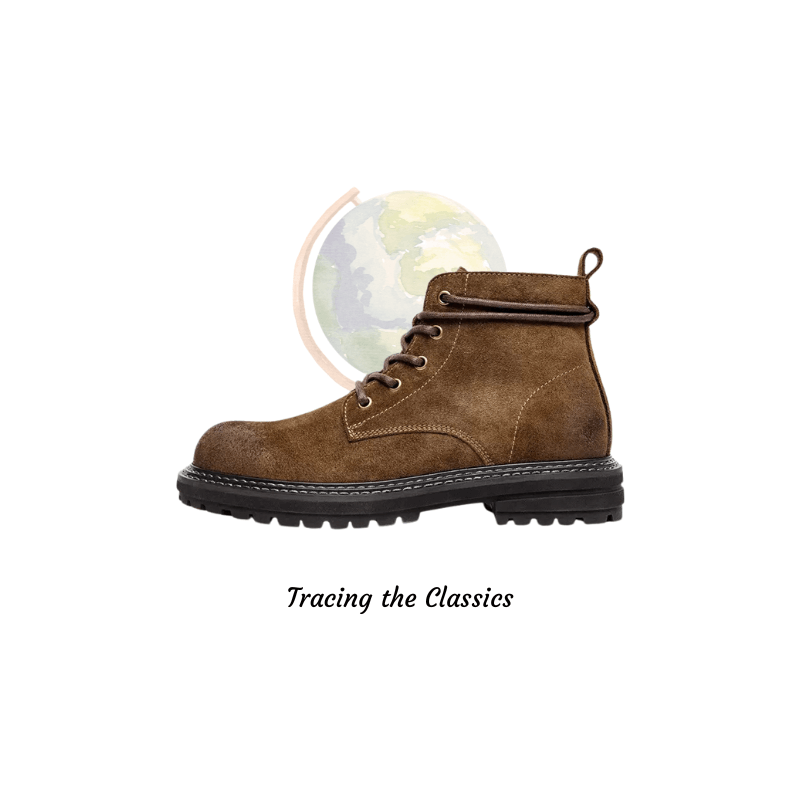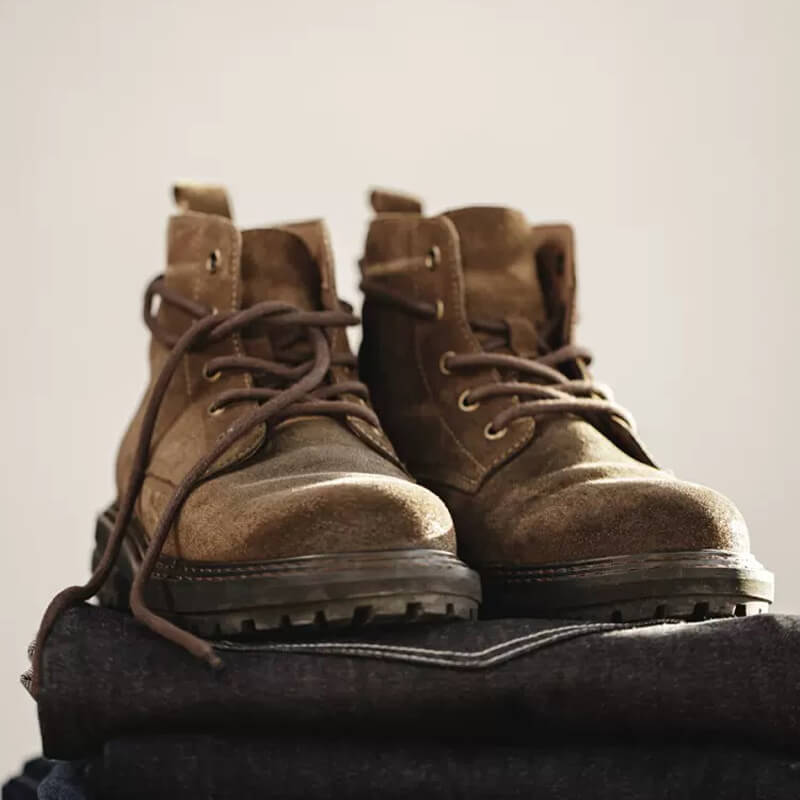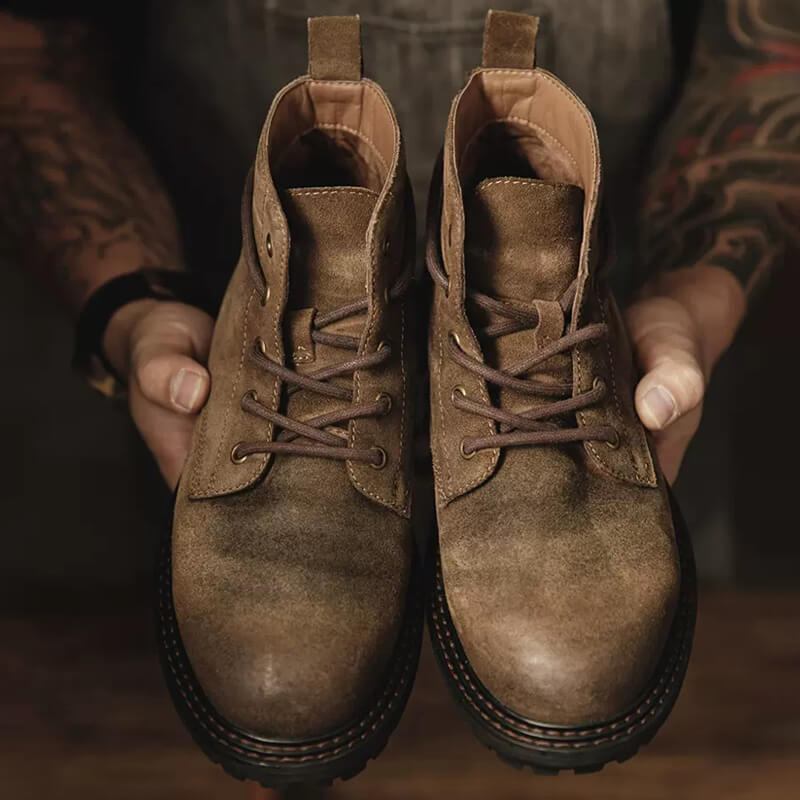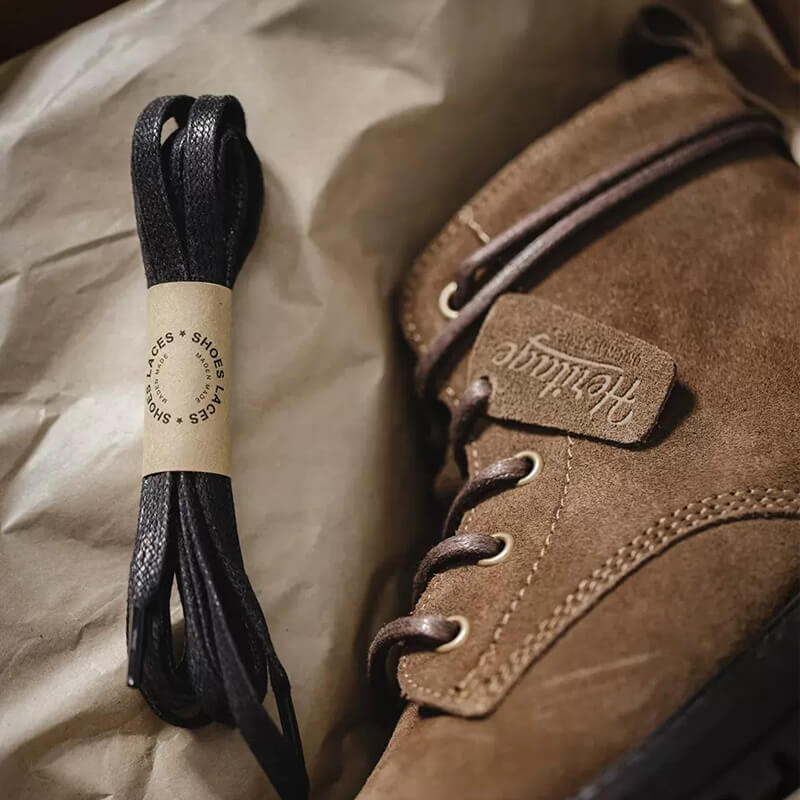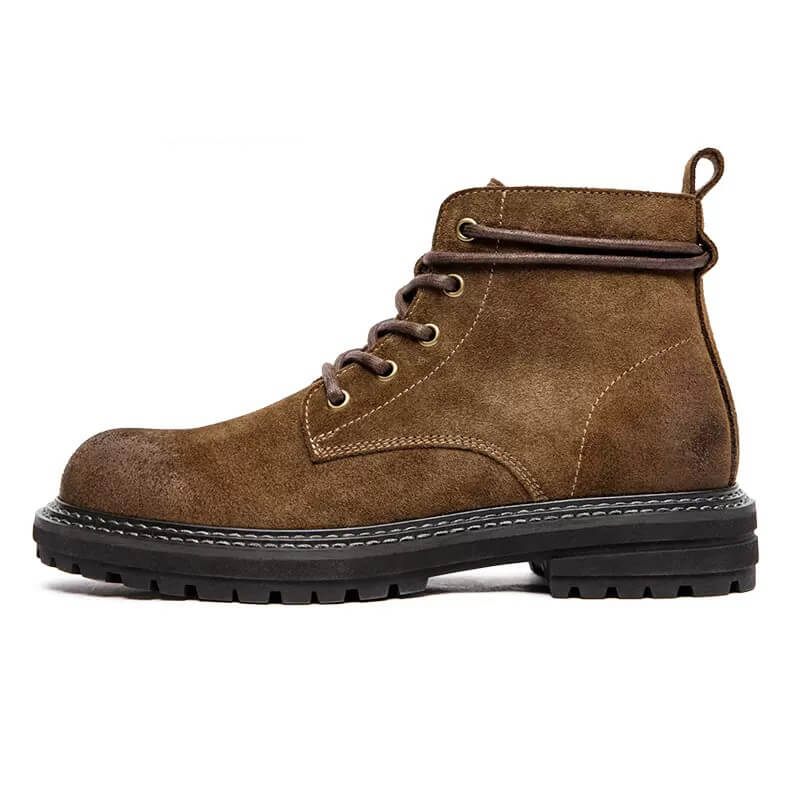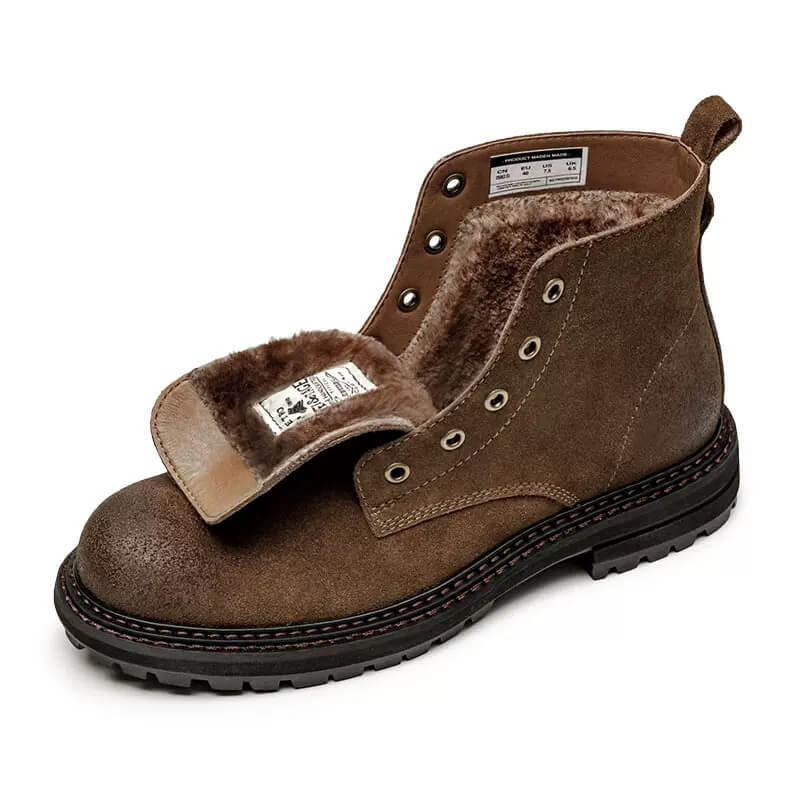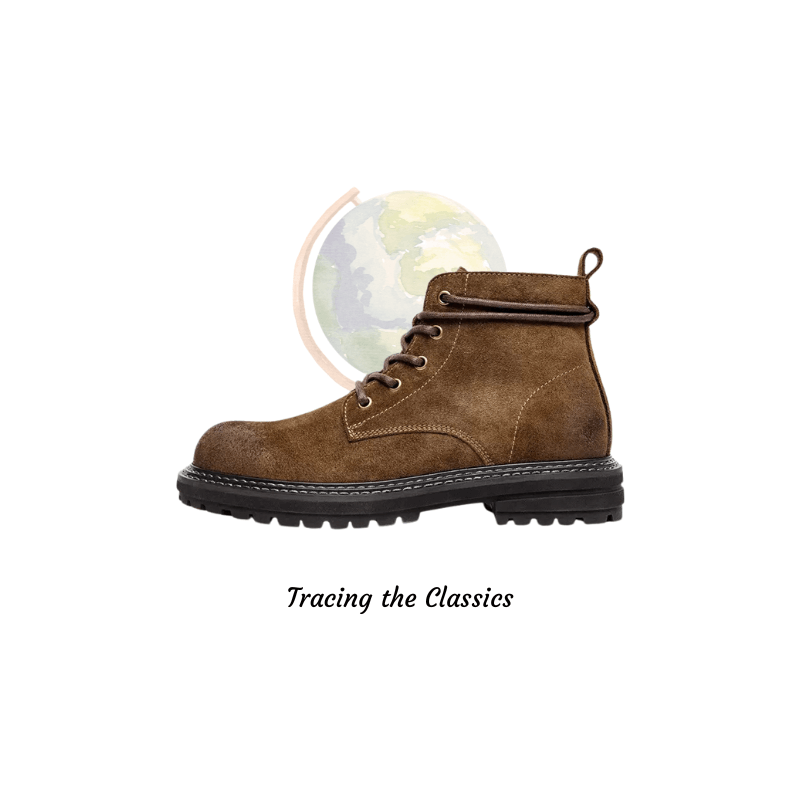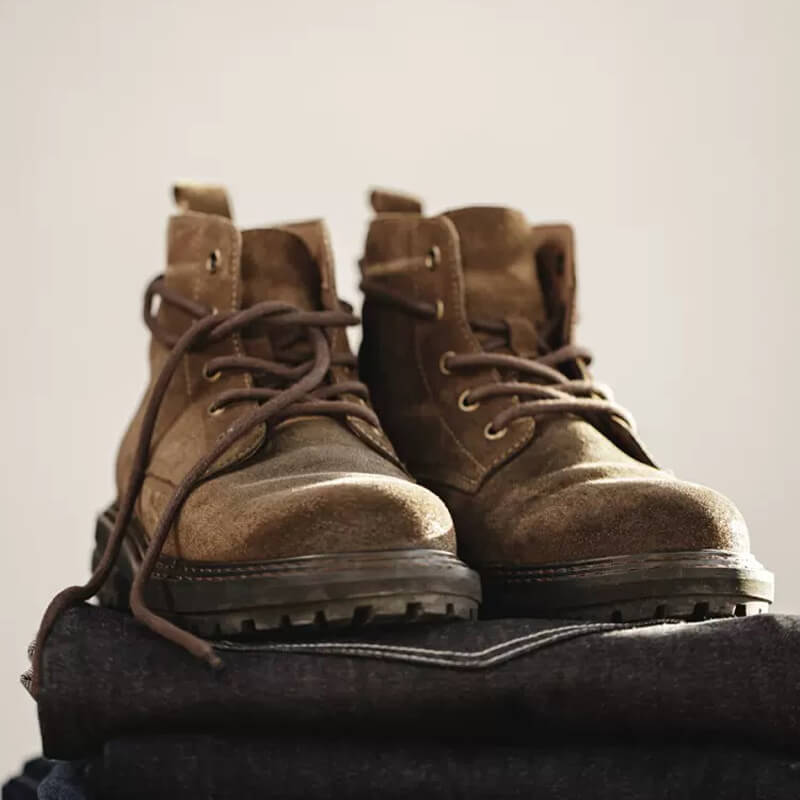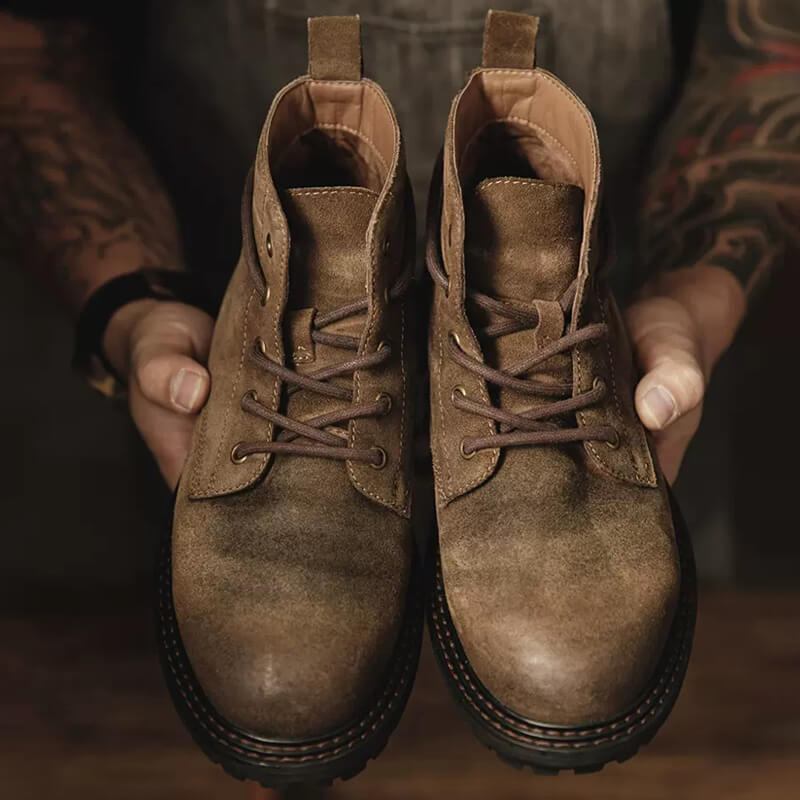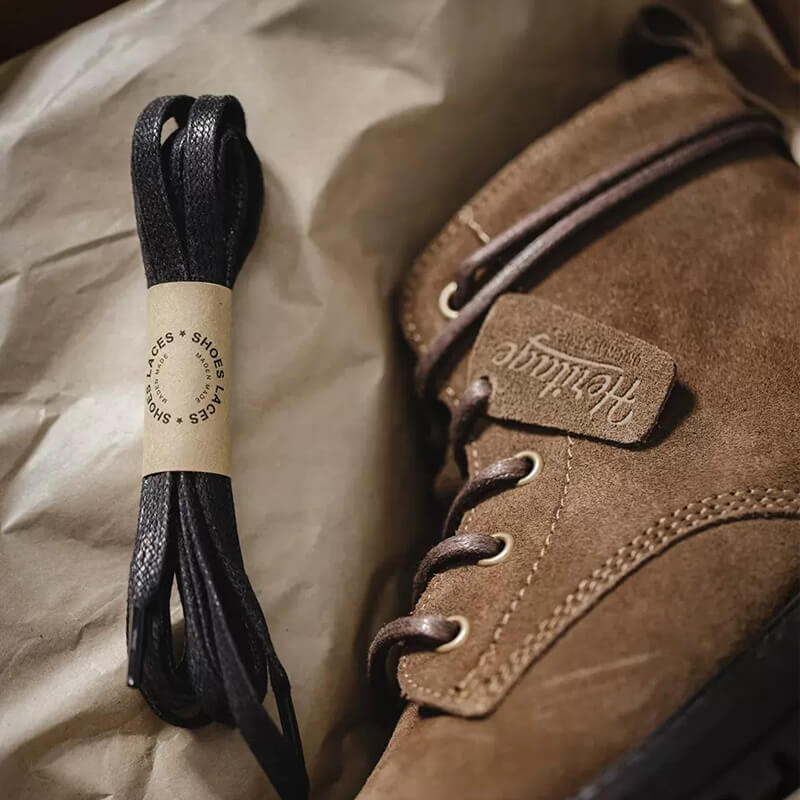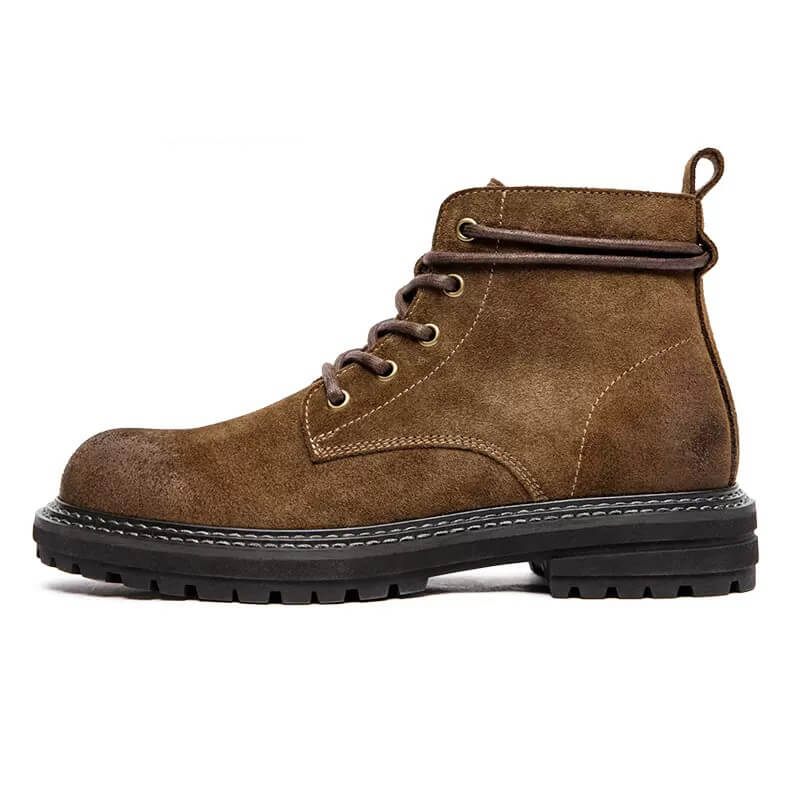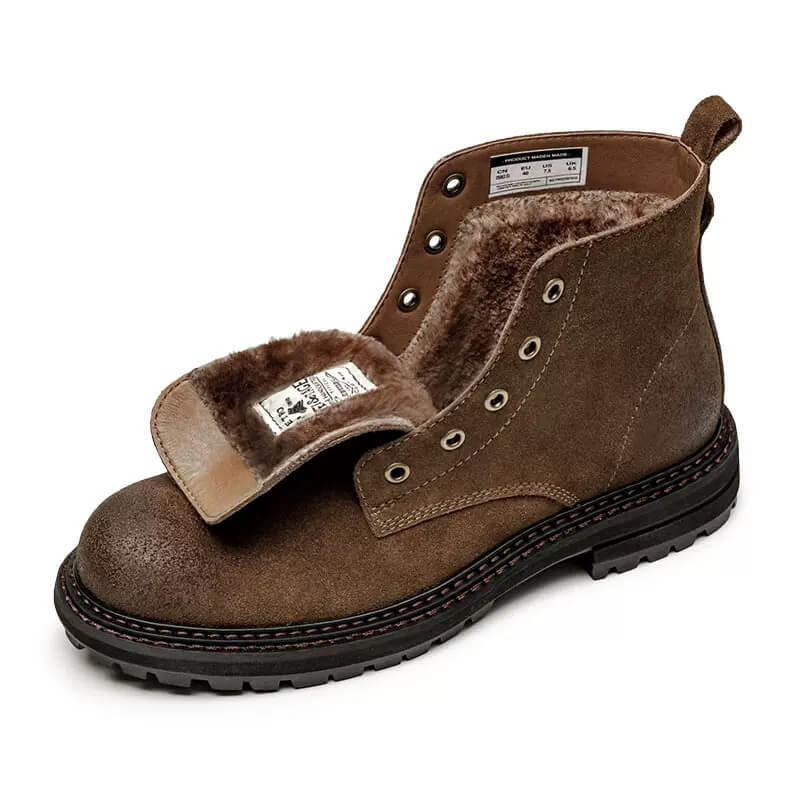 Winter Suede M43 Wool lined boots For Men|Winter Boots|Retro Peak Suede Boots
Translation missing: en.products.product.price.regular_price
$195.00
Translation missing: en.products.product.price.sale_price
$195.00
Translation missing: en.products.product.price.regular_price
$215.00
Translation missing: en.products.product.price.unit_price
Tax included.
# NOTE: Order Confirmation Reply #
After you complete the order, you will receive an order confirmation email, please reply in time, we will process the order faster and better.
Please trust me, it's worth the wait!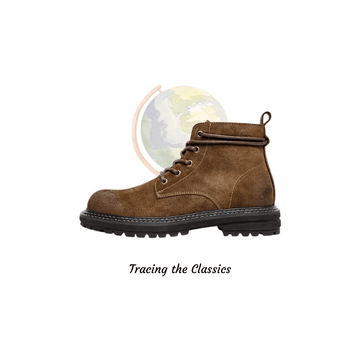 Winter Suede M43 Wool lined boots For Men|Winter Boots|Retro Peak Suede Boots
Product description
Why do new boots need a break-in period?
Shipping and Return
Step Up Your Style with the Rugged and Retro Suede Explorer Boots
Introducing our handcrafted museum-grade reproduction of the classic hiking boots - the Alpine Explorer Suede Boots. Made with 100% retro suede on the vamp and lined with skin-friendly cloth, these boots are the perfect combination of style and comfort. The thicken rubber outsole provides great traction and the moc toe style adds a touch of sophistication to your look.
The double-layer stitching on the upper ensures durability, making these boots perfect for hiking and outdoor adventures. The custom shoetree ensures a perfect fit for your feet, allowing you to walk in comfort for hours on end. Pair these suede boots with your favorite dark jeans or cargo pants for a rugged yet refined look that is perfect for everyday wear.
The Alpine Explorer Suede Boots are the perfect choice for those who value both style and functionality. Experience the perfect combination of form and function with these handcrafted suede boots. Add them to your collection today and step out in style on your next outdoor adventure.

Winter Suede M43 Wool lined boots For Men|Winter Boots|Retro Peak Suede Boots Parts
Vamp: 100% Retro Suede
Inner: Skin-friendly Cloth
Outsole: Thicken Rubber
Moc Toe Style: Round
Suede is a special material that makes classic leather hiking boots more retro as time goes by. Pair suede wool lined leather boots with dark jeans for a great everyday look.

Retro suede equipped on the upper
Double-layer stitching maintains durability
Thicked Rubber sole
Custom shoetree fit feet
Why you have chosen the correct size,but it still doesn't fit the foot.
Because the uppers of the boots are 100% leather, and the leather is thicker. There may be pressing your instep, this is normal.
After about 2 weeks of break-in, the upper will change with the shape of your foot and will become softer.
To know more about boots, please refer to the article
Most countries are free shipping. We have warehouses in North America,Europe and Hongkong. And generally deliver goods from the nearest warehouse. We will send the products in about three days.
Most of the products in the world will be received in 7-12 days. Some cities will be a little late because of the delivery company, but they will also be received in 20 days.
Delay Compensation:
We will compensate customers with cash coupons for shipping delays in transportation due to unexpected circumstances.

From the date of placing order, if the product are not in delivered state in tracking website within 14 working days (excluding weekends), we will provide a delay compensation of 20$ .You can use it unconditionally for your next purchase.
We want you to be 100% satisfied with your purchase. Items can be returned or exchanged within 30 days of delivery.Do not tear off the tag.
For more return details, please refer to the Return Policy
Tag @theunclehector in your Instagram photos for a chance to be featured here.Find more inspiration on our Instagram:theunclehector.
Post your UncleHector Shoes on Ins
They were on the money
Boots are remaking in nicely. Wore them at home on the weekend for about 4-5 hours each day. Had them loosely tied. Wore them last Monday all day and then every other the rest of the week. Fit very comfortably now and I am sure they will only get better!
着心地がいい
これは、私が仕事のために安いブーツを買って数年後にこれらのブーツを買った2回目です。私は生活のために私が着るすべては塗料とほこりを毎日それを得るので、私はそれが素敵なブーツを購入する無意味であると考えた。私は間違っていた。
これらのブーツは、一日中私の足に立っているか、はしごの上にある微風にしました。購入または2回購入する本物です。私は6ヶ月続いた安いブーツと私は簡単に1年半叔父ヘクトールを得た。
チェルシーのワークブーツに大きなエントリ
これらのブーツは信じられない初期の品質を持っています。私はコルクとビブラム底の間で引き裂かれました。私は最終的にこれらのブーツはほとんどコンクリートに着用されるという事実のためにコルクと行った。私は通常より小さい1つのフルサイズを注文します、そして、彼らは完璧に合いました。彼らは箱からこわばっているが、あまりにも恐れることはない。私は他のプレミアムブーツがありますが、これらは私のお気に入りです。これらはおそらく、マイルのウォーキングに理想的ではないが、多くの立って優れているだろう。私の足は厚い革で非常に保護されていると感じます。