"Step into a world of timeless elegance and unparalleled style with hector maden's exquisite collection of retro sneakers for women. From the iconic designs inspired by British Military Trainers to the vintage charm of Boro culture and the captivating allure of the 1960s, these sneakers transport you to a bygone era while elevating your fashion game to new heights. Discover the perfect blend of craftsmanship, comfort, and historical influences as you embrace the transformative power of these retro sneakers. Unleash your inner fashionista and make a statement with the finest retro sneakers for women, where past meets present in a glorious celebration of individuality and style."

In the ever-evolving realm of fashion, where trends flicker like a fleeting flame, there exists a sartorial phenomenon that transcends time and captivates the discerning eyes of fashion connoisseurs - the resplendent allure of retro sneakers. As I, Vogue's esteemed top-tier fashion shoe editor, take up the mantle of unveiling the most exquisite collection of retro women's sneakers for the enigmatic year of 2023, I invite you on a transcendental journey through the annals of style. With the ingenious mind of visionary designer Hector Maden guiding us, we embark upon a symphony of aesthetics that merges the elegance of yesteryears with the vibrant pulse of contemporary fashion.
As we behold the resplendence of these timeless creations, we find ourselves immersed in a narrative that transcends mere fashion. It is a tale of nostalgia, of remembrance, and of embracing the vibrant energy of the present. With Hector Maden at the helm, these retro sneakers become a testament to the enduring legacy of style, a proclamation of individuality, and an invitation to embark on a captivating journey through the intertwined threads of fashion and history.

So, dear fashion aficionados, join me as we unravel the mysteries of Hector Maden's unrivaled craftsmanship, and immerse ourselves in the bewitching world of the finest retro sneakers for women. Let us pay homage to the bygone era while embracing the ever-evolving pulse of contemporary style. Welcome to a revival of iconic sneakers that transcend time, leaving an indelible imprint on the realm of fashion for years to come.
Indulge in Effortless Coastal Chic with Miami Coastal Low Top Canvas Sneakers for Women

Embark on a journey of unparalleled style with the exquisite Miami Coastal Low Top Canvas Sneakers, a testament to the fusion of fashion and coastal allure. Designed to elevate your fashion sensibilities, these women retro sneakers transcend the boundaries of ordinary footwear, offering an enchanting blend of comfort, versatility, and captivating design.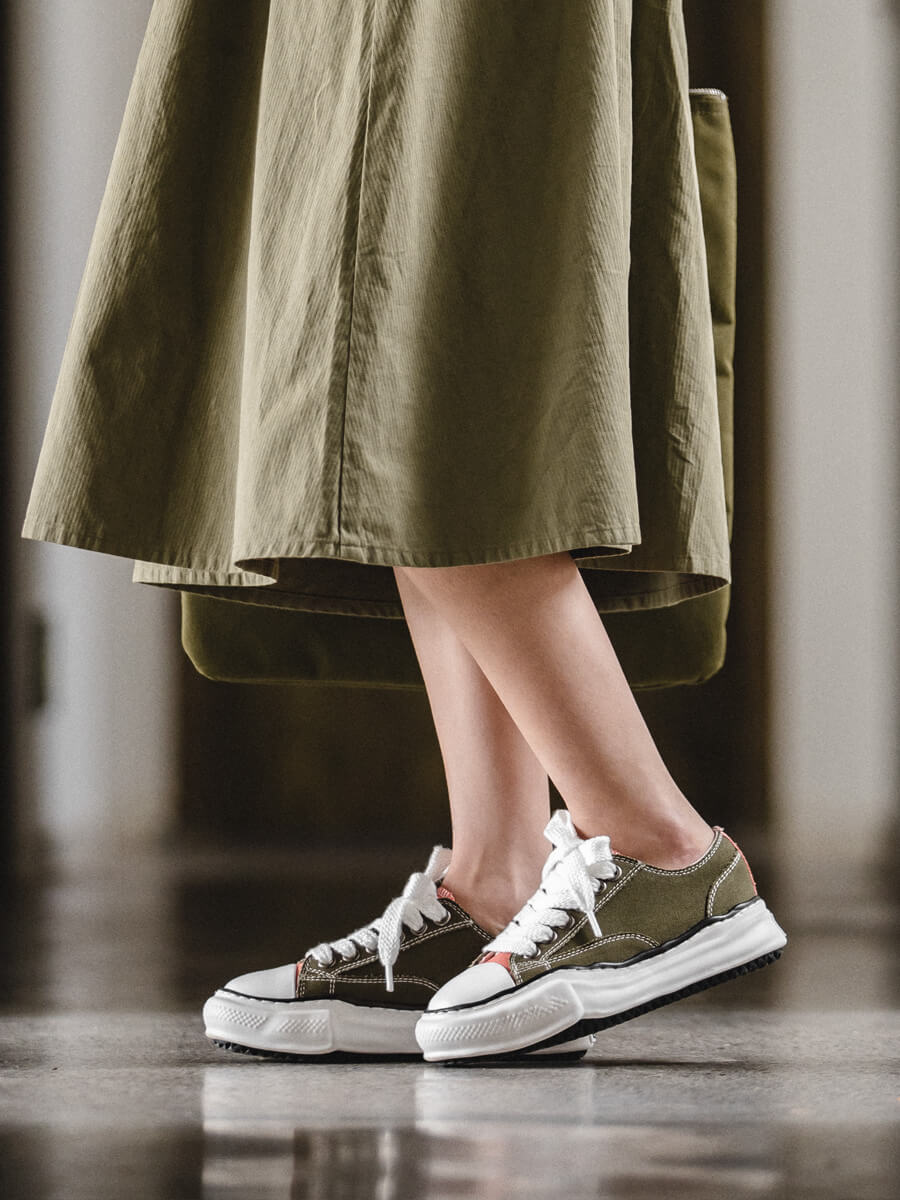 Envelop your feet in a world of comfort as you step into the Miami Coastal Low Top Canvas Sneakers. Crafted with meticulous artistry, these sneakers embrace your every stride with a gentle caress, courtesy of the softer EVA outsole. A harmonious fusion of cushioning and support, these women canvas sneakers transform your every step into a symphony of grace, allowing you to conquer the urban landscape with unparalleled ease.

But it is the design of the Miami Coastal Low Top Canvas Sneakers that truly sets them apart as veritable works of art. Prepare to be captivated by the dissolving canvas material, a stroke of ingenuity that reinvents the traditional women canvas shoe vamp. This innovative upgrade not only enhances breathability but also imbues the sneakers with a heightened durability, ensuring they withstand the test of time and accompany you on countless stylish adventures.

Dare to be different with the irregular hem-shaped sole, an audacious design choice that exudes an undeniable edginess. These sneakers transcend the realm of ordinary footwear, commanding attention with every step. The refreshing green upper, adorned with an eye-catching orange tongue, serves as a testament to your fearless fashion choices, while the solid blue color exudes a sense of tranquility and calm reminiscent of serene coastal landscapes.

The Miami Coastal Low Top Canvas Sneakers are as versatile as they are stunning. Effortlessly pair them with a flowing skirt for a whimsical beachside soirée or opt for a chic ensemble of shorts for a casual yet stylish streetwear look. The widened and thickened shoelaces not only provide a secure fit but also add a touch of rugged sophistication, perfectly complementing the shoes' overall design.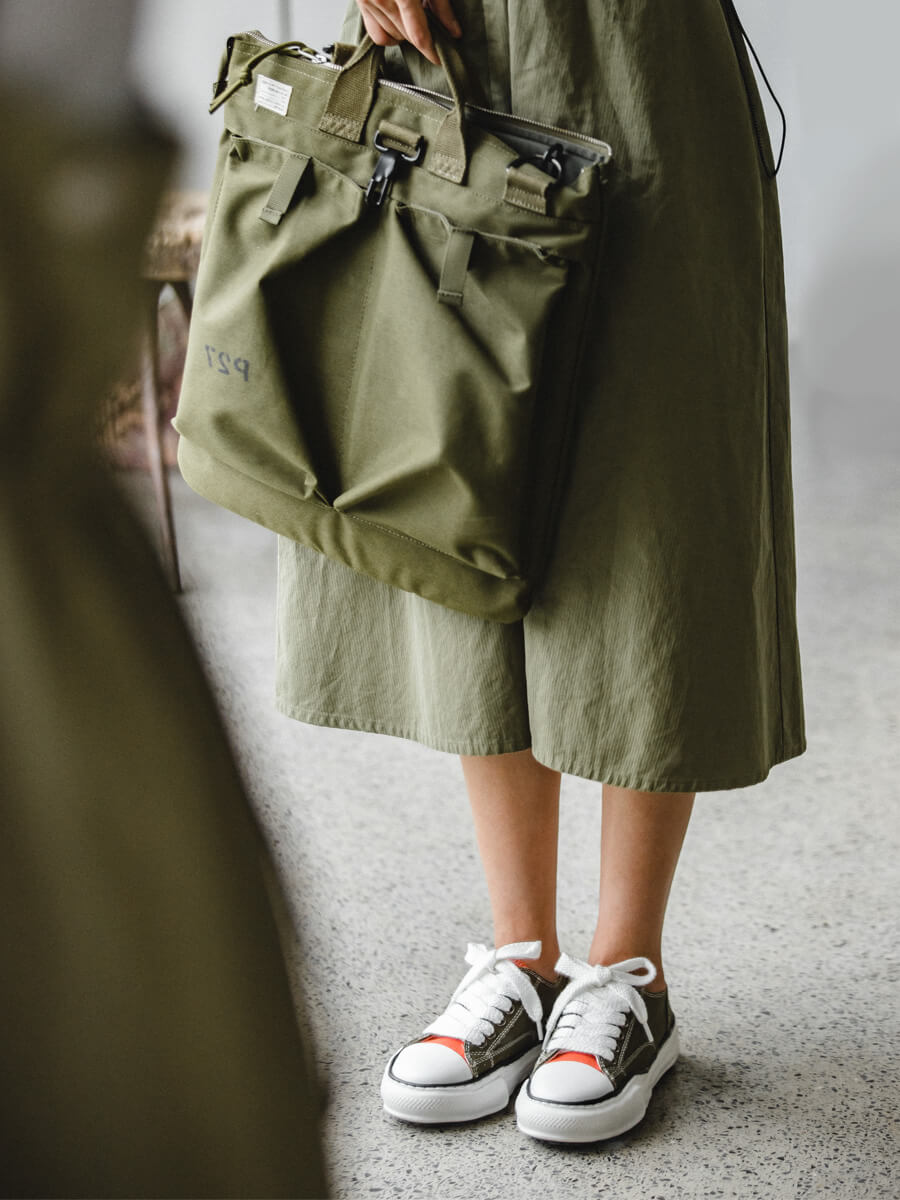 Embrace the allure of coastal chic with the Miami Coastal Low Top Canvas Sneakers for Women, where style and comfort coalesce in a symphony of fashion. Step into a realm where modernity meets tradition, where the boundless spirit of coastal beauty intertwines with the vibrant pulse of contemporary fashion. Elevate your shoe collection to new heights with these exceptional sneakers that epitomize the perfect blend of casual elegance and coastal charm.

Miami Coastal Low Top Canvas Sneakers: Where fashion meets coastal enchantment, and every step becomes an ode to effortless style.
Indulge in Unparalleled Sophistication: Introducing Walden, the Epitome of Retro Chic

Prepare to be enthralled by the magnificence of Walden, a true work of art meticulously crafted by the visionary genius hector maden. These deconstructed retro high top canvas sneakers transcend the realms of ordinary footwear, beckoning you into a realm of unrivaled elegance and timeless style. Drawing inspiration from the revered Boro culture rooted in Aomori, Japan, Walden pays homage to the intricate artistry and sustainable ethos that define this cultural phenomenon.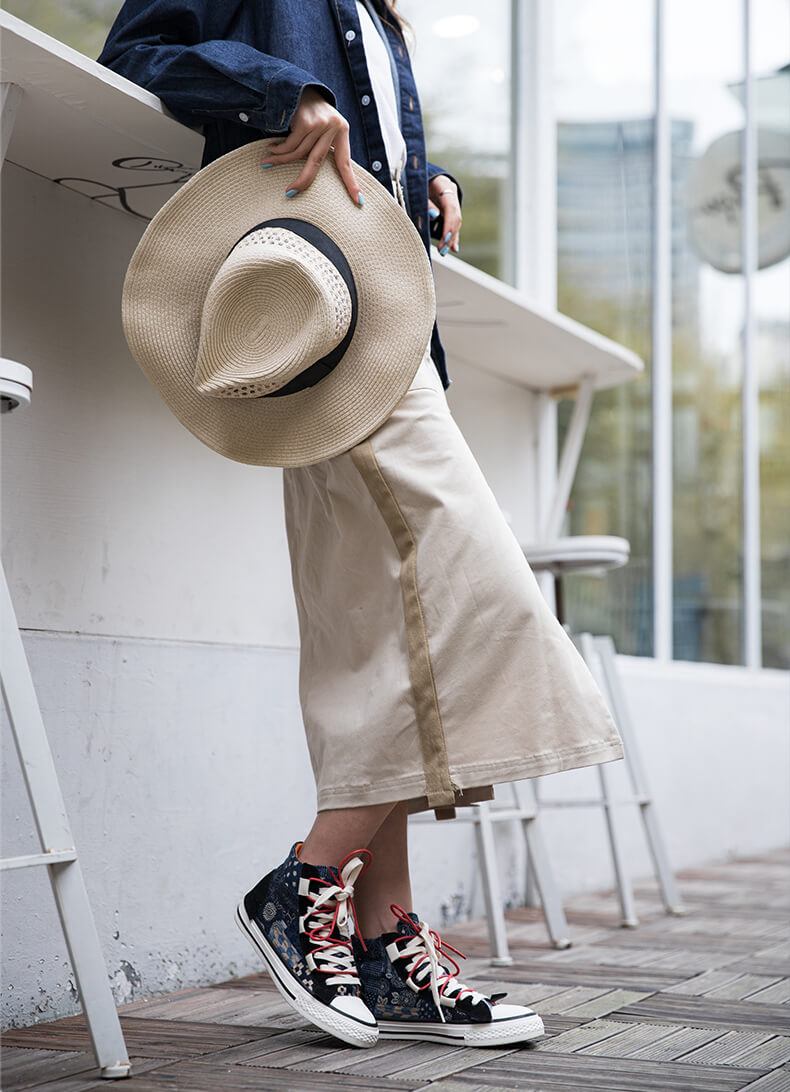 Immerse yourself in the resplendent world of Walden, where each shoe narrates a tale of resilience and rebirth. A tapestry of premium cotton fabric and supple suede weaves a story of retro opulence, evoking a sense of nostalgia and captivating charm. The fusion of these exquisite materials manifests in 8-10 carefully curated Boro-inspired canvas patches, seamlessly interwoven to create a mesmerizing tapestry of colors and textures. Adorned with reinforced suede detailing at the heel and lace holes, every step in Walden becomes a dance of elegance and grace.

Embrace the spirit of Walden, an enchanting tribute to Henry David Thoreau's literary masterpiece, as you embark on a personal journey of introspection and self-discovery. Just as Thoreau sought solace and enlightenment amidst the rustic beauty of Walden Pond, these women canvas sneakers invite you to delve into a realm of contemplation and mindful living. They serve as a sartorial reminder to escape the shackles of societal pressures and embrace the simplicity and authenticity found in the embrace of nature.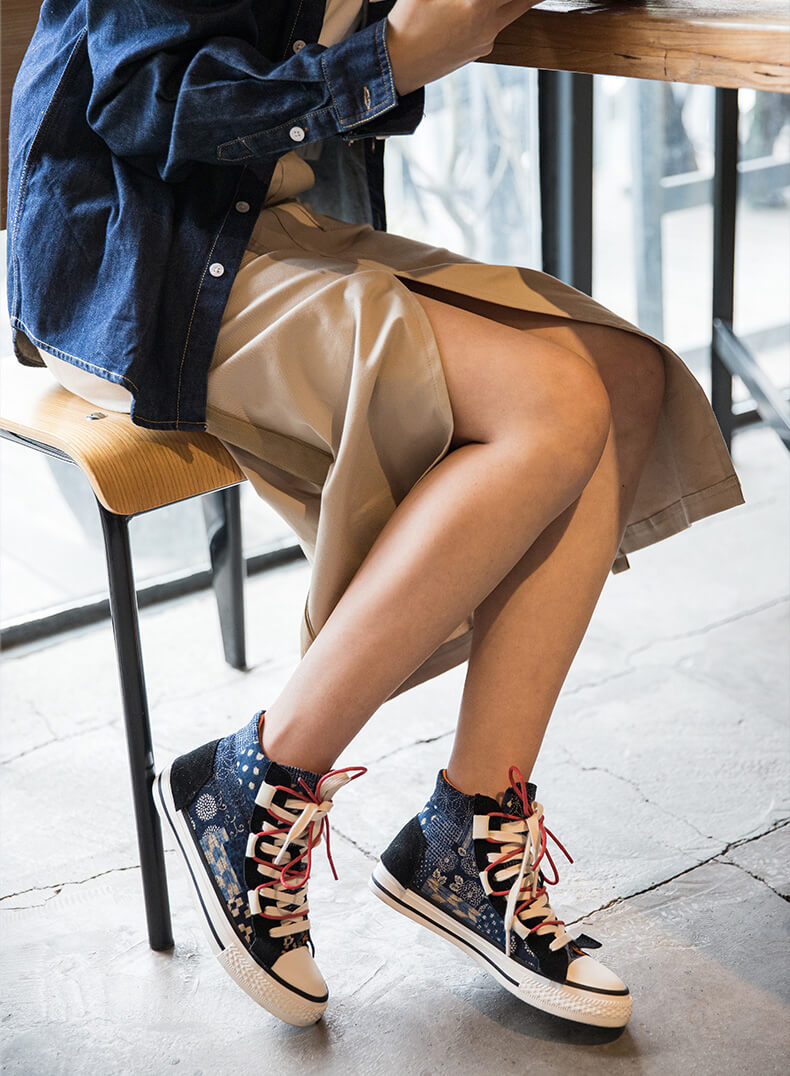 Prepare to make a fashion statement that transcends time and trends with Walden, the deconstructed retro high top canvas sneakers that effortlessly breathe life into your every ensemble. Whether paired with a flowing skirt to juxtapose femininity with an edgy flair, sleek trousers to exude sophistication and poise, or sporty leggings for a fusion of athletic prowess and refined style, Walden delivers a harmonious blend of retro allure and contemporary elegance.

With Walden, versatility becomes your fashion mantra. It adapts and complements your unique style, allowing you to express your individuality with effortless grace. Each step becomes a symphony of confidence and panache, as these canvas sneakers for women infuse your every movement with a sense of grandeur and refined sophistication.

Welcome Walden into your shoe collection and unlock a world of endless possibilities. Let its timeless charm and Boro-inspired craftsmanship elevate your fashion endeavors, as you stride confidently through life's grand stage. Embrace the epitome of retro chic and bask in the eternal allure of Walden's deconstructed retro high top canvas sneakers.
Indulge in Timeless Glamour: Unleash Your Inner Icon with "Dartmouth" British Trainer Women's Retro Running Shoes

Prepare to embark on a captivating journey through time as you delve into the world of "Dartmouth" British Trainer Women's Retro Running Shoes. Inspired by the legendary British Military Trainer, these vintage jogging sneakers for women transport you back to the illustrious era of the 1960s, where they proudly adorned the feet of the esteemed British army during their rigorous training sessions. With their classic and minimalist design, these retro running shoes effortlessly merge comfort and durability, redefining the very essence of timeless style.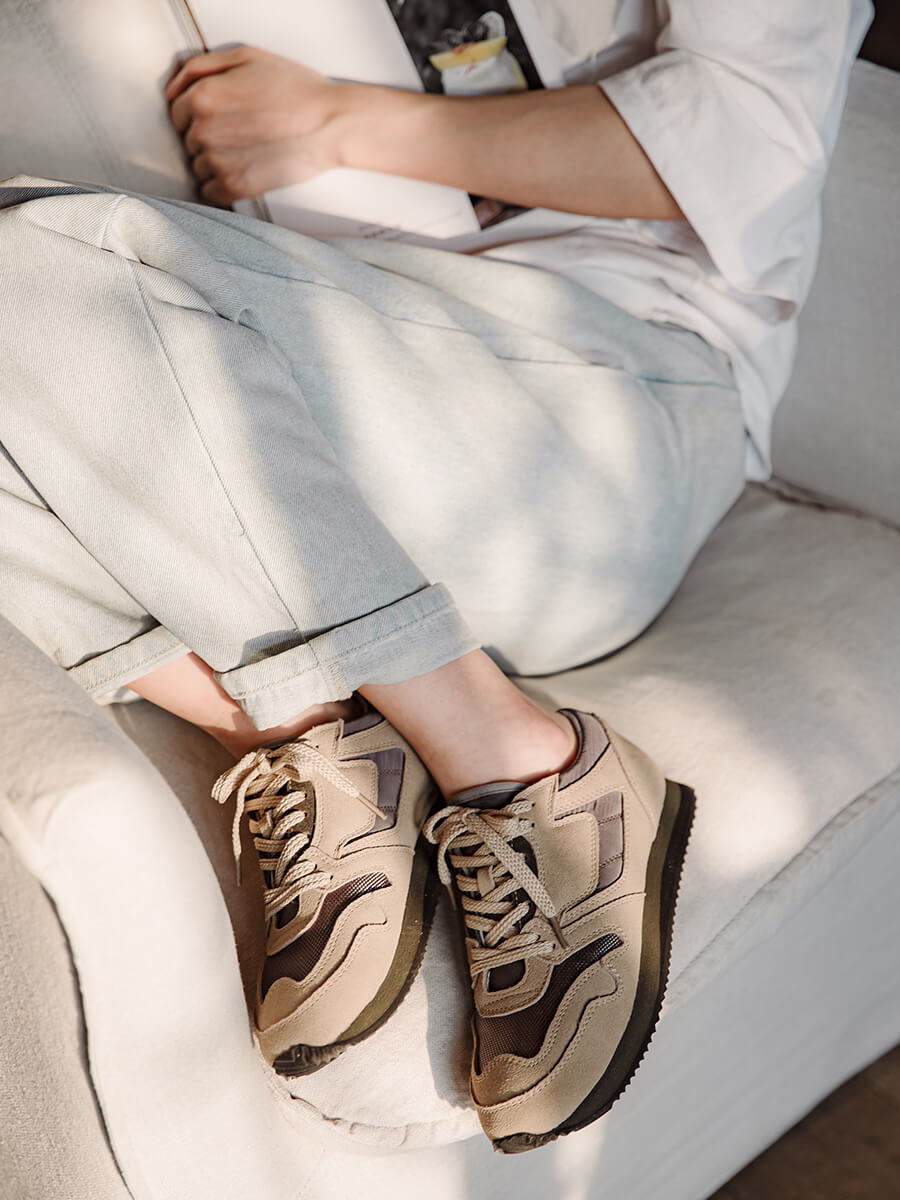 "Dartmouth" British Trainer Women's Retro Running Shoes embrace a realm of sophistication, where impeccable craftsmanship meets practicality. Meticulously crafted from a masterful fusion of exquisite cattle suede, oxford cloth, and umbrella cloth, these women running sneakers boast a harmonious blend of luxurious textures and unwavering functionality. Each step becomes a testament to your refined taste and fashion prowess as you effortlessly pair these best retro jogging sneakers with an array of ensembles, from tailored jeans to cozy sweatpants and casual pants. The possibilities are endless, and your style knows no bounds.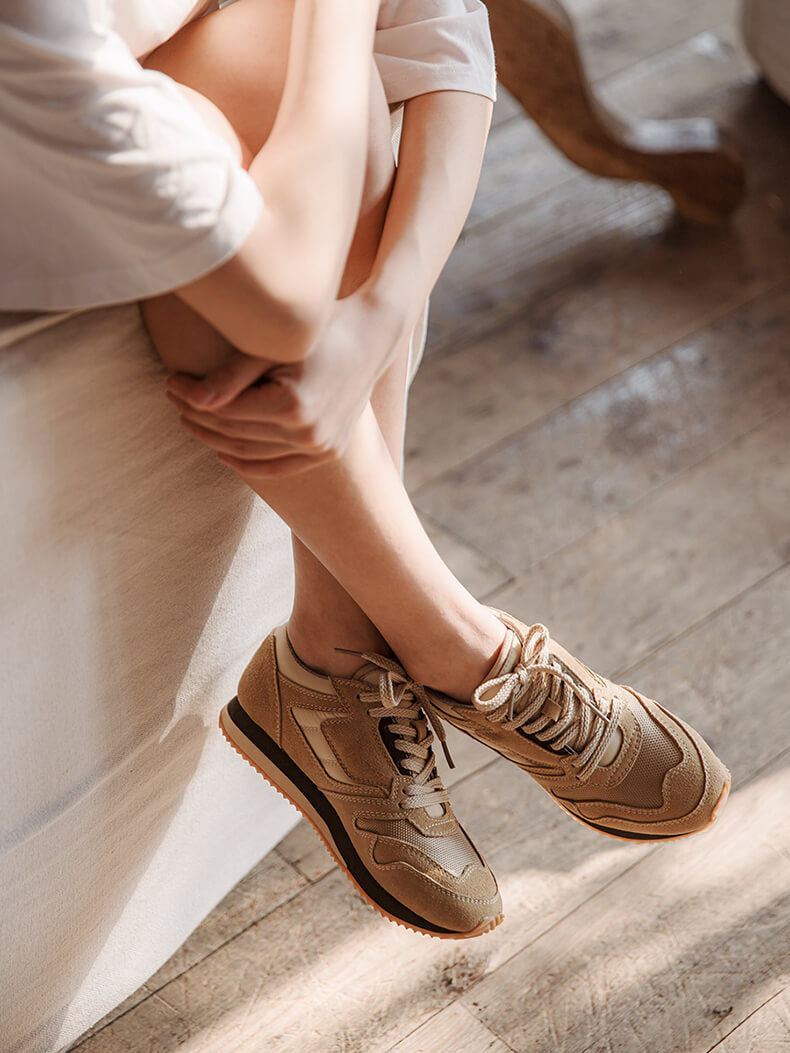 Prepare to be enamored by the intricate details of "Dartmouth" British Trainer Women's Retro Running Shoes. The inclusion of thick and durable encrypted woven shoelaces adds a touch of rugged elegance, perfectly complementing the sneakers' timeless aesthetic. Inside, the indulgent flannel lining and fit shoe type create a heavenly sanctuary for your feet, ensuring unparalleled comfort as you conquer the urban jungle with poise and grace. These re-engraved retro jogging sneakers for women meticulously restore the minutiae of the original design, exuding an irresistible allure that embodies the resplendent retro trend of the remarkable 1960s.

Step into a realm of sheer elegance and grace with "Dartmouth" British Trainer Women's Retro Running Shoes. These iconic women jogging sneakers are not merely an accessory, but a testament to your unique sense of style and appreciation for timeless glamour. Immerse yourself in the sheer opulence of these vintage masterpieces, as each step becomes a graceful dance of nostalgia and modernity.

Unleash your inner icon and celebrate the indomitable spirit of the past with "Dartmouth" British Trainer Women's Retro Running Shoes. Seize the opportunity to own a pair of sneakers that pays homage to history while effortlessly transcending the boundaries of fashion. Embrace the allure of timeless glamour and embark on a journey where style and sophistication converge with every step you take.
In the grand finale of our magnificent voyage through the realm of retro fashion, we emerge enlightened and invigorated by the resplendent beauty of these extraordinary hector maden sneakers. Each step taken in these masterpieces is an ode to the past, a celebration of timeless elegance, and a testament to the unyielding allure of vintage charm.

As we bid farewell to this captivating journey, we implore you, fashion connoisseurs and style enthusiasts, to embrace the transformative power of these iconic retro sneakers. Let them transport you to an era of refined glamour and unabashed self-expression. With their meticulous craftsmanship, exquisite details, and rich historical influences, these sneakers hold the key to unlocking a world of unparalleled style and sophistication.

So, ignite your passion for fashion, unleash your creativity, and allow these remarkable retro sneakers to become an extension of your vibrant personality. Step boldly into the realm of timeless elegance, where past and present intertwine, and your footsteps leave an indelible mark on the annals of fashion.

Embrace the spirit of the past, embrace the spirit of hector maden, and embrace the spirit of unapologetic individuality. Let your style speak volumes as you don these enchanting retro sneakers for women and leave an everlasting impression on the ever-evolving world of fashion.

For in the realm of iconic sneakers, there lies a transformative power, a remarkable ability to transcend time and capture the hearts of those who dare to dream. So, seize the moment, make your mark, and unveil your true essence with the finest retro sneakers for women. It is time to immerse yourself in the grandeur of vintage vibes and embark on a lifelong journey of unparalleled style.

Indulge in the extraordinary, embrace the extraordinary, and be the extraordinary. The stage is set, the spotlight awaits—let the curtain rise on your remarkable fashion odyssey, fueled by the timeless allure of these impeccable women retro sneakers.