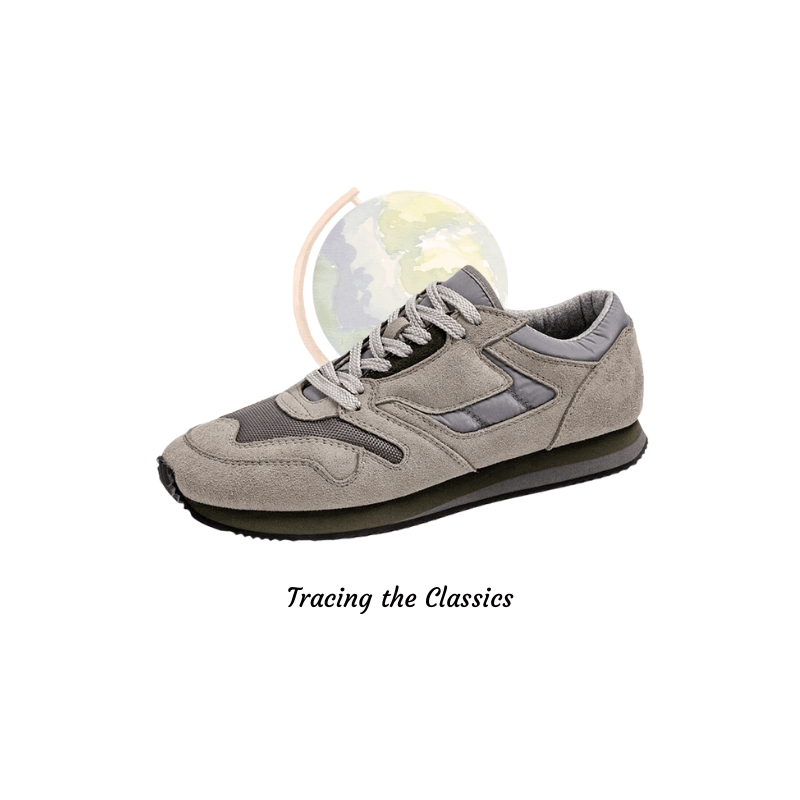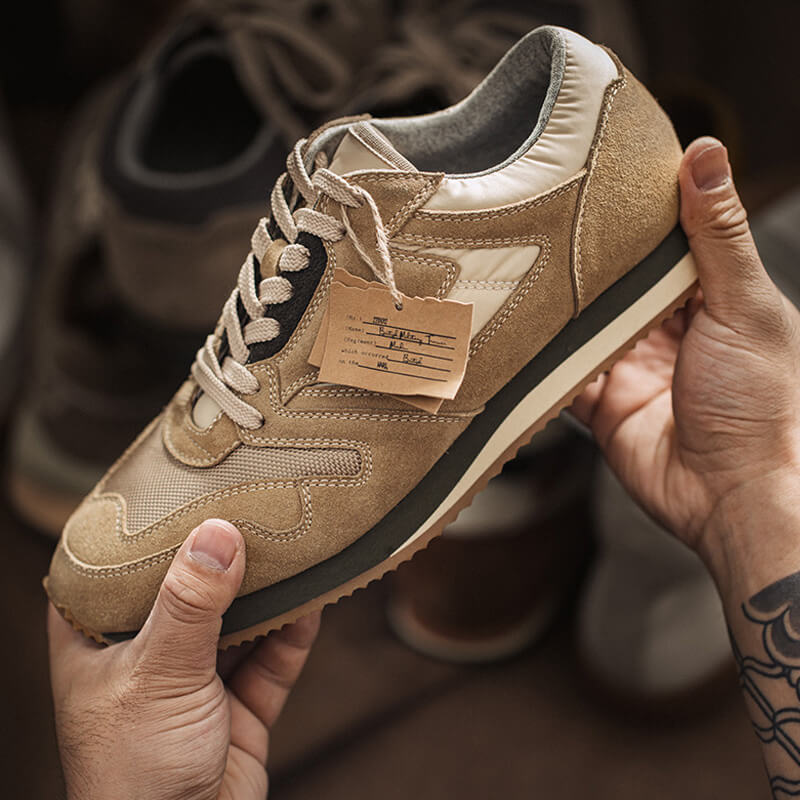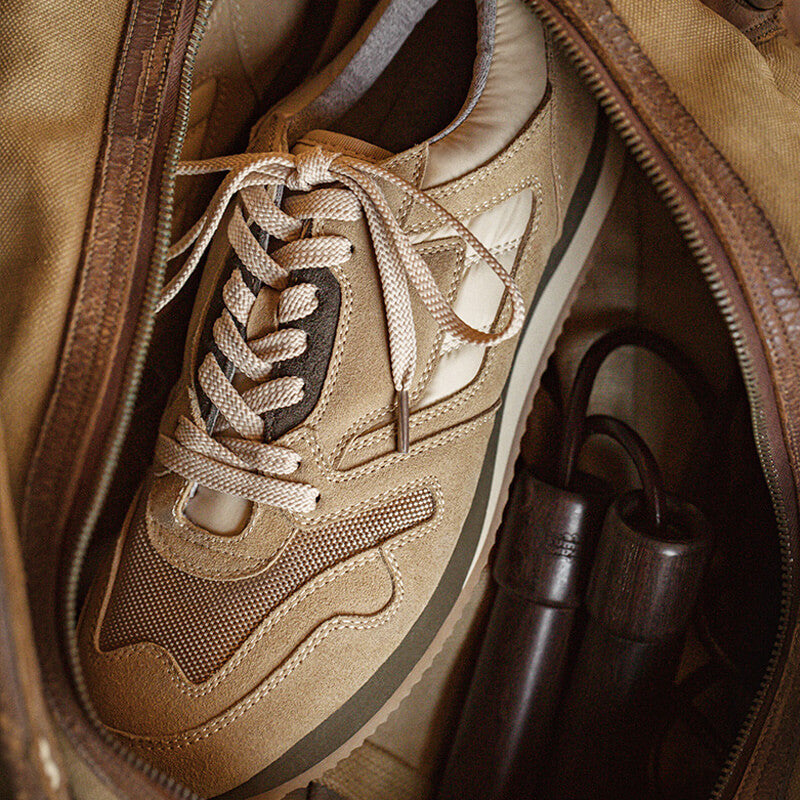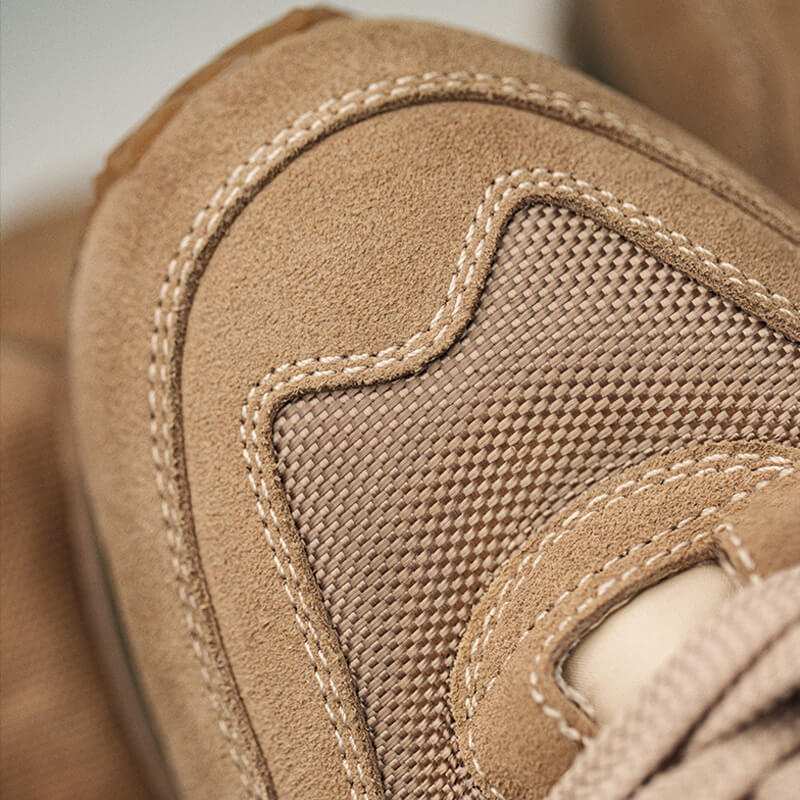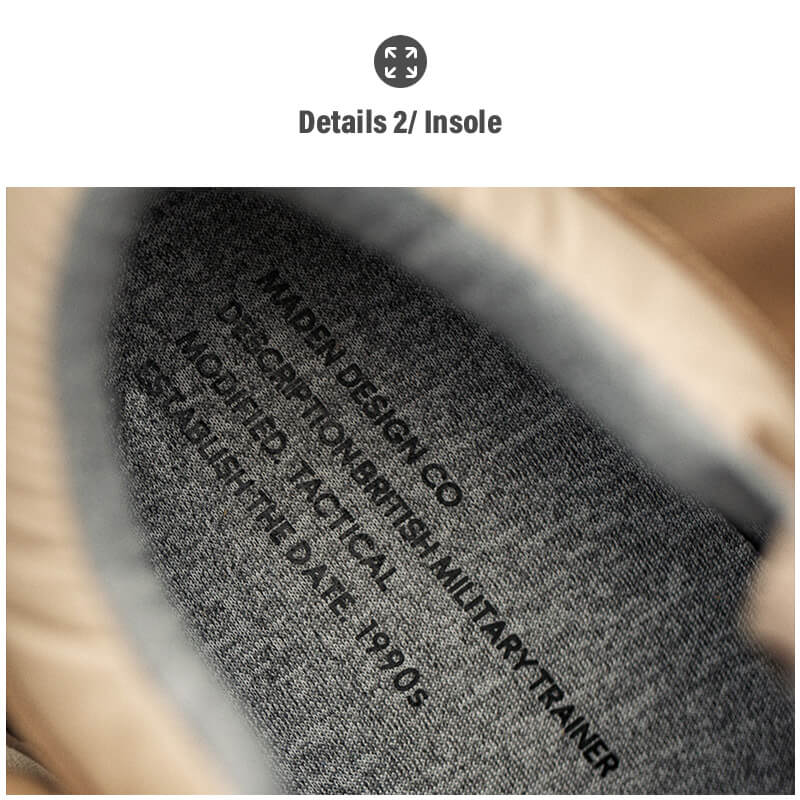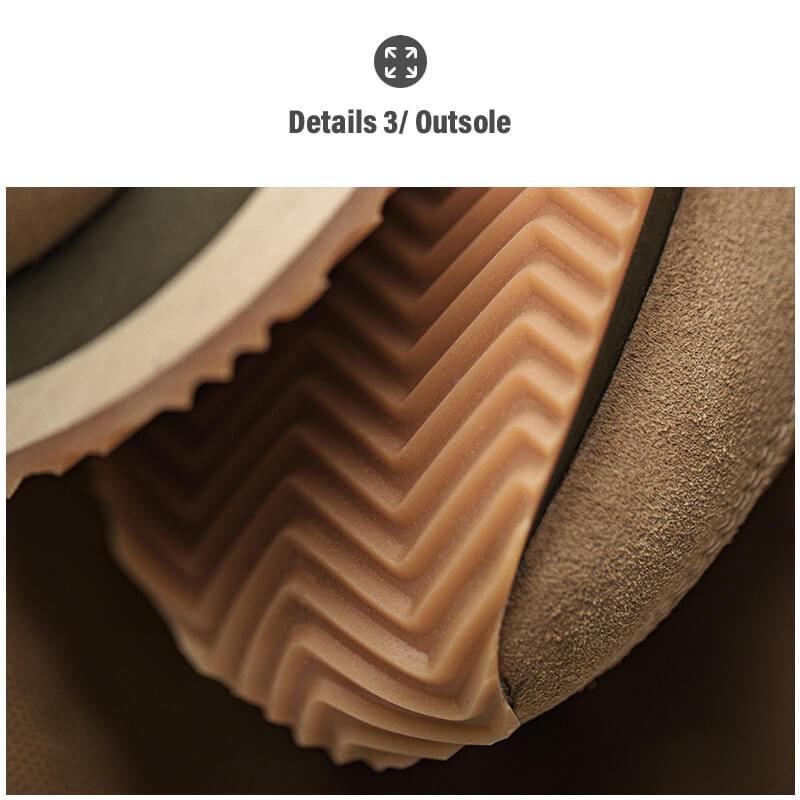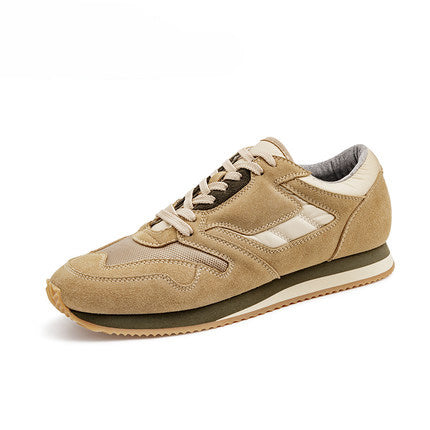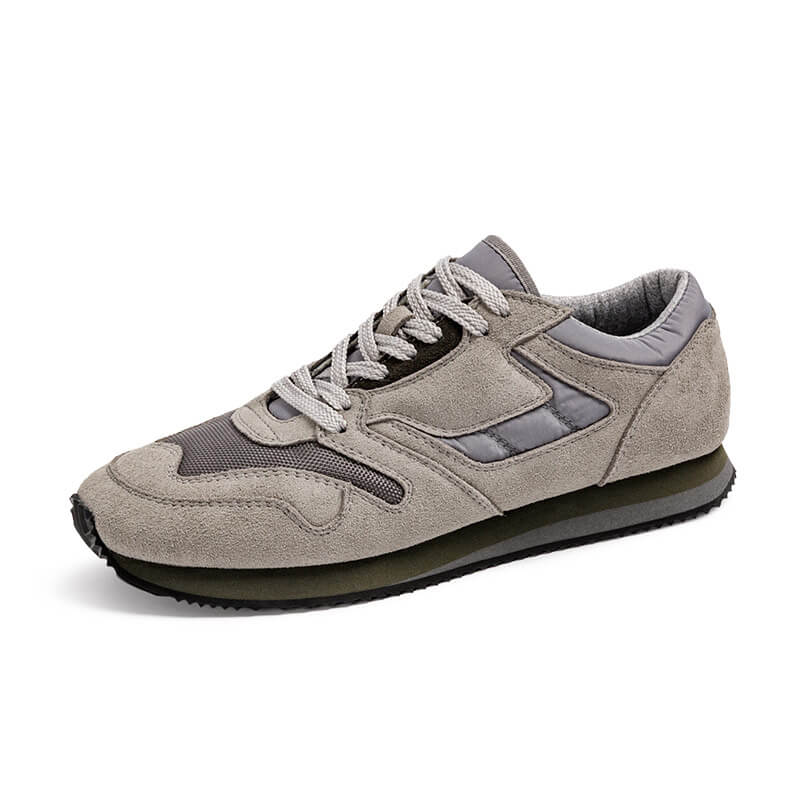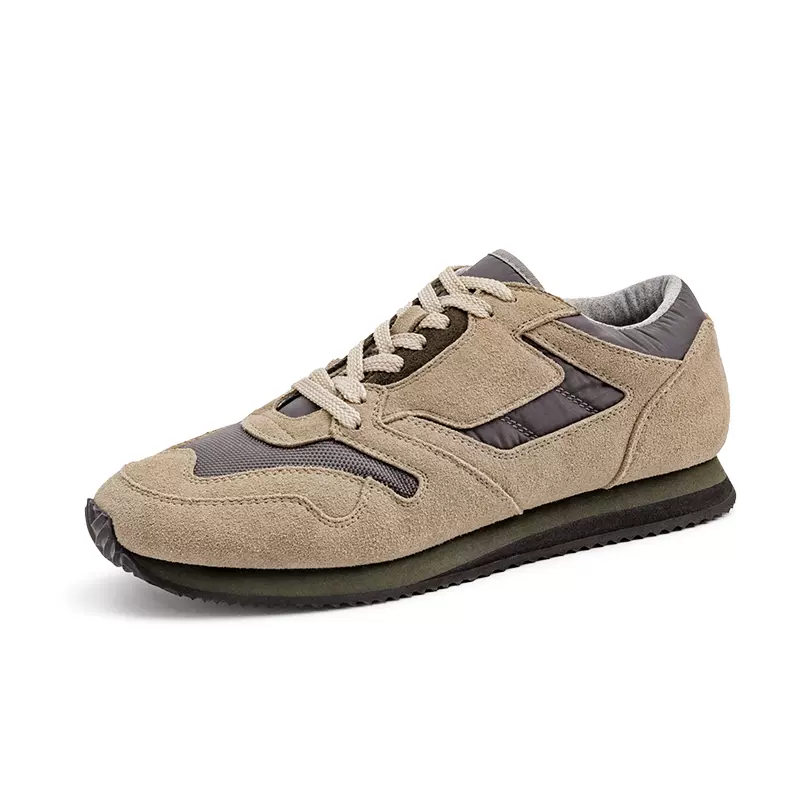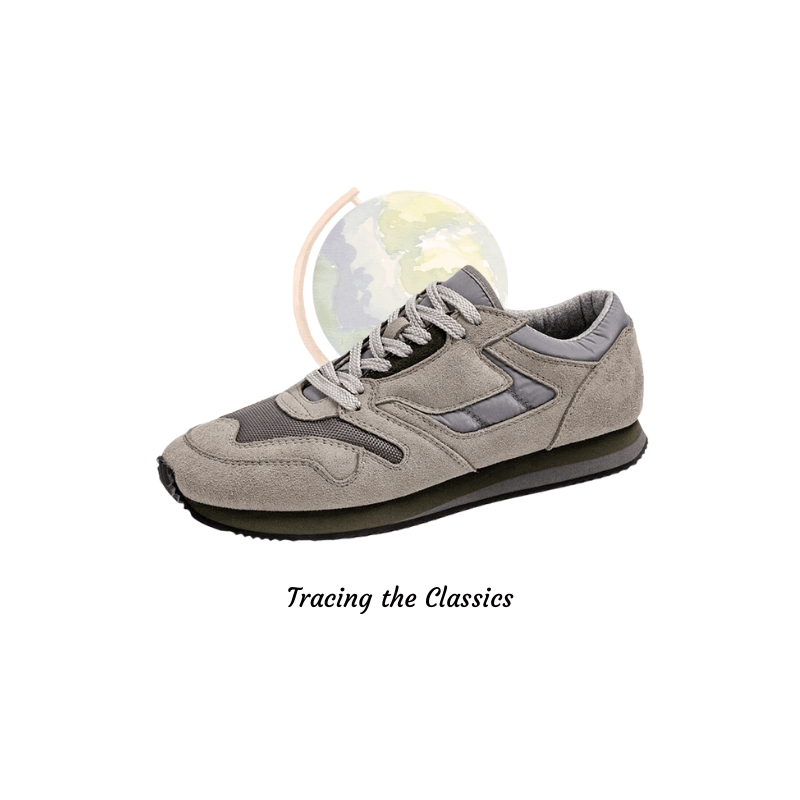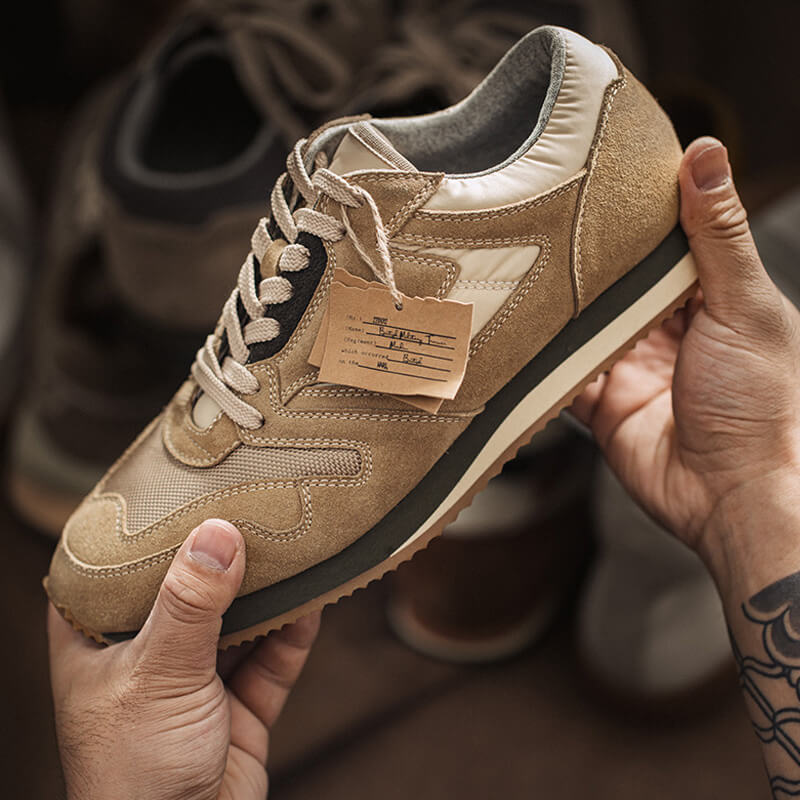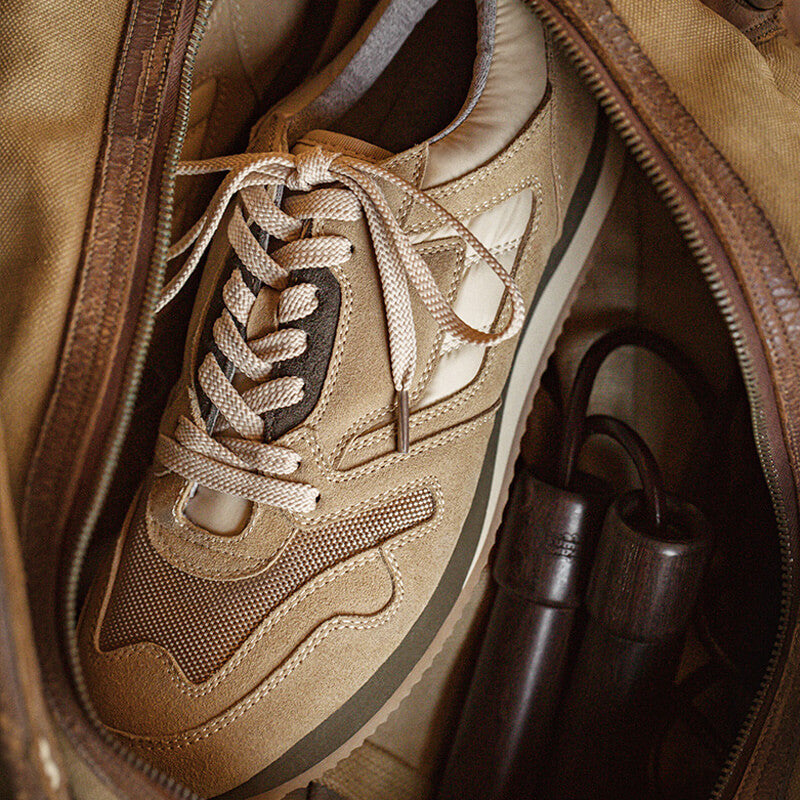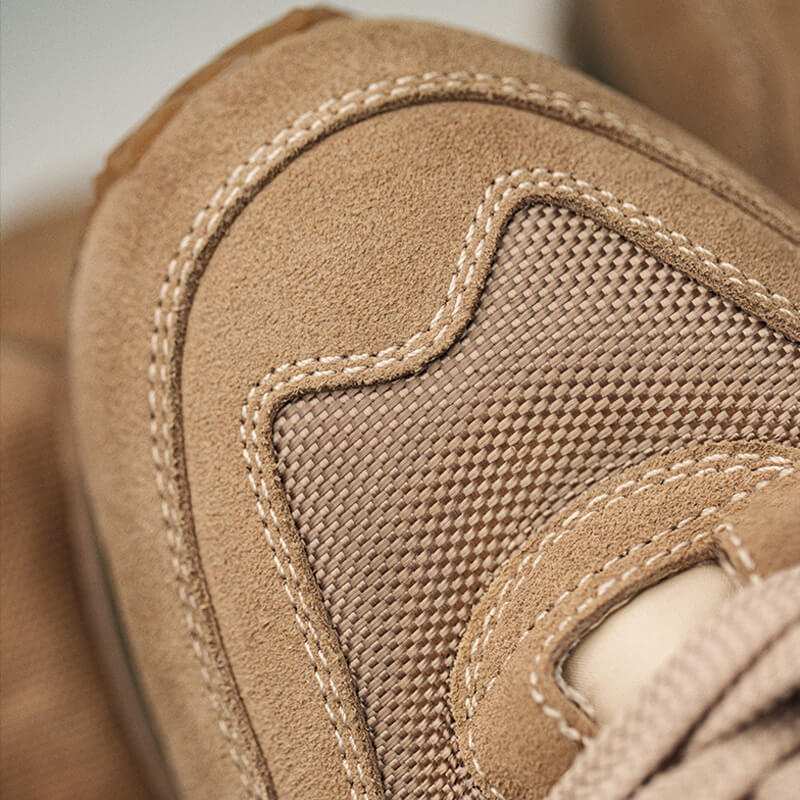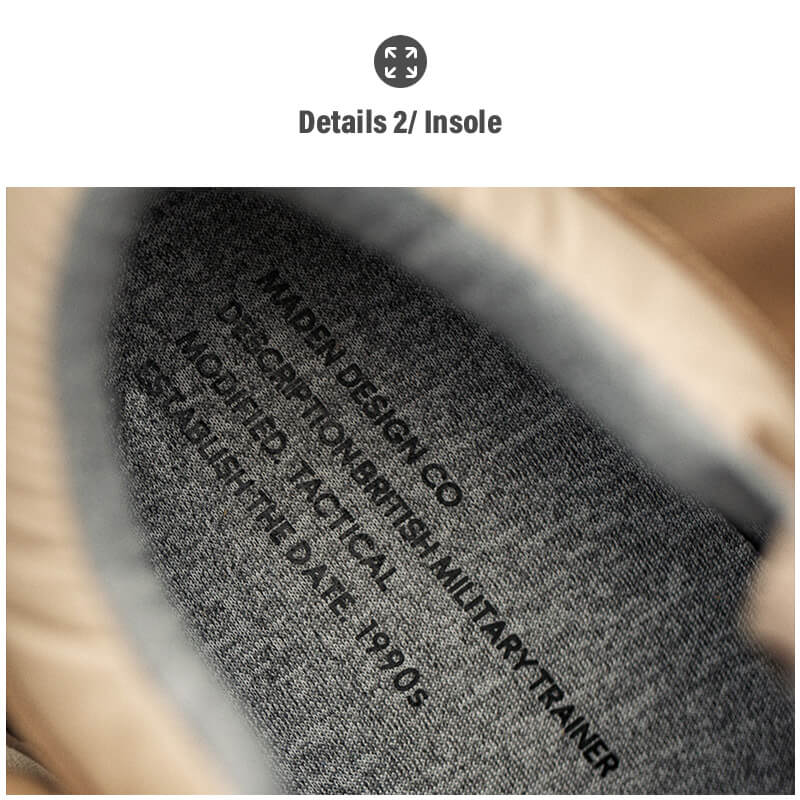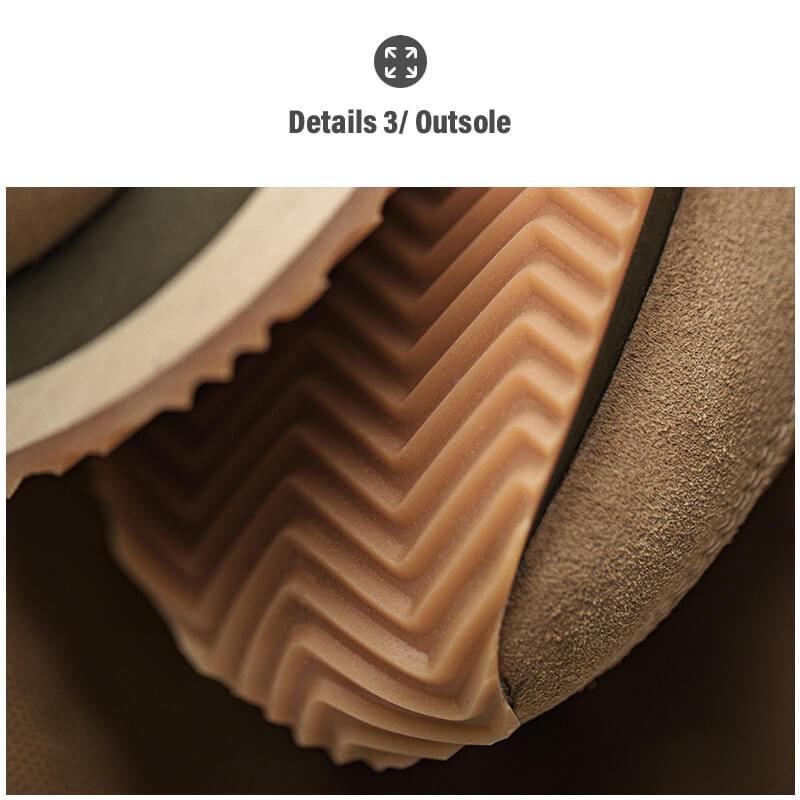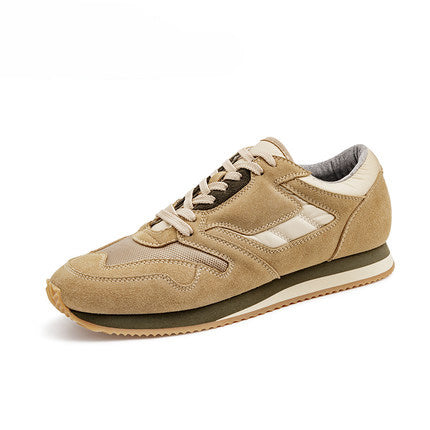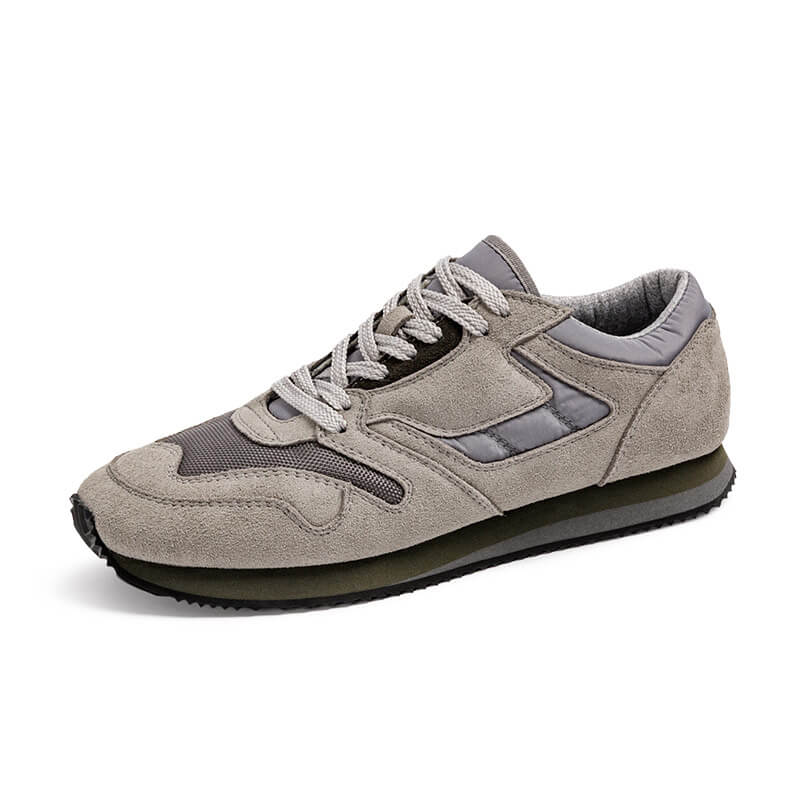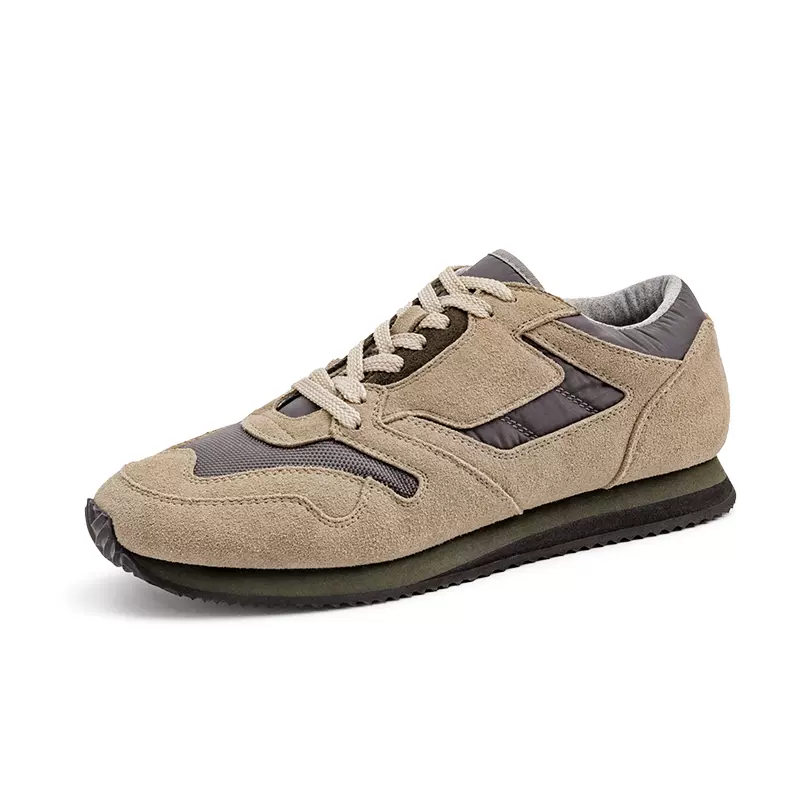 Men's Retro Running Shoes|British Retro Sneakers|Tralfagar
Translation missing: en.products.product.price.regular_price
$170.00
Translation missing: en.products.product.price.sale_price
$170.00
Translation missing: en.products.product.price.regular_price
$190.00
Translation missing: en.products.product.price.unit_price
Tax included.
# NOTE: Order Confirmation Reply #
After you complete the order, you will receive an order confirmation email, please reply in time, we will process the order faster and better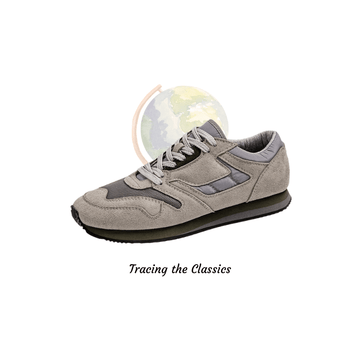 Men's Retro Running Shoes|British Retro Sneakers|Tralfagar
Product description
Shipping & Return
Tralfagar Retro Sneakers - A Timeless Tribute to British Military History

The Tralfagar Retro Sneakers are more than just a pair of shoes. They are a symbol of British pride, a tribute to the country's military history, and a testament to the enduring popularity of vintage style. The design team at Hector Maden has taken inspiration from the daily training shoes worn by the British army in the 1960s, infusing them with modern techniques and aesthetics to create a shoe that is both timeless and contemporary.

Crafted from a combination of suede leather and mesh fabric, these retro sneakers offer a breathable and comfortable fit that is perfect for everyday wear. The foam midsole and wear-resistant rubber outsole provide ample support and cushioning for your feet, ensuring that you can wear them for hours without feeling tired or uncomfortable.

One of the unique aspects of the Tralfagar Retro Sneakers is their minimalist design. Unlike many other sneakers on the market today, these shoes don't feature oversized logos or flashy branding. Instead, the focus is on the quality of the materials used and the texture of the shoes themselves. They are designed to look and feel like a true retro sneaker, not just a modern shoe with a retro-inspired print.

At Hector Maden, we believe that design should be about more than just logos and branding. We strive to create products that are truly timeless, that speak to the quality of the materials used and the craftsmanship that goes into making each shoe. The Tralfagar Retro Sneakers are a perfect example of this philosophy in action.

With their classic design, comfortable fit, and durable construction, the Tralfagar Retro Sneakers are sure to become a go-to shoe for anyone who values style and quality. Whether you're hitting the gym, running errands, or just hanging out with friends, these shoes will make you feel confident and comfortable all day long. Don't miss out on the chance to own a piece of British history with the Tralfagar Retro Sneakers.

Men's Retro Running Shoes|British Retro Sneakers|Tralfagar Key Features:
Made from a combination of cattle suede, oxford cloth, and umbrella cloth, these retro running shoes are both textured and practical.
The best retro jogging sneakers can be paired with a variety of outfits, including jeans, sweatpants, and casual pants.
These best retro running shoes are equipped with thick and durable encrypted woven shoelaces.
The flannel lining and fit shoe type of the British Trainer men's retro running shoes give your feet a comfortable space.
Remodeled to restore the details of the original design, these re-engraved retro jogging sneakers embody the retro trend of the 1960s.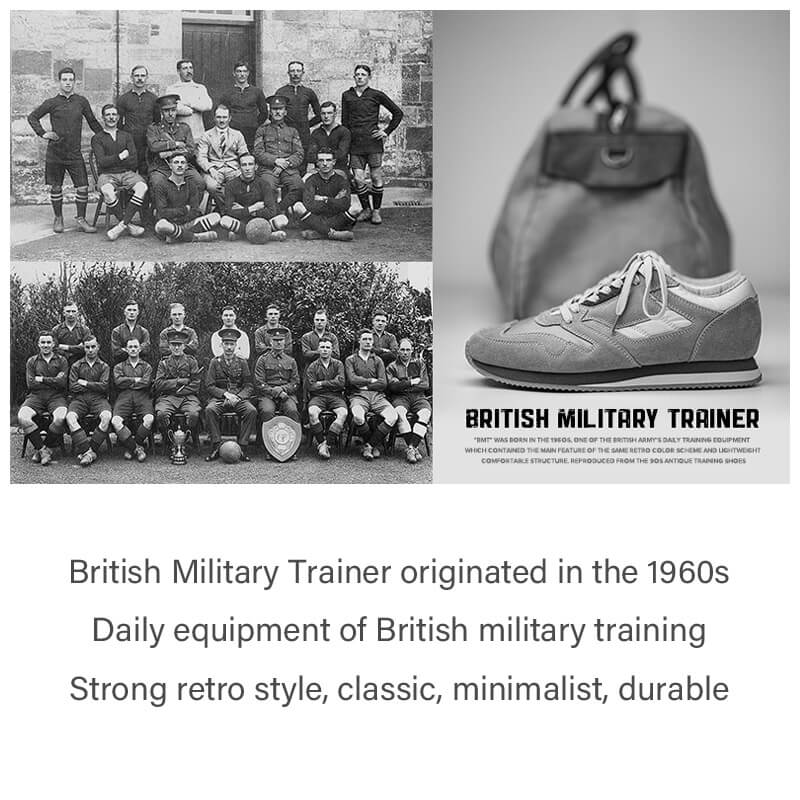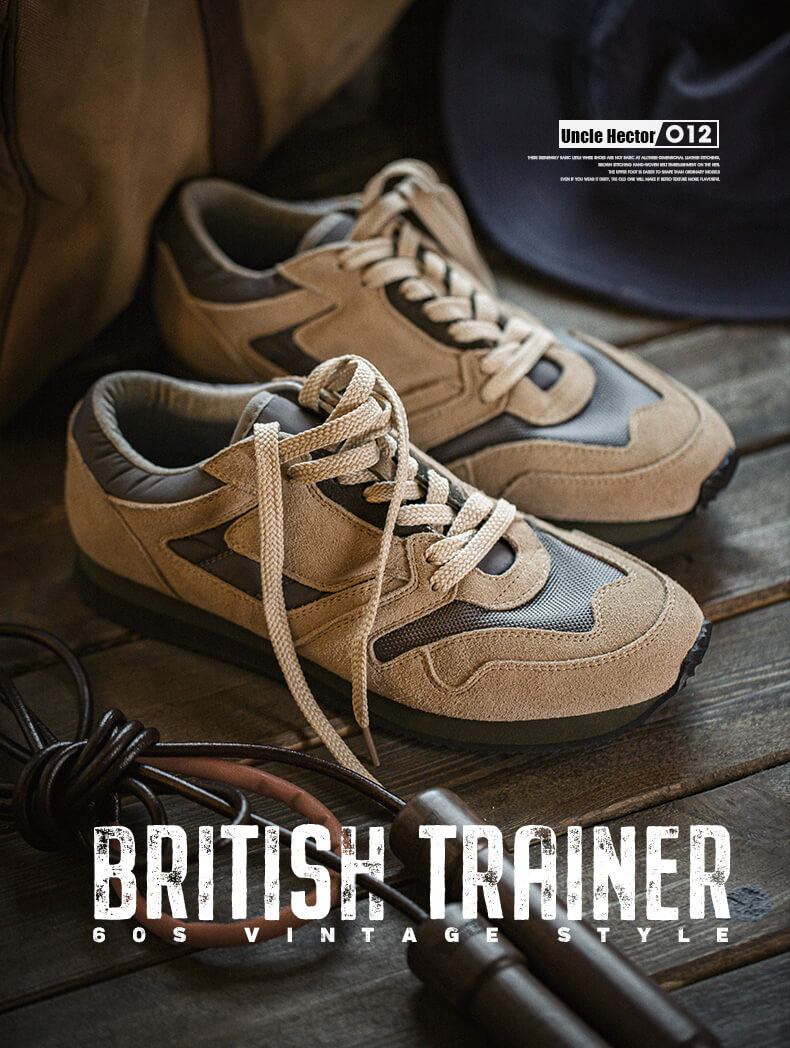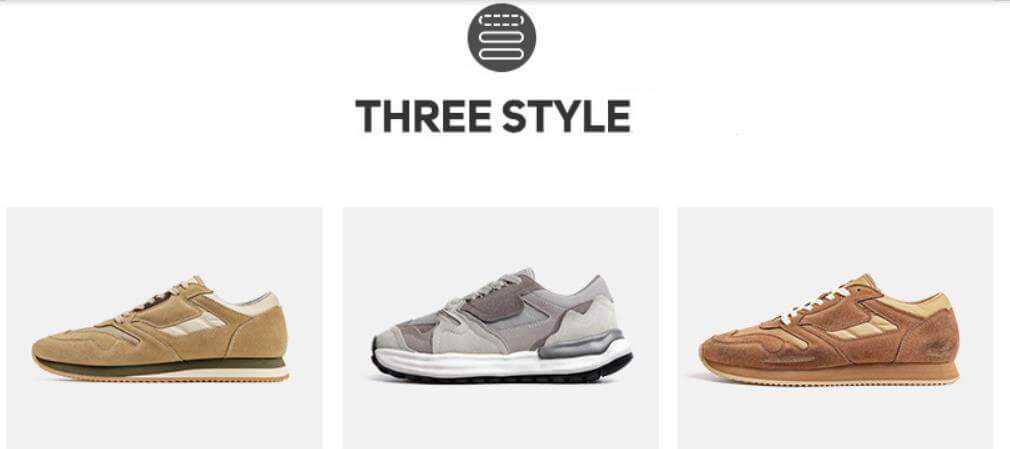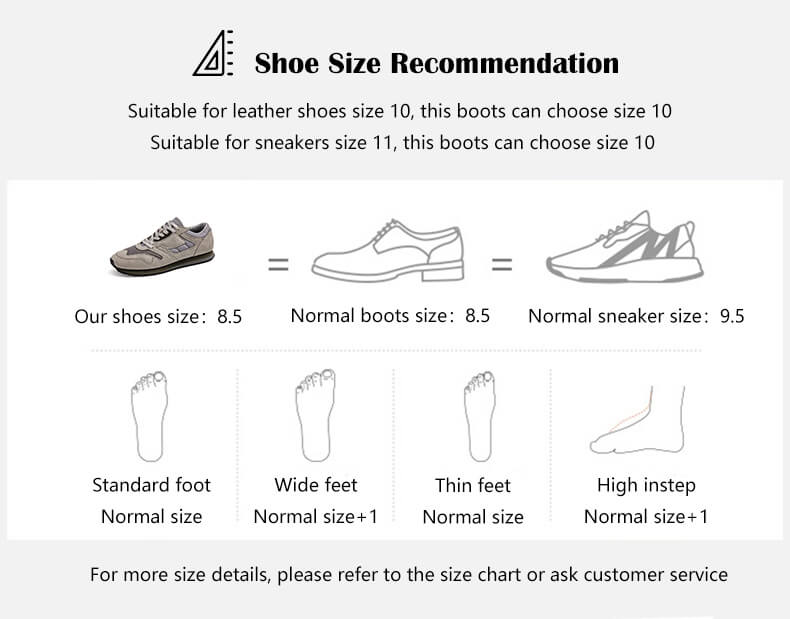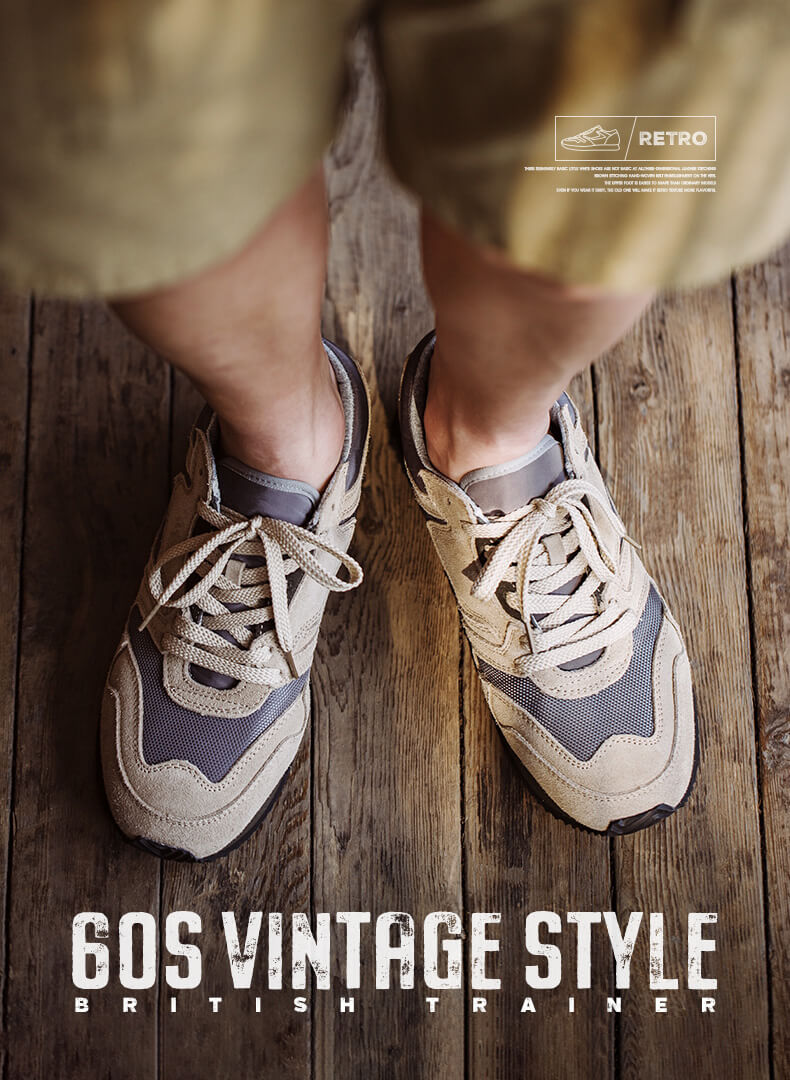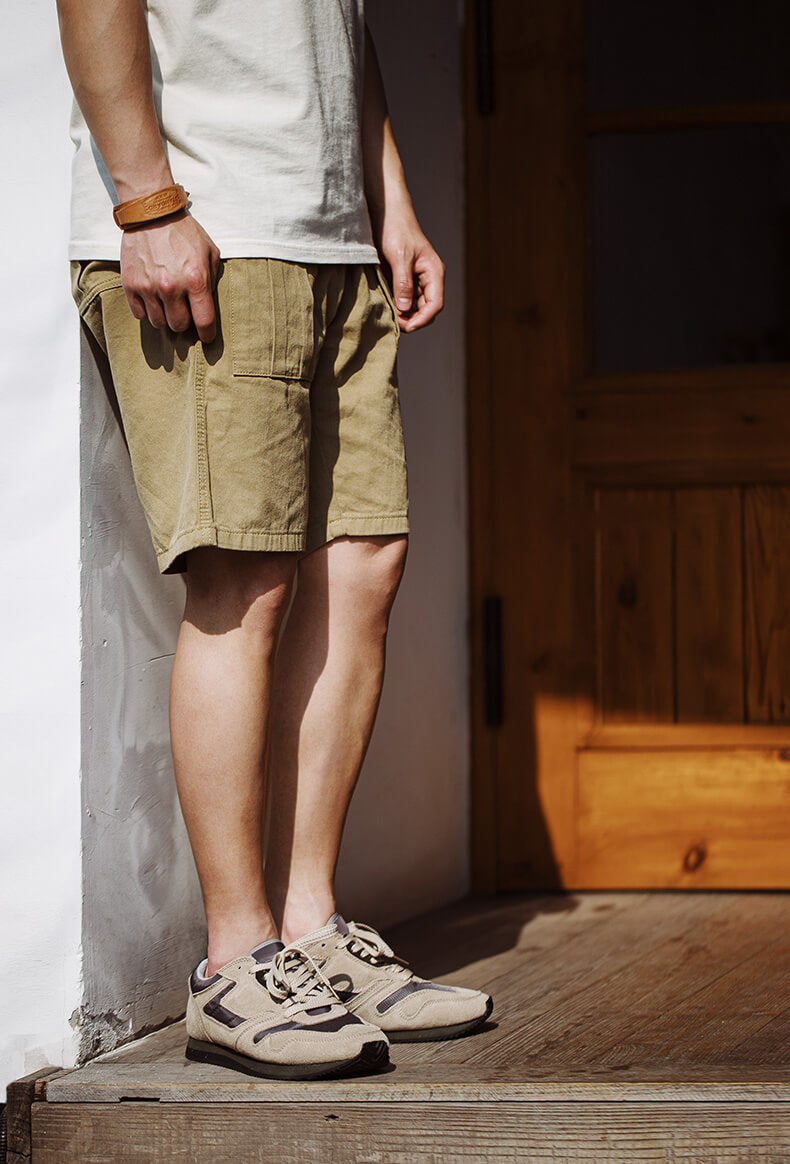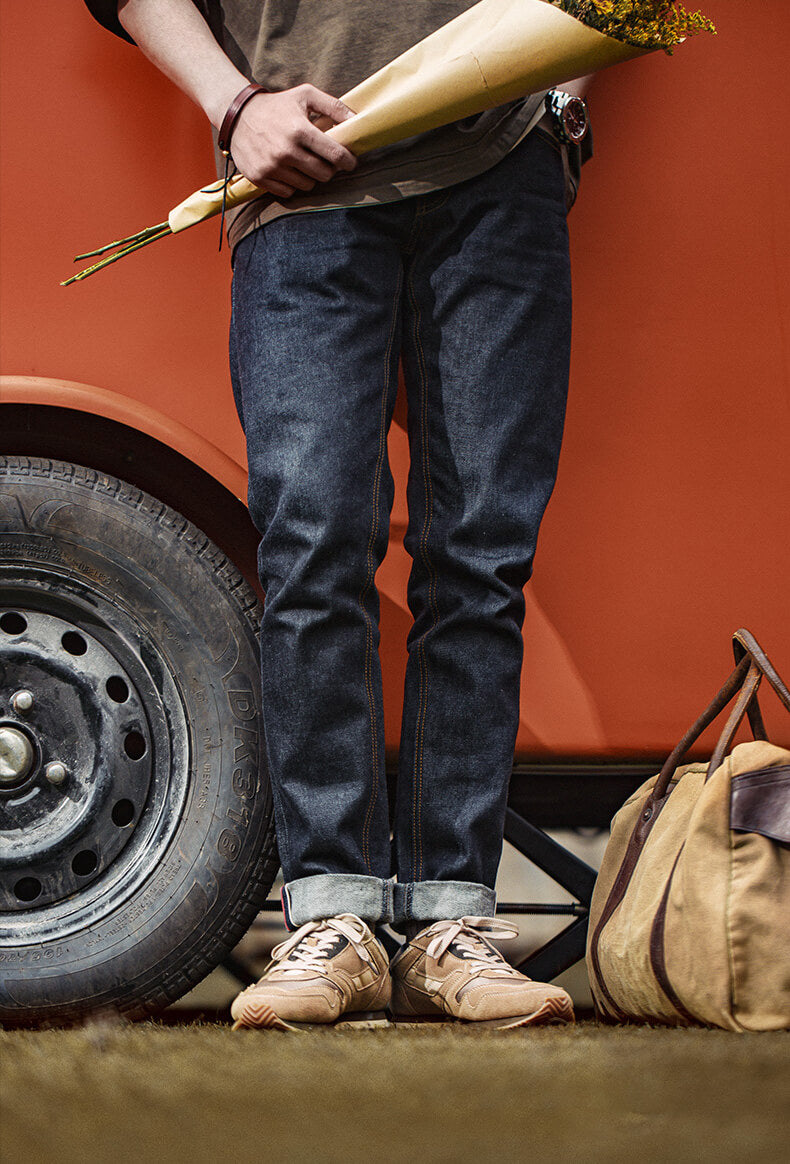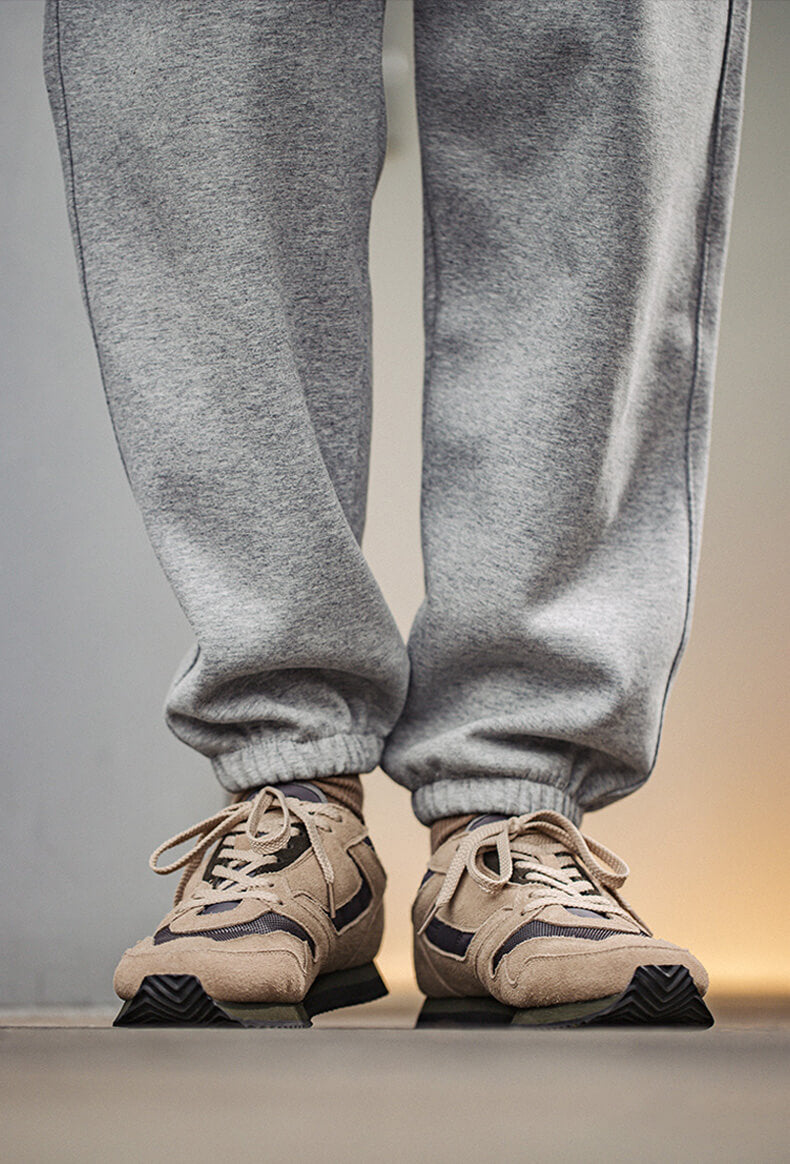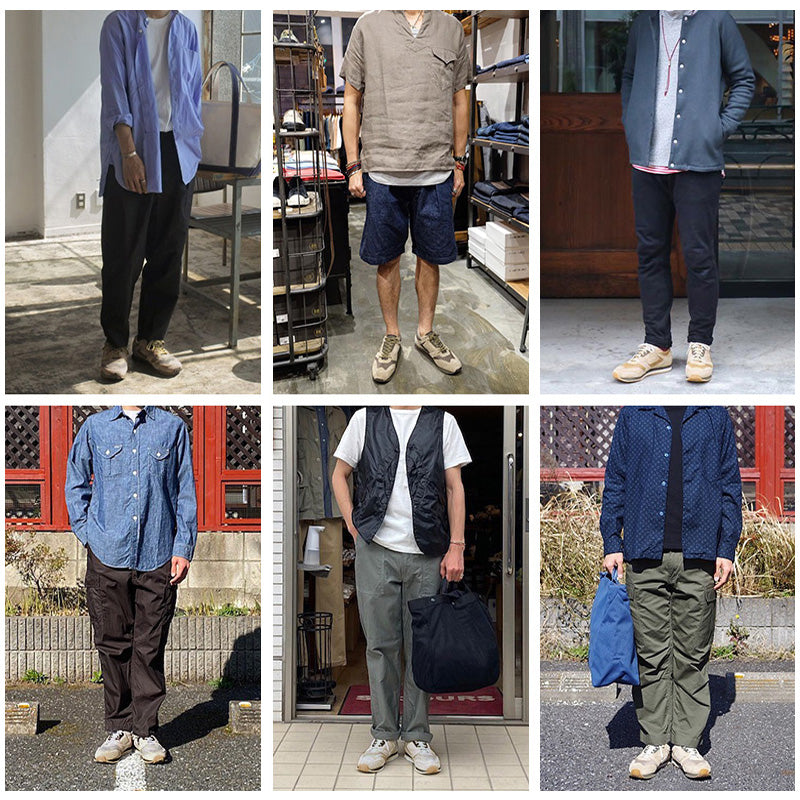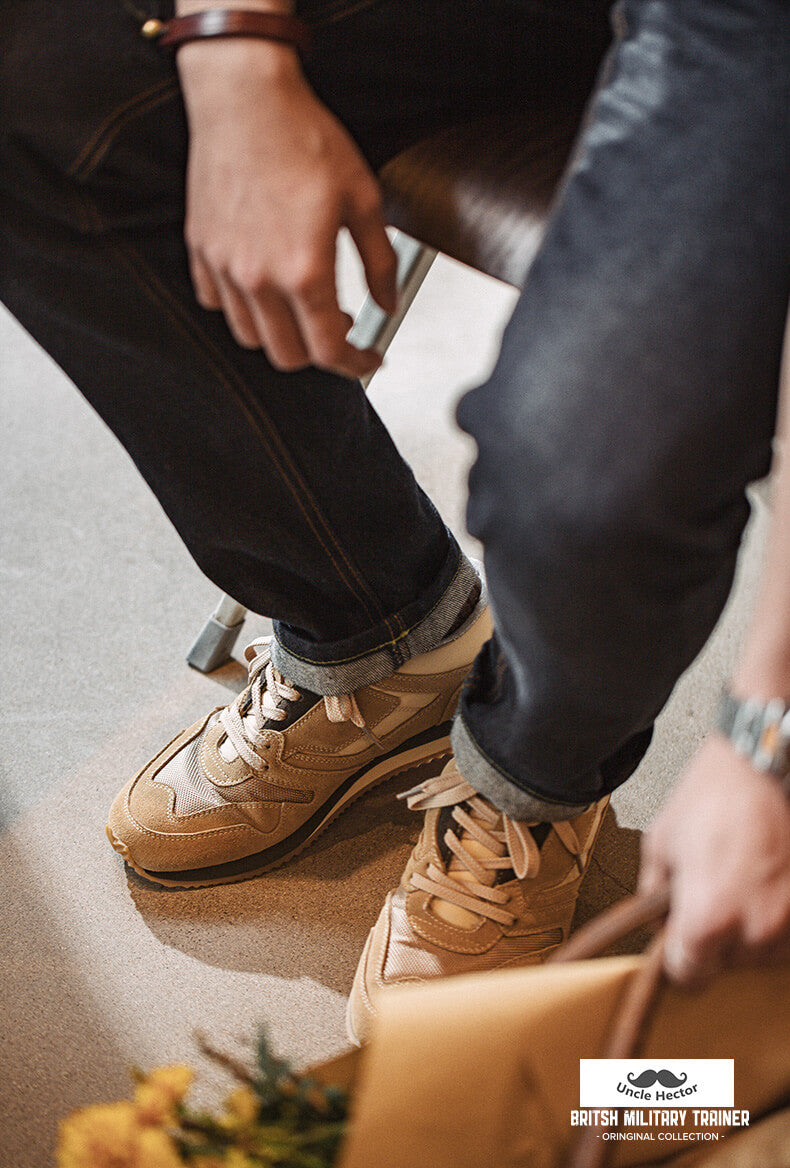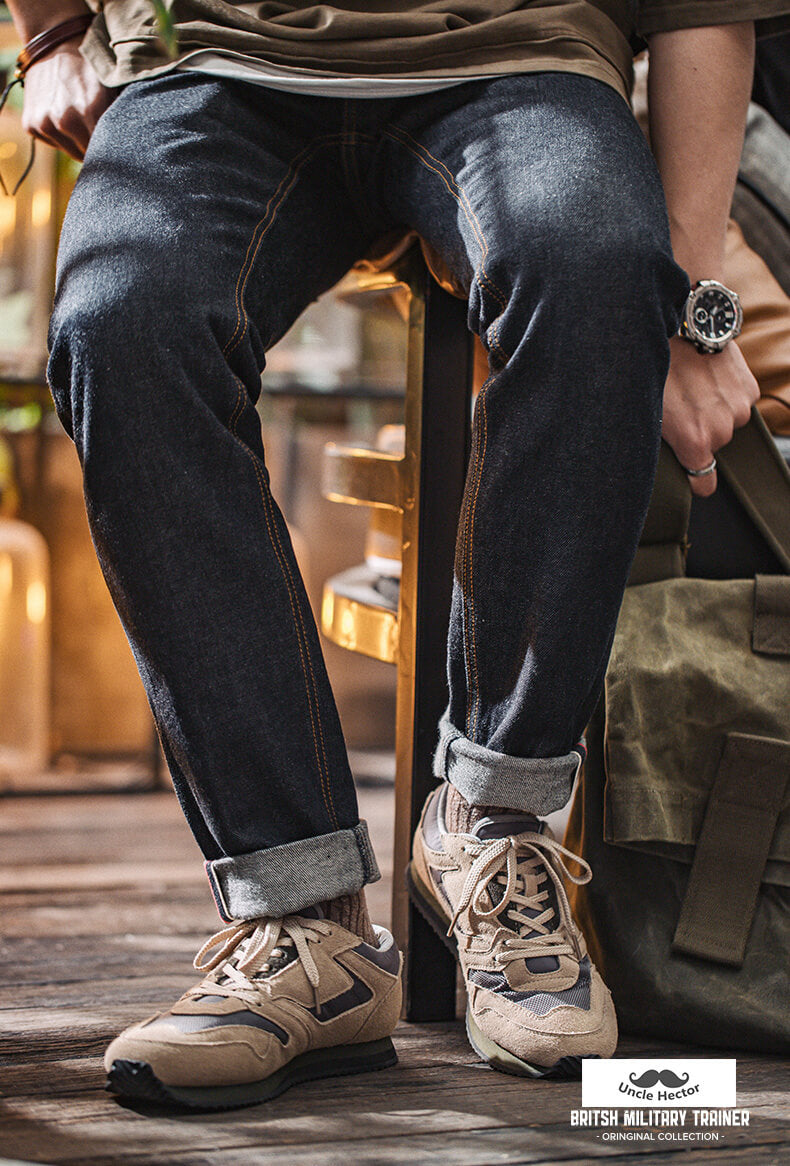 Most countries are free shipping. Except South America. We have warehouses in North America and Europe, and generally deliver goods from the nearest warehouse. We will send the products in about three days.
Most of the products in the world will be received in 7-12 days. Some cities will be a little late because of the delivery company, but they will also be received in 20 days.
Delay Compensation:
We will compensate customers with cash coupons for shipping delays in transportation due to unexpected circumstances.

From the date of placing order, if the product are not in delivered state in tracking website within 14 working days (excluding weekends), we will provide a delay compensation of 20$ .You can use it unconditionally for your next purchase.
We want you to be 100% satisfied with your purchase. Items can be returned or exchanged within 30 days of delivery.Do not tear off the tag.
For more return details, please refer to the Return Policy
Tag @theunclehector in your Instagram photos for a chance to be featured here.Find more inspiration on our Instagram:theunclehector.
Post your UncleHector Shoes on Ins
Sneakers Größe 46
Sehr schöne Schuhe. Das Quietschen wie in den anderen Rezensionen steht, ist mit ein wenig Lederfett auf die Zungen einfach abzustellen.
Auch der uncle hector ist topp.
Classic kicks
Everything I expected from chunky sneakers. I loved this style years ago (when i was in high school in the 90's) and I love them today. I wear a men's size 13 and have wide feet and they fit like a glove; so much so that I'm trusting their comfort on my wedding day
Excellent
Excellent fit and quality.
Un bon choix
Le ho regalate a mio figlio di 18 anni molto belle !!!Gli sono piaciute tantissimo
Blog posts
Step Up Your Style Game: Embracing the Fashionable Trend of Retro Sneakers and Vintage Boots