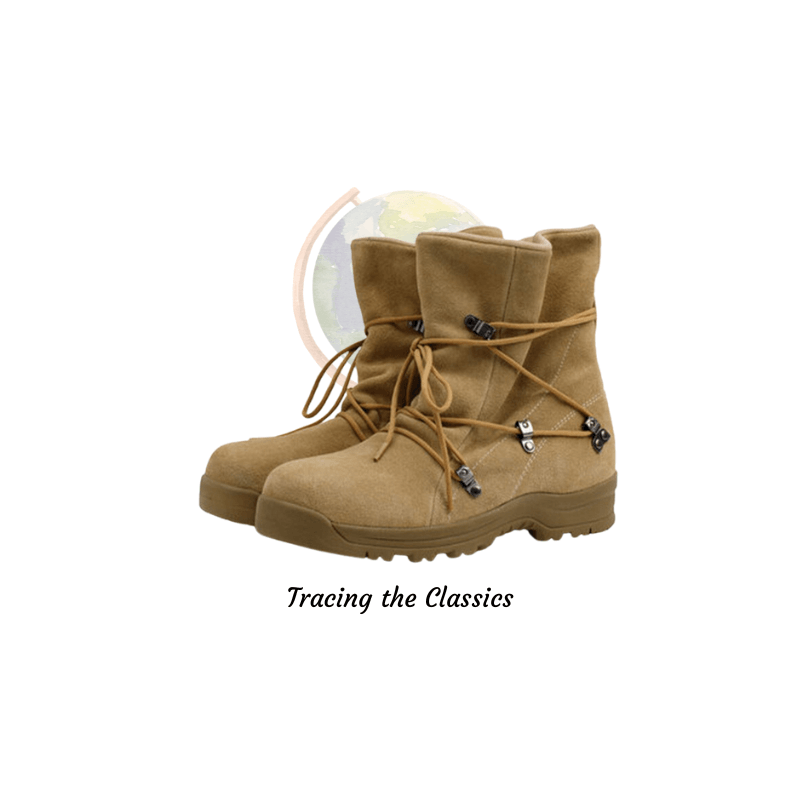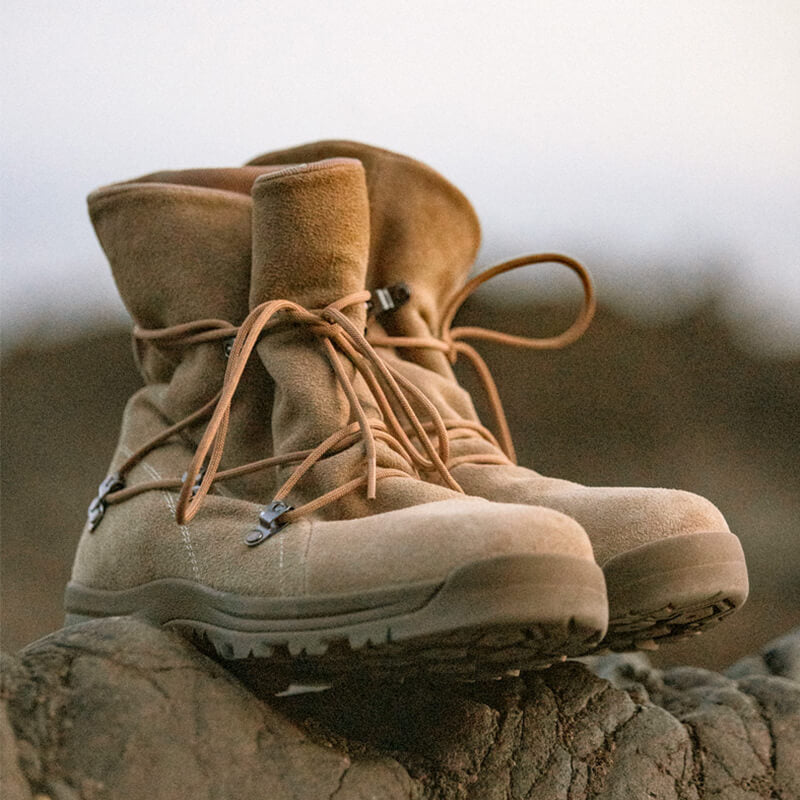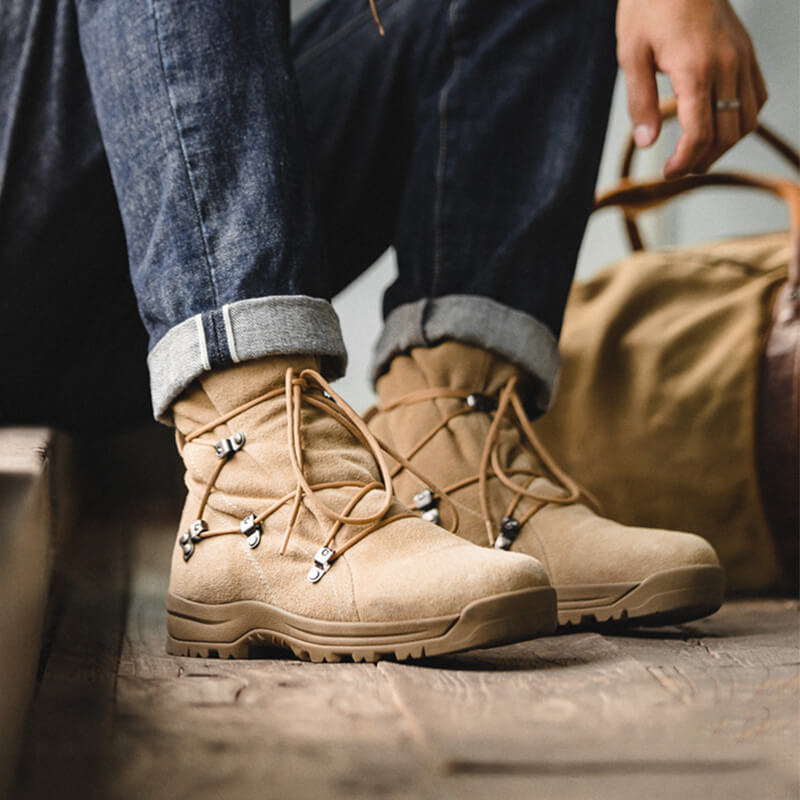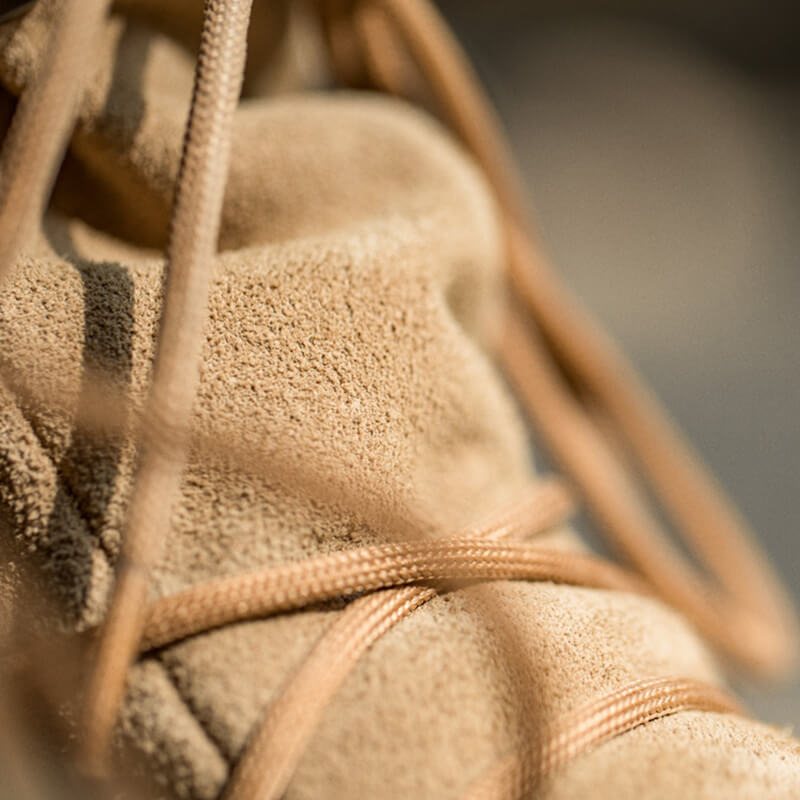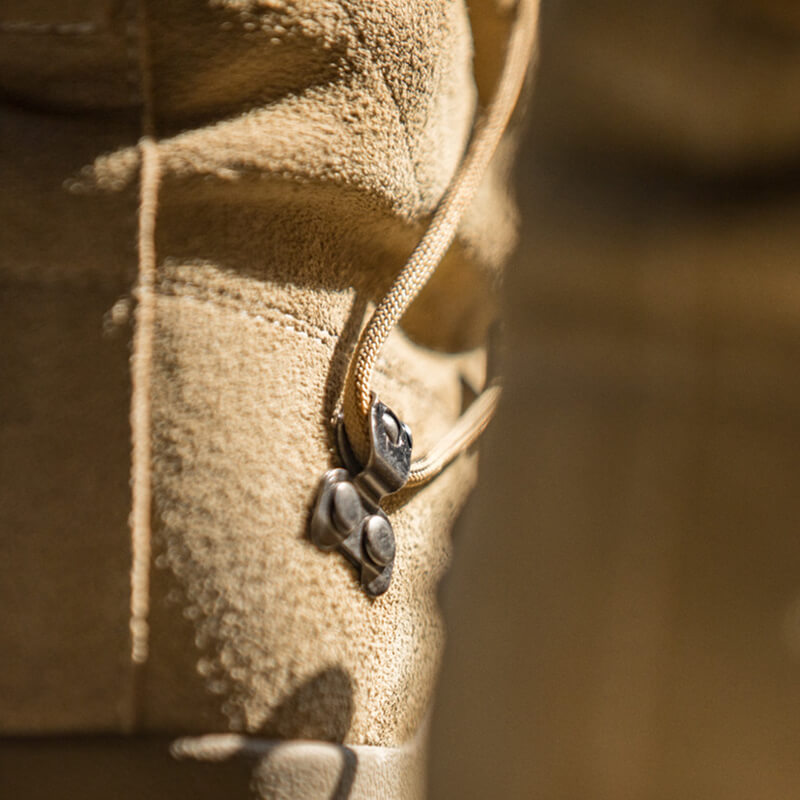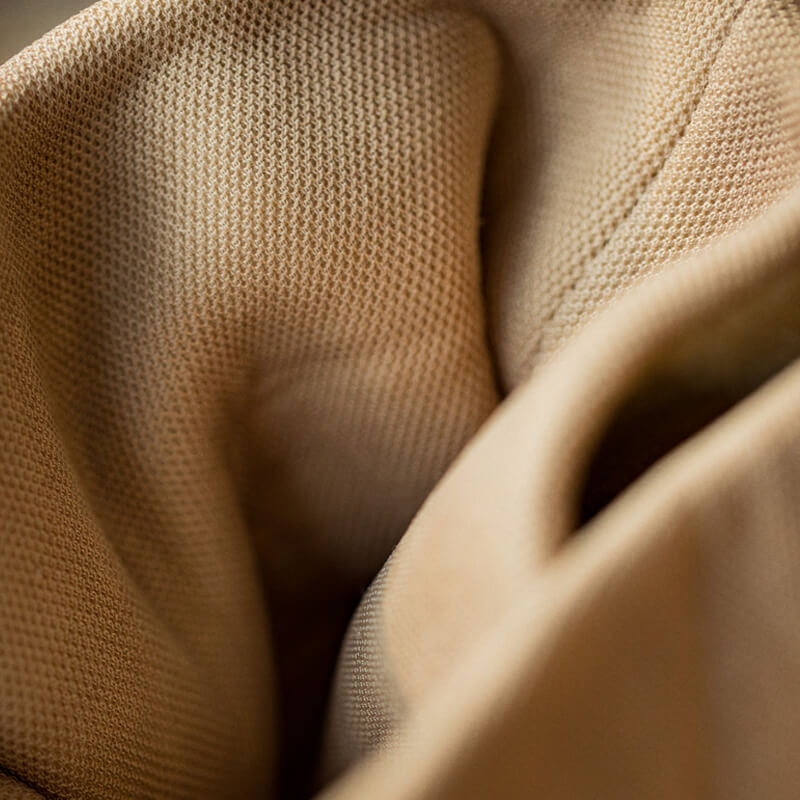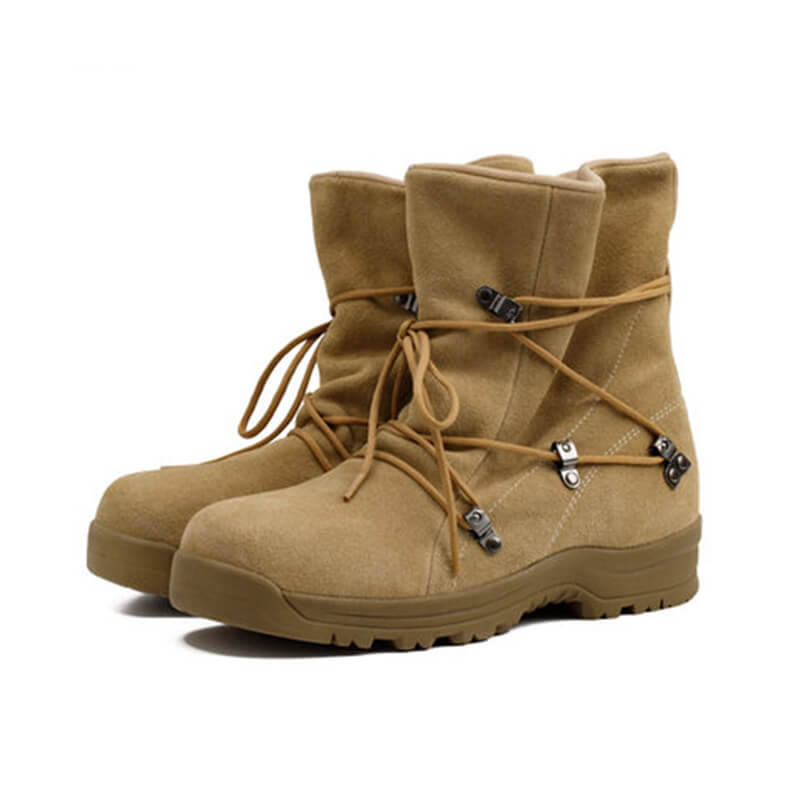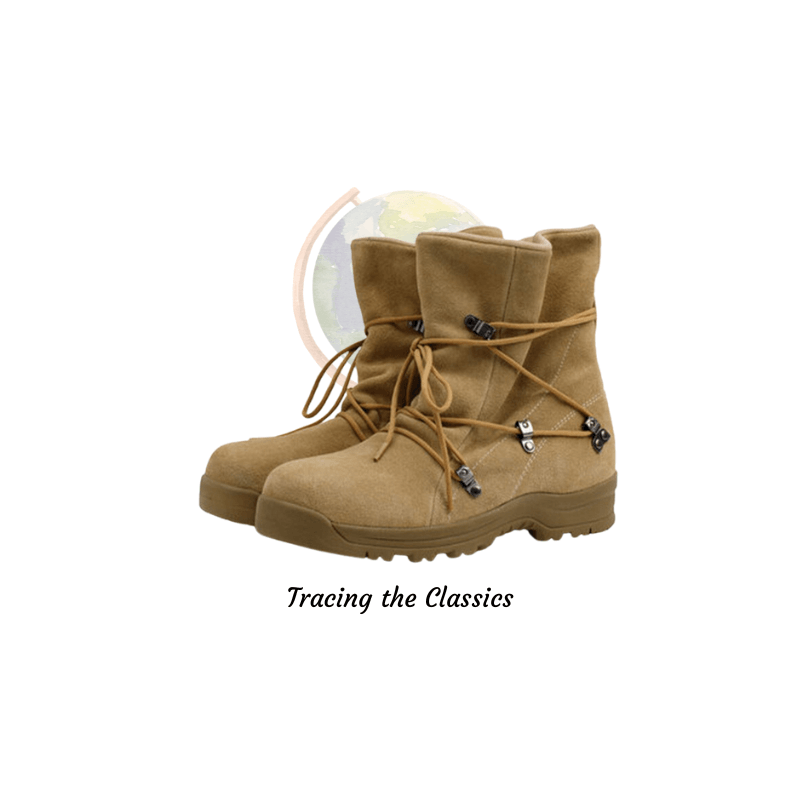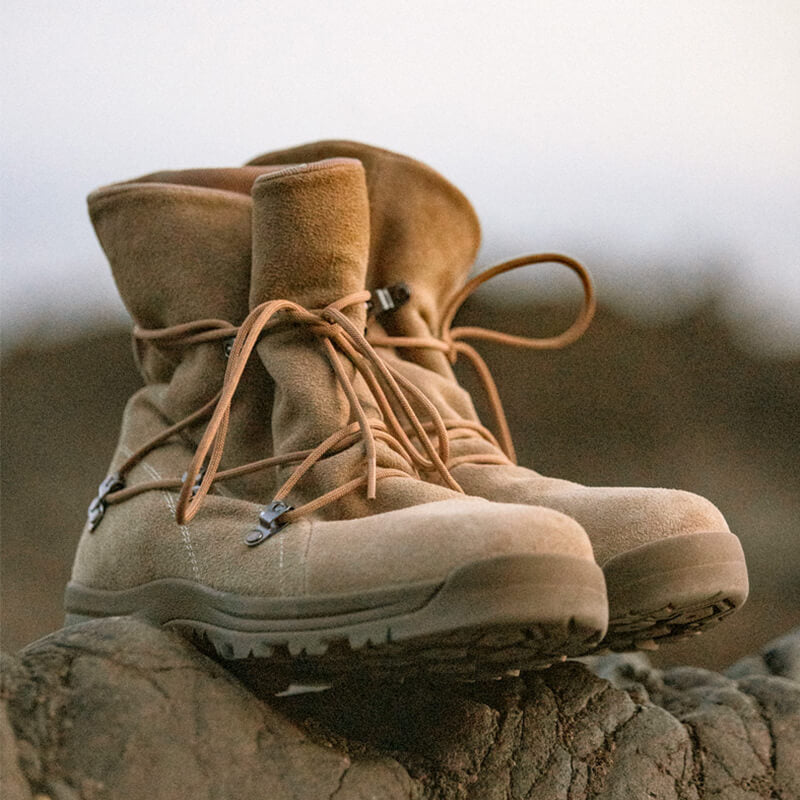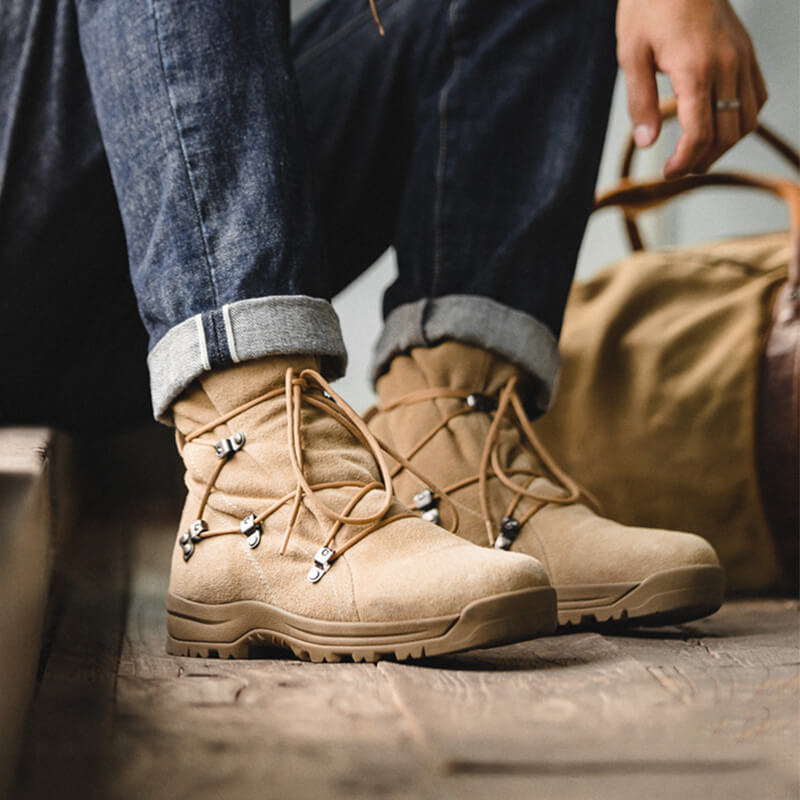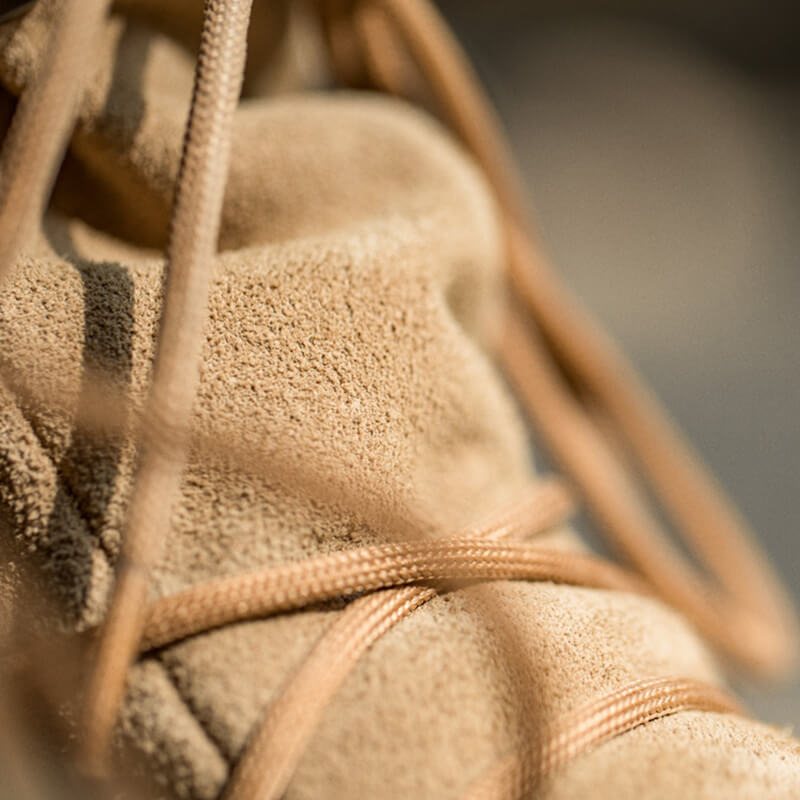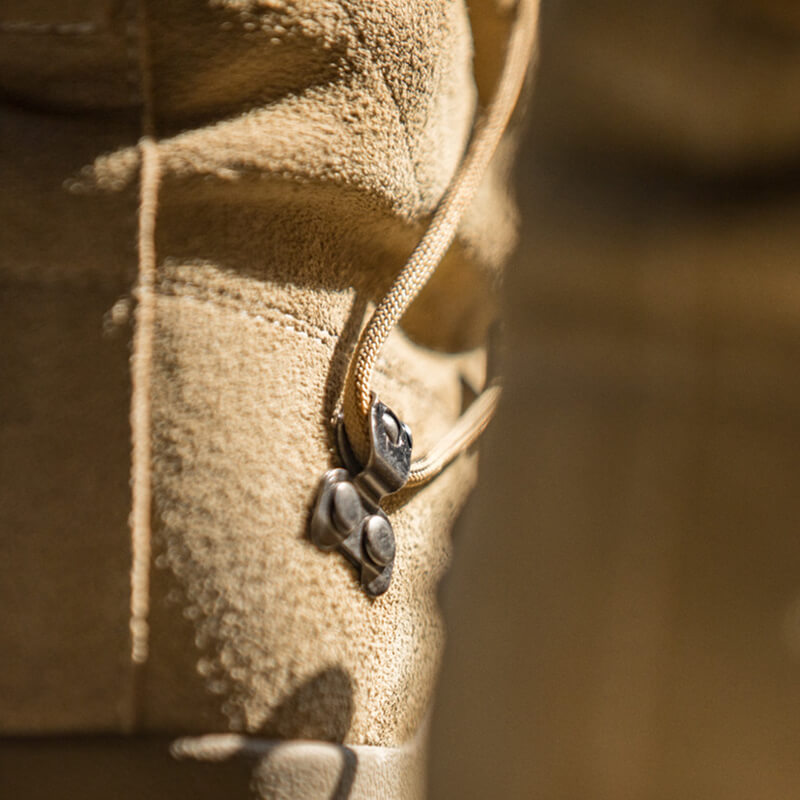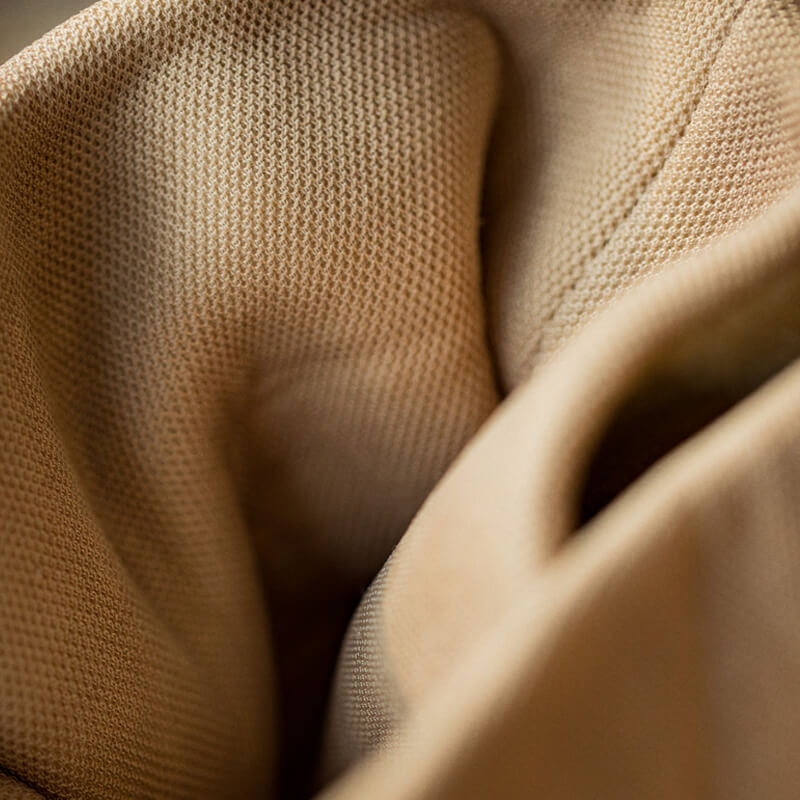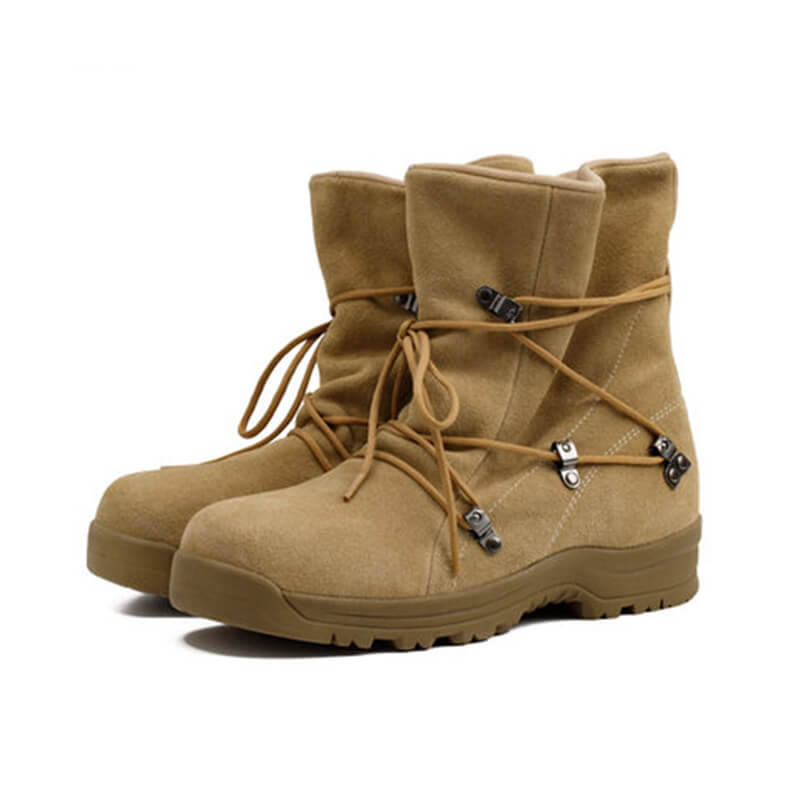 ANDES LIGHT Outdoor Hiking Boots|Retro Mountain Boots
Translation missing: en.products.product.price.regular_price
$219.00
Translation missing: en.products.product.price.sale_price
$219.00
Translation missing: en.products.product.price.regular_price
$239.00
Translation missing: en.products.product.price.unit_price
Tax included.
# NOTE: Order Confirmation Reply #
After you complete the order, you will receive an order confirmation email, please reply in time, we will process the order faster and better.
Please trust me, it's worth the wait!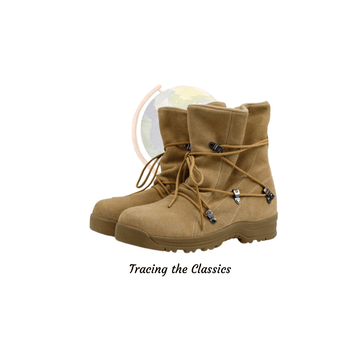 ANDES LIGHT Outdoor Hiking Boots|Retro Mountain Boots
Product description
Why do new boots need a break-in period?
Shipping and Return
ANDES LIGHT Outdoor Hiking Boots Parts:
The ANDES LIGHT Outdoor Hiking Boots feature a rugged and edgy design inspired by post-apocalyptic wasteland themes. The 100% suede material offers a comfortable fit with a slight water-resistant capability. The boot's eight fixed points allow for versatile lacing, accommodating different foot shapes and tasks, while also providing added protection against sand and small stones.
The overall silhouette of the boots is unique and eye-catching, with a design that resembles a durable and reliable piece of equipment. This unconventional style sets them apart from typical hiking boots, making them a perfect choice for those seeking a distinctive look on the trail or in the city.
The one-piece molded rubber soles provide a non-slip and durable design for improved traction and stability on any terrain. These lightweight boots are perfect for outdoor activities such as picnics and camping, and their rugged construction ensures they can handle any challenge.
The name "ANDES" was inspired by the rugged beauty and challenging terrain of the Andes Mountains in South America. The name "LIGHT" reflects the lightweight design of the boots, making them ideal for outdoor adventures.
In summary, the ANDES LIGHT Outdoor Hiking Boots offer a unique and edgy design that blends style and function, providing comfort and performance for any outdoor activity
100% Suede for comfort
Unique hiking laces
Hiking or Street
Tough guy style
Non-slip and durable
This design represents Hector Maden's bold attempt to experiment with Retro Mountain Boots, showcasing the brand's exploration of fashion and style. The ANDES LIGHT Outdoor Hiking Boots blend traditional hiking boot elements with a unique and contemporary design, creating a fresh and exciting look that stands out from the crowd. This innovative design approach reflects Hector Maden's commitment to pushing boundaries and staying ahead of the curve, making them an excellent choice for anyone looking to break away from traditional styles and embrace a fresh, modern approach to outdoor footwear.
Why you have chosen the correct size,but it still doesn't fit the foot.
Because the uppers of the boots are 100% leather, and the leather is thicker. There may be pressing your instep, this is normal.
After about 2 weeks of break-in, the upper will change with the shape of your foot and will become softer.
To know more about boots, please refer to the article
Most countries are free shipping. We have warehouses in North America,Europe and Hongkong. And generally deliver goods from the nearest warehouse. We will send the products in about three days.
Most of the products in the world will be received in 7-12 days. Some cities will be a little late because of the delivery company, but they will also be received in 20 days.
Delay Compensation:
We will compensate customers with cash coupons for shipping delays in transportation due to unexpected circumstances.

From the date of placing order, if the product are not in delivered state in tracking website within 14 working days (excluding weekends), we will provide a delay compensation of 20$ .You can use it unconditionally for your next purchase.
We want you to be 100% satisfied with your purchase. Items can be returned or exchanged within 30 days of delivery.Do not tear off the tag.
For more return details, please refer to the Return Policy
Tag @theunclehector in your Instagram photos for a chance to be featured here.Find more inspiration on our Instagram:theunclehector.
Post your UncleHector Shoes on Ins
Best boots ever
The best boots ever. My husband loves them there so comfy and there perfect for work
OUR FAVORITE HIKING BOOTS
I am on my second pair in black, and just ordered a pair of the dark brown for my brother. I walk around 200 miles a month on concrete and asphalt, and I can say I have noticed a 25 percent rise in energy since switching to these at the end of a shift, and virtually zero back pain. I will continue to purchase only these boots for the continued future without question for work. They also are great for the weekend when you are camping around. Thank you!
Very nice boots
I like everything about these boots except the creasing of the leather which is not a big deal. It's been almost a week since I got them and they are holding up nicely considering I work 40 plus hours a week doing indoor and outdoor construction. I was able to get these just under $200 which was awesome.
Good fit, lightweight
Good boot if you can get them on sale. I'd buy another pair at the discounted price. I work outside all day, putting on a lot of miles. We'll see how long they last. Fingers crossed, I think they are winners.
Boots on the ground
Honestly I'm somewhat impressed with these boots. I patrol in them everyday walking between 1-3 miles. They have stayed comfortable and have worn minimally. Are their better hiking boots? For sure. Are these worth what you pay for them? Definitely.