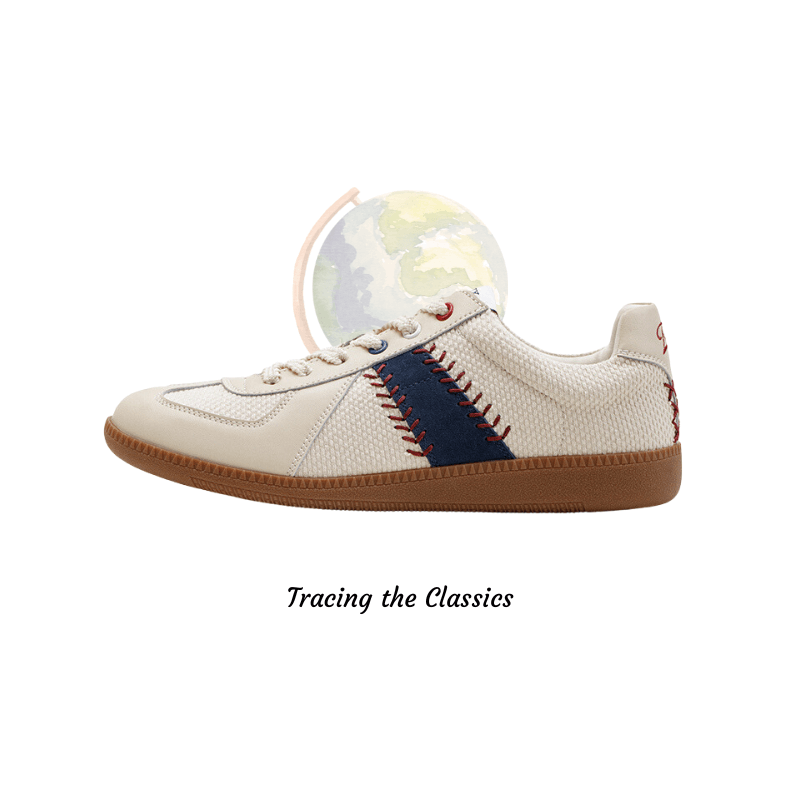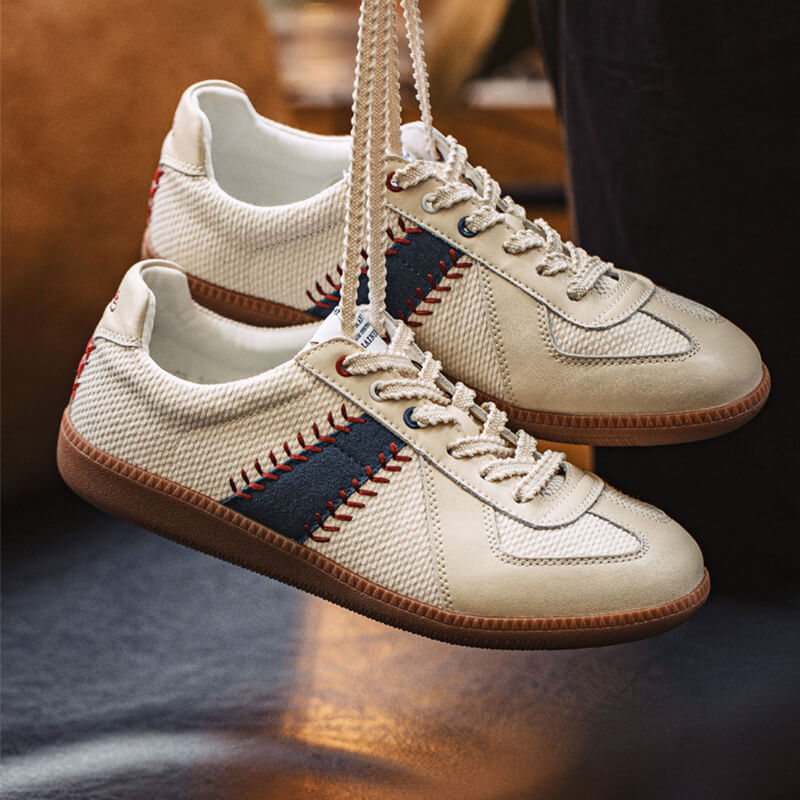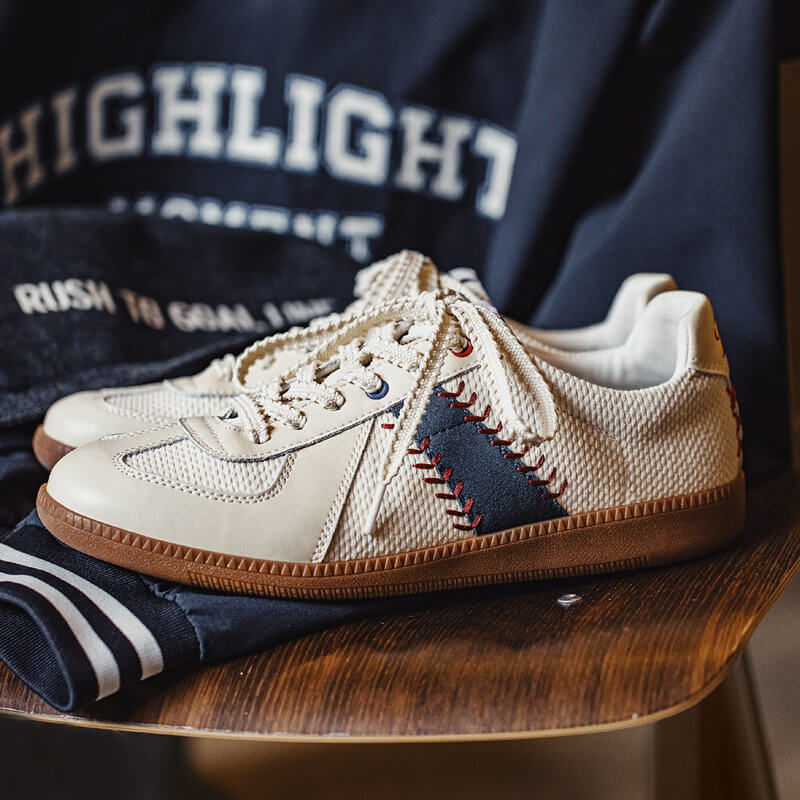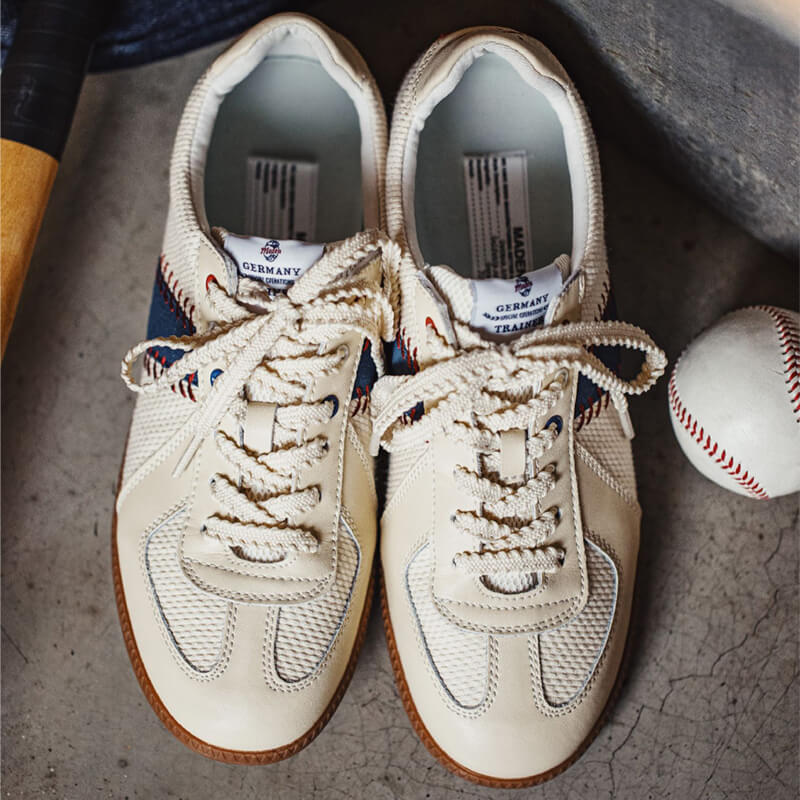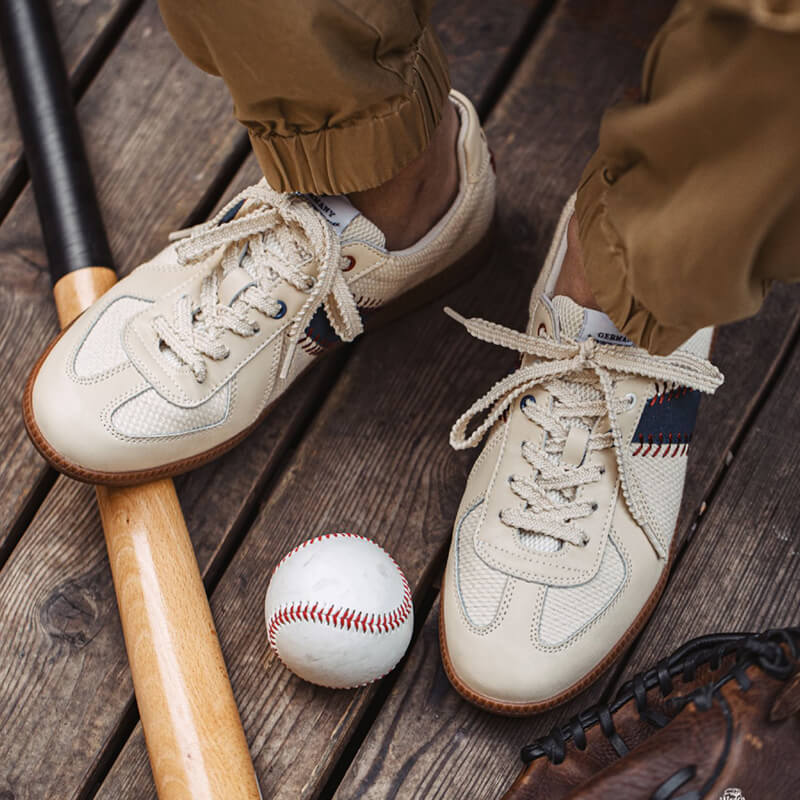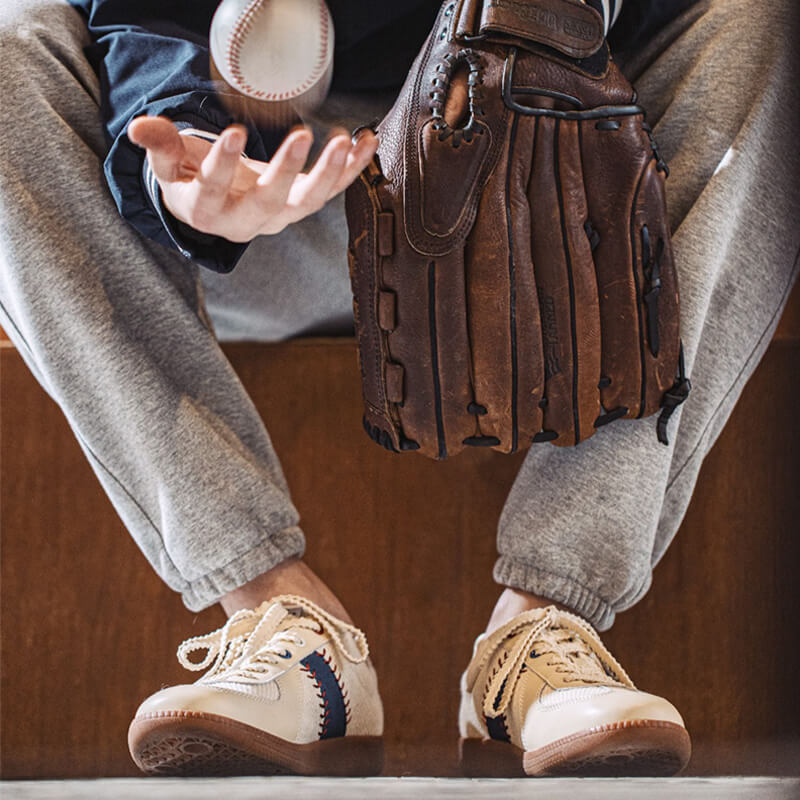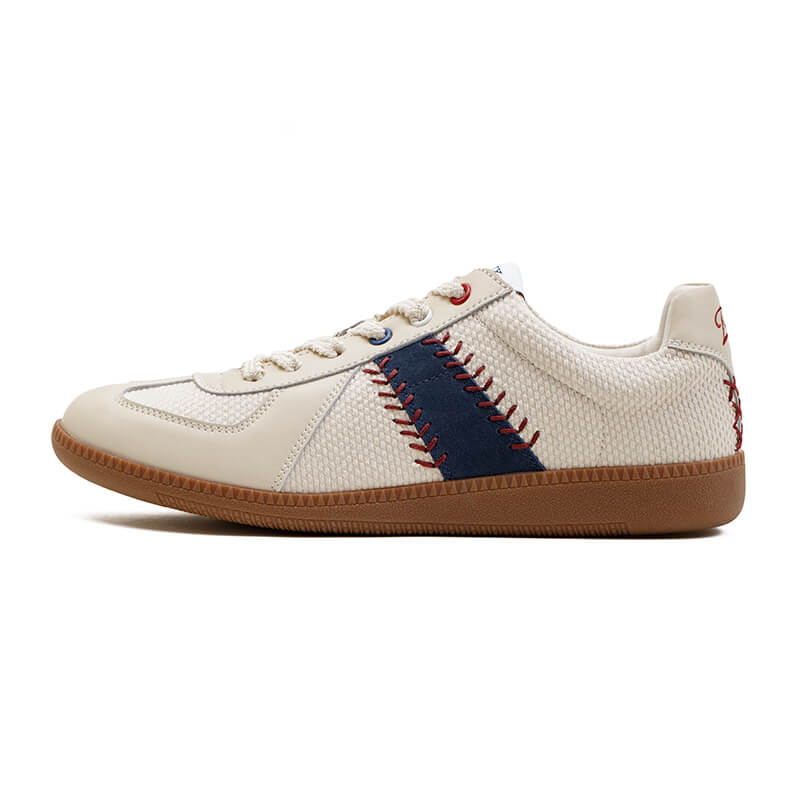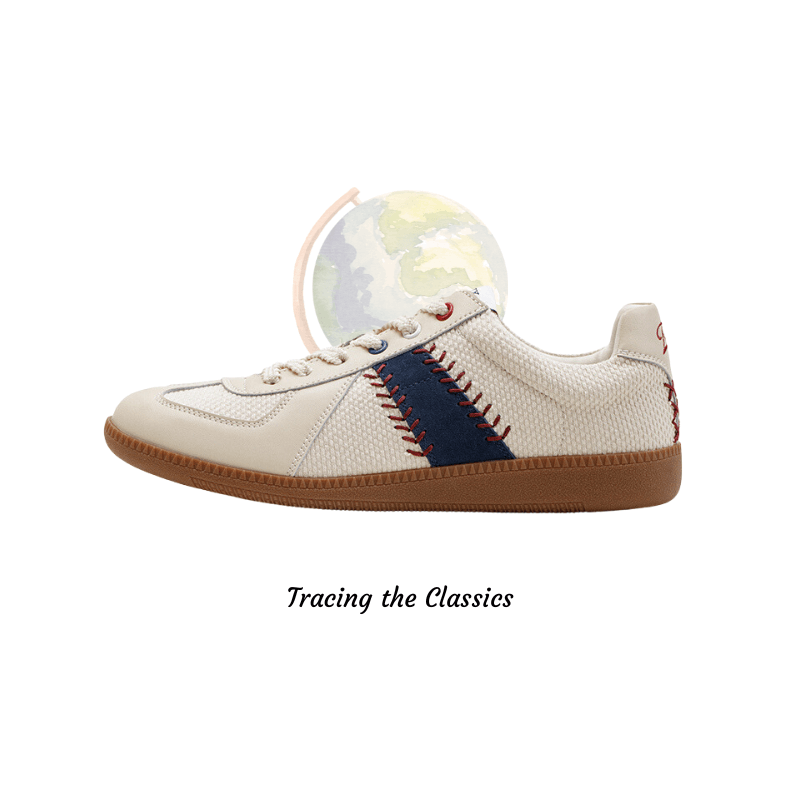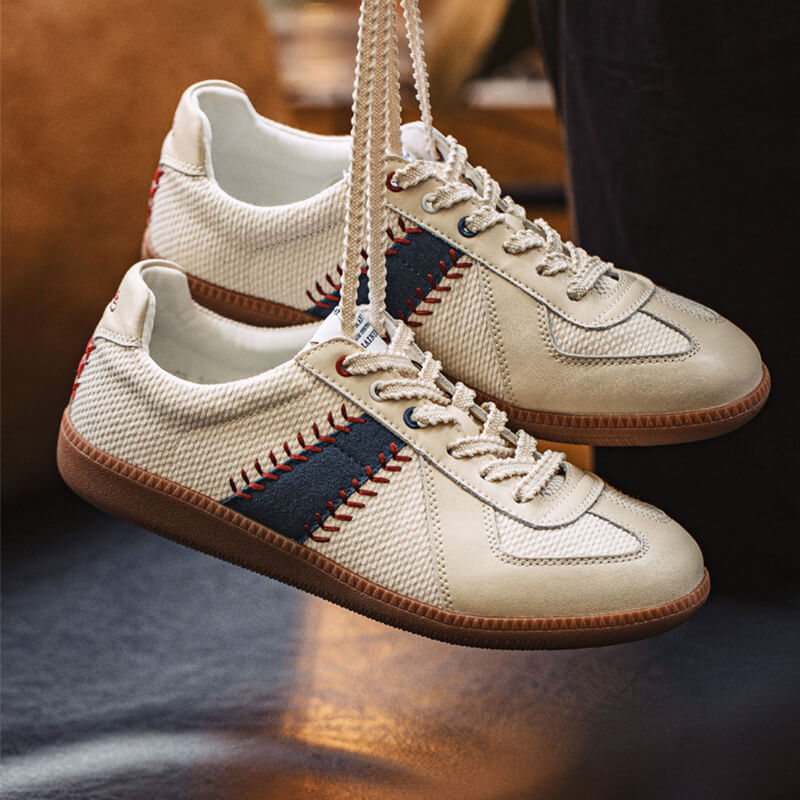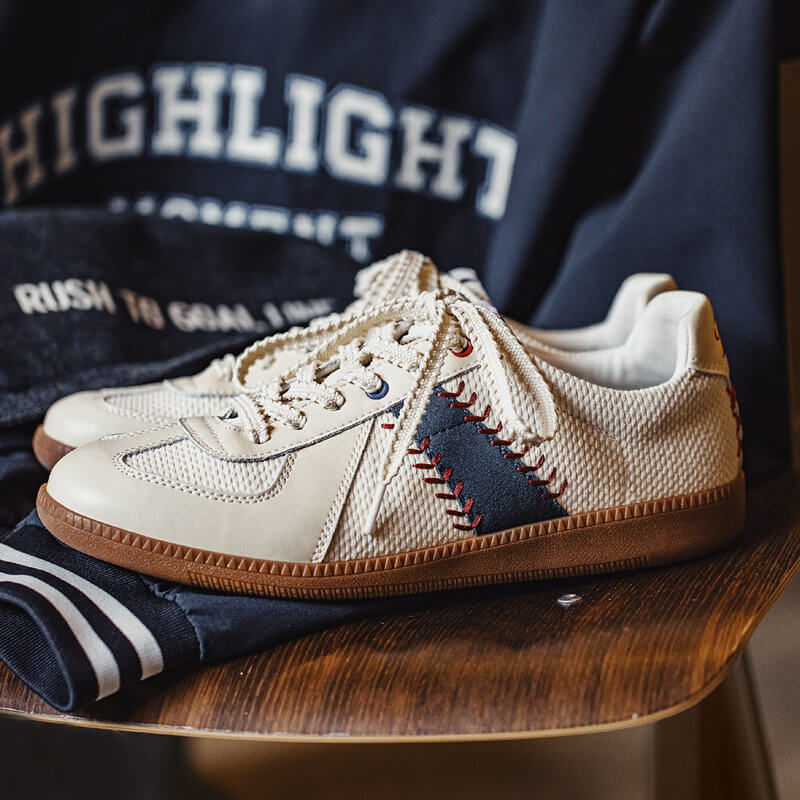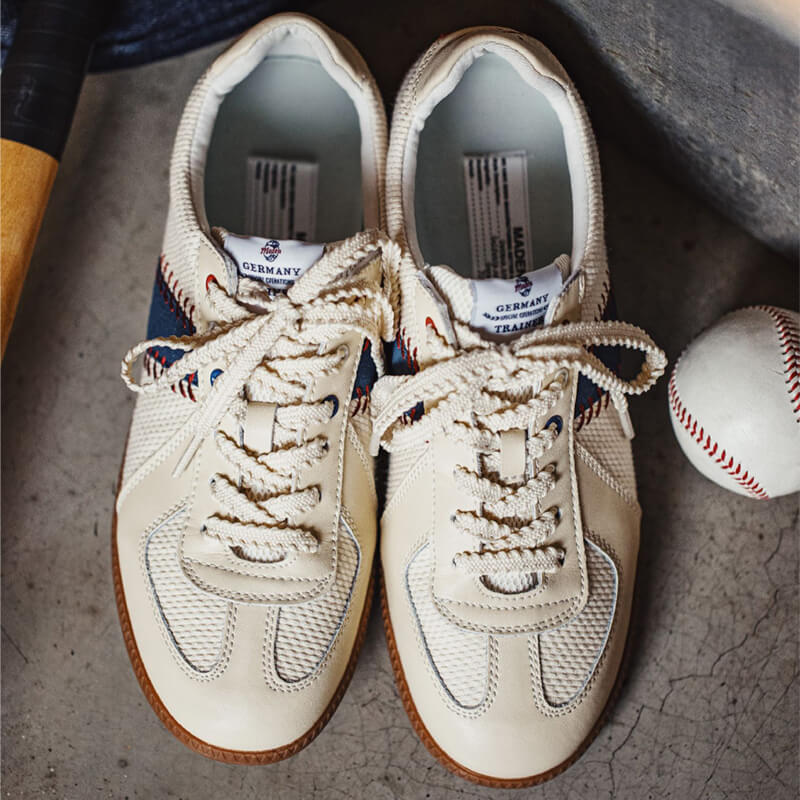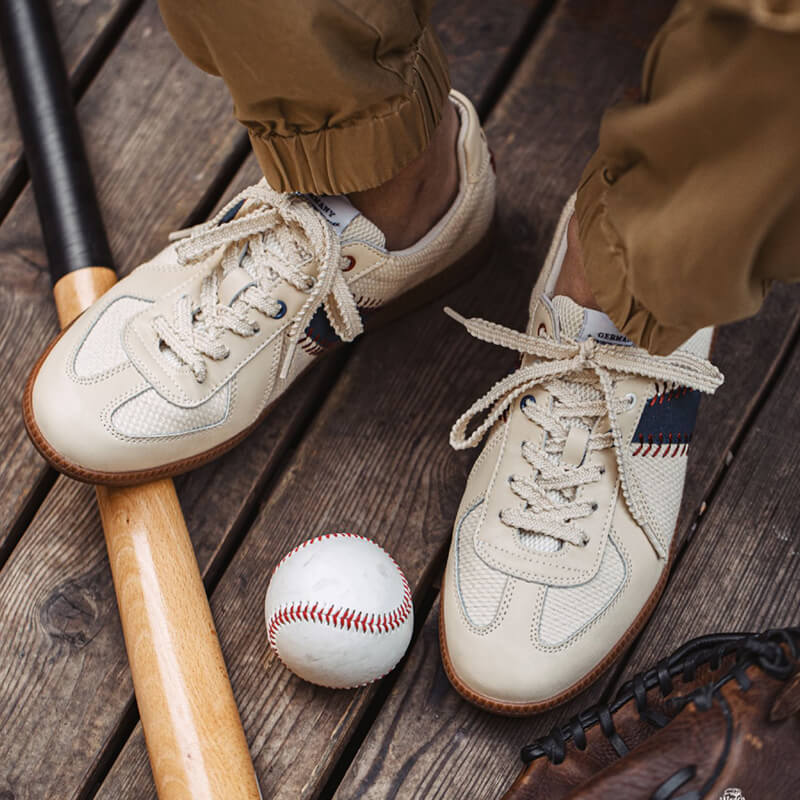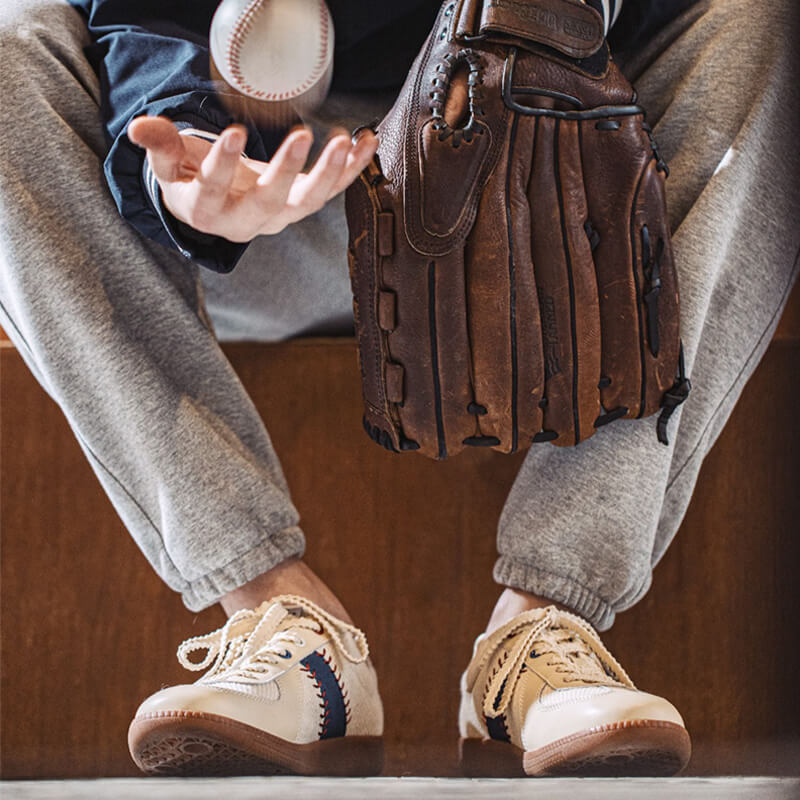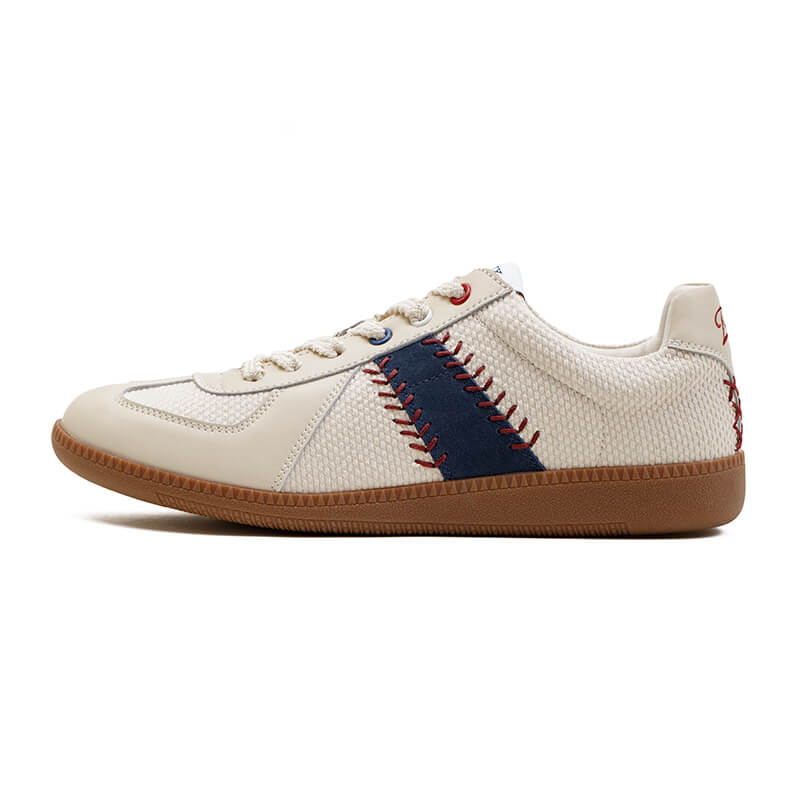 Retro sneakers|Fashion sneakers|Training shoes|ACE
Translation missing: en.products.product.price.regular_price
$150.00
Translation missing: en.products.product.price.sale_price
$150.00
Translation missing: en.products.product.price.regular_price
$170.00
Translation missing: en.products.product.price.unit_price
Tax included.
# NOTE: Order Confirmation Reply #
After you complete the order, you will receive an order confirmation email, please reply in time, we will process the order faster and better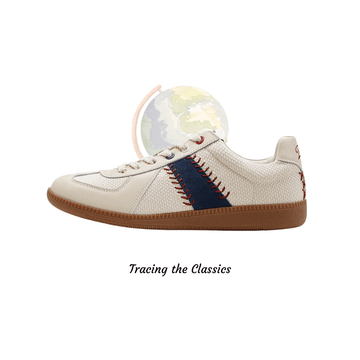 Retro sneakers|Fashion sneakers|Training shoes|ACE
Product description
Shipping & Return
Unleash Your Inner Athlete in Style with ACE: The Perfect Fusion of Retro and Modern Design
If you're a baseball fan or player, you might be familiar with the term "ace." In baseball, an "ace" is a team's top starting pitcher, the one who is relied upon to lead the team to victory. This is the player who consistently delivers excellent performance, strike outs batters, and leads the team with confidence.a stylish and functional addition to your sneaker collection. Our ACE Retro Sneakers are the flagship product of our Retro Sneakers product line for this year, and are based on the design of the 1970s German Army indoor training shoes. The name "ACE" comes from a professional baseball term that represents excellence and exceptional performance.

Our ACE Retro Sneakers are a fusion of the iconic design of the German Army trainer and elements of American baseball leagues. The shoe's side features a blue trapezoid decoration that symbolizes the American baseball league, with baseball stitching securing the decorative strip in place. The same baseball stitching also appears on the heel, where the embroidery reads "facit," which comes from the Latin word for "achievement."

Even the lace holes feature the red, white, and blue colors of the American baseball league logo. The laces themselves are also lightweight, featuring a blend of thin and thick threads that showcase our attention to detail and craftsmanship.
The ACE Retro Sneakers have a classic mountain-shaped retro design with a mix of suede, calfskin leather, and knitted fabric. The combination of these high-quality materials creates a luxurious look and feel, but also results in higher production costs.
The rubber non-slip outsole of the ACE Retro Sneakers utilizes modern vulcanization technology, which pays homage to the classic design of 70s athletic shoes. The outsole is both durable and slip-resistant, making these sneakers ideal for everyday wear. Thanks to modern production techniques, the ACE Retro Sneakers are also incredibly soft, making them perfect for those who spend long hours standing or walking.
We take pride in our commitment to honoring the design philosophies of Hector Maden, who believes that design should "return to its origins and reshape classics." Our ACE Retro Sneakers are a prime example of this approach, as we've taken inspiration from the past to create a modern and stylish shoe that seamlessly blends the high-energy spirit of baseball with the street style of today.

The ACE Retro Sneakers are perfect for everyday wear, whether you're wearing jeans, workwear, or shorts. These sneakers are a testament to our dedication to creating innovative and stylish footwear that combines classic design with modern sensibilities. Experience the perfect combination of style and function with the ACE Retro Sneakers.
Retro German Amry Trainer Soccer Sneaker Features
Football texture and color-matching vamp create a standout look.
Soft leather and breathable cloth upper ensure comfort during wear.
108 stitches along the edge showcase the attention to detail and quality craftsmanship.
Embroidered 'x' on heel adds a subtle touch of style.
Beige main color gives the sneaker a vintage feel, perfect for those who appreciate retro aesthetics.
the ultimate retro, fashion and training sneakers for the modern trendsetter. With a standout football-inspired design, high-quality materials, and attention to detail, these sneakers are the perfect combination of style and function. Experience the vintage feel of 1970s German Army Trainer Soccer Sneakers with added elements from the American baseball league, including a signature blue trapezoidal decorative strip, baseball stitching, and embroidered "facit" at the heel. The Oxford rubber sole offers traction, durability, and modern comfort, making them perfect for daily wear and sports activities. Shop now and step up your sneaker game with ACE.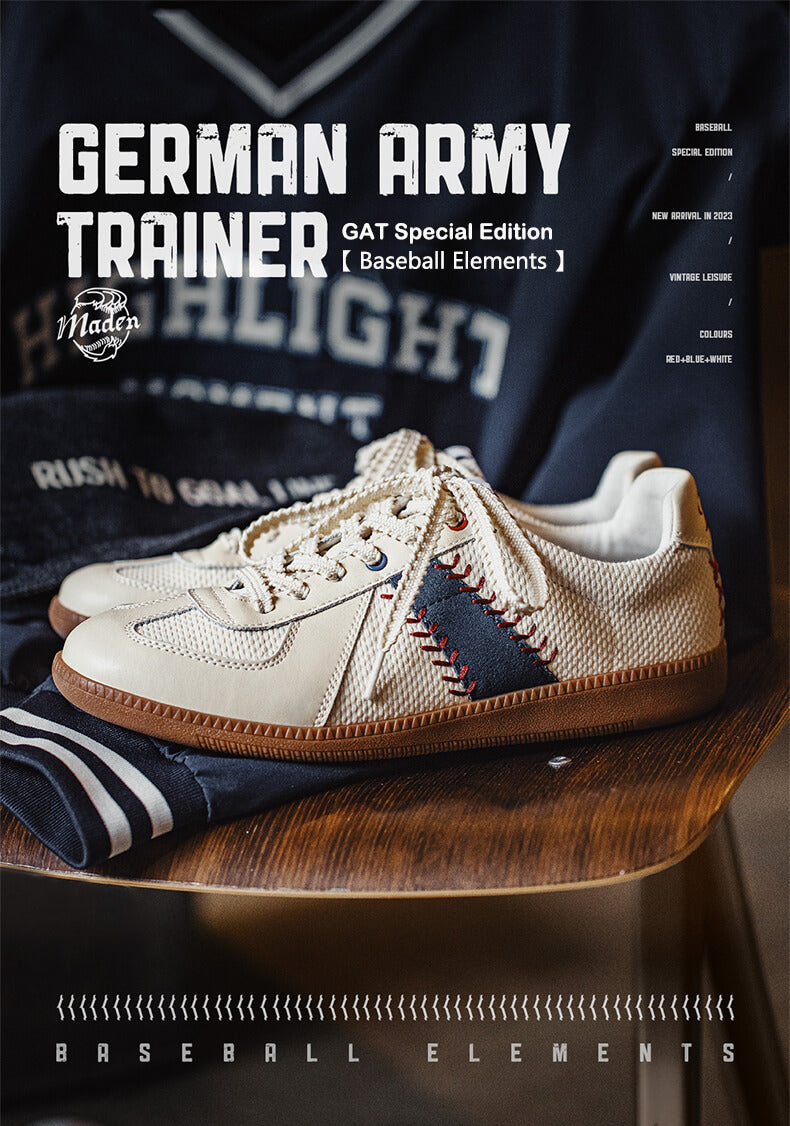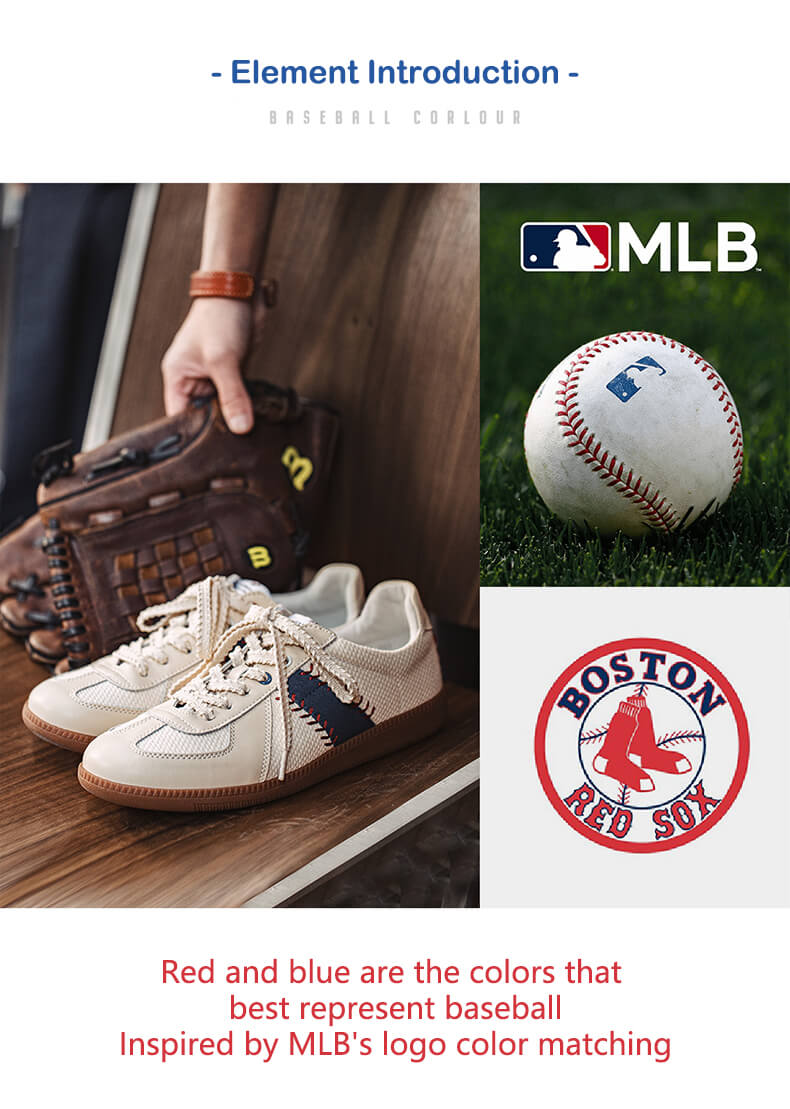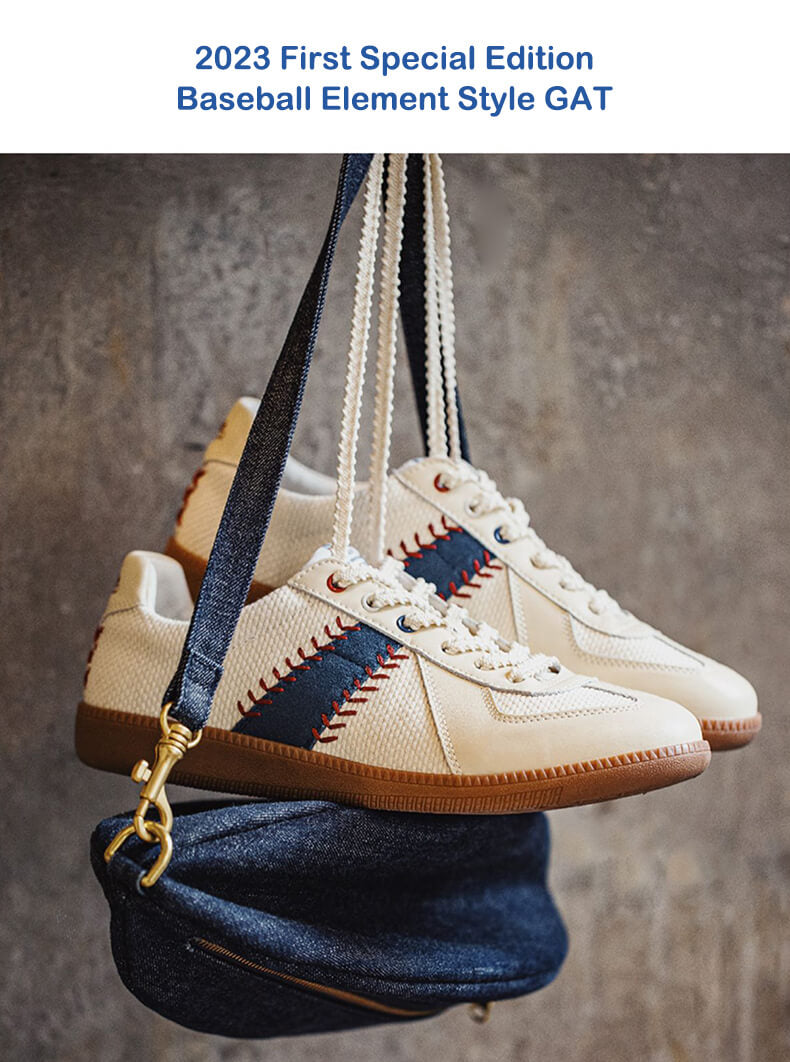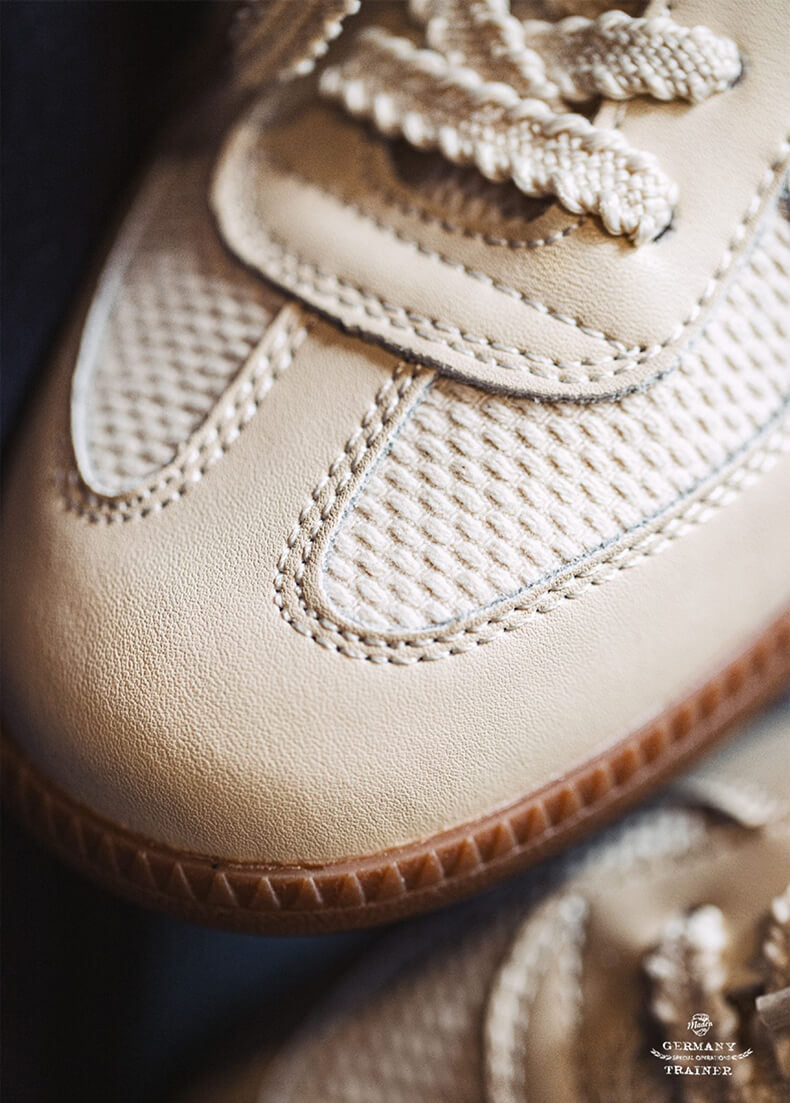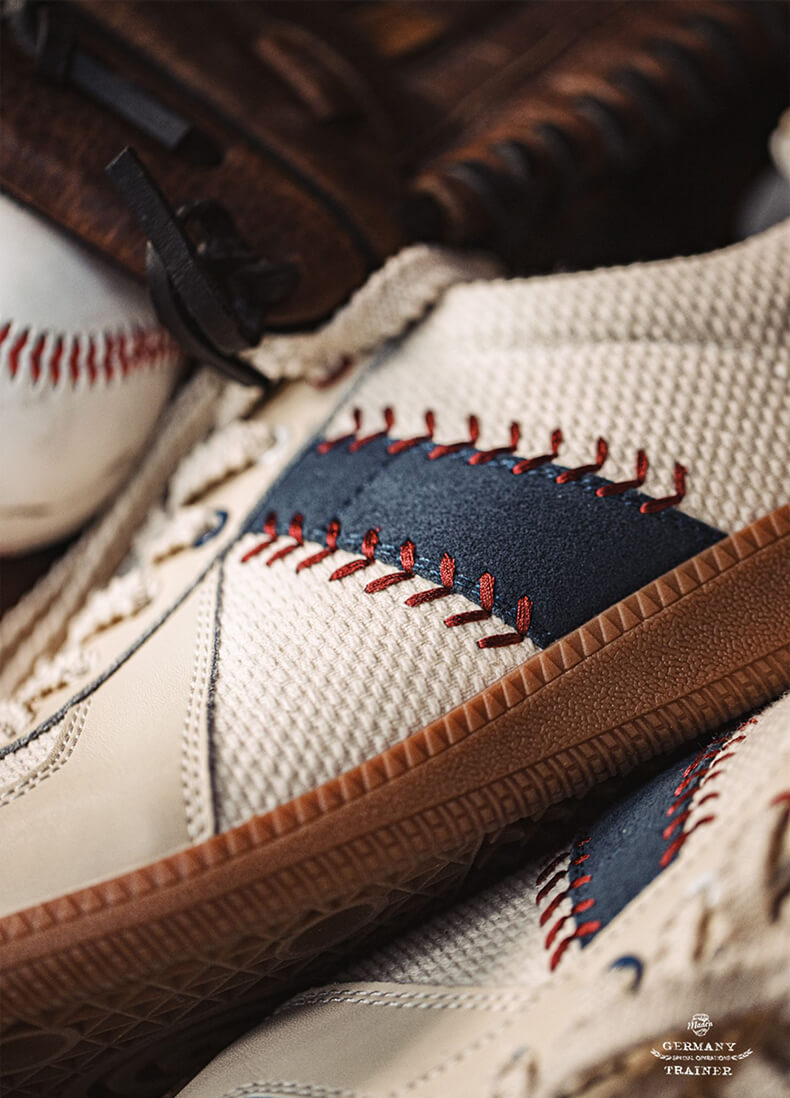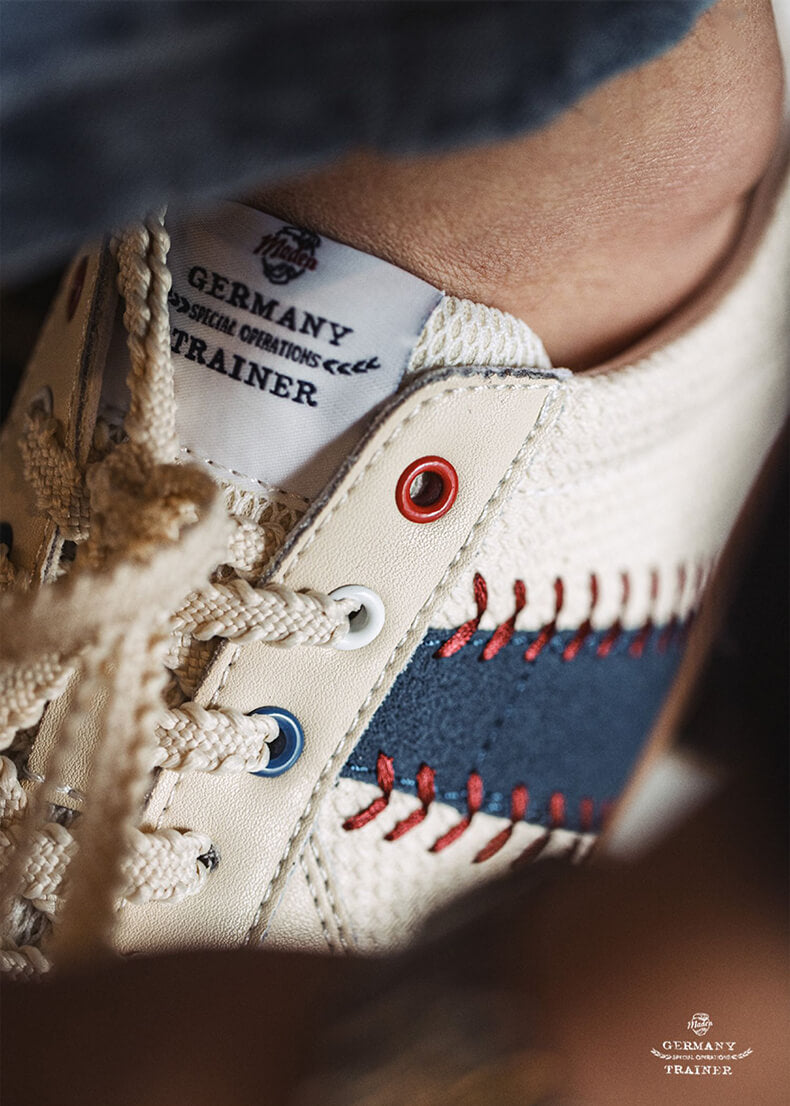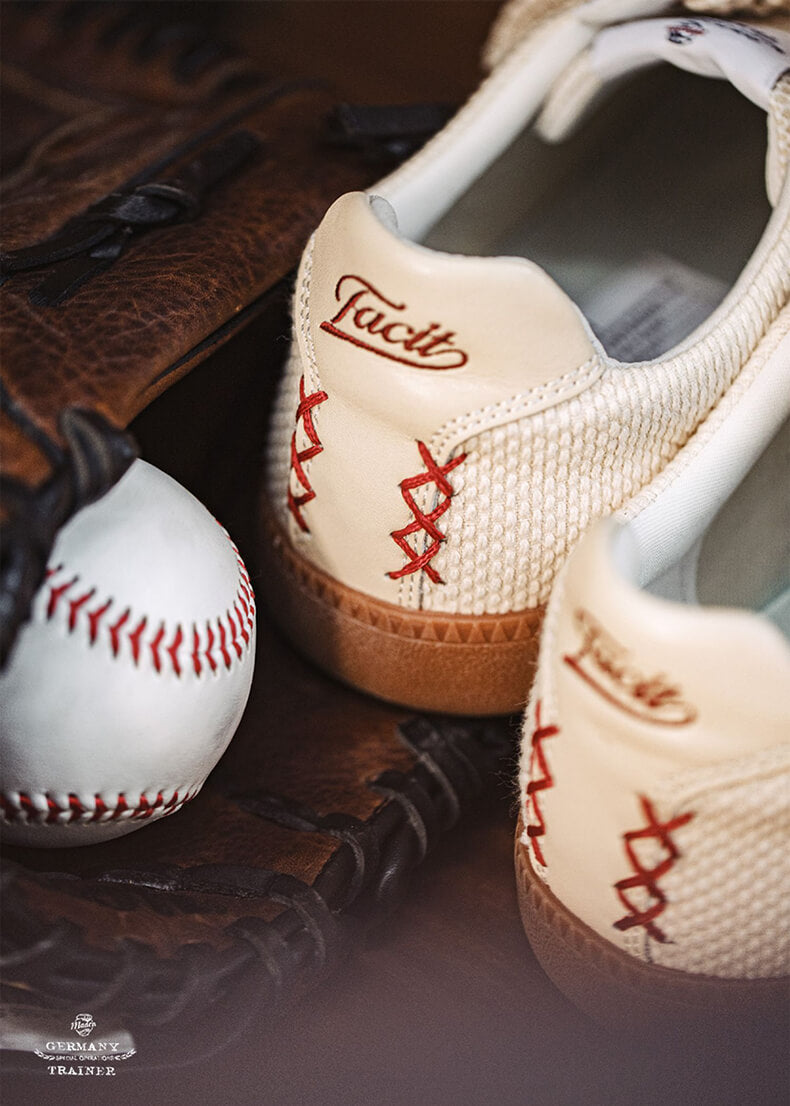 Most countries are free shipping. Except South America. We have warehouses in North America and Europe, and generally deliver goods from the nearest warehouse. We will send the products in about three days.
Most of the products in the world will be received in 7-12 days. Some cities will be a little late because of the delivery company, but they will also be received in 20 days.
Delay Compensation:
We will compensate customers with cash coupons for shipping delays in transportation due to unexpected circumstances.

From the date of placing order, if the product are not in delivered state in tracking website within 14 working days (excluding weekends), we will provide a delay compensation of 20$ .You can use it unconditionally for your next purchase.
We want you to be 100% satisfied with your purchase. Items can be returned or exchanged within 30 days of delivery.Do not tear off the tag.
For more return details, please refer to the Return Policy
Tag @theunclehector in your Instagram photos for a chance to be featured here.Find more inspiration on our Instagram:theunclehector.
Post your UncleHector Shoes on Ins
Five Stars
Absolutely love these shoes, they came super fast and were exactly the right size!
Very comfortable retro stylish shoes ??
Look good, fit great. Pretty comfortable shoe for the price.
Bella scarpa!
Un'ottima scarpa mi ha totalmente convinto!
The style is relatively new
The style is relatively new. It is very good to make innovations based on the original GAT shoes. I can continue to make more innovative shoes in the future. I prefer this kind of shoes with a good version, which is more breathable than the original ones.
Versatile and durable
The new style of Dexun is innovative and satisfying! Versatile and durable
Blog posts
Step Up Your Style Game: Embracing the Fashionable Trend of Retro Sneakers and Vintage Boots