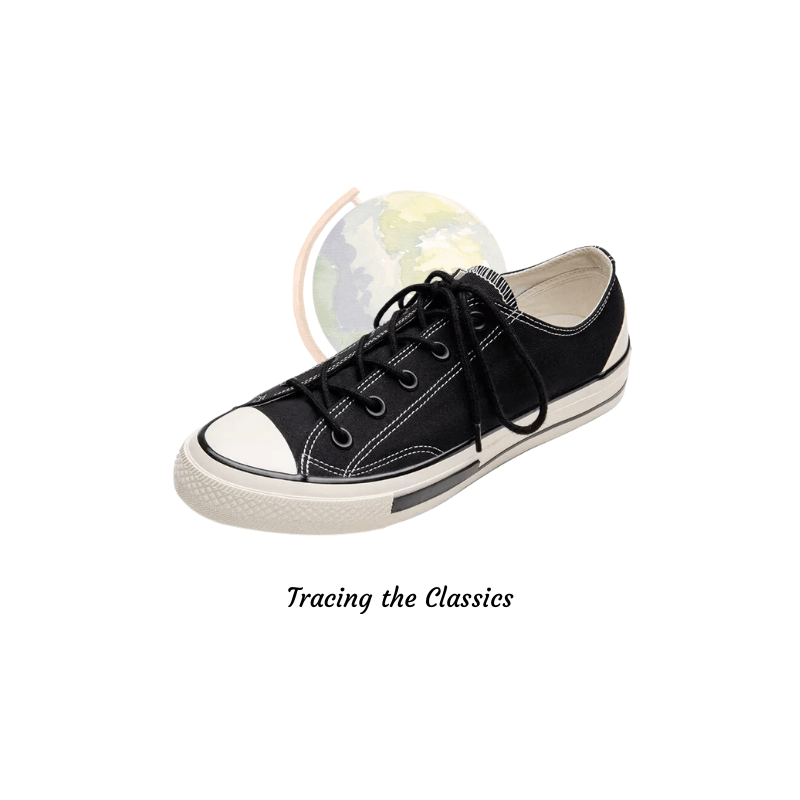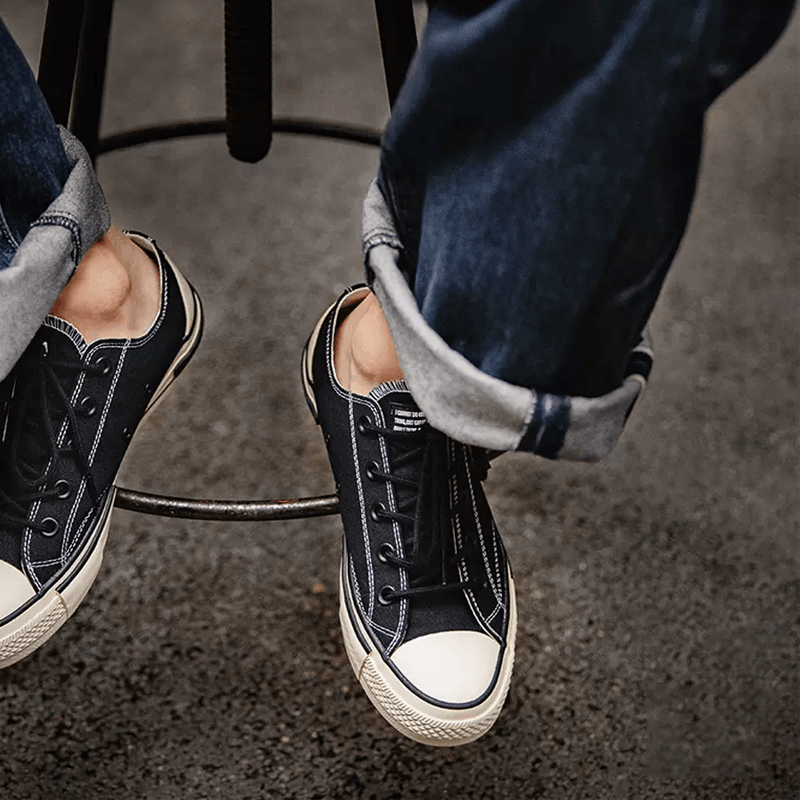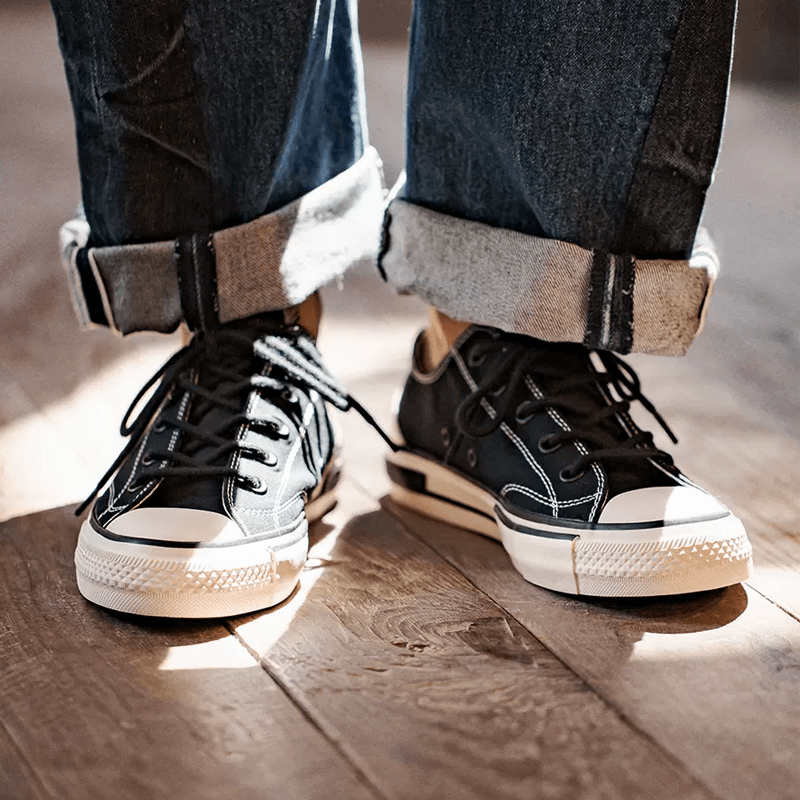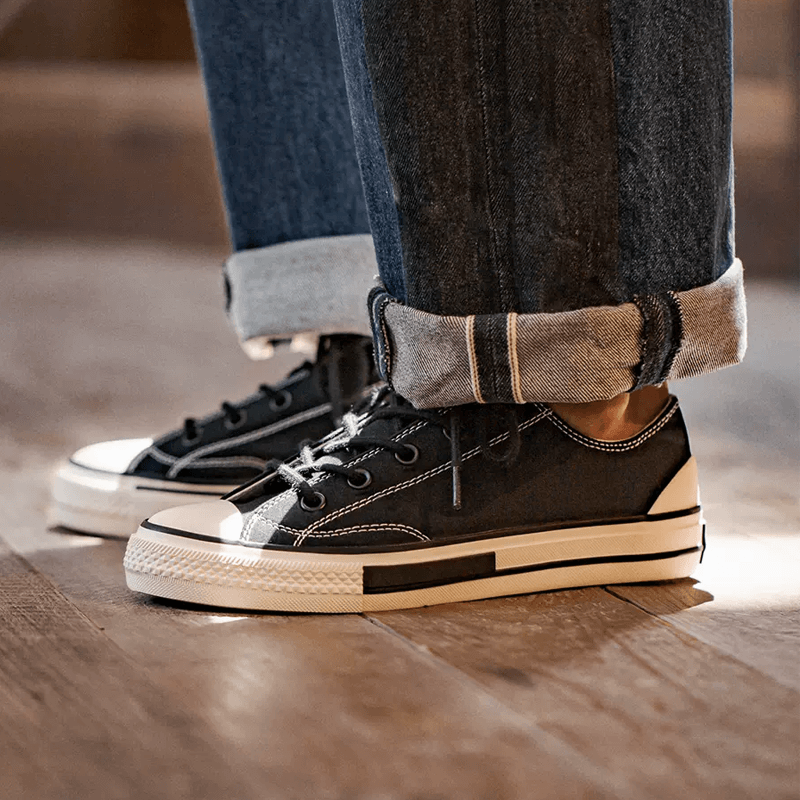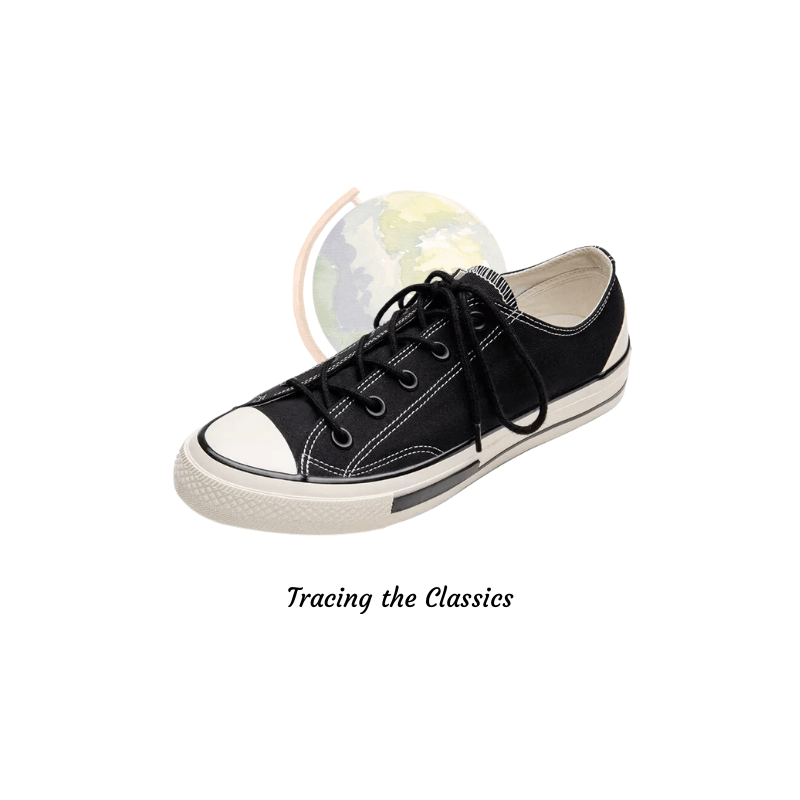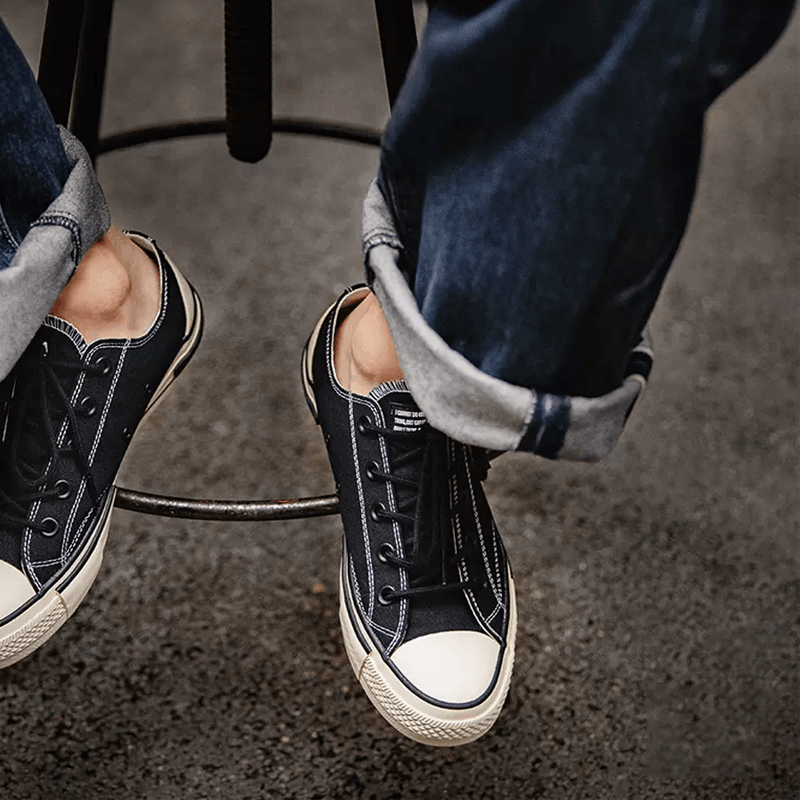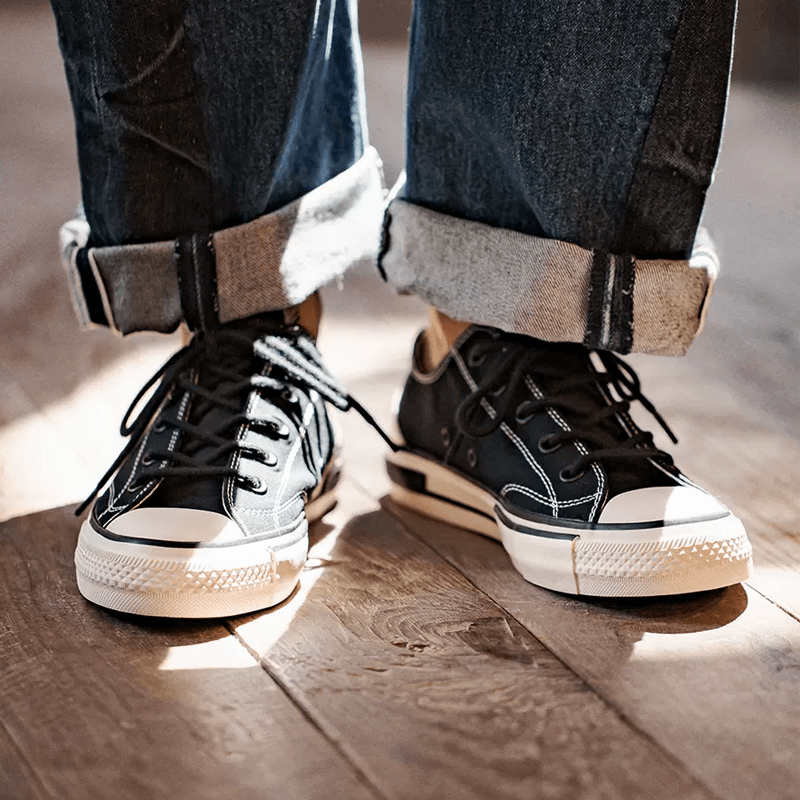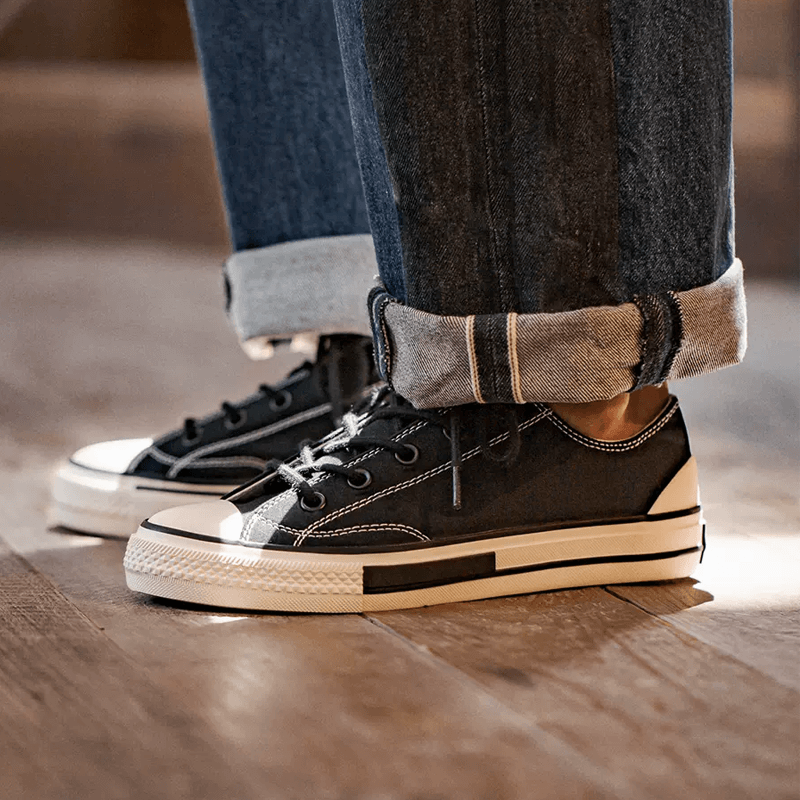 Classic Black & White Low Top Canvas Sneakers
Translation missing: en.products.product.price.regular_price
$140.00
Translation missing: en.products.product.price.sale_price
$140.00
Translation missing: en.products.product.price.regular_price
$160.00
Translation missing: en.products.product.price.unit_price
Tax included.
# NOTE: Order Confirmation Reply #
After you complete the order, you will receive an order confirmation email, please reply in time, we will process the order faster and better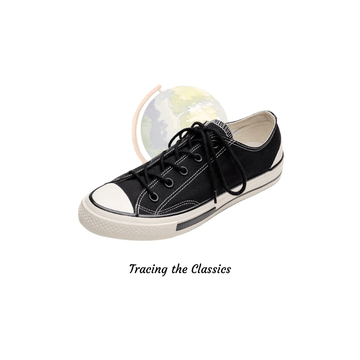 Classic Black & White Low Top Canvas Sneakers
Product description
Shipping & Return
Basic description:
Step into the classic style of the 70s with our retro-inspired canvas shoes. With a timeless black and white color scheme, simple lines, thickened soles, and a lace-up design, these shoes are the perfect choice for those who appreciate vintage aesthetics. Embrace the nostalgia and versatility of these canvas shoes that are sure to capture attention wherever you go.
Key Features:
Unleash Your Retro Style
Embrace the timeless allure of the 70s with our retro-inspired canvas shoes. Drawing on classic design elements, these shoes offer a nostalgic aesthetic that effortlessly combines with modern trends. The black and white color scheme adds a touch of sophistication and versatility to your wardrobe, allowing you to create stylish ensembles for any occasion.
Craftsmanship that Endures
Our canvas shoes are meticulously crafted with attention to detail. We use premium 9 oz canvas, renowned for its durability and strength, ensuring that your shoes will withstand the test of time. The canvas undergoes a specialized mercerized burnishing treatment, resulting in a smooth and lustrous surface that showcases a distinct weave pattern. Every step you take exudes quality and refinement.
Comfort for Everyday Adventures
We understand the importance of comfort in footwear, and our canvas shoes deliver. The curved rubber heel provides a secure fit, hugging your feet with each stride. This ergonomic design promotes stability and reduces the risk of discomfort or fatigue. Whether you're exploring city streets or embarking on outdoor escapades, our shoes will keep you comfortable and supported throughout the day.
Inspiration at Every Step Our canvas shoes go beyond style and comfort—they inspire you to chase your dreams. Each pair features an inspirational slogan delicately printed on the tongue label. With every glance, you'll be reminded of your inner strength and motivation. Step out with confidence, knowing that your footwear is more than just a fashion statement—it's a constant source of empowerment.
Unwavering Durability
Equipped with a fold-resistant rubber outsole, our canvas shoes are built to withstand the demands of your active lifestyle. The sturdy rubber offers reliable traction, ensuring stability on various terrains. From urban landscapes to rugged trails, you can trust that our shoes will support you every step of the way. Invest in footwear that combines style and resilience, and embark on new adventures with confidence.
Versatility with a Vintage Twist
Our retro canvas shoes seamlessly blend classic design with contemporary versatility. Pair them with your favorite jeans for a casual and timeless look, or dress them up with chinos for a more refined ensemble. The neutral color scheme makes these shoes adaptable to any outfit, allowing you to effortlessly express your personal style.
Experience the perfect blend of timeless style and functionality with our retro canvas shoes. The classic black and white color palette ensures versatility, allowing you to effortlessly pair them with a range of outfits. Embrace the vintage charm and express your unique personality with these stylish shoes.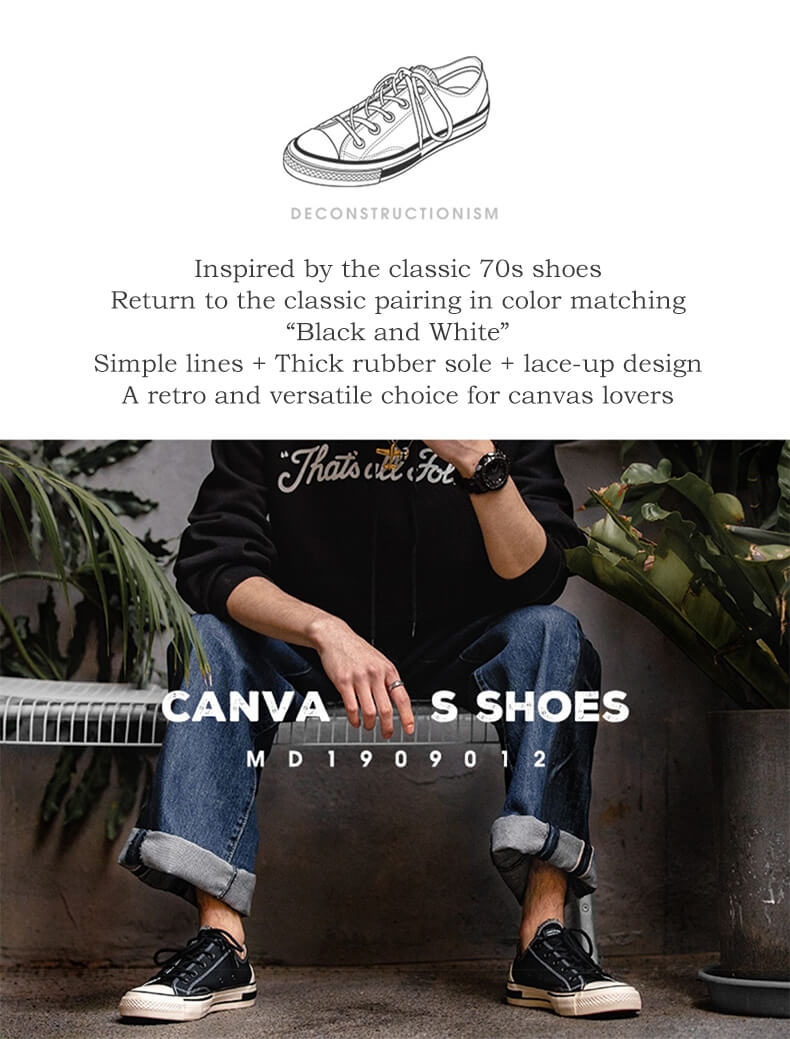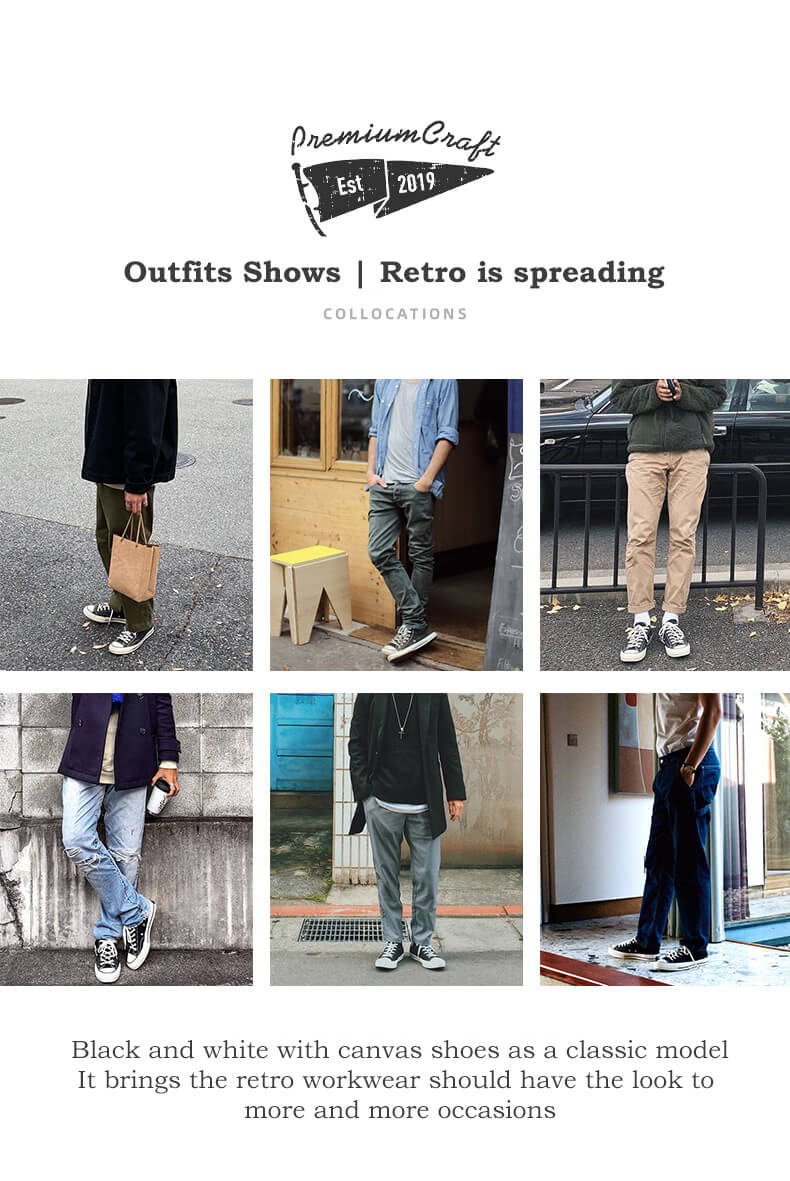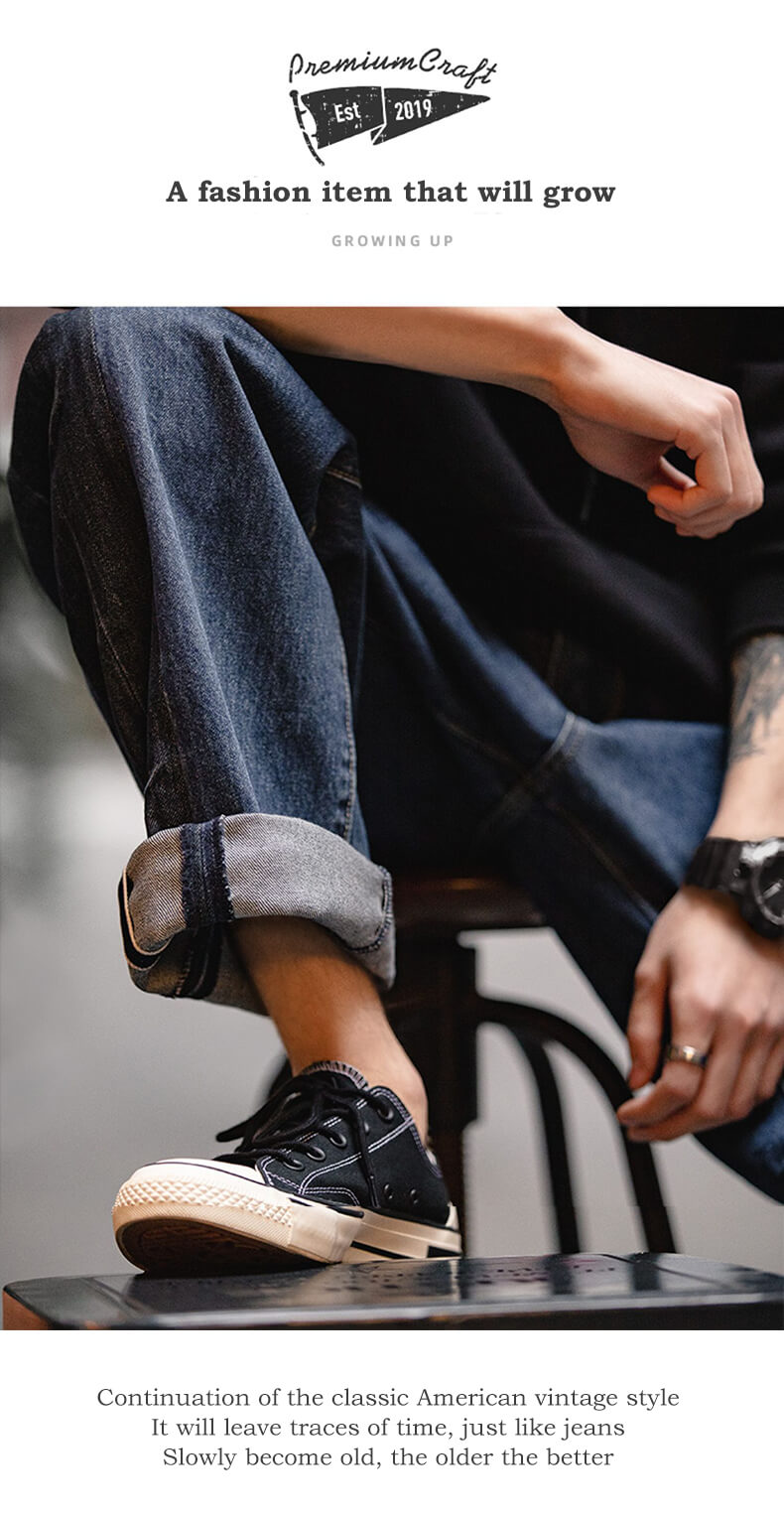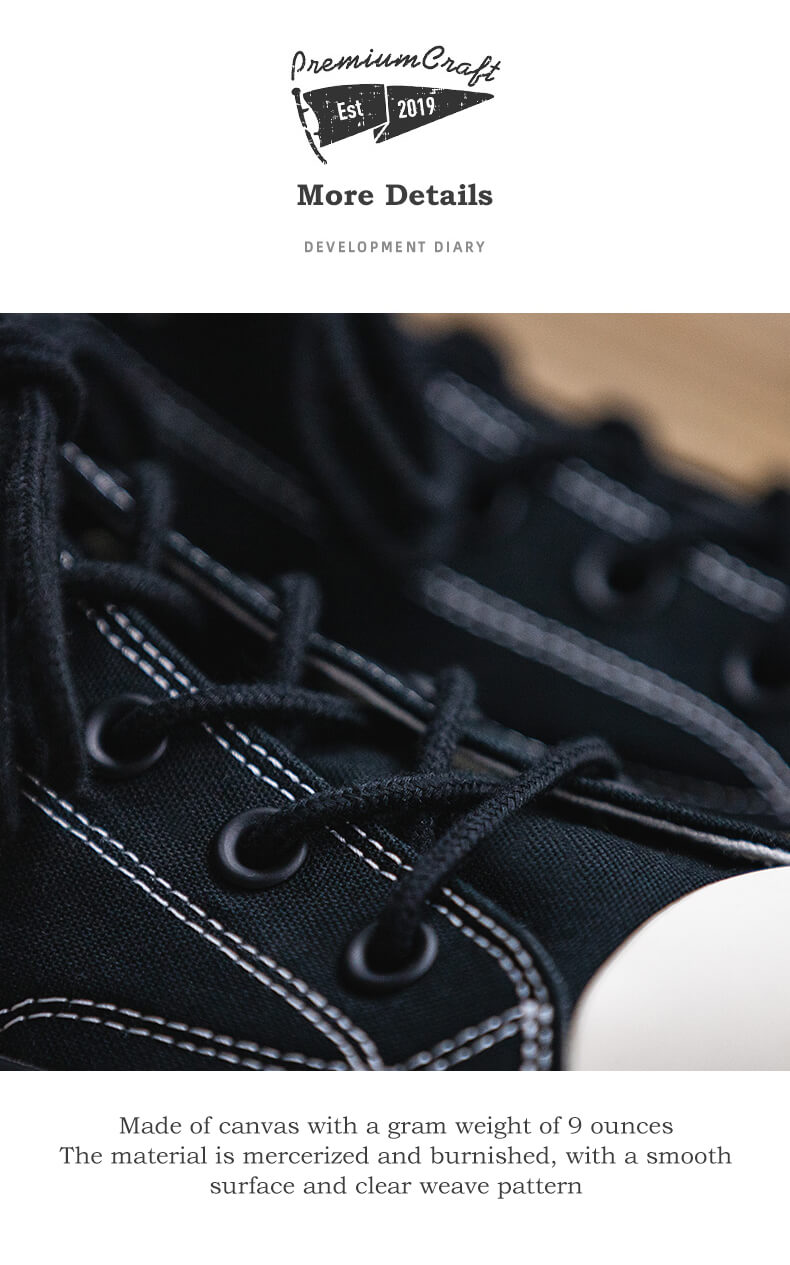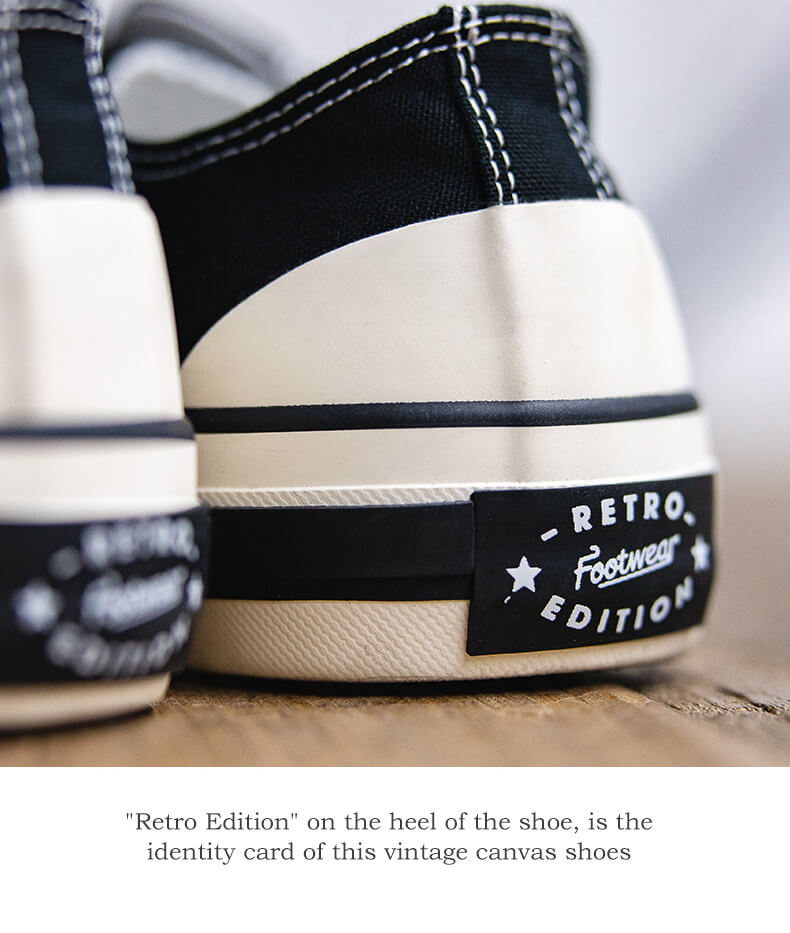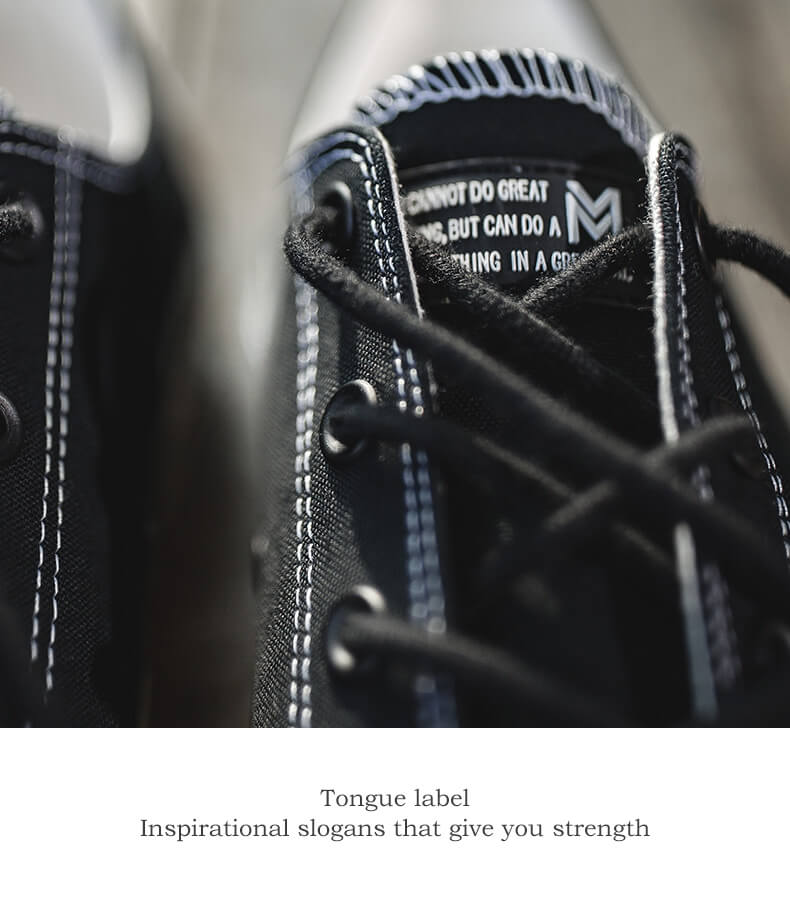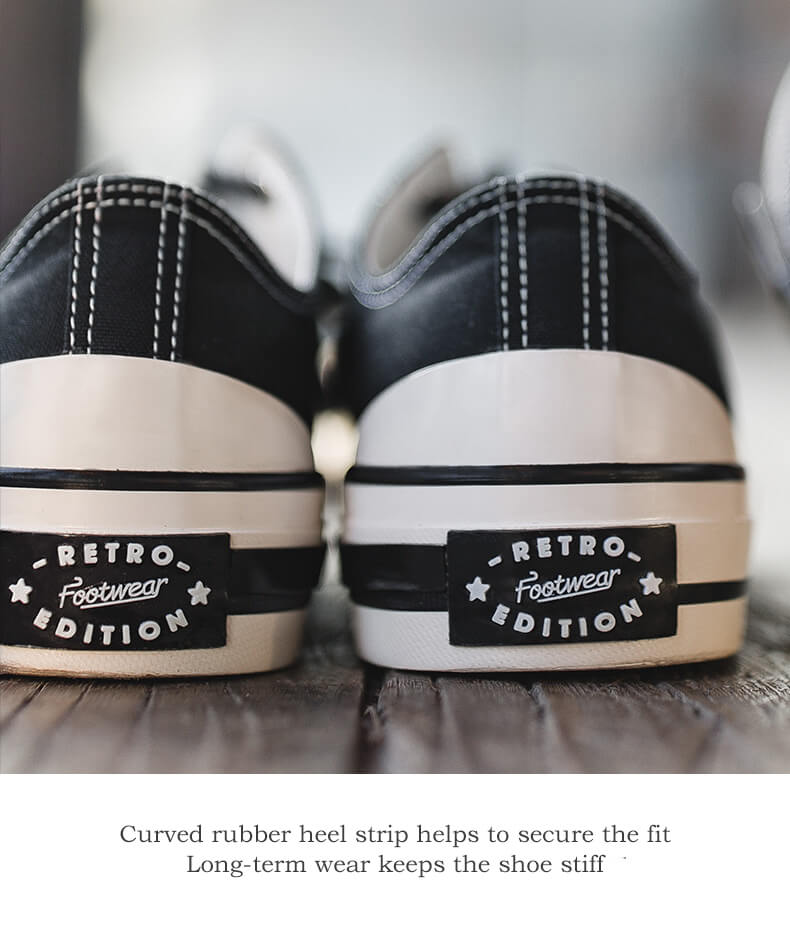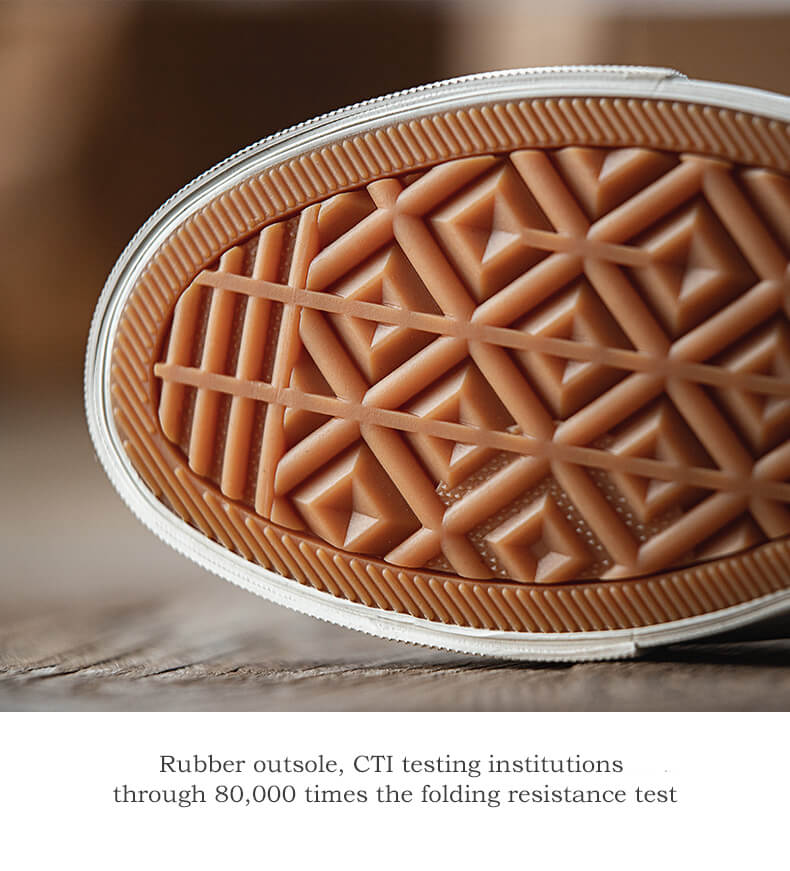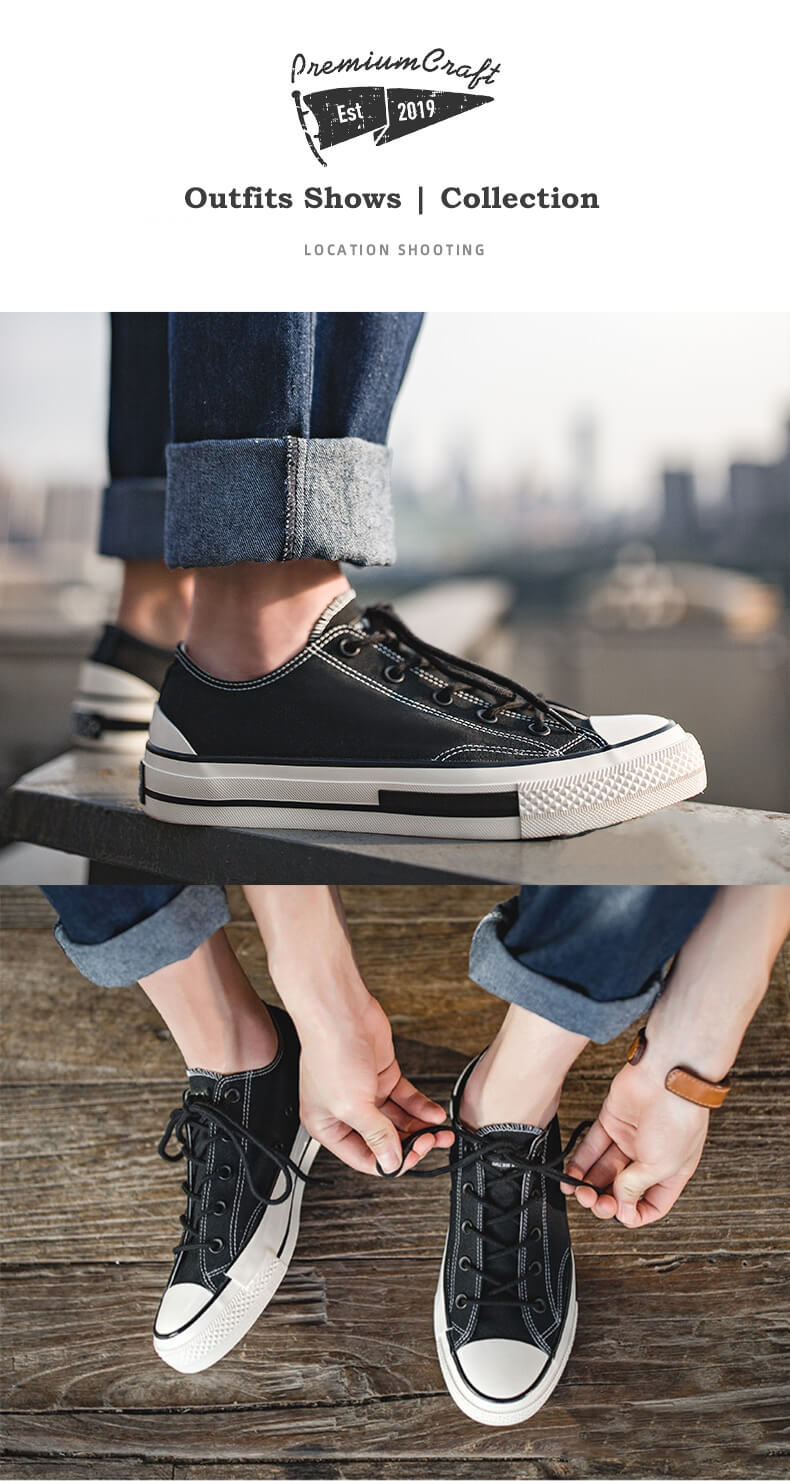 Most countries are free shipping. Except South America. We have warehouses in North America and Europe, and generally deliver goods from the nearest warehouse. We will send the products in about three days.
Most of the products in the world will be received in 7-12 days. Some cities will be a little late because of the delivery company, but they will also be received in 20 days.
Delay Compensation:
We will compensate customers with cash coupons for shipping delays in transportation due to unexpected circumstances.

From the date of placing order, if the product are not in delivered state in tracking website within 14 working days (excluding weekends), we will provide a delay compensation of 20$ .You can use it unconditionally for your next purchase.
We want you to be 100% satisfied with your purchase. Items can be returned or exchanged within 30 days of delivery.Do not tear off the tag.
For more return details, please refer to the Return Policy
Tag @theunclehector in your Instagram photos for a chance to be featured here.Find more inspiration on our Instagram:theunclehector.
Post your UncleHector Shoes on Ins
A Fashion Staple with a Vintage Vibe
I've always been drawn to vintage fashion, and these canvas shoes are a dream come true. The retro-inspired design is chic and adds a unique flair to my outfits
Comfortable All Day
Best canvas shoes I've ever owned! So comfy!
Fashionable and Functional
I can't get enough of these canvas shoes! They are the perfect mix of fashion and functionality. The craftsmanship is impeccable, and the attention to detail is impressive. The mercerized burnishing treatment gives the canvas a unique texture, elevating the overall look. What surprised me the most is how comfortable they are; the rubber heel provides great support, and the soft insole feels like walking on clouds. From casual outings to outdoor adventures, these shoes are a must-have in my wardrobe
Love the Slogan
The hidden inspiration is such a nice touch
Vintage Charm with Modern Comfort
If you're looking to add a touch of nostalgia to your wardrobe, these canvas shoes are the way to go. The black and white color combination gives them a classic look, while the retro design elements add charm and character
Blog posts
Step Up Your Style Game: Embracing the Fashionable Trend of Retro Sneakers and Vintage Boots