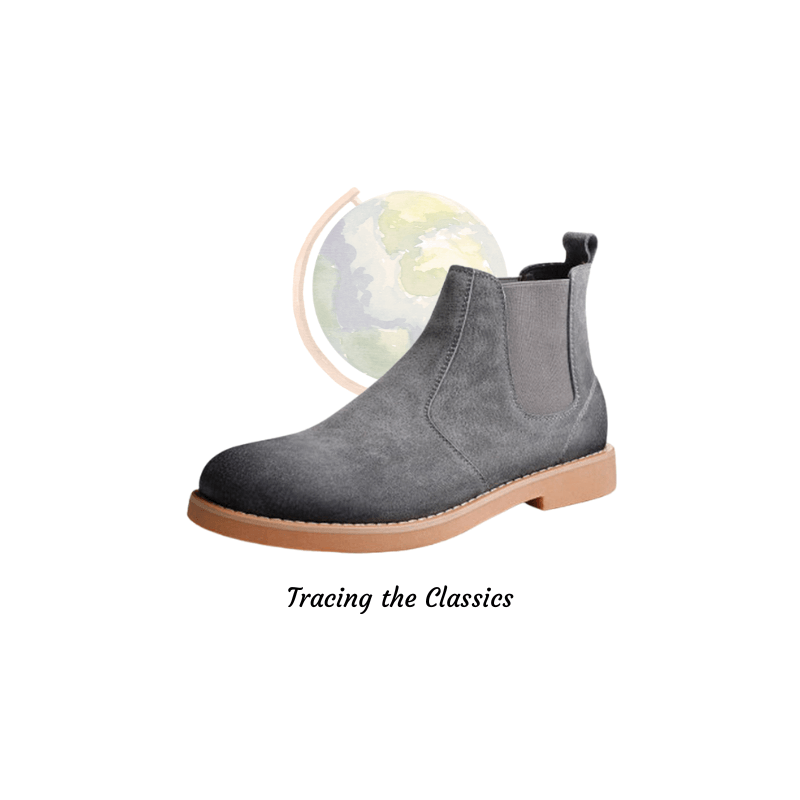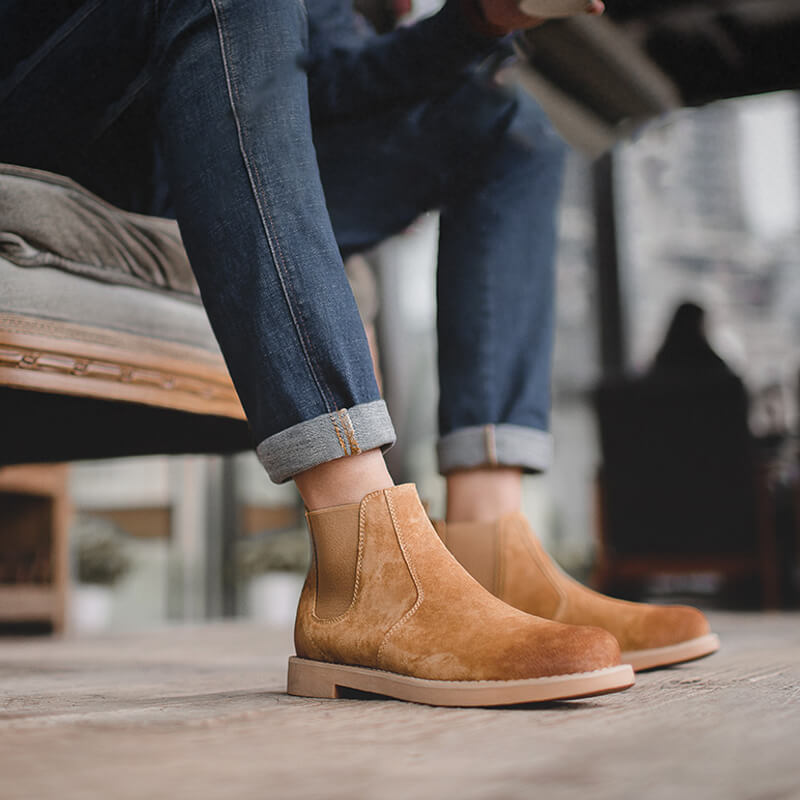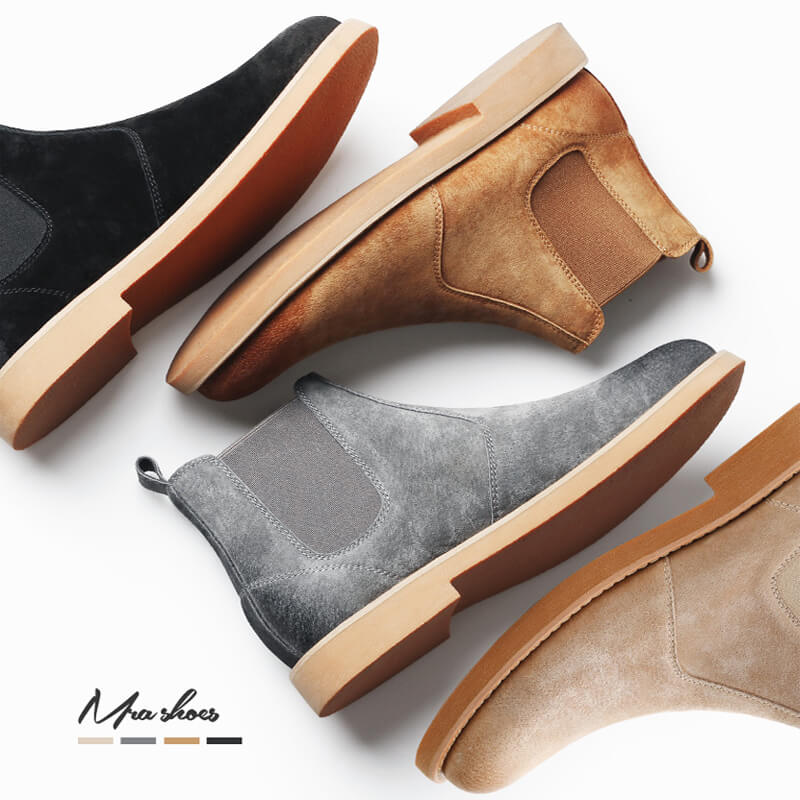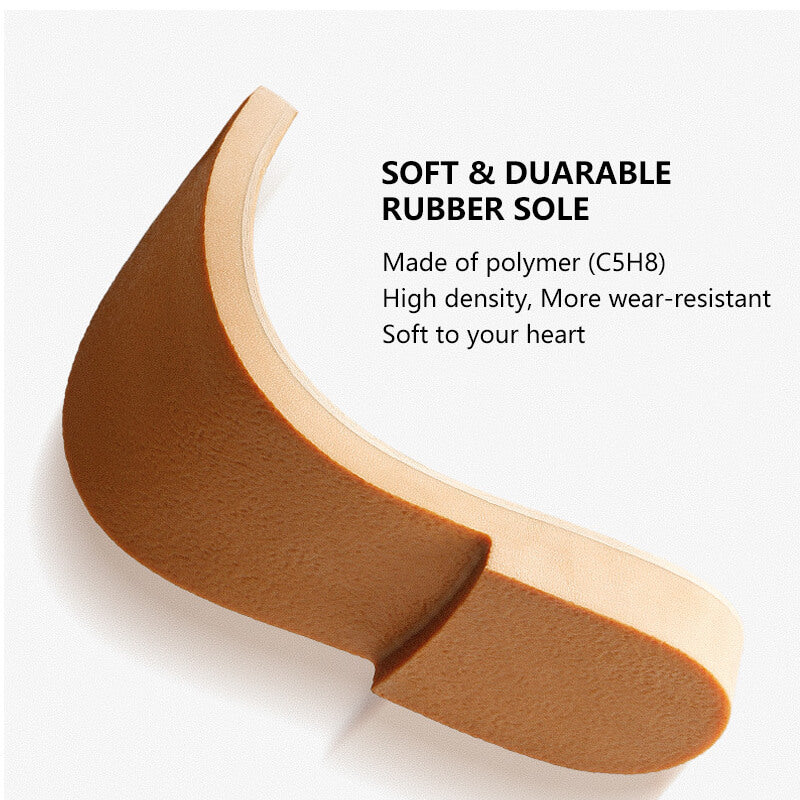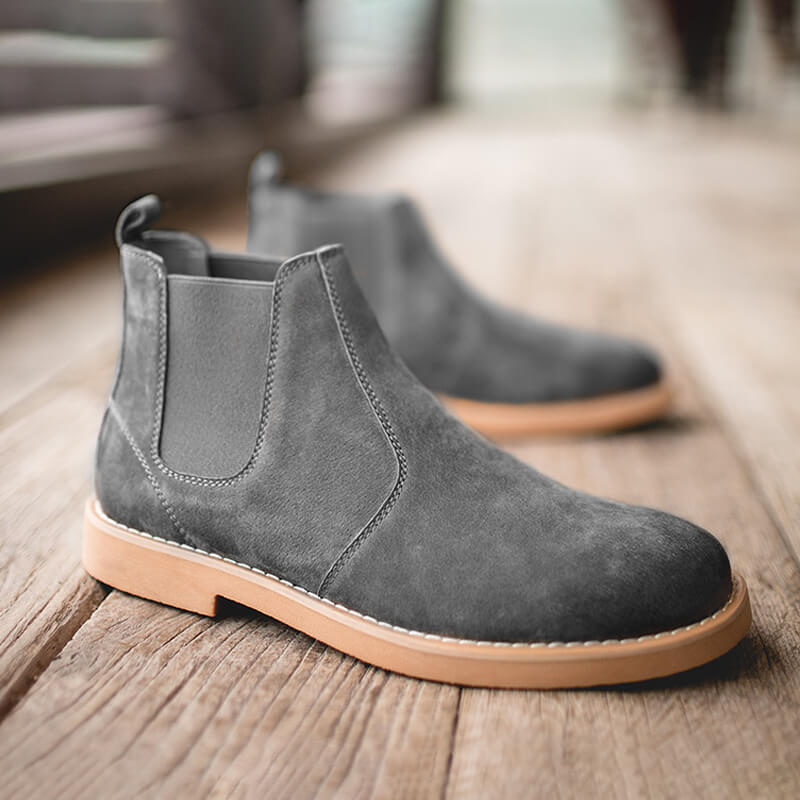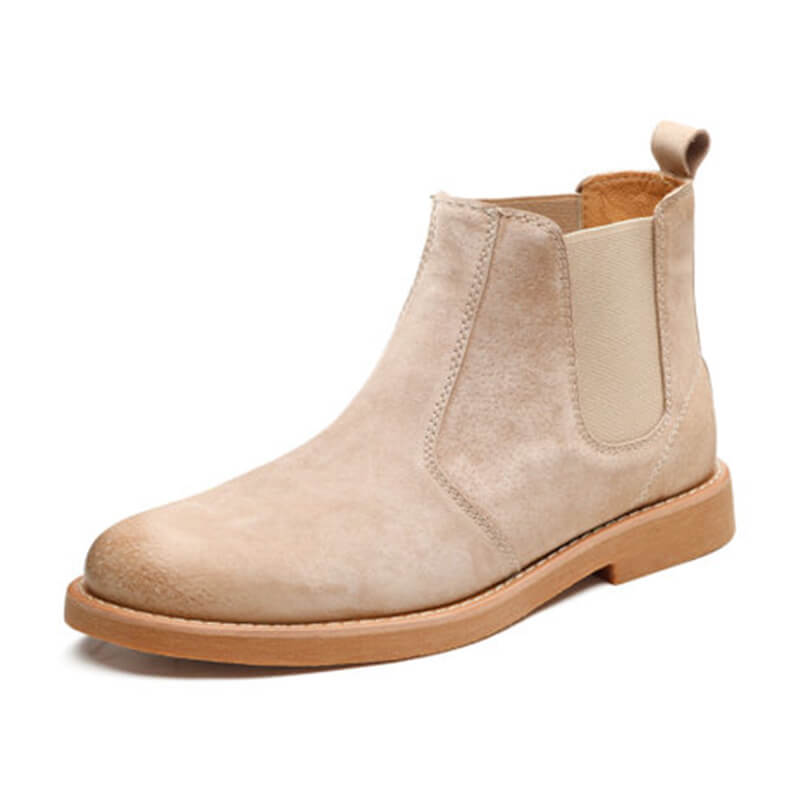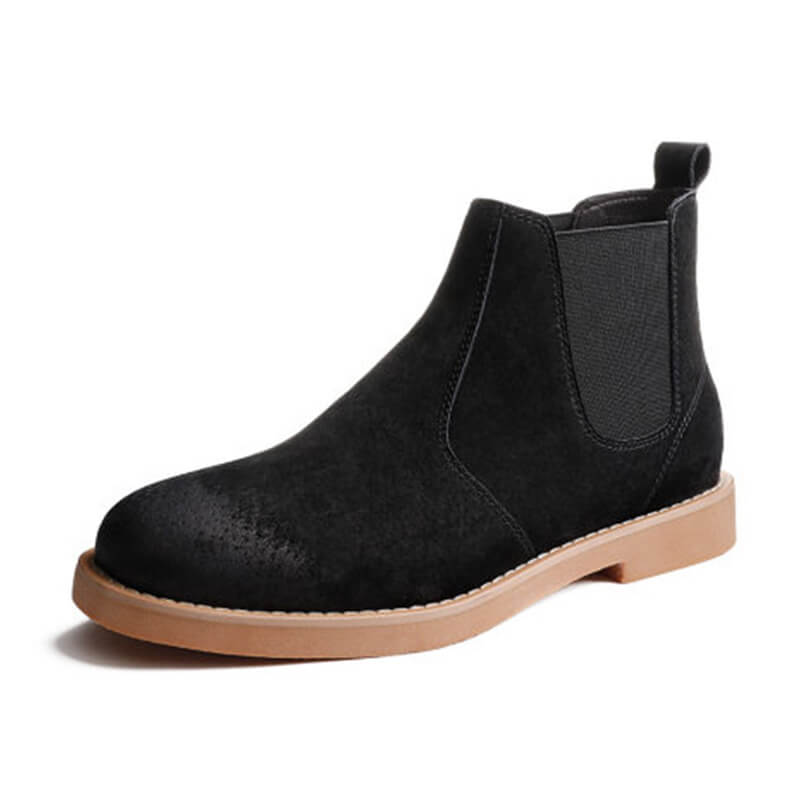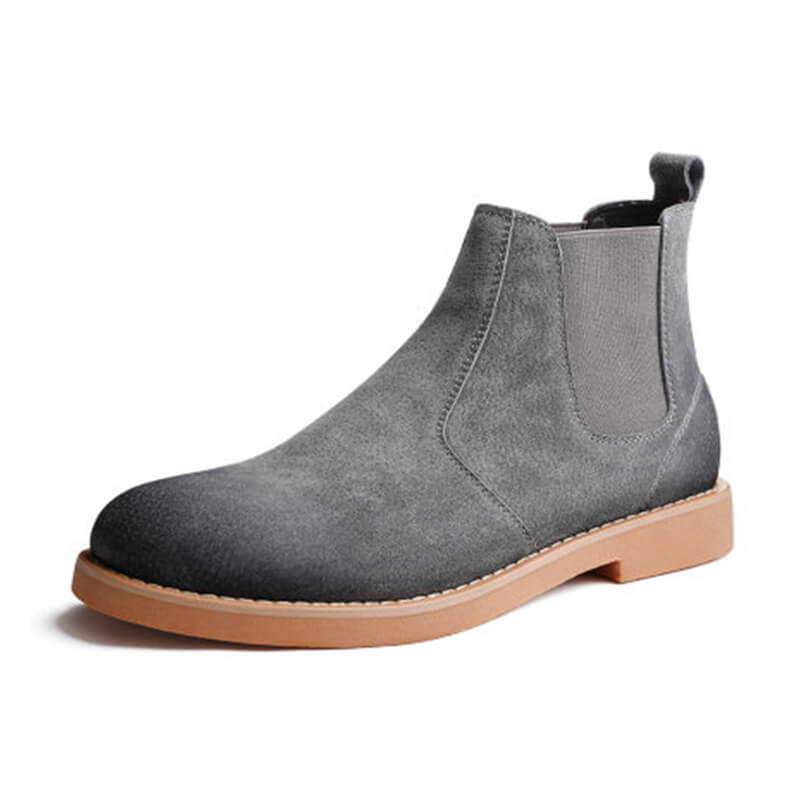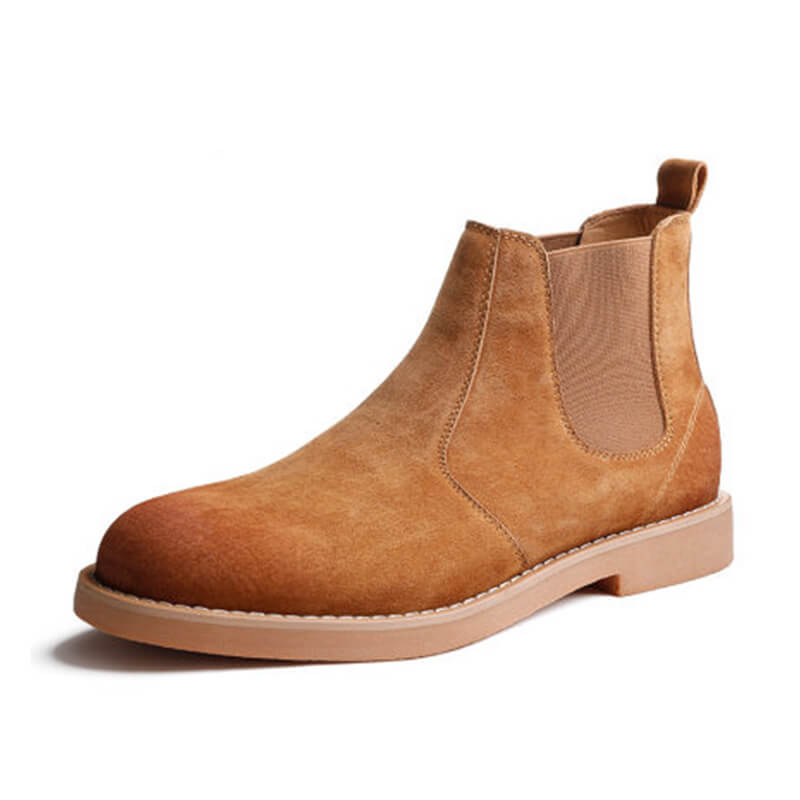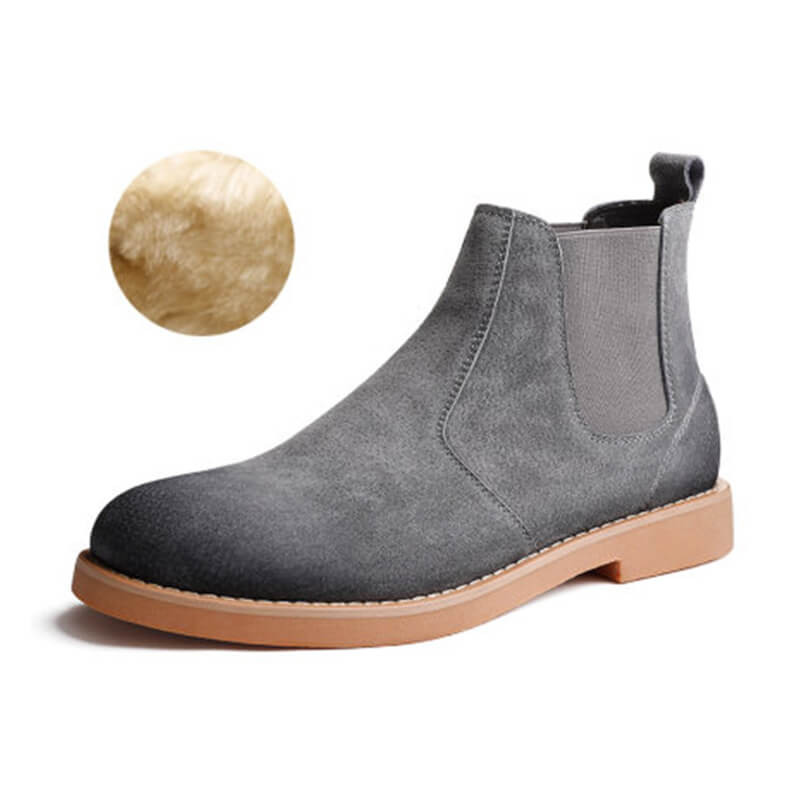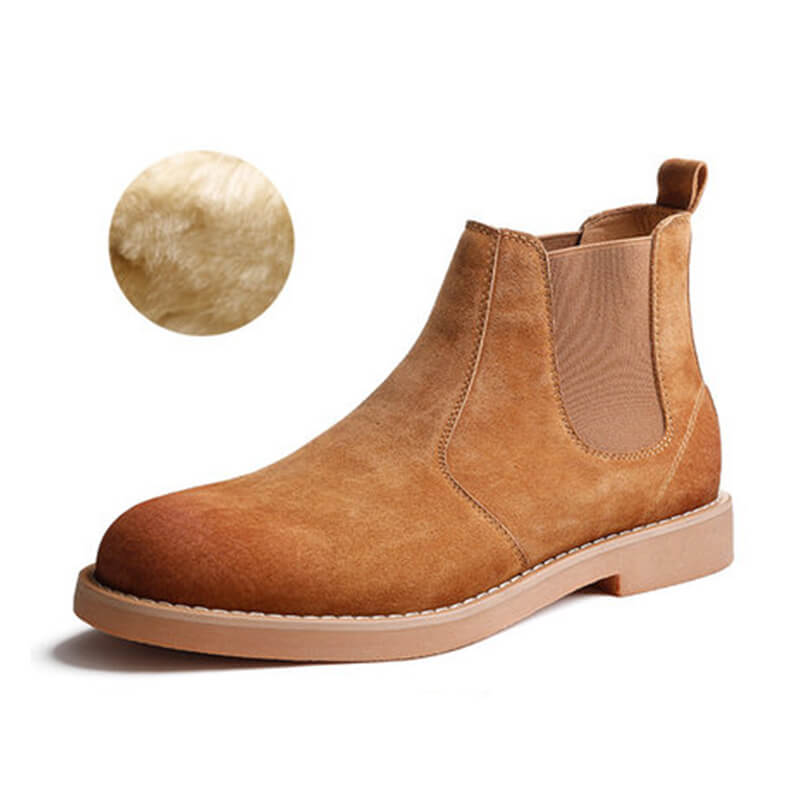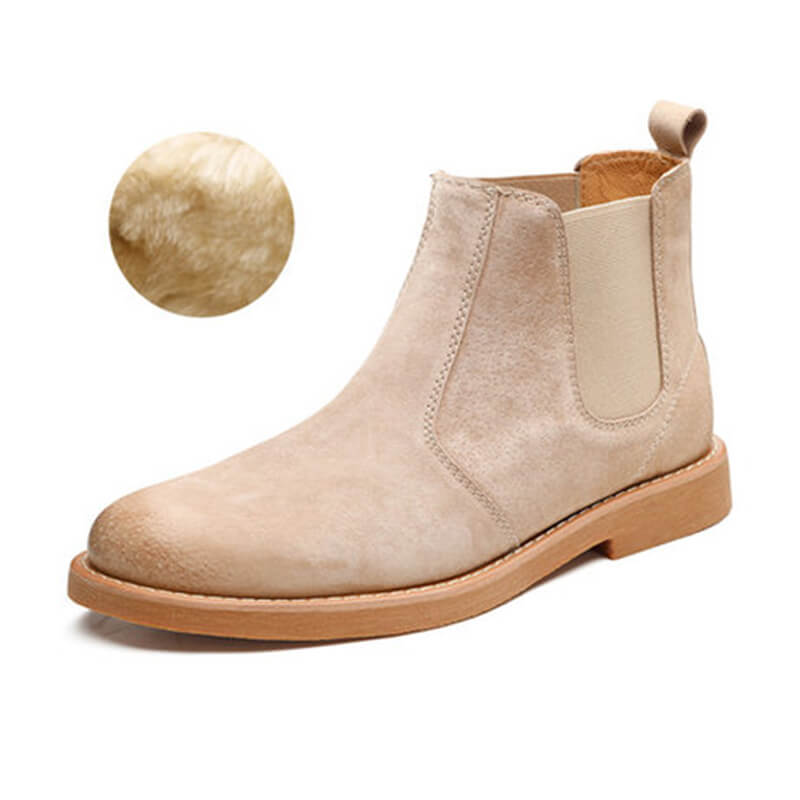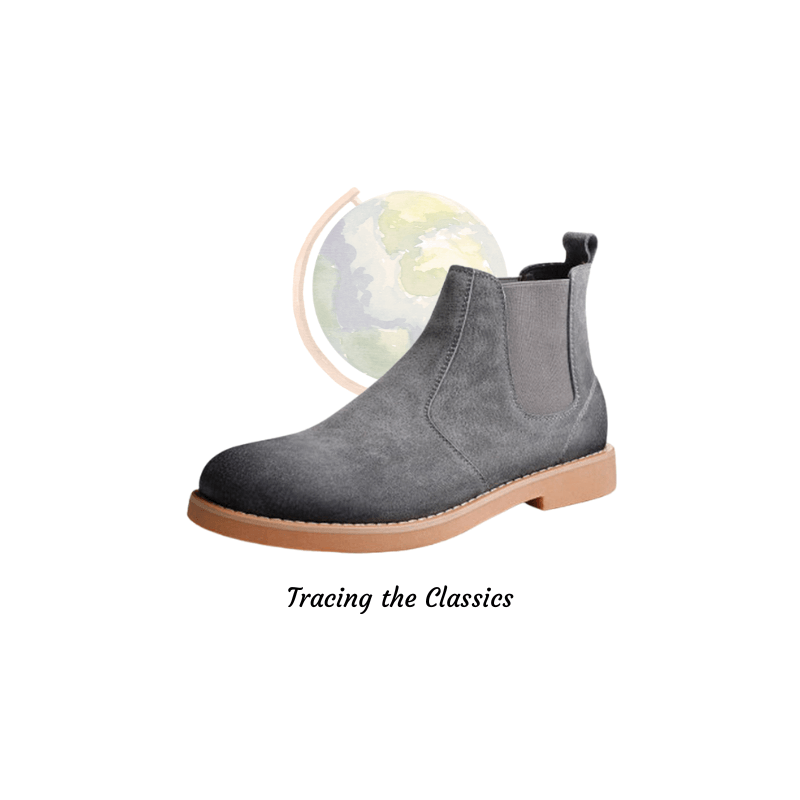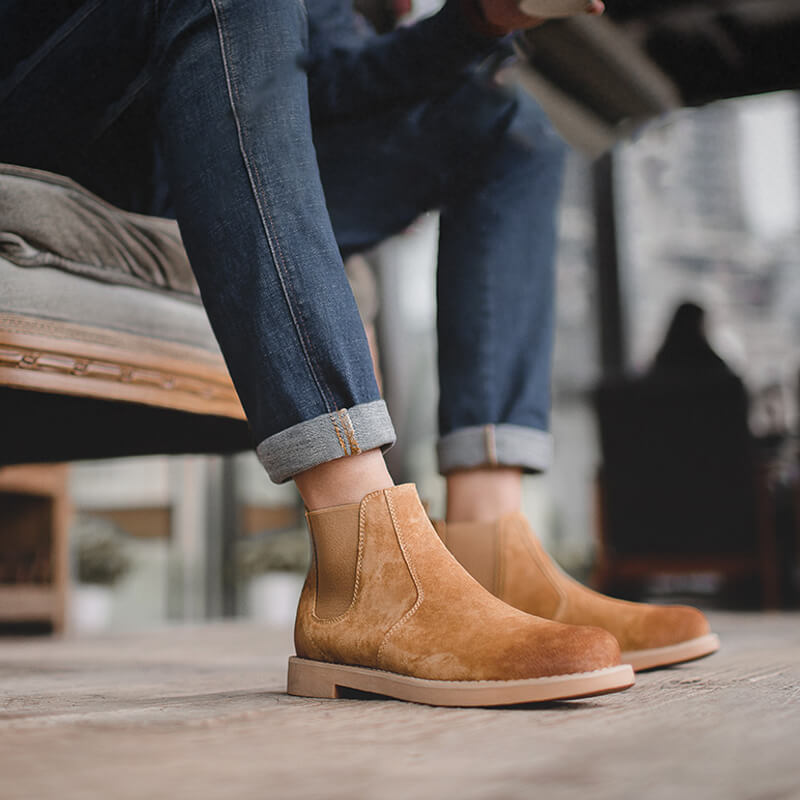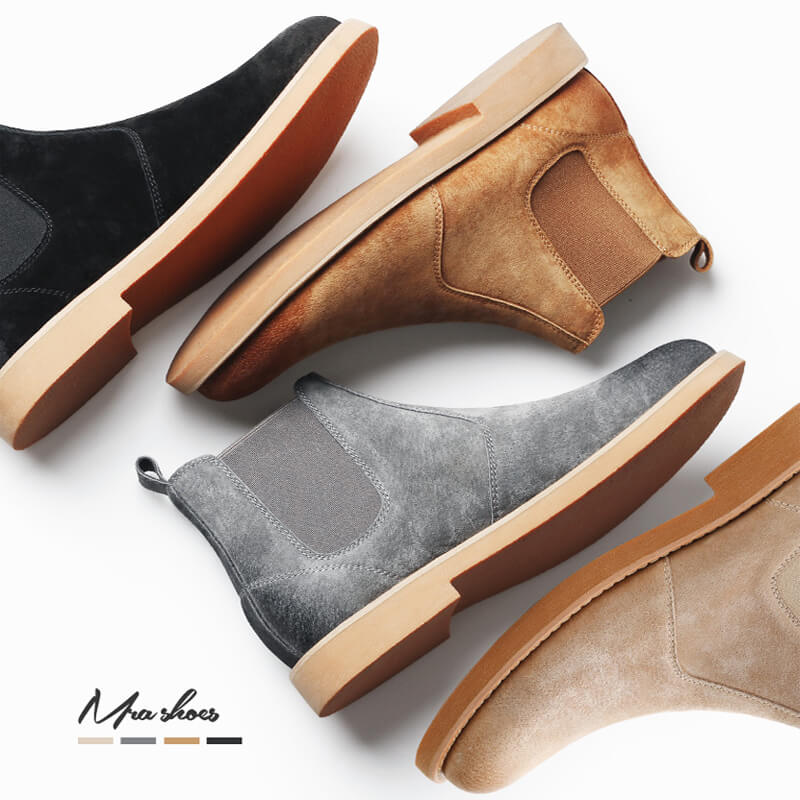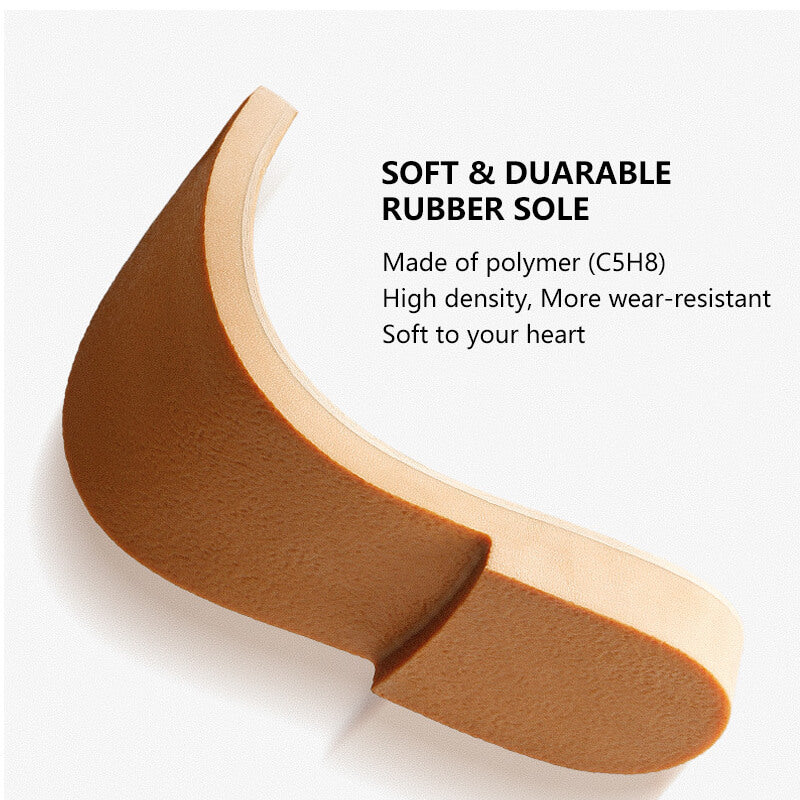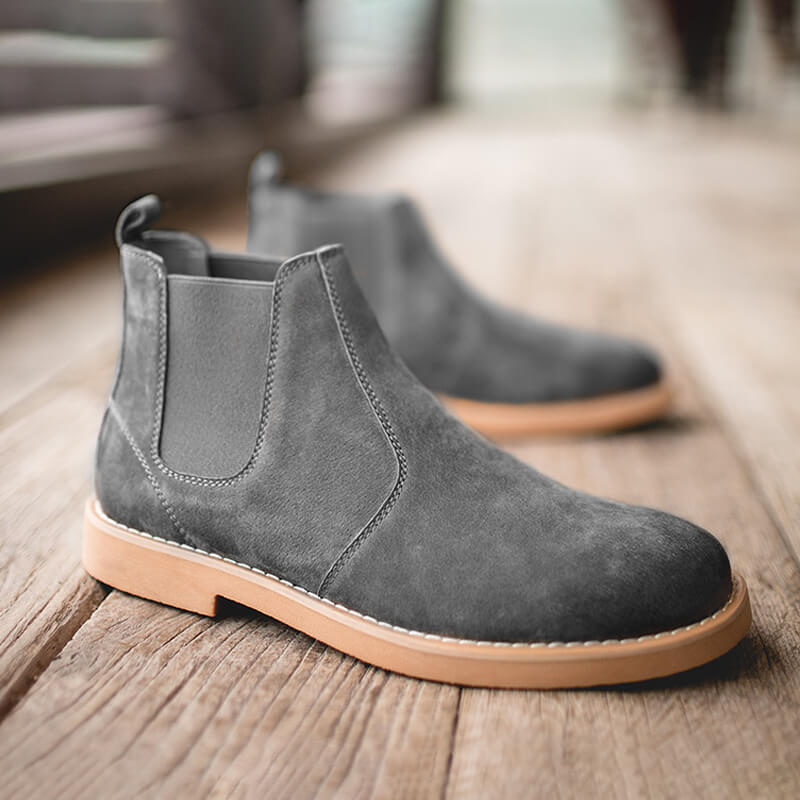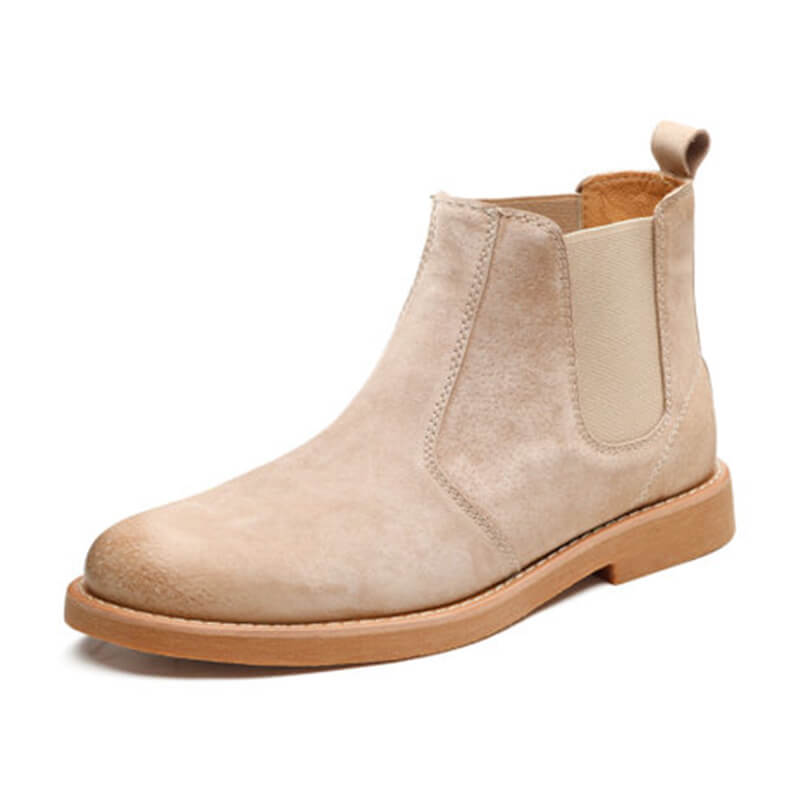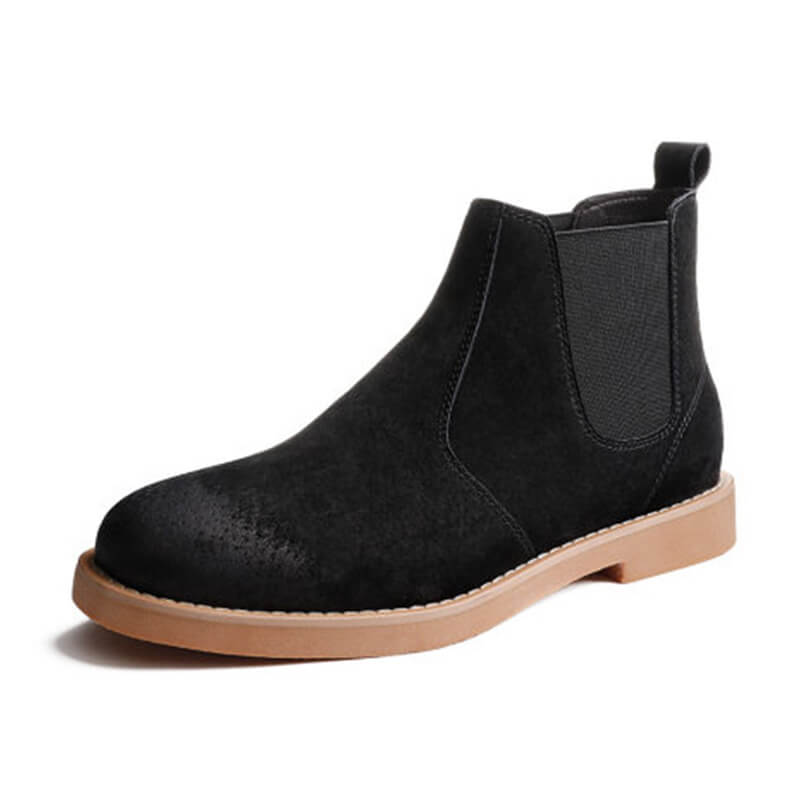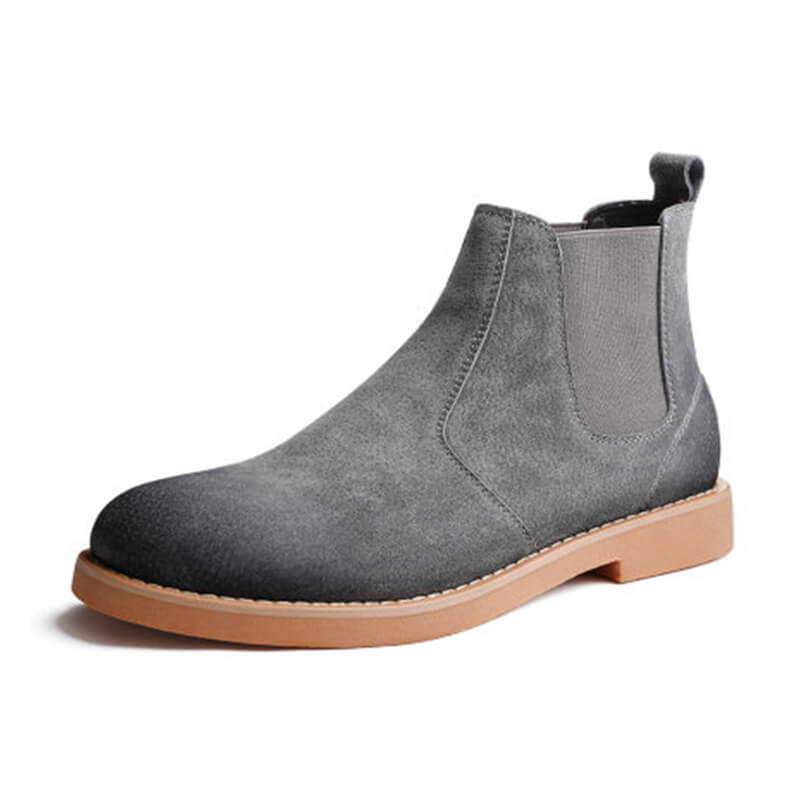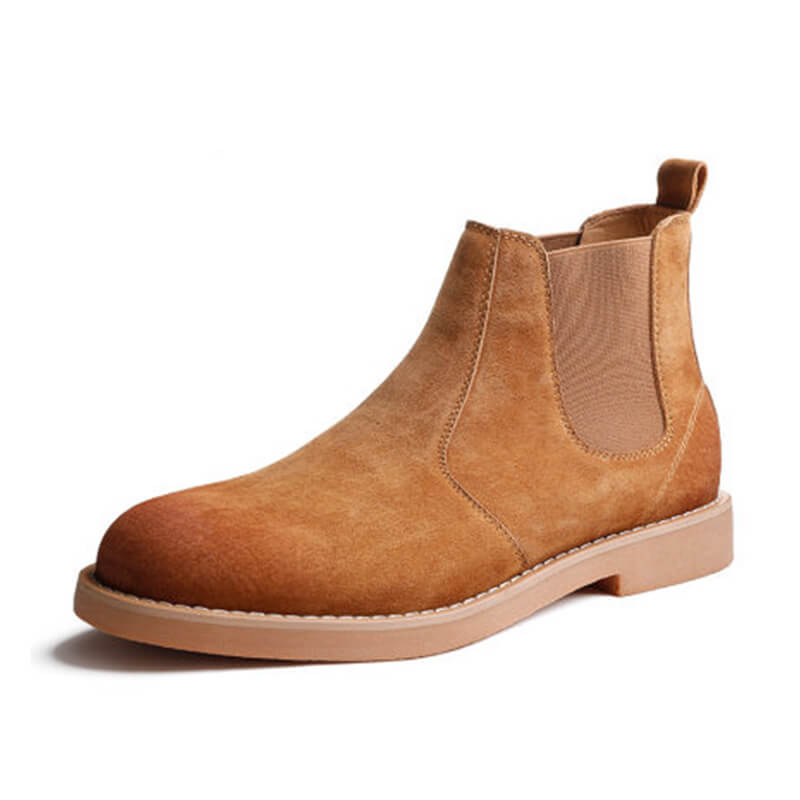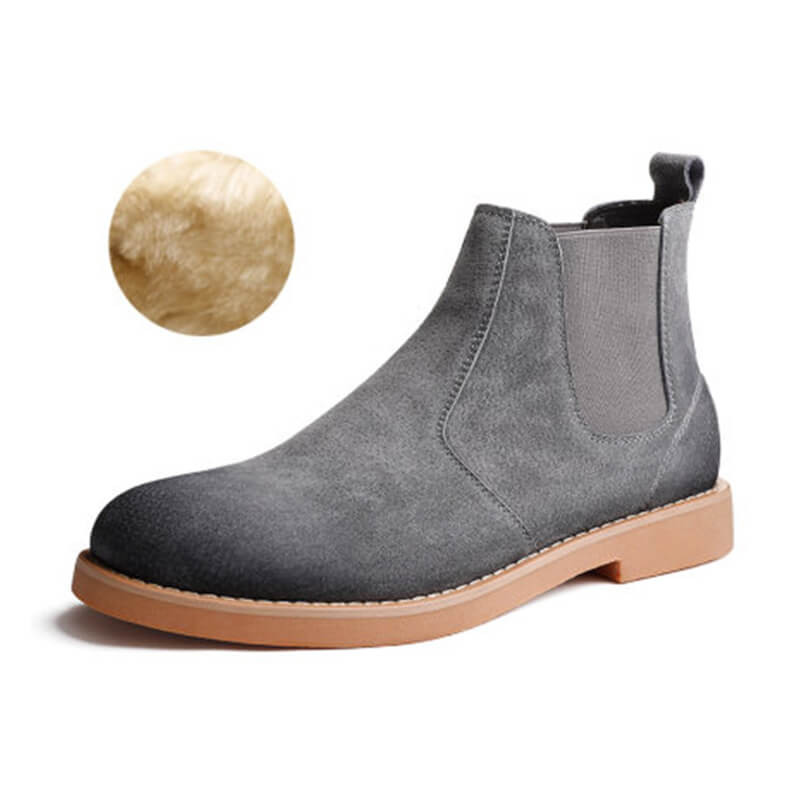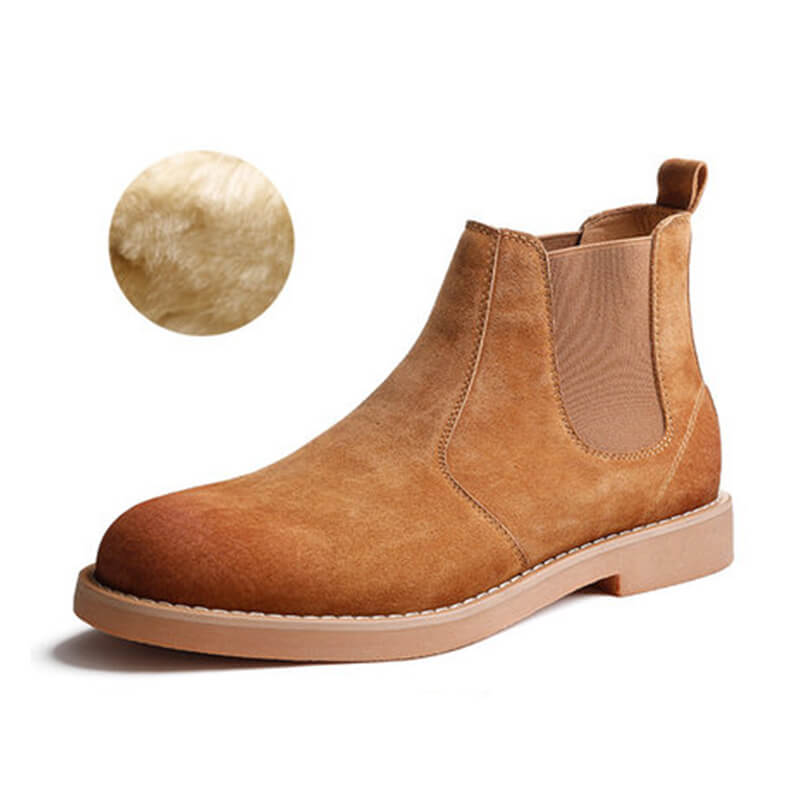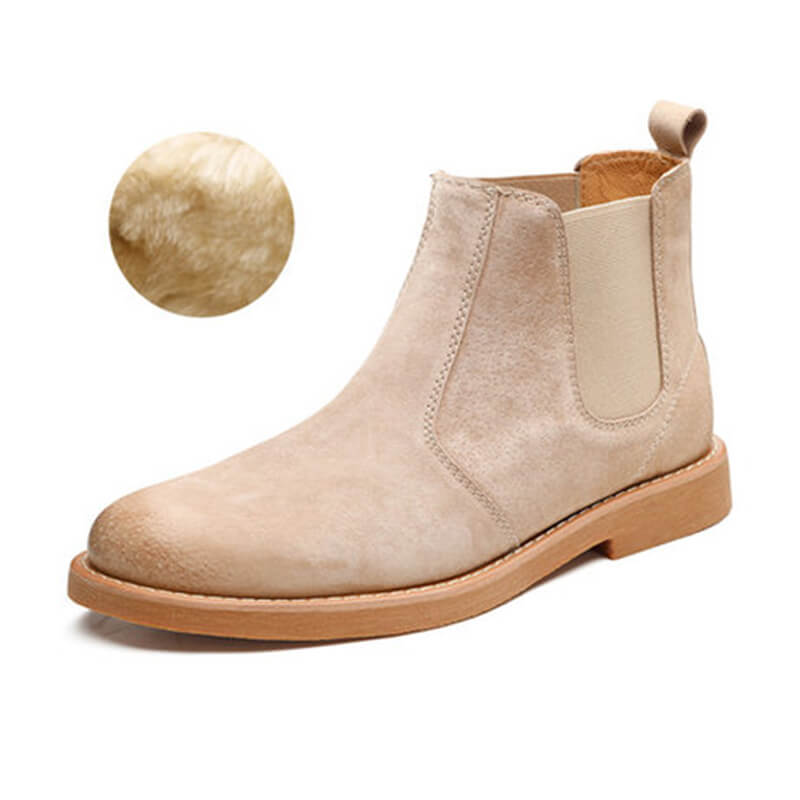 Suede Chelsea Boots for Men|Men's boots|Suede boots|Mosswood
Translation missing: en.products.product.price.regular_price
$158.00
Translation missing: en.products.product.price.sale_price
$158.00
Translation missing: en.products.product.price.regular_price
$178.00
Translation missing: en.products.product.price.unit_price
Tax included.
# NOTE: Order Confirmation Reply #
After you complete the order, you will receive an order confirmation email, please reply in time, we will process the order faster and better.
Please trust me, it's worth the wait!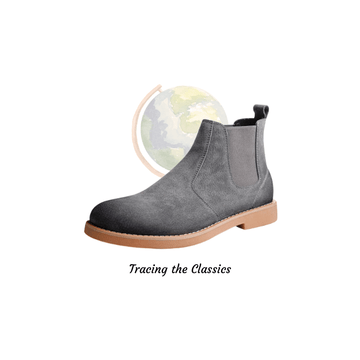 Suede Chelsea Boots for Men|Men's boots|Suede boots|Mosswood
Product description
Why do new boots need a break-in period?
Shipping and Return
Step Up Your Style Game with Mosswood Suede Chelsea Boots for Men
Are you in search of the perfect boots that combine style and comfort? Look no further than the Mosswood Suede Chelsea Boots for Men. Crafted from premium quality suede leather, these boots are not only fashionable but also durable, perfect for daily wear.
Featuring an easy slip-on design and elastic side panels, these boots offer a snug and secure fit, making them perfect for any occasion. The sturdy rubber sole provides excellent traction, ensuring a stable grip on any surface.
As a Hector Maden brand, we take pride in our craftsmanship and attention to detail, ensuring that each pair of boots is made to the highest standards. The Mosswood Suede Chelsea Boots for Men are no exception. With their sleek and timeless silhouette, these boots are the perfect addition to any outfit.
The tan and gray colors are versatile and can be paired with a variety of styles, from a smart suit for a formal look to jeans and a t-shirt for a more casual vibe. Plus, the skin-friendly cloth inner lining ensures that your feet stay comfortable, even during extended wear.
Don't settle for anything less than the best. Upgrade your shoe collection with the Mosswood Suede Chelsea Boots for Men. With the keywords "Suede Chelsea Boots for Men," "Men's boots," and "Suede boots" mentioned throughout the description, you can rest assured that these boots are exactly what you need to step up your style game. Order now and experience the perfect blend of fashion and comfort!

Suede Chelsea Boots for Men|Men's boots|Suede boots|Mosswood Features
100% leather vamp for a sophisticated and timeless look
Skin-friendly cloth inner lining for long-lasting comfort
Wear-resistant rubber sole for durability and traction
Round moc toe style for a stylish and practical look
Elevate your footwear game with our men's Chelsea boots in brown. These boots are perfect for any occasion, whether you are dressing up for a formal event or keeping it casual for a night out with friends. Experience the perfect blend of style and comfort with our classic Chelsea boots for men.
Why you have chosen the correct size,but it still doesn't fit the foot.
Because the uppers of the boots are 100% leather, and the leather is thicker. There may be pressing your instep, this is normal.
After about 2 weeks of break-in, the upper will change with the shape of your foot and will become softer.
To know more about boots, please refer to the article
Most countries are free shipping. We have warehouses in North America,Europe and Hongkong. And generally deliver goods from the nearest warehouse. We will send the products in about three days.
Most of the products in the world will be received in 7-12 days. Some cities will be a little late because of the delivery company, but they will also be received in 20 days.
Delay Compensation:
We will compensate customers with cash coupons for shipping delays in transportation due to unexpected circumstances.

From the date of placing order, if the product are not in delivered state in tracking website within 14 working days (excluding weekends), we will provide a delay compensation of 20$ .You can use it unconditionally for your next purchase.
We want you to be 100% satisfied with your purchase. Items can be returned or exchanged within 30 days of delivery.Do not tear off the tag.
For more return details, please refer to the Return Policy
Tag @theunclehector in your Instagram photos for a chance to be featured here.Find more inspiration on our Instagram:theunclehector.
Post your UncleHector Shoes on Ins
Uncle Hector boots are Perfect
These are my favorite uncle-hector boots. Very comfortable, the sole has excellent cushion. Can't wait til they make the soft toe Ashby's in black. I don't wear these for work. Just for cold weather liesure and riding my motorcycle.
Excellent
Stylish and more comfortable than expected. Go compliments on looks of boots and had to say that they were surprisingly comfortable. Usually boots that are casual fashionable kicks are not comfortable but these actually are
Very comfortable
This is my second pair of these workboots. These boots are comfortable right out of the box. I wore my previous pair almost everyday of work for 4 years, they finally needed to be replaced. I have had these for a week, and they took about a day to break into being comfortable. The quality is the same as the last pair. I like the quality of the leather and the softer sole. If you walk or stand on hard surfaces the sole is a good cushion. These are not hiking boots, so don't purchase for that application. These are great shop boots they look good too. These boots would be good for an equipment operator too. I do not get steel toe, as I do not need that. I cannot say what the hard toe version would be like. I would big recommend these and obviously buy them again.
Botas confortáveis e bonitas
Gosto dessas botas, eu as comprava novamente.
Precisamos de inserimentos solares para os tornar um pouco mais confortáveis.
love these boots
Was not sure what size to order on an uncle-hector 1911but further research concluded that I must order half size down and I did .I wore size 10 on running boots size 9.5 on iron rangers and they were right.love these boots.