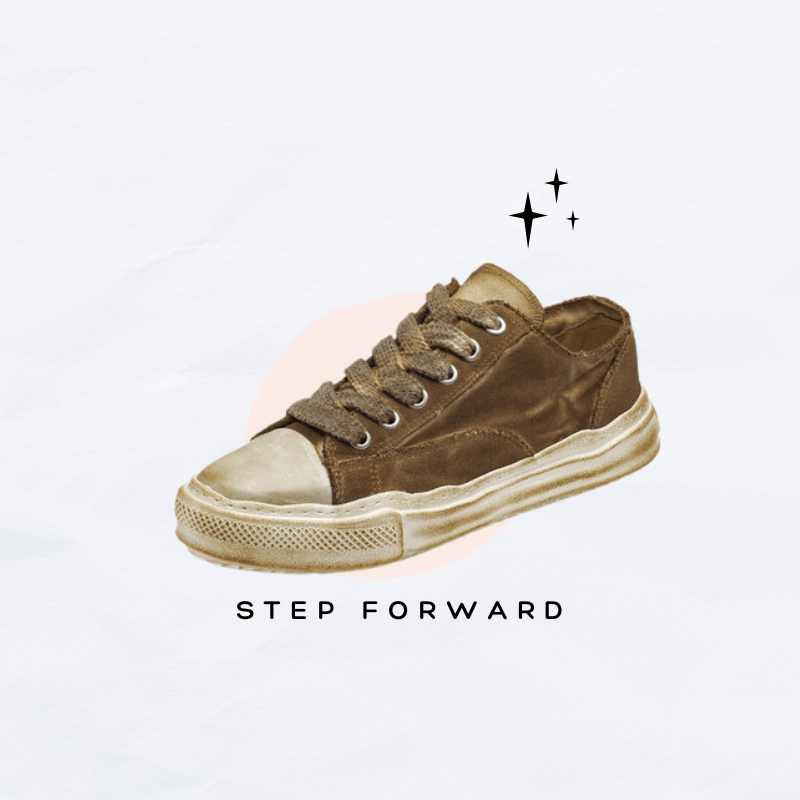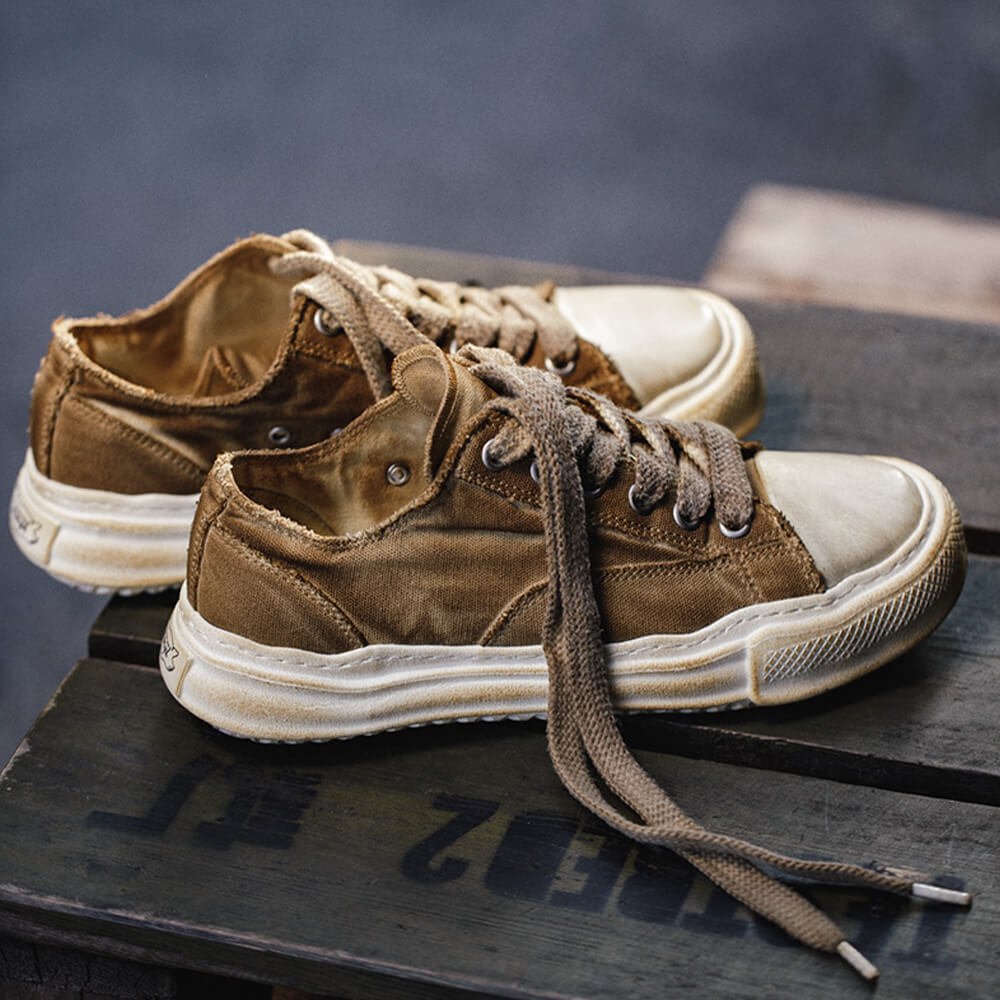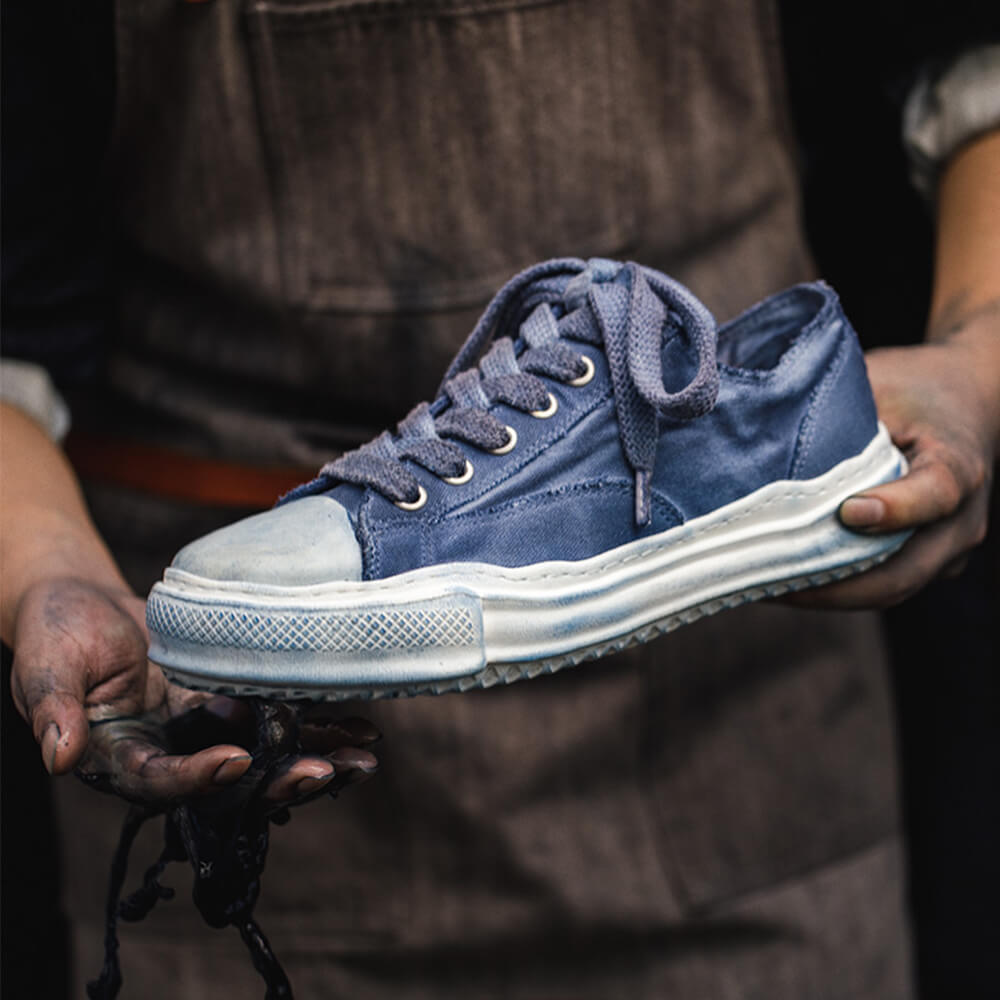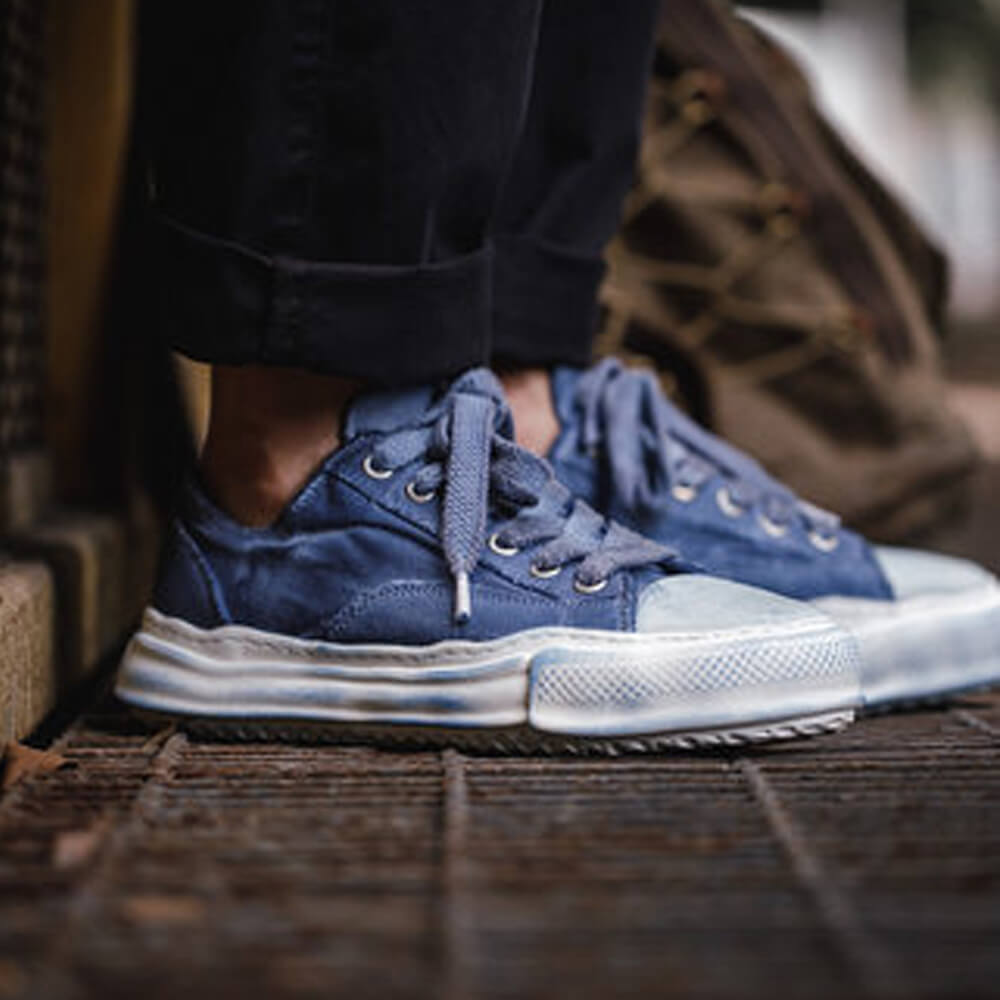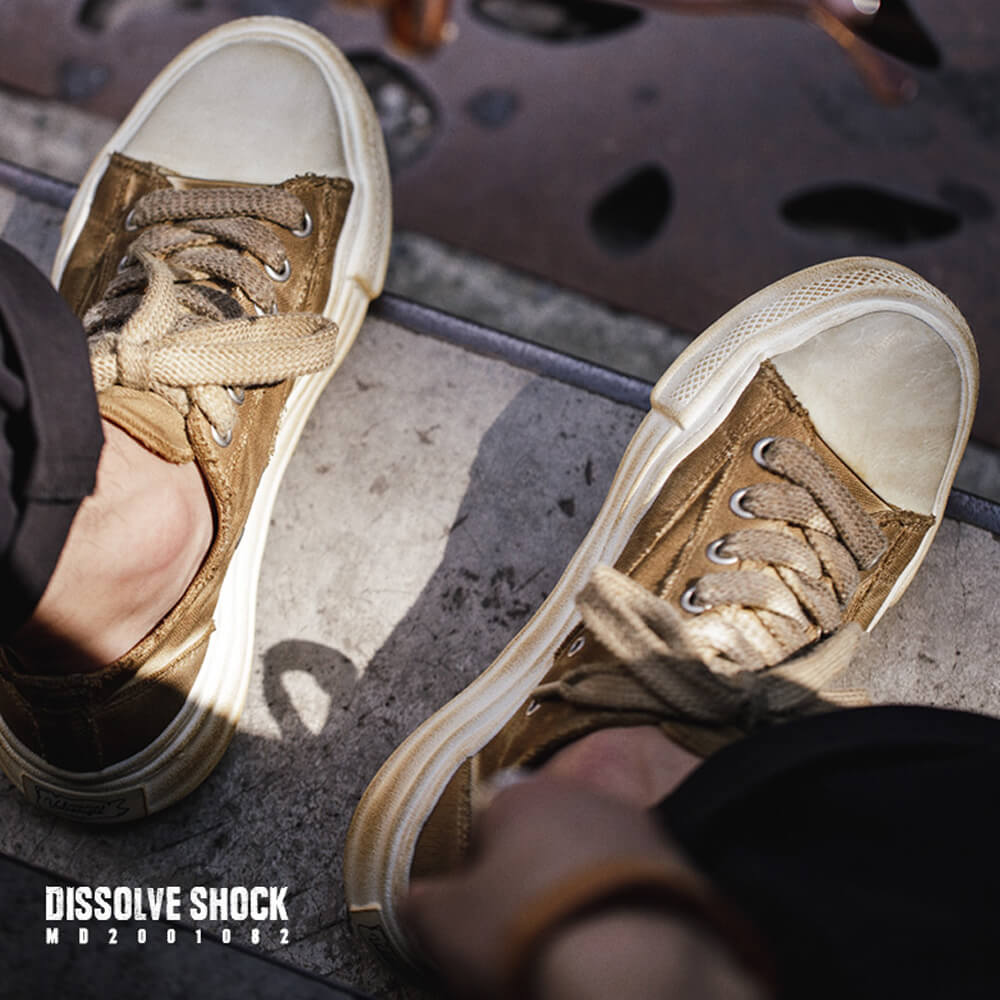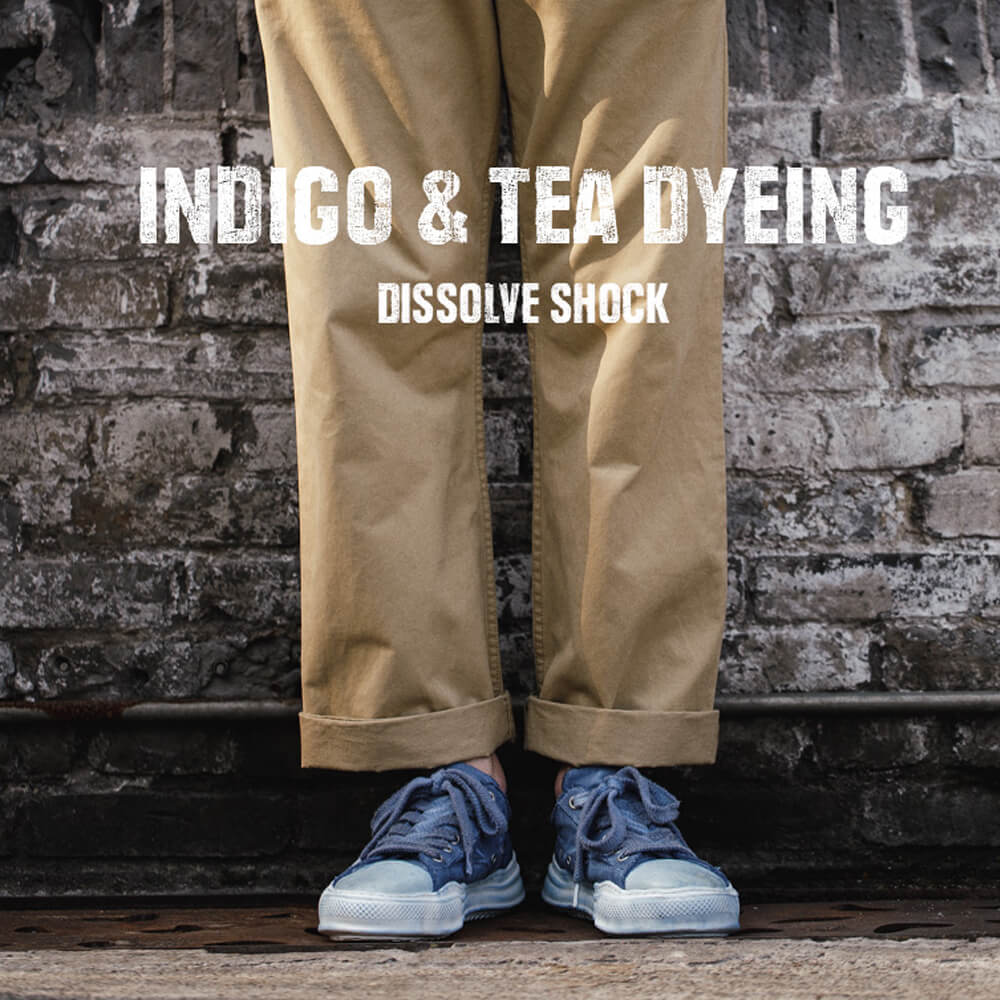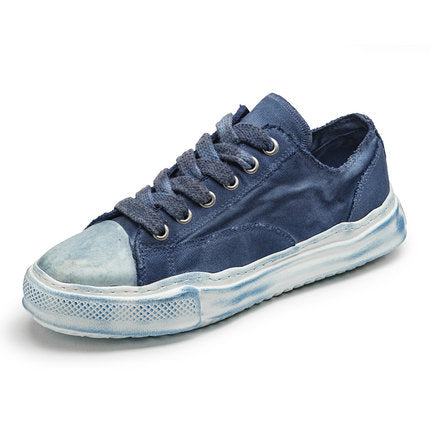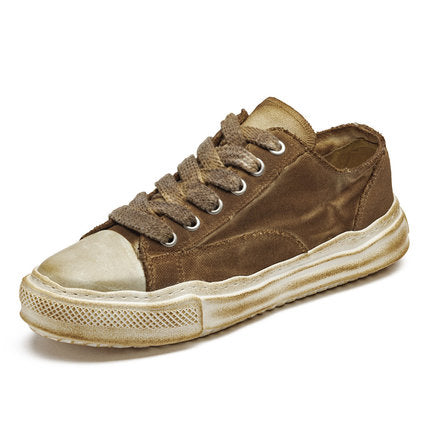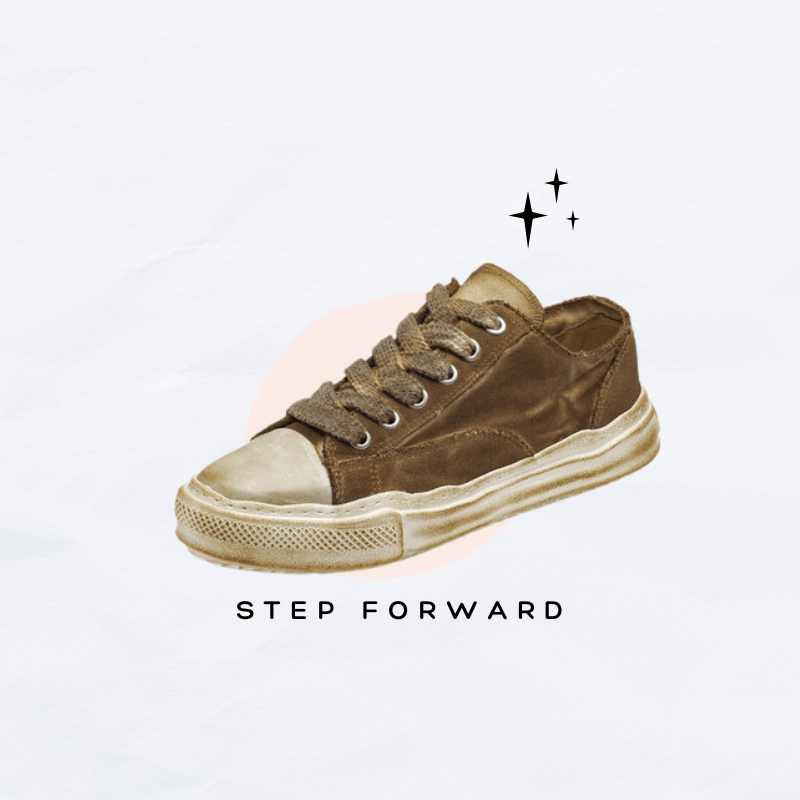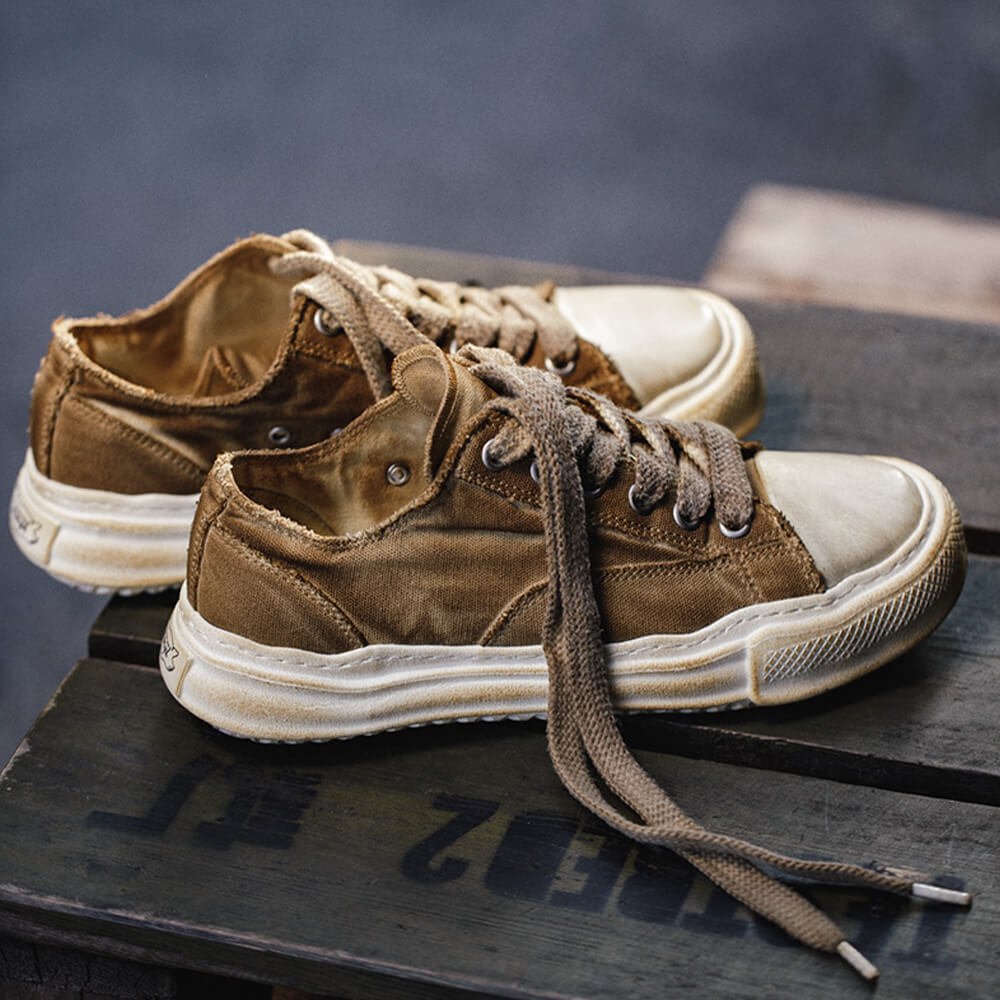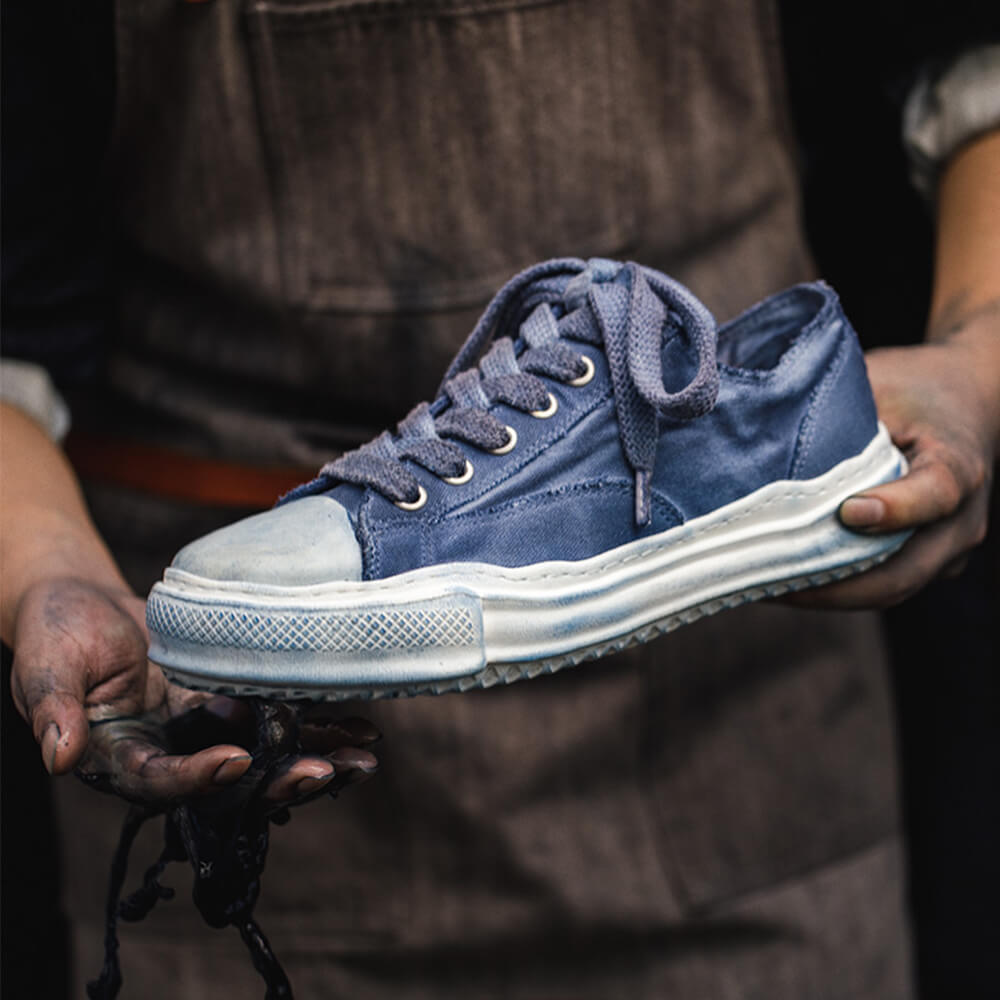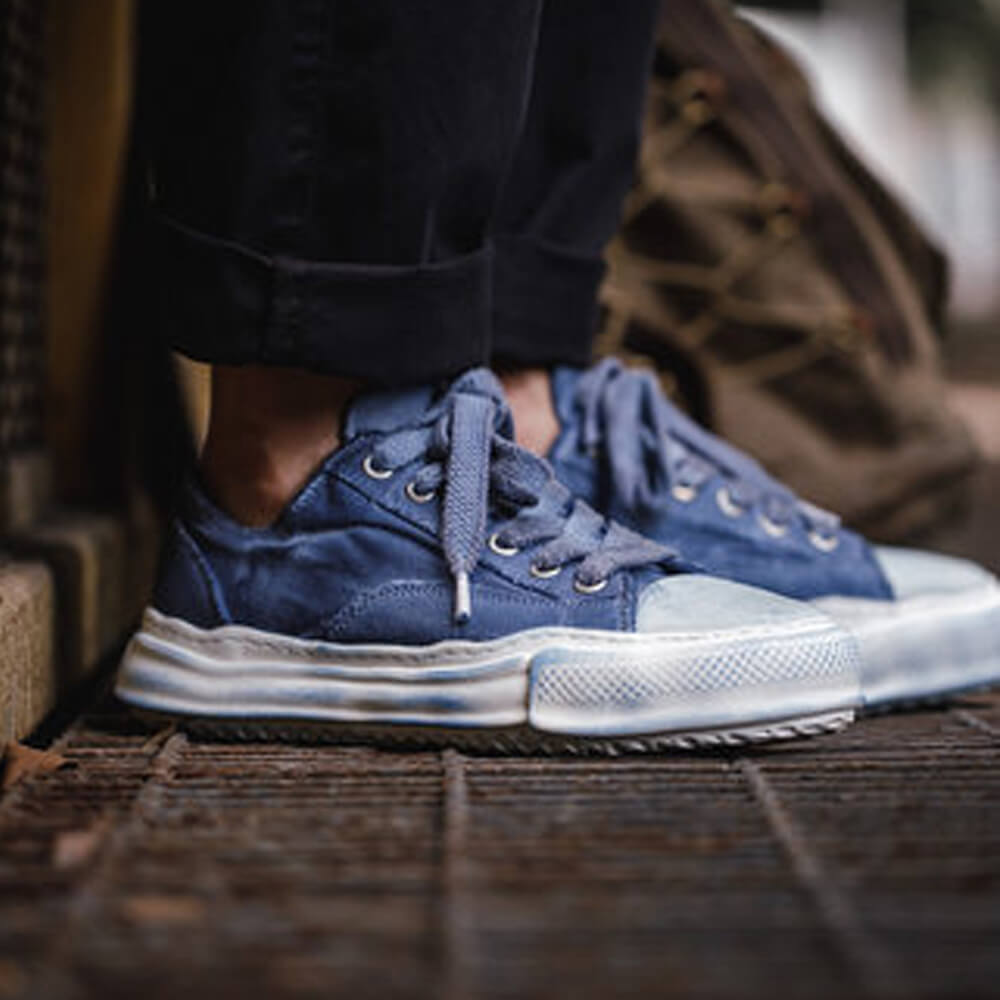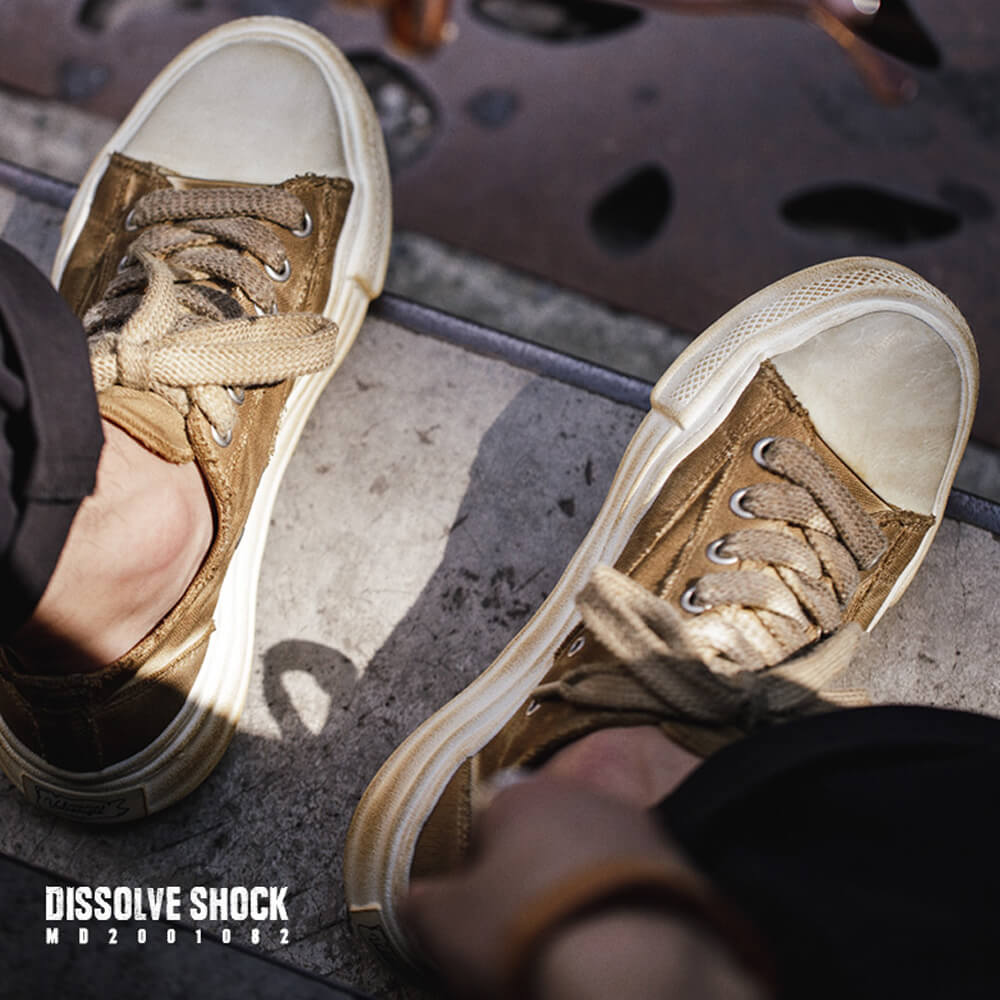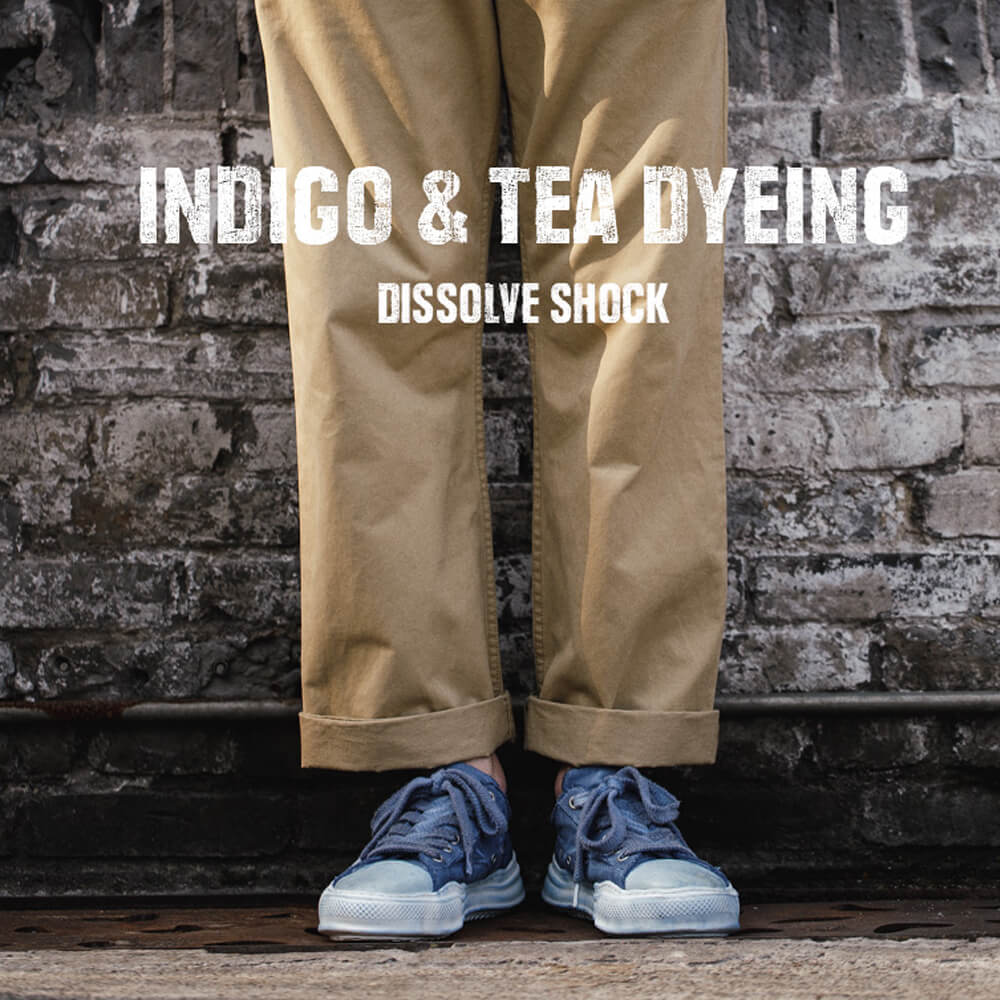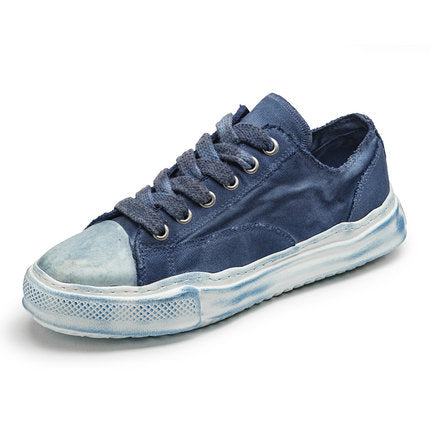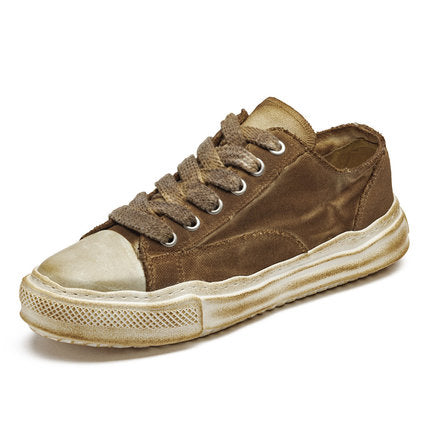 Plant Printing Old Craft Chunky Canvas Sneaker"Chaos"
Translation missing: en.products.product.price.regular_price
$190.00
Translation missing: en.products.product.price.sale_price
$190.00
Translation missing: en.products.product.price.regular_price
$210.00
Translation missing: en.products.product.price.unit_price
Tax included.
# NOTE: Order Confirmation Reply #
After you complete the order, you will receive an order confirmation email, please reply in time, we will process the order faster and better
Plant Printing Old Craft Chunky Canvas Sneaker"Chaos"
Product description
Shipping & Return
"Chaos"Plant Printing Old Craft Chunky Canvas Sneaker Description
Retro Old Craft Chunky Canvas Sneaker "chaos"are a true masterpiece that reflects the beauty of the old-fashioned washing process. This canvas shoes collection is all about revealing the signs of aging through its intricate old-fashioned treatment process, making every pair of canvas trainers unique and full of stories.

The process of achieving the perfect denim canvas trainers involves multiple washing techniques and mastering the right skills to achieve the desired result. Hector Maden has taken the challenge of combining art with shoe-making by designing canvas trainers that go beyond the standard logo branding.

Crafted from high-quality canvas, the upper is soft and has an obvious old-fashioned effect. The cotton shoelaces are sparse in density, which enhances permeability and gives the trainers a darker tone. Double ventilation holes on the side of the shoe serve both as decoration and to enhance breathability.

The design team of Hector Maden has traveled around the world to discover the most authentic methods of achieving the perfect old-fashioned canvas trainers. The Japanese sulfide process and the art of aging have inspired Hector Maden to create these unique canvas trainers that surpass the traditional market offerings. The philosophy behind creating canvas trainers with texture and soul has been successfully achieved with the "chaos" Old Craft Retro Canvas sneakers.

The "chaos" canvas trainers are not just shoes, but they represent a journey, a process, and a story that tells the tale of craftsmanship and passion. This shoe collection is a must-have for anyone who appreciates the beauty of old-fashioned artistry and wishes to step into the world with style and comfort.
The signs of aging in the details are clearly visible
The upper is soft and has an obvious old-fashioning effect
Cotton shoelaces are sparse in density
Double ventilation holes ,decorative and breathable
Most countries are free shipping. Except South America. We have warehouses in North America and Europe, and generally deliver goods from the nearest warehouse. We will send the products in about three days.
Most of the products in the world will be received in 7-12 days. Some cities will be a little late because of the delivery company, but they will also be received in 20 days.
Delay Compensation:
We will compensate customers with cash coupons for shipping delays in transportation due to unexpected circumstances.

From the date of placing order, if the product are not in delivered state in tracking website within 14 working days (excluding weekends), we will provide a delay compensation of 20$ .You can use it unconditionally for your next purchase.
We want you to be 100% satisfied with your purchase. Items can be returned or exchanged within 30 days of delivery.Do not tear off the tag.
For more return details, please refer to the Return Policy
Tag @theunclehector in your Instagram photos for a chance to be featured here.Find more inspiration on our Instagram:theunclehector.
Post your UncleHector Shoes on Ins
X célebre relación calidad precio
Il n'y a pas de différence de couleur entre les chaussures et les photos, et elles sont très confortables à porter.Les semelles sont très douces, très bonnes, et je les aime beaucoup.
Great buy
The design of the shoes is great, they are quite versatile, and most importantly, they are very resistant to dirt
Chaussure
Les chaussures sont superbes et confortables à porter. bons achats
Blog posts
Step Up Your Style Game: Embracing the Fashionable Trend of Retro Sneakers and Vintage Boots