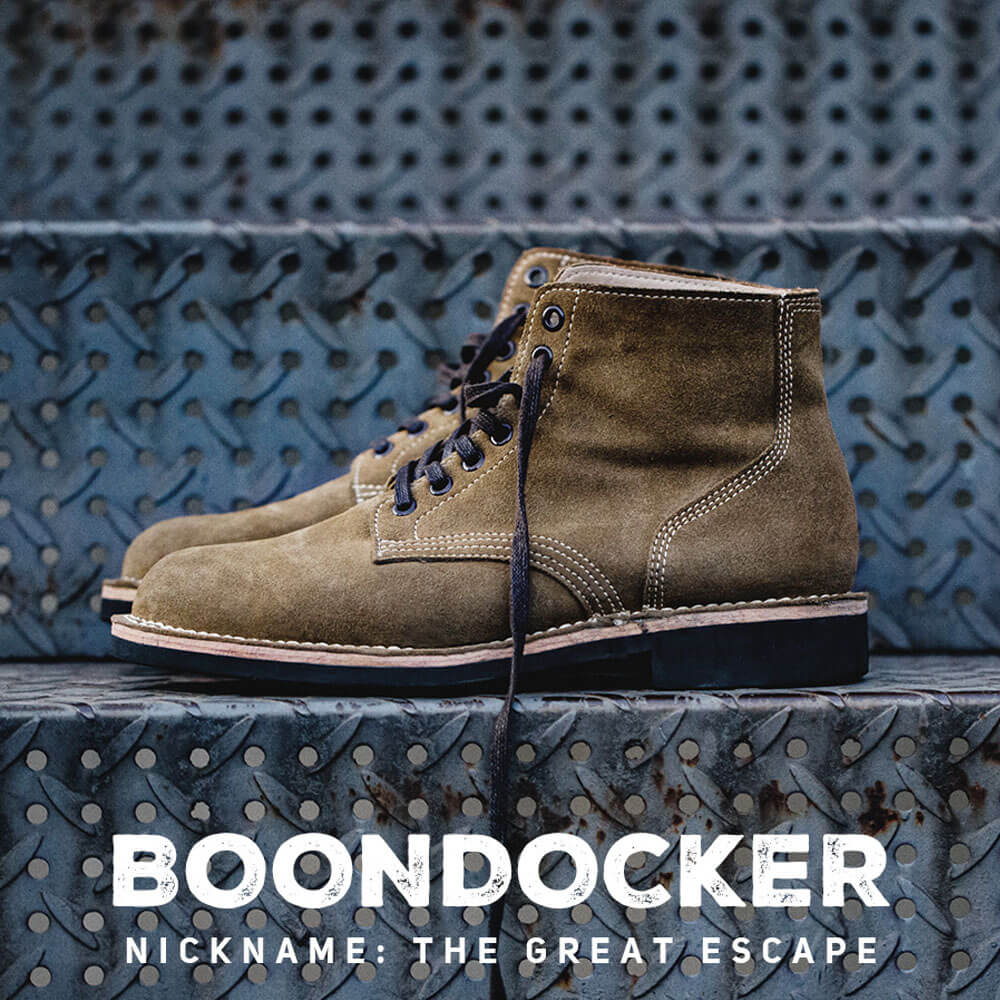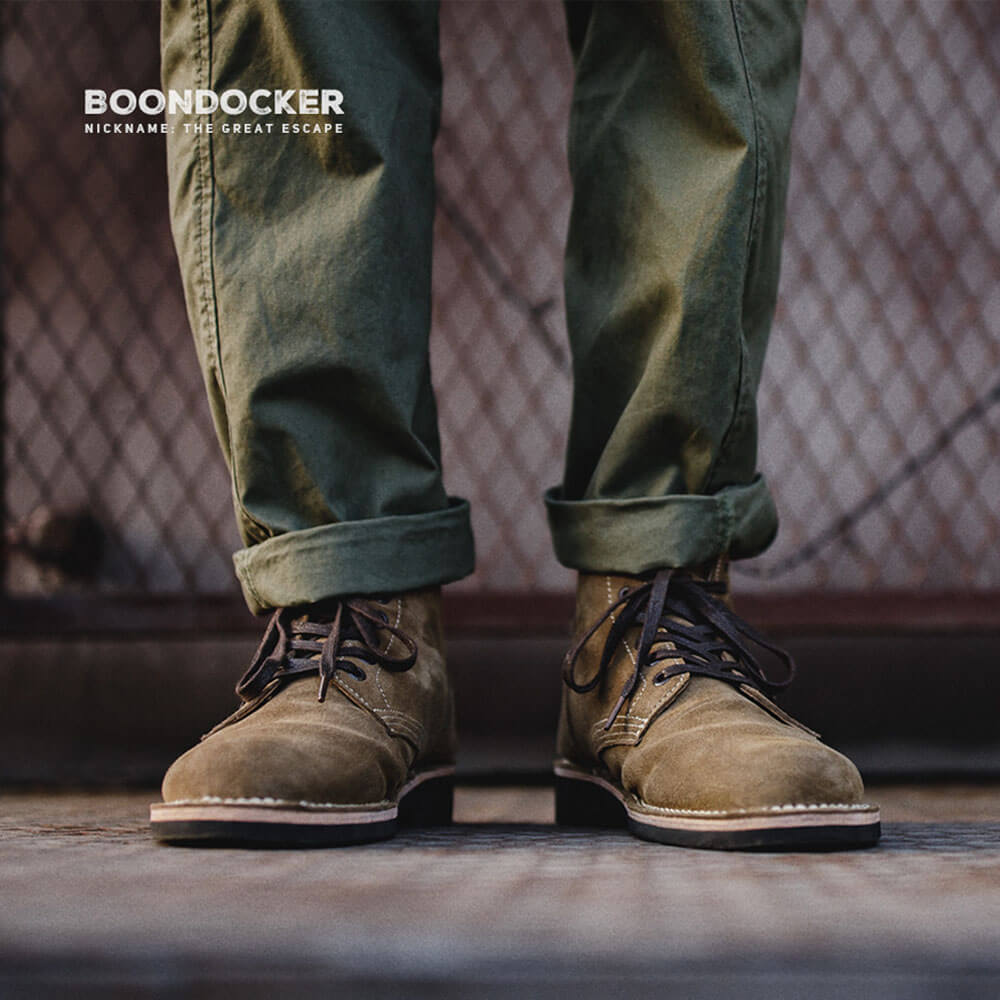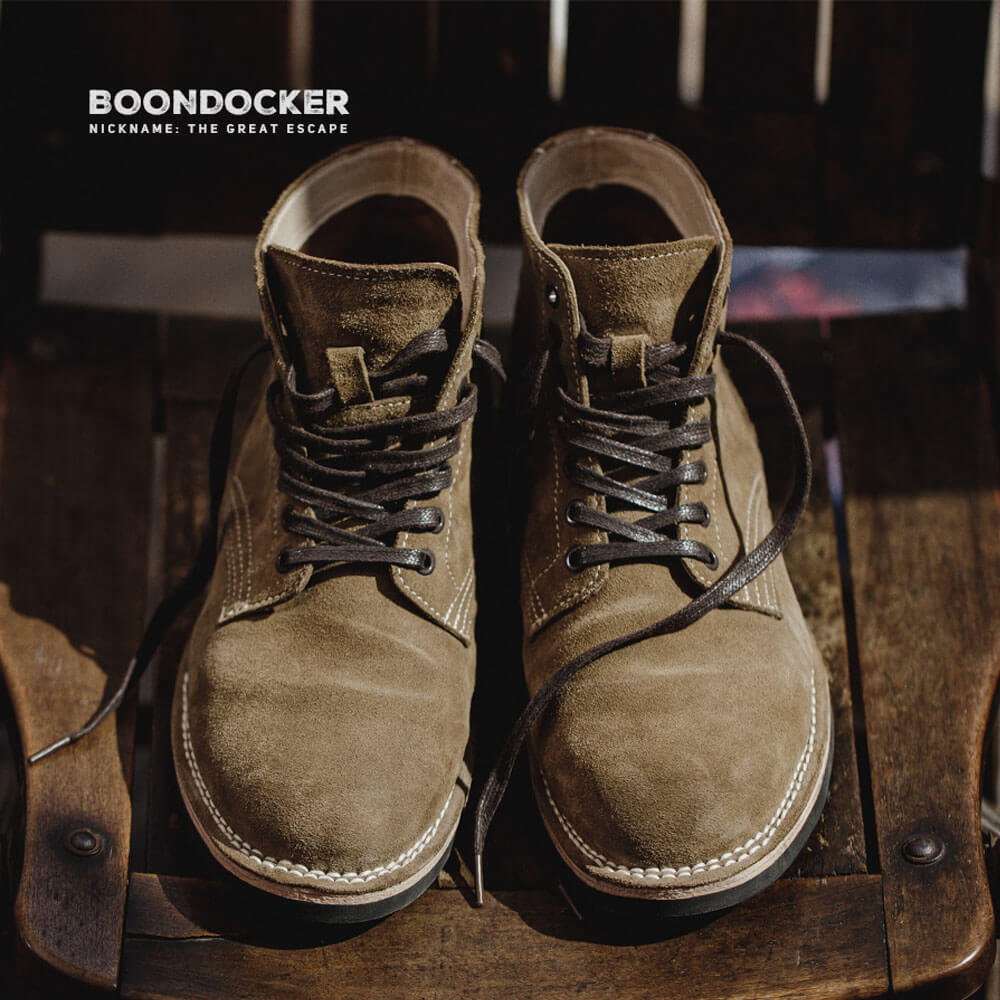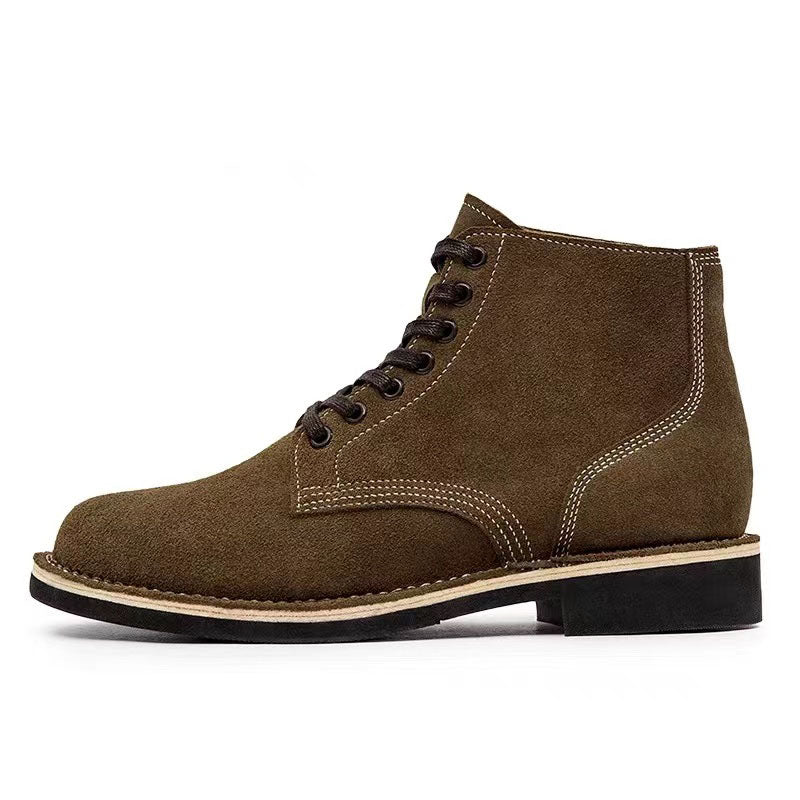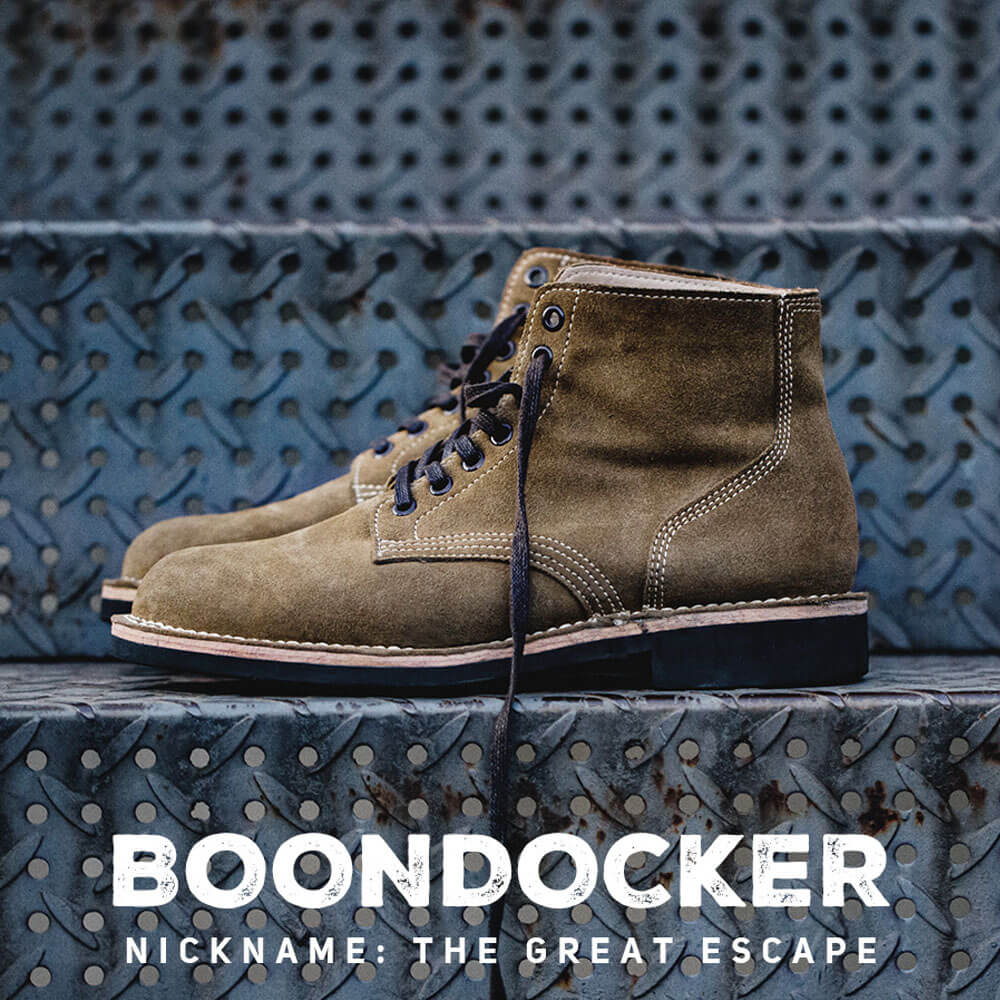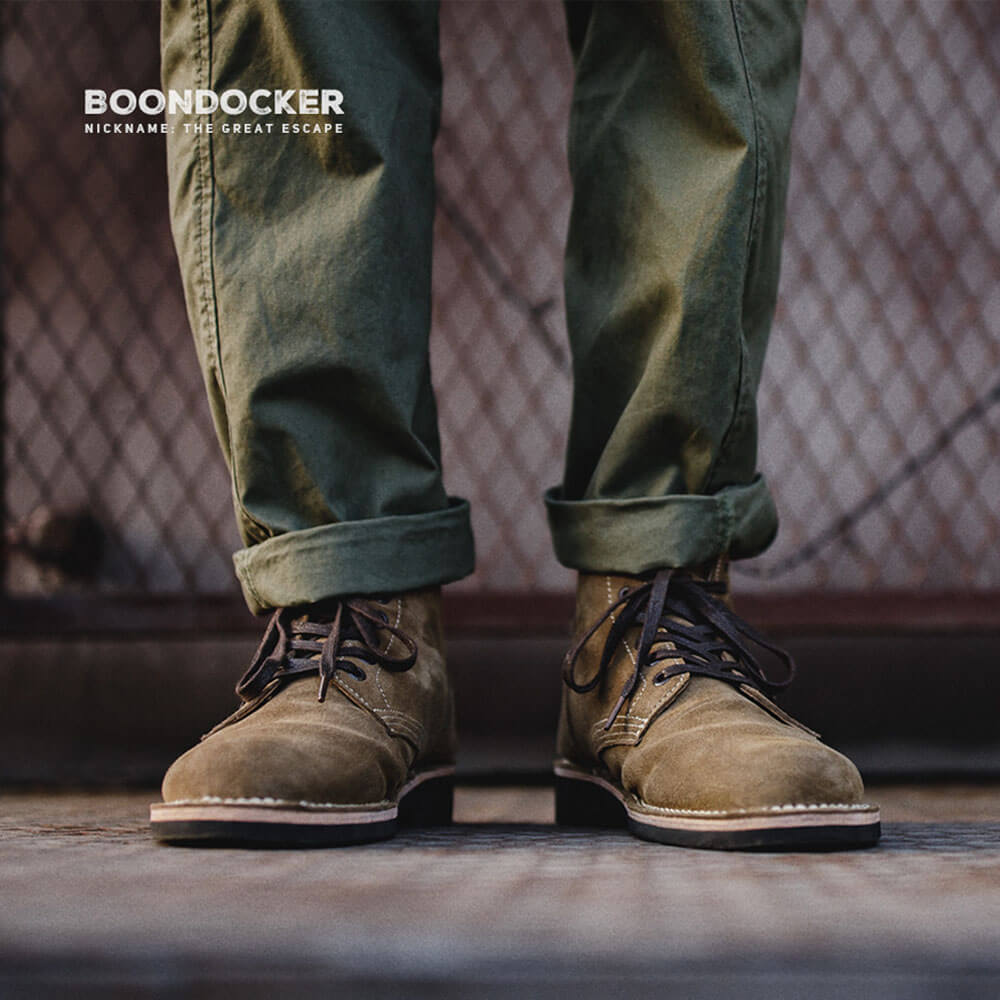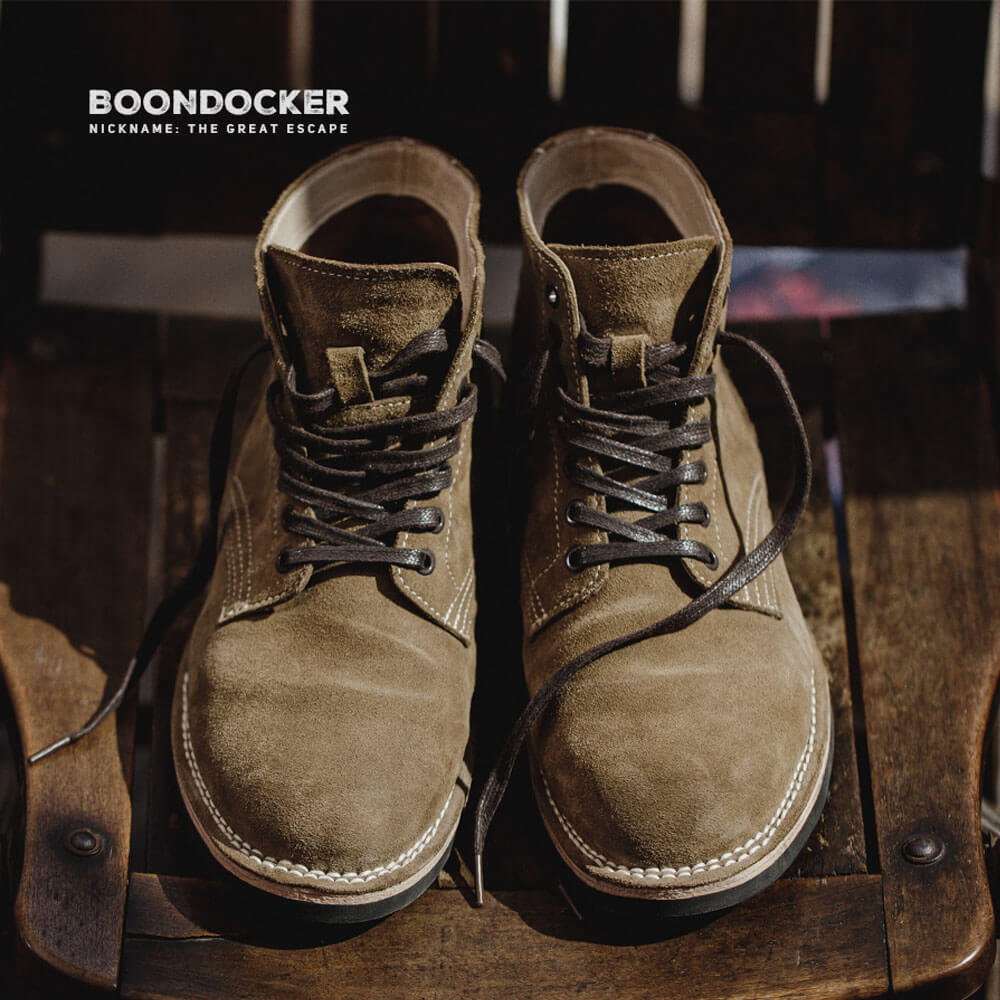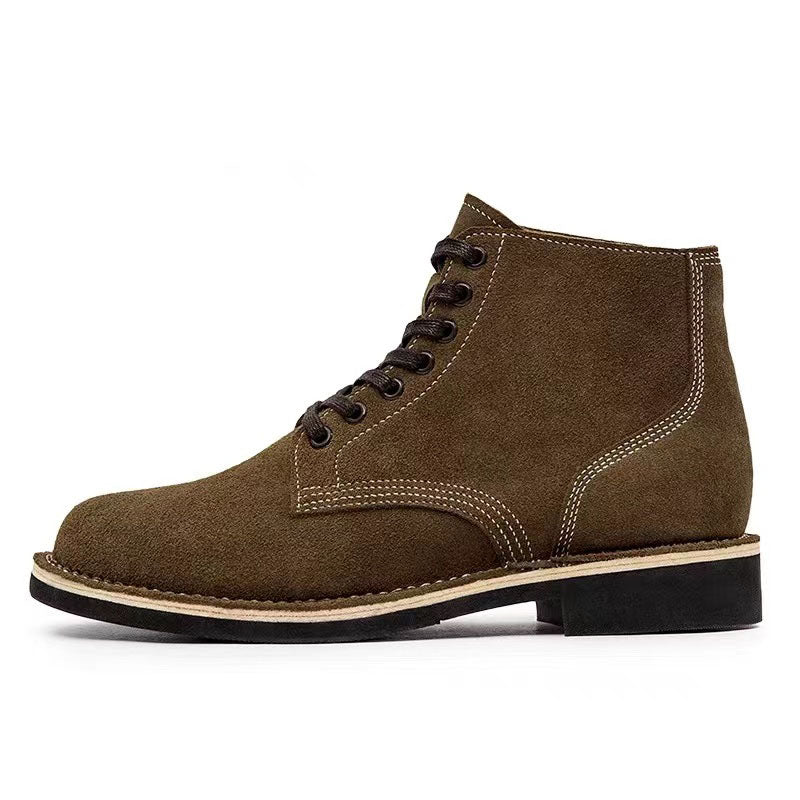 Brown Suede Boondocker Boots For Man
Translation missing: en.products.product.price.regular_price
$178.99
Translation missing: en.products.product.price.sale_price
$178.99
Translation missing: en.products.product.price.regular_price
$198.99
Translation missing: en.products.product.price.unit_price
Tax included.
# NOTE: Order Confirmation Reply #
After you complete the order, you will receive an order confirmation email, please reply in time, we will process the order faster and better.
Please trust me, it's worth the wait!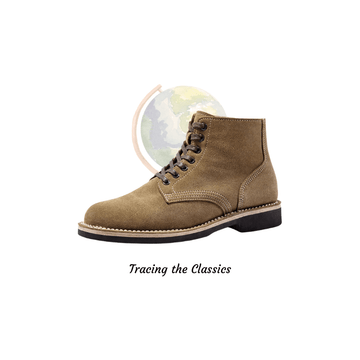 Brown Suede Boondocker Boots For Man
Product description
Why do new boots need a break-in period?
Shipping and Return
Outside Brown Suede Boondocker Boots
Introducing Hector Maden's Outside Brown Suede Boondocker Boots - a classic design made with the finest materials and exquisite craftsmanship. Our team of experienced designers has taken inspiration from the original boondocker boots that were popularized by Steve McQueen in the movie "The Great Escape" to create a timeless footwear option that exudes style and durability.
At Hector Maden, we believe in crafting shoes that are both functional and fashionable. That's why we use soft goat leather and classic suede in our Outside Brown Suede Boondocker Boots, making them easy to maintain with oil and wax. The boots are also waterproof and anti-fouling, so your feet stay dry and clean even in wet conditions.
Our team takes pride in the fine workmanship that goes into every pair of boots we make. With meticulous attention to detail, we ensure that our boots are durable and reliable, providing you with long-lasting wear. The boots' large inner space provides ample room for your feet, making them comfortable for extended wear.
We understand that fashion and versatility go hand in hand, and that's why our Outside Brown Suede Boondocker Boots are suitable for both street and outdoor wear. These boots are perfect for any occasion, whether you're hiking, working, or just running errands.
As a brand, Hector Maden has established a reputation for quality and authenticity, and we take pride in providing our customers with the best possible products. We understand that some may try to imitate our designs or copy our images, but we know that no one can replicate the quality of our footwear.
Choose Hector Maden's Outside Brown Suede Boondocker Boots for a stylish and durable footwear option that will last you for years to come.
Features

Made with soft goat leather and a classic suede design that is easy to maintain with oil and wax.
Waterproof and anti-fouling, ensuring that your feet stay dry and clean even in wet conditions.
Crafted with fine workmanship to ensure durability, making them a reliable choice for tough men.
Fashionable and versatile, suitable for both street and outdoor wear.
Why you have chosen the correct size,but it still doesn't fit the foot.
Because the uppers of the boots are 100% leather, and the leather is thicker. There may be pressing your instep, this is normal.
After about 2 weeks of break-in, the upper will change with the shape of your foot and will become softer.
To know more about boots, please refer to the article
Most countries are free shipping. We have warehouses in North America,Europe and Hongkong. And generally deliver goods from the nearest warehouse. We will send the products in about three days.
Most of the products in the world will be received in 7-12 days. Some cities will be a little late because of the delivery company, but they will also be received in 20 days.
Delay Compensation:
We will compensate customers with cash coupons for shipping delays in transportation due to unexpected circumstances.

From the date of placing order, if the product are not in delivered state in tracking website within 14 working days (excluding weekends), we will provide a delay compensation of 20$ .You can use it unconditionally for your next purchase.
We want you to be 100% satisfied with your purchase. Items can be returned or exchanged within 30 days of delivery.Do not tear off the tag.
For more return details, please refer to the Return Policy
Tag @theunclehector in your Instagram photos for a chance to be featured here.Find more inspiration on our Instagram:theunclehector.
Post your UncleHector Shoes on Ins
Fantastic boots ☺️🙌
I purchased these boots using my normal European sizing and they fit perfectly. Also included was a pair of insoles which are very soft and comfortable. The quality is excellent, and they look exactly as pictured on the website. I'm very impressed.
Superb.
Boots are exceptional, service was extremely good and delivery was very quick and efficient.
Great communication
The boots arrived on time and first impressions are that they are a quality product and true to size although they do come with extra inner padding if required. I'm happy with my purchase 👍
19100
Parfait, belle fabrication très satisfait de mon achat qui correspond parfaitement à la présentation
Merci beaucoup pour votre merveilleux commentaire et pour votre achat ! Nous sommes ravis que nos chaussures vous plaisent et qu'elles correspondent parfaitement à ce que vous attendiez. Votre satisfaction est notre priorité absolue. Si vous avez d'autres questions ou avez besoin d'une assistance supplémentaire, n'hésitez pas à nous contacter. Nous sommes là pour vous servir. Merci encore et profitez bien de vos nouvelles chaussures !
Brown Suede Boondocker Boots For Man