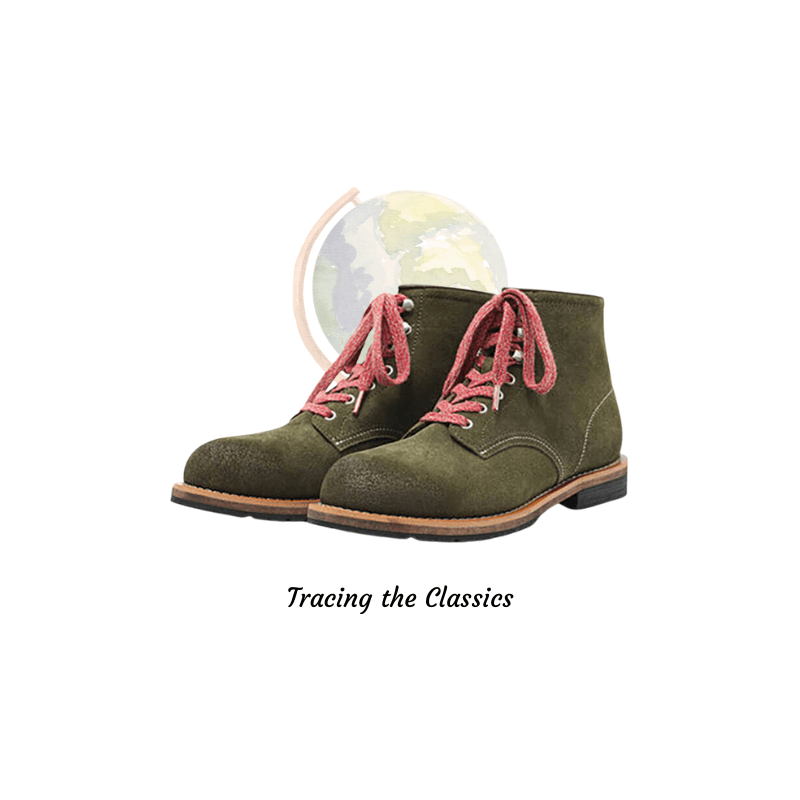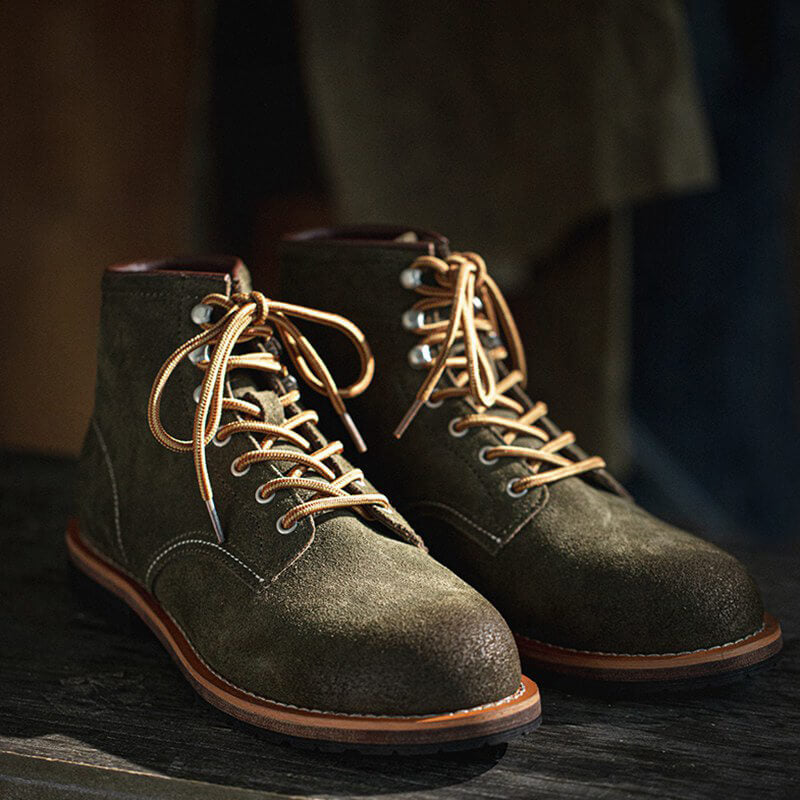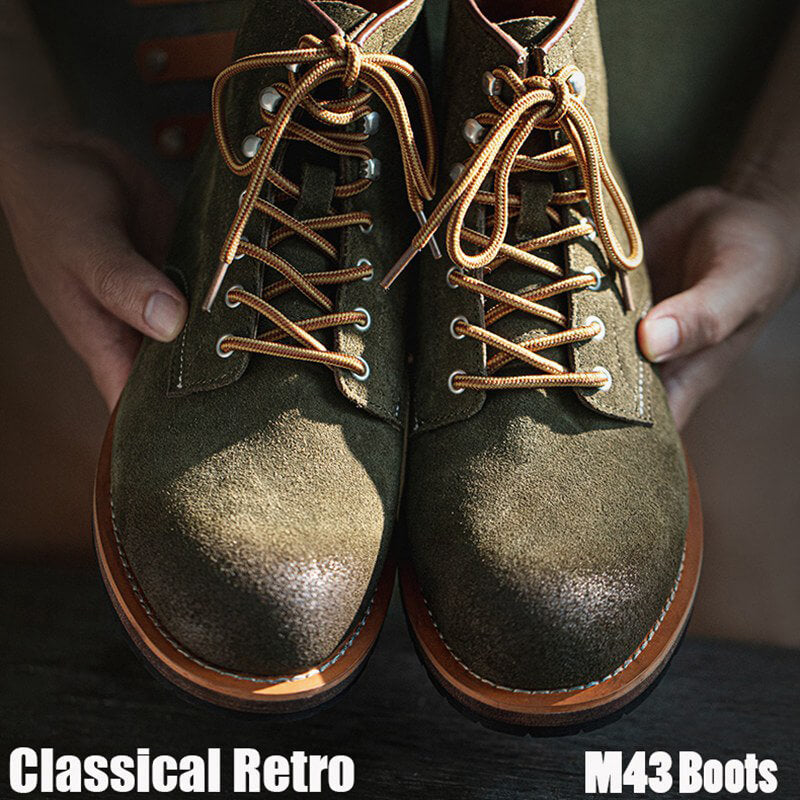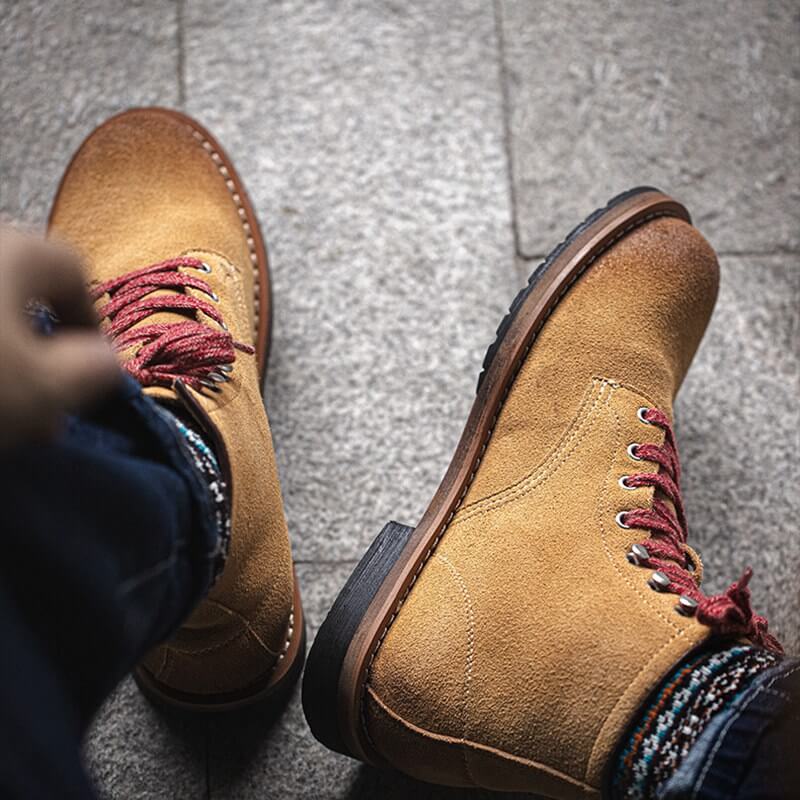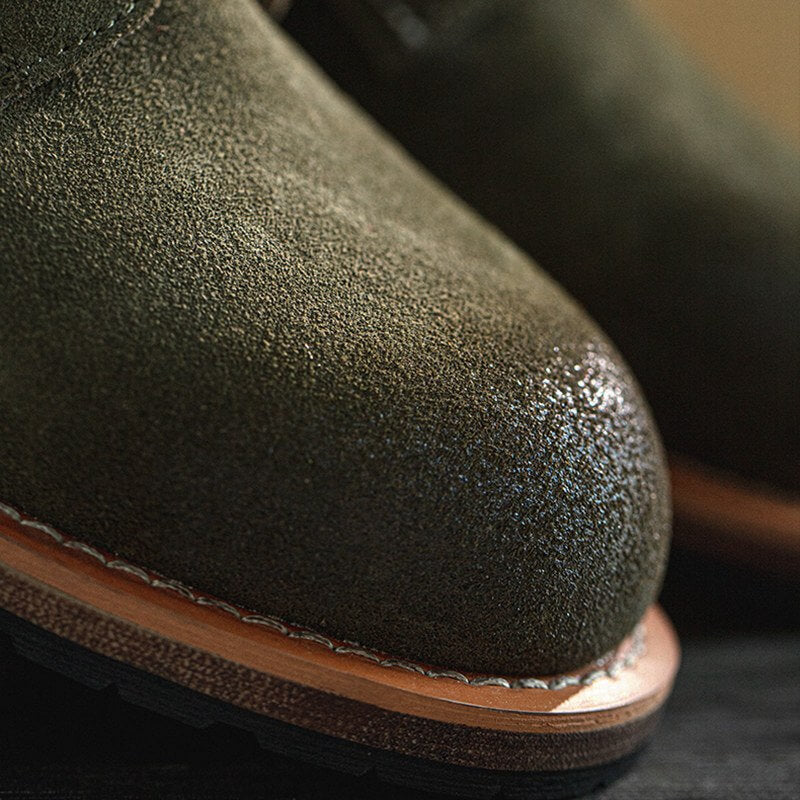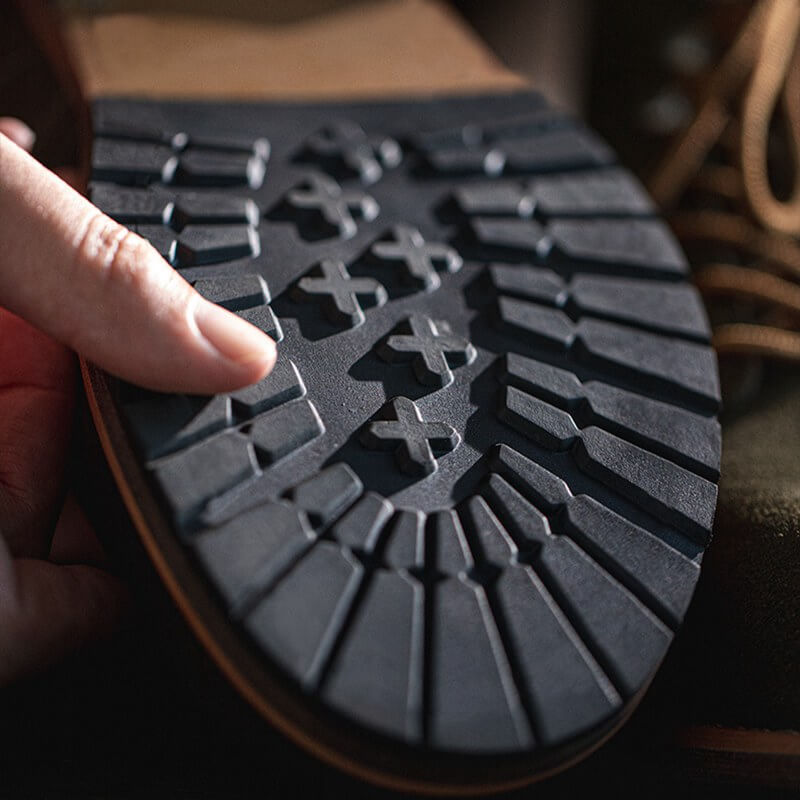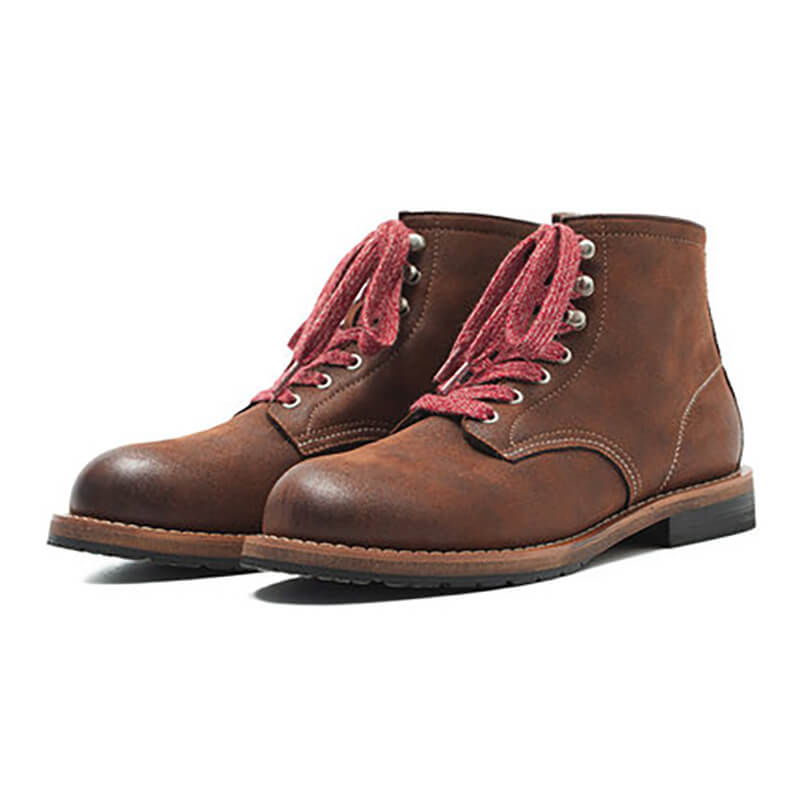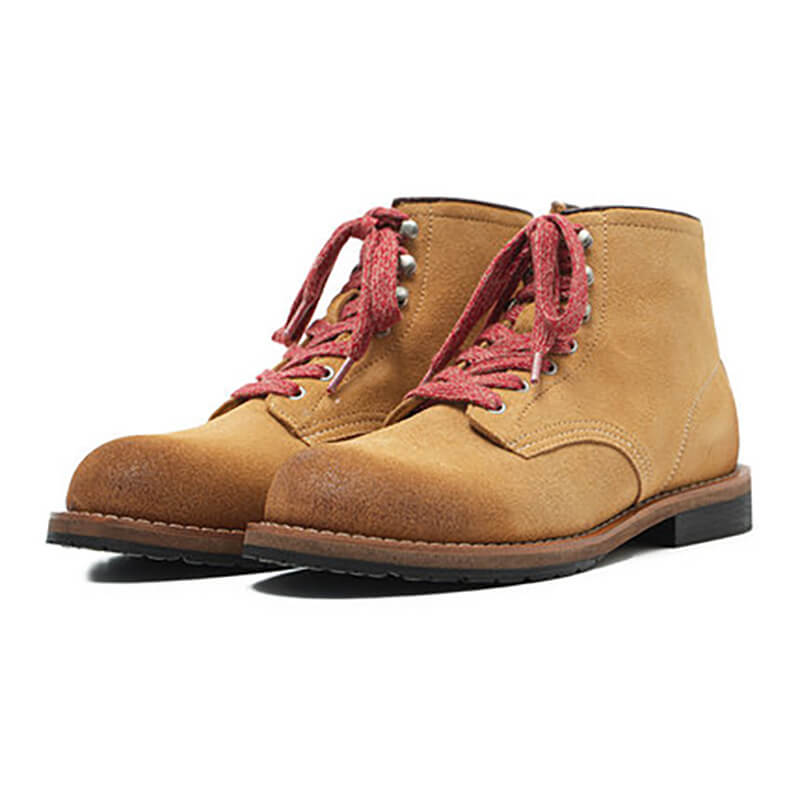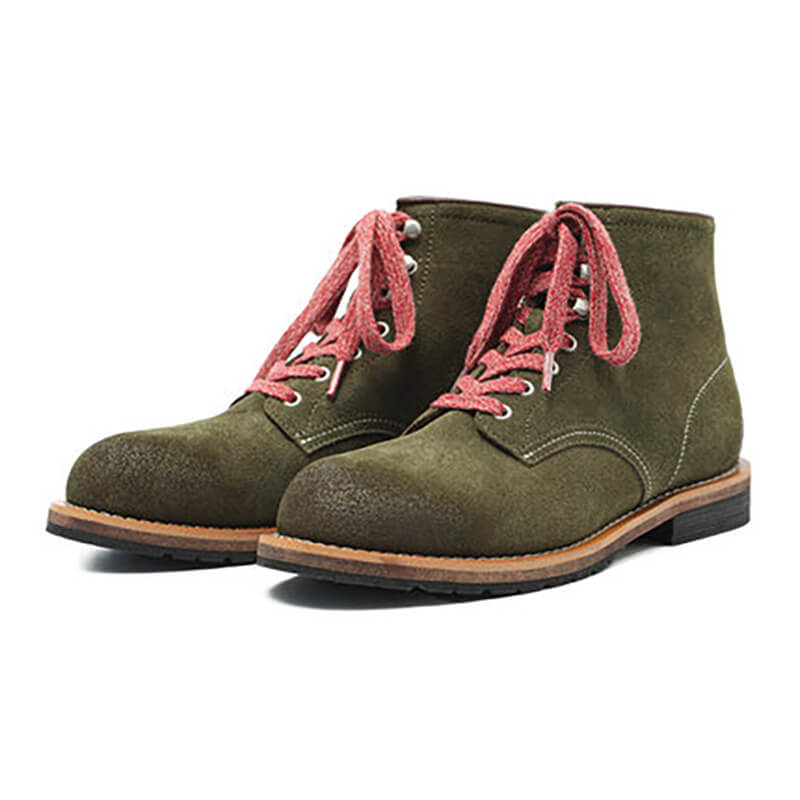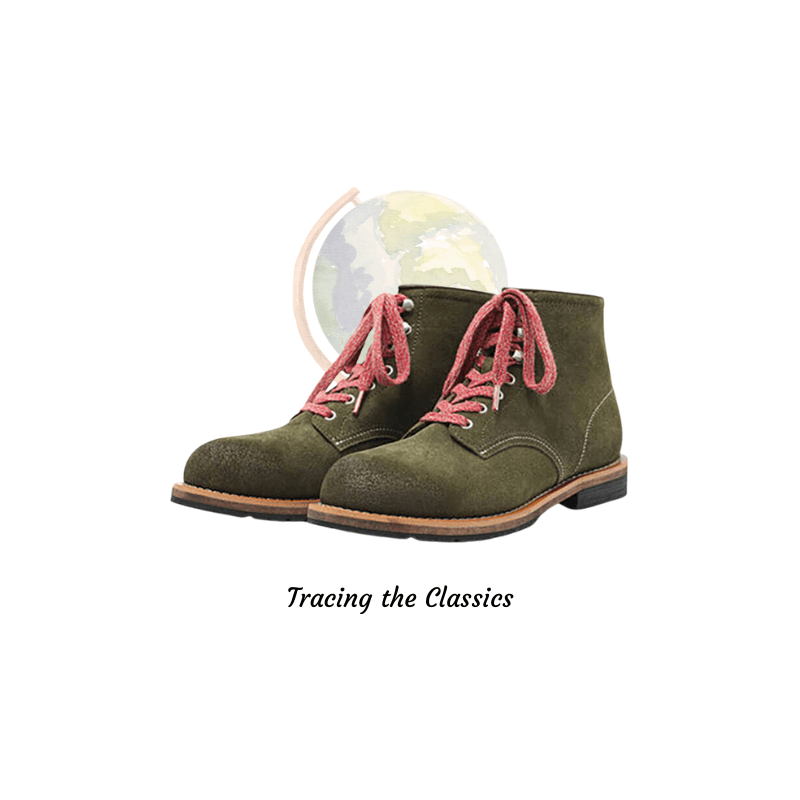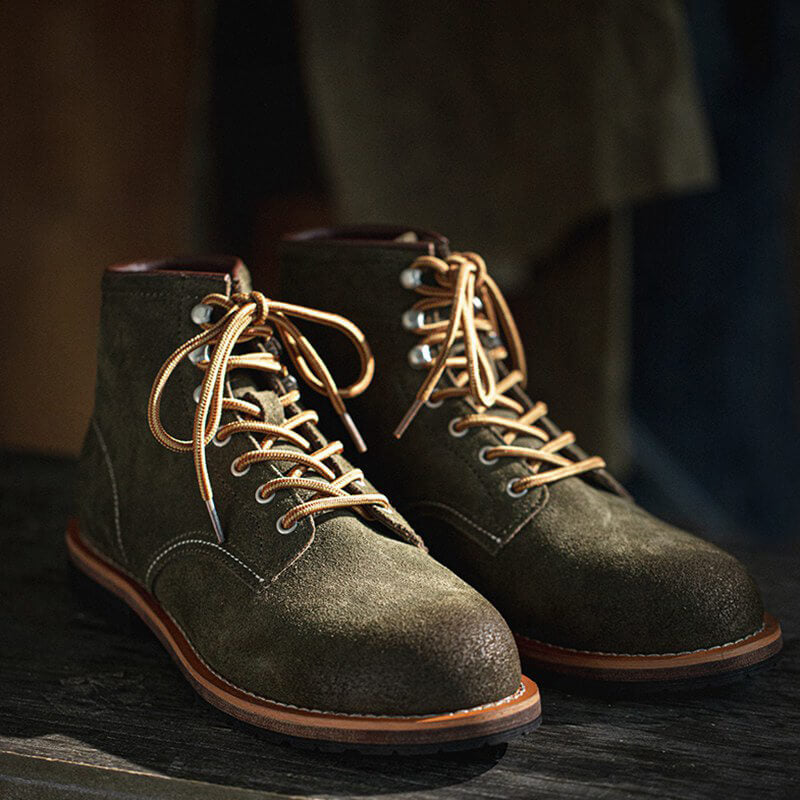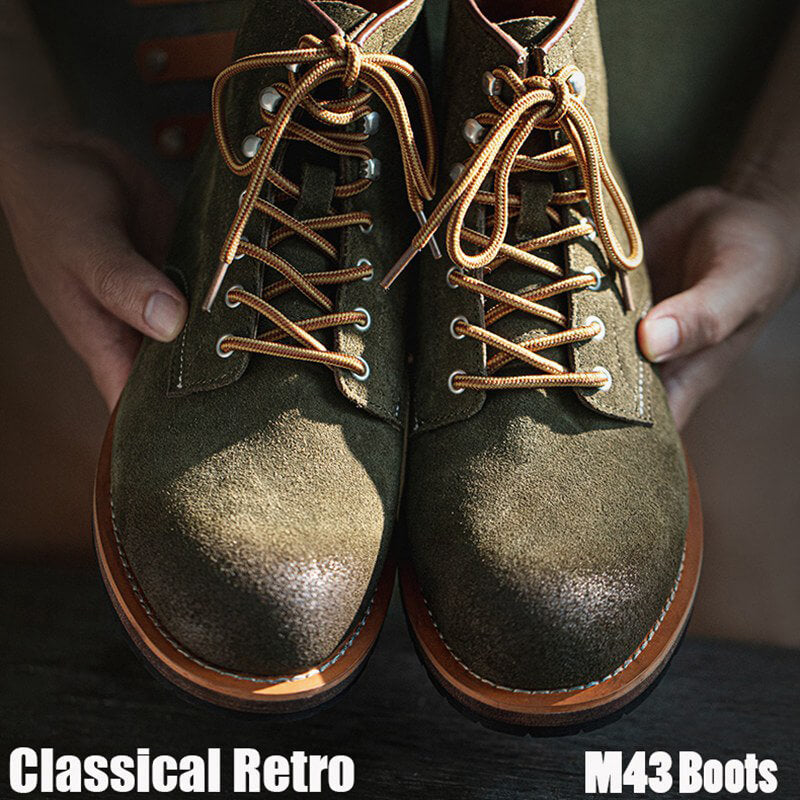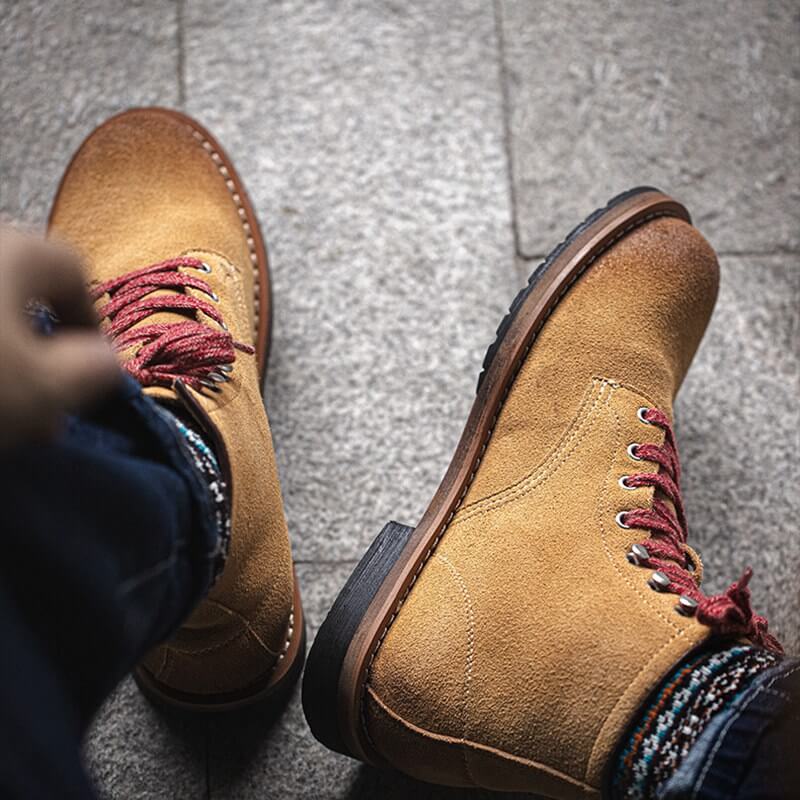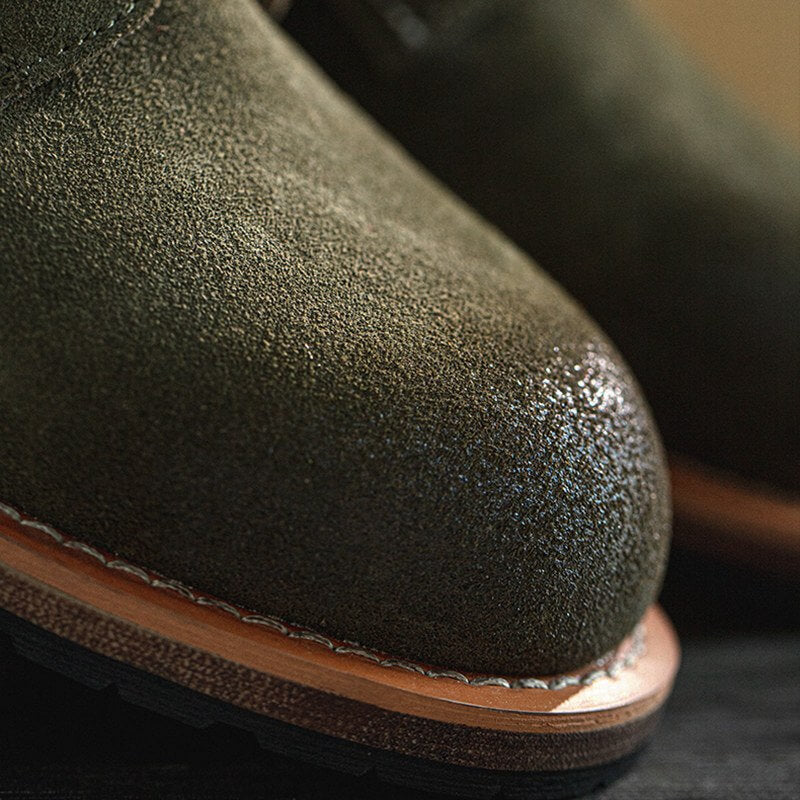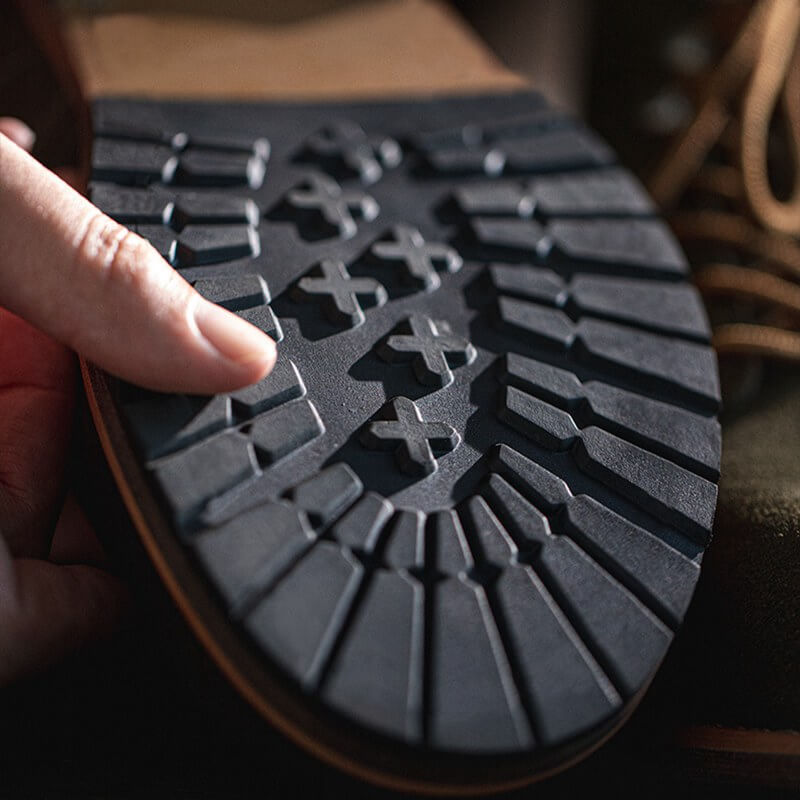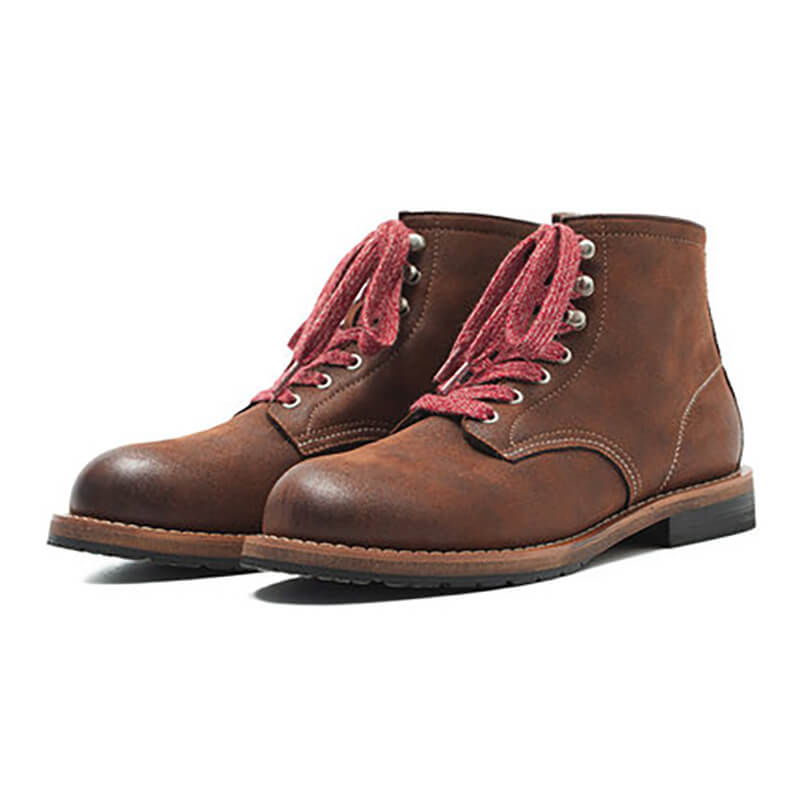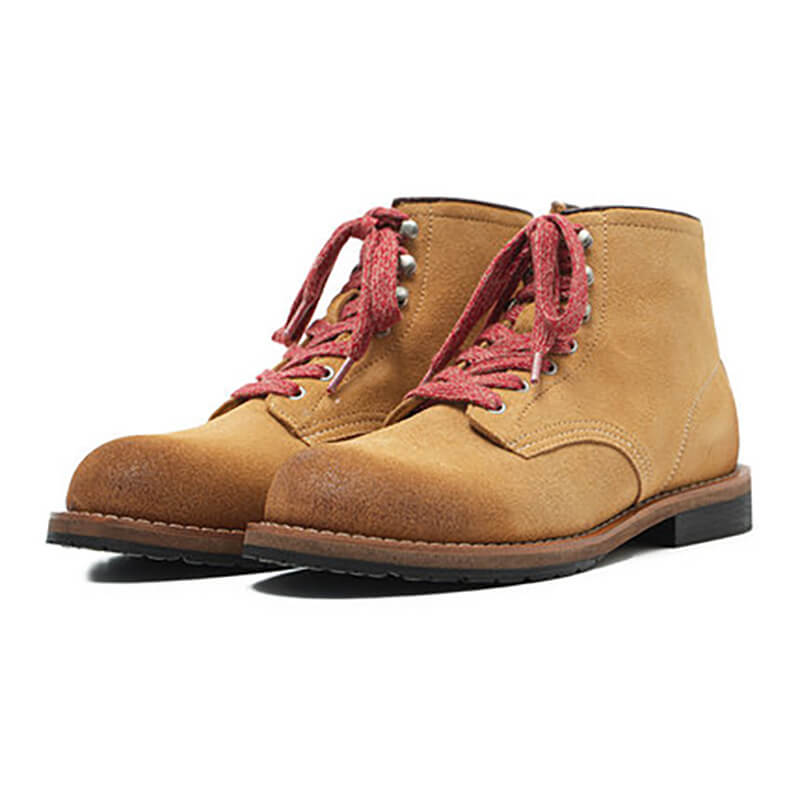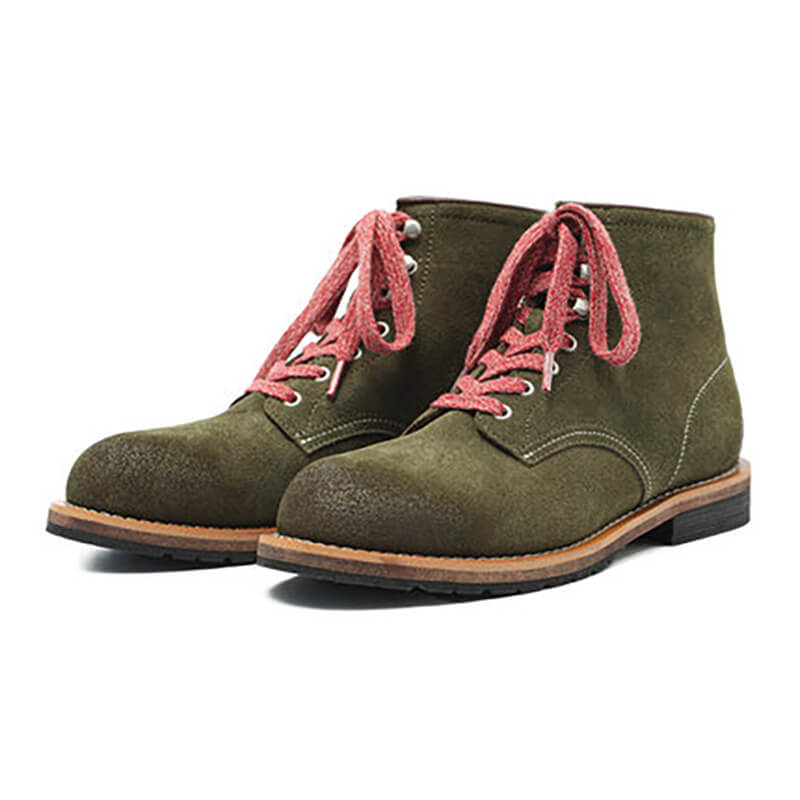 Suede M43 Boondocker Boots For Man|Heritage Trail Boots|Marschstiefel
Translation missing: en.products.product.price.regular_price
$178.99
Translation missing: en.products.product.price.sale_price
$178.99
Translation missing: en.products.product.price.regular_price
$198.99
Translation missing: en.products.product.price.unit_price
Tax included.
# NOTE: Order Confirmation Reply #
After you complete the order, you will receive an order confirmation email, please reply in time, we will process the order faster and better.
Please trust me, it's worth the wait!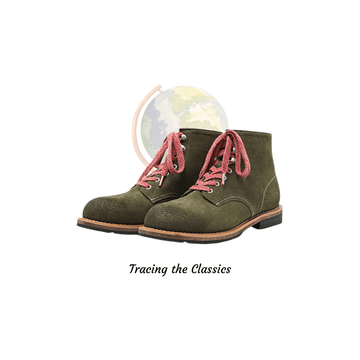 Suede M43 Boondocker Boots For Man|Heritage Trail Boots|Marschstiefel
Product description
Why do new boots need a break-in period?
Shipping and Return
Step Out in Style with Our Handcrafted Suede M43 Boondocker Boots "Marschstiefel"

Introducing our Marschstiefel, a handcrafted Museum Grade Reproduction of the iconic WWII German M43 Rough Outs Low Boots. These boots are the perfect addition to any vintage boots collection and a must-have for history buffs and fashion enthusiasts alike.
Crafted with utmost care and attention to detail, the Marschstiefel is designed to capture the essence of the original M43 Rough Outs Low Boots while adding modern-day functionality and durability. With a rough upper and rubber sole, these boots offer both comfort and longevity, making them suitable for everyday wear.
To ensure maximum versatility, we have improved the sole by removing anti-skid rivets and carefully selected a certain waterproof suede leather for the upper. The boots come with laces in three different colors, giving you the freedom to customize your look and showcase your unique style.
At Uncle Hector, we take pride in our craftsmanship and quality, ensuring that every pair of Marschstiefel is made to the highest standards. Our buffing handcrafted process and waterproof and anti-fouling features make these boots easy to care for and maintain, so you can enjoy them for years to come.
Experience the perfect combination of form and function with these roughout boots. Whether you're looking for a stylish addition to your wardrobe or a piece of history to cherish, the Marschstiefel is the perfect choice. Order now and step out in style with these classic, all-match boots.
Features

Classic suede design, easy-to-apply oil, and wax
Waterproof and anti-fouling
Buffing handcrafted
Fashion all-match, street/outdoor
3 color available, coffee,yellow,green.
Experience the perfect combination of form and function with these roughout boots. Made with high-quality materials and expert craftsmanship, they are designed for daily wear and built to last. Add a touch of vintage style to your wardrobe with the boondockers boots, available in three colors. Order now and step out in style.
Why you have chosen the correct size,but it still doesn't fit the foot.
Because the uppers of the boots are 100% leather, and the leather is thicker. There may be pressing your instep, this is normal.
After about 2 weeks of break-in, the upper will change with the shape of your foot and will become softer.
To know more about boots, please refer to the article
Most countries are free shipping. We have warehouses in North America,Europe and Hongkong. And generally deliver goods from the nearest warehouse. We will send the products in about three days.
Most of the products in the world will be received in 7-12 days. Some cities will be a little late because of the delivery company, but they will also be received in 20 days.
Delay Compensation:
We will compensate customers with cash coupons for shipping delays in transportation due to unexpected circumstances.

From the date of placing order, if the product are not in delivered state in tracking website within 14 working days (excluding weekends), we will provide a delay compensation of 20$ .You can use it unconditionally for your next purchase.
We want you to be 100% satisfied with your purchase. Items can be returned or exchanged within 30 days of delivery.Do not tear off the tag.
For more return details, please refer to the Return Policy
Tag @theunclehector in your Instagram photos for a chance to be featured here.Find more inspiration on our Instagram:theunclehector.
Post your UncleHector Shoes on Ins
Comfortable,long term casual boot
Comfortable, long term work boot
Yes,it is unclehector
Best durable boot I ever put on
Cool!
These uncle-hector fit perfectly. Are they perfectly comfortable out of the box as they will be in a year? No. But I m not some pansy hipster with a hair bun and a perfectly straight beard that complains about unbroken in leather and my soy decaf latte being a couple degrees off. Point is for $200 your buying a dependable hardworking boot that will last a lifetime.
They were on the money
Boots are remaking in nicely. Wore them at home on the weekend for about 4-5 ours each day. Had them loosely tied. Wore them last Monday all day and then every other the rest of the week. Fit very comfortably now and I am sure they will only get better!
Durable and so pretty
True classics! Can't find a better boot at this price!