"Looking to add some edge and comfort to your dress game? Check out these 5 unique sneaker styles from Hector Maden that are perfect for pairing with your favorite dress. From retro running shoes to hand-painted graffiti skate sneakers, there's something for every fashion-forward woman who wants to rock the sneakers with dress trend. Don't miss out on the latest fashion craze - upgrade your wardrobe with these sneakers with dress combinations today."
When it comes to summer fashion, it's important to stay cool and comfortable. That's why breathable fabrics, flowing shapes, vibrant hues, and comfy shoes are essential for any summer wardrobe. While sandals are a go-to for pairing with dresses, it's time to switch things up this season with a fresh and modern twist: pairing your dresses with sneakers. Not only does this combo offer unbeatable comfort, but it also creates a cool and chic vibe.
Whether you prefer classic white tennis shoes or retro runners, there are plenty of ways to play around with different dresses and sneakers. For example, you can try pairing a mini dress with high-top sneakers or a maxi dress with low-top kicks. Ready to upgrade your shoe collection with some designer pairs? Check out our top picks for the best sneakers to wear with dresses and get ready to turn heads with your effortlessly stylish looks.


Shop the Best Sneakers to Wear With Dresses

1.Retro sneakers

Retro sneakers are all the rage these days, tapping into our collective love for nostalgia. Despite the influx of modern designs, vintage creations continue to be a hit. In fact, even celebrity stylists are raiding the archives for inspiration. The British Trainer Retro Running Shoes, for instance, are a favorite among female players who appreciate the classic running shoe style and traditional brown of the Goodwood era. These kicks look stunning even when paired with something as simple as a Gucci Screeners multi-colored striped polo shirt dress. And if you're a fan of jeans, you'll love this style just as much. For those who prefer to stick to their comfort zone, consider pairing these sneakers with a college-style super-short skirt or a white mid-length dress.


British Trainer Retro Running Shoes
British Trainer Retro Sneakers Key Features:
Made from a combination of cattle suede, oxford cloth, and umbrella cloth, these retro running shoes are both textured and practical.
The best retro jogging sneakers can be paired with a variety of outfits, including jeans, sweatpants, and dress.
These best retro running shoes are equipped with thick and durable encrypted woven shoelaces.
The flannel lining and fit shoe type of the British Trainer men's retro running shoes give your feet a comfortable space.
Remodeled to restore the details of the original design, these re-engraved retro jogging sneakers embody the retro trend of the 1960s.
Experience the perfect blend of vintage style and modern functionality with these British Military Trainer-inspired retro running shoes. Don't miss out on the chance to own a pair of sneakers that pay tribute to history while remaining stylish and practical.
Original Price:170$
Sale Price:150$
Get 20$ Sale Off via above product link
2.Platform Sneakers

As we enter the summer season, it's time to trade in your platform sandals for the trendy platform sneakers. Not only are they known for being comfortable with their thick sole, but they also provide a chic edge to your everyday look. One versatile option is Hector Maden's SILVER WING casual Sneakers, which can be worn to a casual work environment or even an alfresco dinner. These sneakers offer both comfort and style, making them a must-have addition to your shoe collection.
This summer, women can upgrade their sneaker game with hector maden retro suede jogging shoes. These shoes boast a classic and worn-out style, making them perfect for women who want to add a touch of vintage to their casual sneaker collection. hector maden's retro brown jogging shoes feature a unique color rubbing process that creates a textured upper, which complements any street-style outfit.

The suede retro brown jogging shoes for women are packed with features that are both stylish and functional. The shiny silver material on the heel adds a striking detail to the shoe, while the old-fashioned color rubbing process enhances the overall vintage look. The three-layer blended outsole, made of TPU, EVA, and Rubber, provides maximum durability and comfort. The printing insole not only adds style but also ensures added comfort for long walks.

Hector Maden's women's casual sneaker is designed to offer a unique combination of style and functionality. The three-layer blended outsole provides superior support and flexibility, while the silver shiny material adds an eye-catching detail to the heel. The printing insole provides added comfort, while the old-fashioned color rubbing process adds to the overall vintage aesthetic of the shoe.


If you're looking to add a touch of vintage flair to your sneaker collection, Hector Maden's retro suede jogging shoes are the perfect choice. Don't settle for ordinary sneakers - upgrade your wardrobe with these trendy sneakers for summer 2023. Shop now and experience the perfect combination of style and comfort.
Original Price:193$
Sale Price:173$
Get 20$ Sale Off via above product link
3.High-Top Sneakers

High-top sneakers will never go out of style. This silhouette can be worn in any season and is an ideal transitional piece that can be used to add edge to any ensemble—even if that outfit includes a floral print. Additionally, with many iterations inspired by nostalgic basketball sneakers, they encourage a retro appeal that incorporates well with any personal style.

 Hector maden's option is your best bet if you're looking for a fashion sneaker. Pair them with a neutral mini dress and a matching blazer.Introducing our latest addition to the Hector Maden collection - the Indian print high-top canvas sneakers. These sneakers are perfect for women who want to add a unique touch to their everyday outfits. The Indian print design on the sneakers gives a colorful and vibrant look that is sure to make a statement.

Pair these high-top canvas sneakers with a flowing summer dress for a bohemian-inspired look, or with a pair of denim jeans for a more casual outfit. The sneakers are designed for both style and comfort, with a soft canvas upper and a sturdy rubber sole that provides excellent support and traction.
The Indian print design on these sneakers is a nod to traditional Native American culture, adding a touch of history and culture to your wardrobe. These sneakers are perfect for women who want to stand out from the crowd with their unique sense of style.

Don't miss out on the opportunity to add these Indian print high-top canvas sneakers to your shoe collection. Order now and add a pop of color and culture to your everyday outfits.
4.Low-Top Sneakers


If you prefer a subtle sneaker look, low-tops will work perfectly. The sleek silhouette pairs equally well with body-hugging dresses and voluminous pieces.
Looking for a unique and stylish shoe to wear this summer? Look no further than our Graffiti Painting German Army Trainers! Each pair of these sneakers is hand-painted with acrylic ink, making them truly one-of-a-kind. The vintage German army trainer design is given a bold and colorful update with the graffiti print, creating a new visual experience that is sure to turn heads.

But don't let their bold design fool you - these fashion city girl shoes are also incredibly comfortable to wear. Made with suede surface material and breathable lining, they'll keep your feet feeling soft and cool even on the hottest summer days. And the thickened, wear-resistant insole means you'll stay stable and secure even on slippery surfaces.
Whether you're pairing them with a flowing maxi dress or a pair of relaxed fit pants, Hector maden's Graffiti Painting German Army Trainers are the perfect statement piece to complete any summer outfit. So why wait? Get your pair today and step out in style!
Original Price:145$
Sale Price:125$
Get 20$ Sale Off via above product link
5.White Sneakers
C-Class Retro Sneakers "OLYMPISM 1984"
Incorporating white sneakers into your wardrobe is a surefire way to effortlessly elevate your look. The versatility of a crisp, clean pair of white sneakers makes them a perfect pairing with any type of dress, from a breezy maxi to a chic LBD. They add a touch of casual cool to any ensemble, making them an ideal choice for everyday wear. But don't just limit them to daytime activities - swap out your heels for a pair of comfortable white sneakers to dance the night away at your next after-party.
With so many options out there, it can be overwhelming to choose the perfect pair. When making an investment, it's important to choose a shoe that you'll love and wear for years to come. The "OLYMPISM 1984" C-Class Retro Sneaker from Hector Maden is a must-have for street-style enthusiasts, offering a timeless design that will never go out of fashion.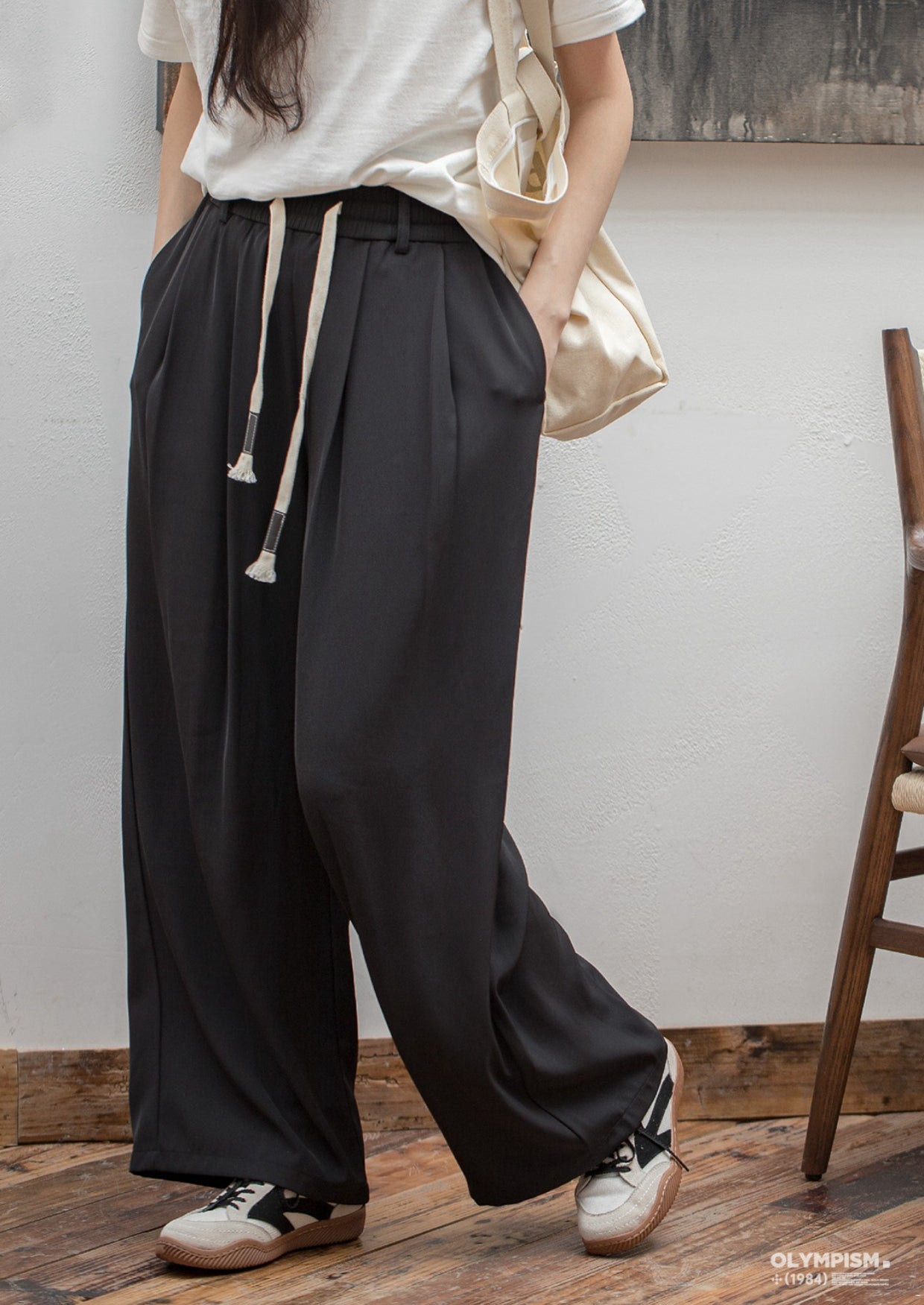 Looking for a versatile and comfortable pair of sneakers that can elevate your summer wardrobe? Look no further than our C-Class Retro Sneakers for Women "OLYMPISM 1984." These iconic sneakers perfectly blend retro and modern design elements, making them a must-have in any shoe closet.

Crafted with advanced technology, these sneakers are built to last wear after wear. The EVA midsole cushioning combines soft foam with a durable yellow rubber rim for all-day support, while the lightweight upper offers breathability and the foam-cushioned heel ensures a cloud-like feel. The rubber outsole is designed to provide long-term wearability.


These retro sneakers boast the same craftsmanship that made Hector Maden a street style favorite. The yellow rubber sole and the logo of the 1984 Olympic Games give them a unique, nostalgic feel. They can be worn with anything from shorts and a tee to a maxi skirt or dress, adding a sporty touch to your dressed-up looks or showing off your style when you're looking laid-back.

Upgrade your summer style game with  C-Class Retro Sneakers  "OLYMPISM 1984." These classic and comfortable sneakers are the perfect addition to your wardrobe, whether you're running errands, heading to the beach, or just enjoying a sunny day out. Don't wait - grab your pair today and experience the true essence of vintage.
Original Price:145$
Sale Price:125$
Get 20$ Sale Off via above product link
6.Athletic Sneakers
Mesh British Military Jogging Sneaker
 Athletic trainers have come a long way from being just workout shoes. Nowadays, brands like Hector Maden have transformed them into a fashion must-have. We see them strutting down the runways and even worn by A-list celebrities on the red carpet and to black-tie events. Of course, not all of these stylish sneakers are suitable for the gym. However, some statement-making trainers can definitely elevate your work wardrobe.

Whether you're a fitness enthusiast or not, Hector Maden's 1960s Mesh British Military Jogging Sneaker kicks are a great choice for pairing with casual cotton ribbed dresses. These kicks embody the spirit of movement with a seamless design and innovative style, perfect for keeping you stylish and comfortable during your busy day.
Original Price:185$
Sale Price:165$
Get 20$ Sale Off via above product link