Summer is the perfect time to update your footwear collection with stylish summer sneakers that keep you looking fashionable and feeling comfortable. However, we all know that summer can bring its fair share of awkward and uncomfortable moments when it comes to footwear. From sweltering heat and excessive sweating to unpleasant foot odor, these challenges can dampen our summer adventures. But fear not! We have the solution that will put all your worries to rest.
Introducing the Cool and Luxurious Silk Vamp Chunky Summer Sneakers - Glacier, the ultimate summer footwear that not only addresses these common issues but also keeps you effortlessly stylish. Get ready to step up your style game and make the most of the sunny season, without any of the discomfort.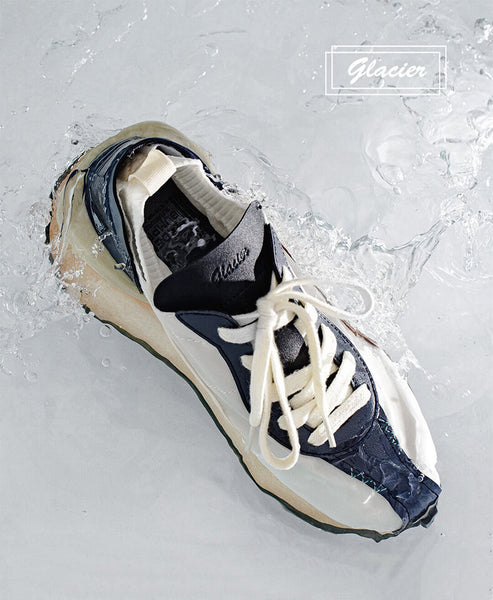 Now, let's dive into the captivating features of the Cool and Luxurious Silk Vamp Chunky Summer Sneakers - Glacier and discover why they are a game-changer in summer footwear.
Breathable Dual-Layer Material
When it comes to summer footwear, breathability is key. The Cool and Luxurious Silk Vamp Chunky Summer Sneakers - Glacier feature a unique dual-layer material that sets them apart from traditional shoes. The first layer boasts a silky satin fabric, offering a luxurious texture and an elegant appearance.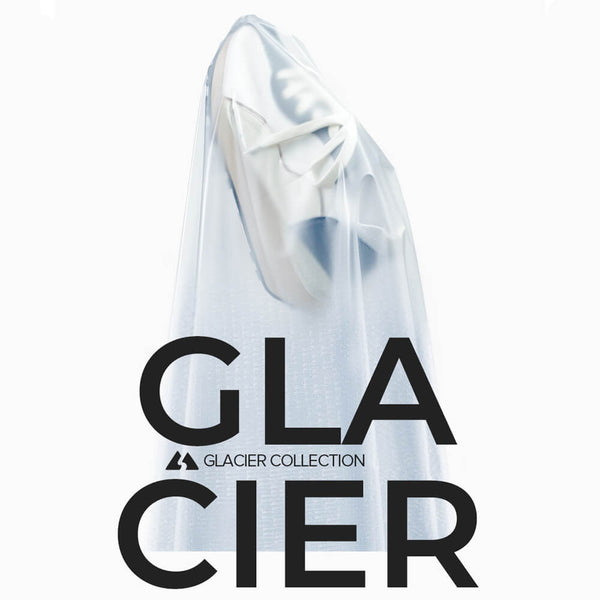 The second layer showcases a breathable mesh made from ice silk cloth, providing a cooling touch and enhanced airflow. This innovative combination of materials ensures both style and comfort, making these cool summer sneakers ideal for individuals prone to sweaty feet during the summer heat. Picture yourself strolling along the boardwalk or enjoying a sunny picnic without worrying about discomfort or excessive perspiration.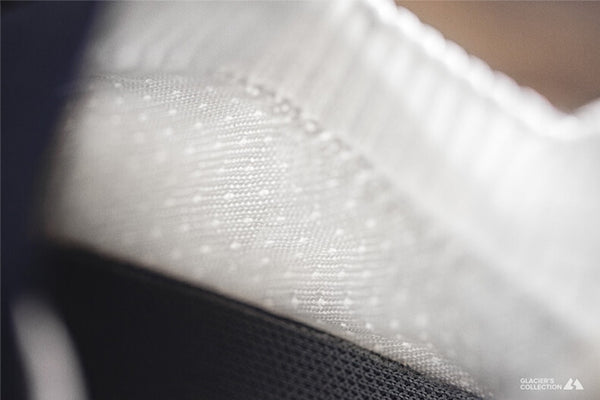 Fashion-forward Design
Drawing inspiration from retro running shoes and incorporating elements of chunky sneakers, the Cool and Luxurious Silk Vamp Chunky Summer Sneakers - Glacier exude a timeless charm. The multi-textured upper adds depth and visual interest to the shoe's overall design. The fusion of silky Sardinia fabric and premium leather materials creates a juxtaposition that is truly remarkable. It's an unexpected combination that showcases the versatility and ingenuity of these summer sneakers. From casual outings to fashion-forward streetwear, these breathable sneakers for summer effortlessly elevate your style.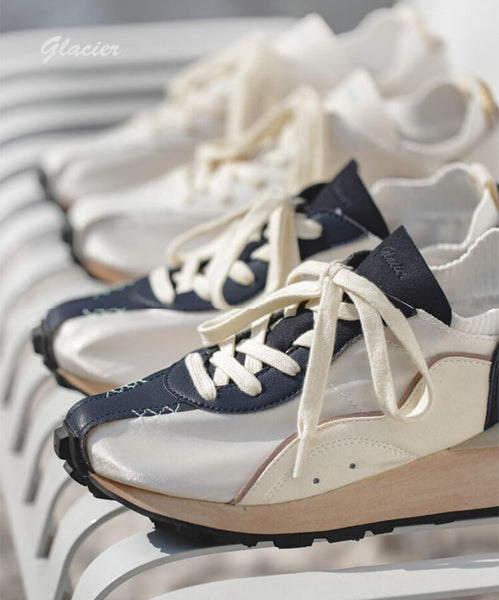 Three-layered Sole:
The sole of the Cool and Luxurious Silk Vamp Chunky Sneakers - Glacier is built with three layers for optimal performance. The top layer features TPU for added durability and stability, while the middle layer consists of EVA foam to provide cushioning and shock absorption. The bottom layer is made of wear-resistant rubber, ensuring excellent traction and longevity. With this triple-layered sole, these summer sneakers offer the perfect balance of comfort, support, and durability for all your summer adventures.
Gender-Neutral Sizing:
The Cool and Luxurious Silk Vamp Chunky Sneakers - Glacier are designed to be versatile and inclusive. They are available in a range of sizes from 35 EU to 45 EU, catering to both men and women. The sizing is slightly larger, accommodating those who typically wear a size 46 EU,choose 45 EU. This makes them an ideal choice for couples or families who enjoy matching footwear. Embrace the unity and style with these summer retro sneakers, creating unforgettable memories during your summer escapades.
Styling Tips:
Unleash your creativity and embrace the retro-chic vibes of the Cool and Luxurious Silk Vamp Summer Chunky Sneakers - Glacier. Pair them with casual ensembles for a laid-back look that exudes effortless cool. Combine them with denim shorts, a graphic t-shirt, and a lightweight jacket for a perfect summer outfit. Alternatively, channel your inner fashionista and go for a vintage-inspired look. Opt for high-waisted wide-leg pants, a tucked-in blouse, and oversized sunglasses for a fashion-forward statement. With the option of black or white, these summer jogging sneakers effortlessly complement any outfit, allowing you to showcase your unique style.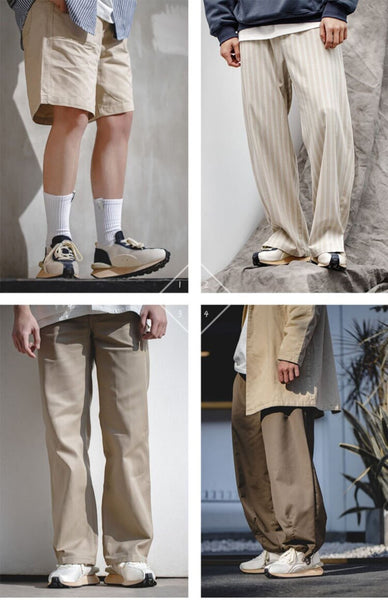 In conclusion, the Cool and Luxurious Silk Vamp Chunky Summer Sneakers - Glacier are the ultimate summer footwear choice that combines style, comfort, and functionality. With their unique dual-layer material, they provide a refreshing and breathable experience, keeping your feet cool and dry even on the hottest days. The exquisite design, inspired by retro running shoes and infused with modern elements like chunky sneakers, makes these cool feeling shoes a versatile option for everyday wear and a statement piece for your summer outfits.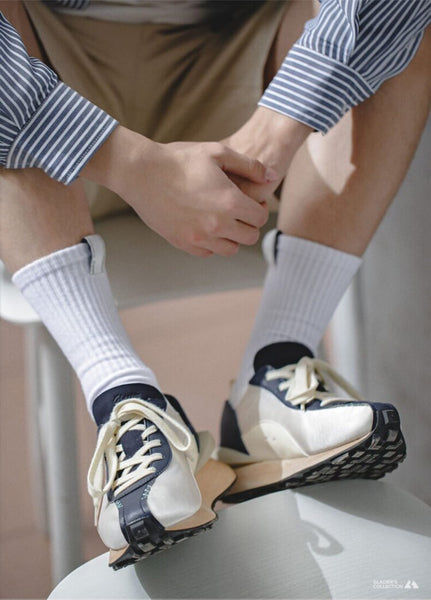 Whether you're strolling along the beach, exploring new city streets, or simply enjoying a casual day out, these sneakers will elevate your style game while ensuring maximum comfort. Available in classic black and crisp white, they can effortlessly complement any summer wardrobe, allowing you to embrace both casual and retro fashion trends.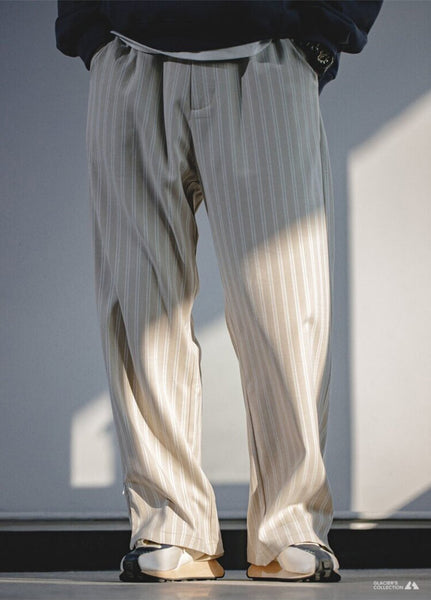 So, why settle for ordinary sneakers when you can enjoy the cool and luxurious experience of the Silk Vamp Chunky Summer Sneakers - Glacier? Step into a perfect summer with these exceptional shoes for summer that are designed to keep you looking and feeling your best. Don't let discomfort hold you back; embrace the season with confidence and style.
Wishing you a sensational summer filled with unforgettable moments and the perfect pair of sneakers on your feet!