Step into a world of elevated craftsmanship and unique style with Walden, the latest masterpiece designed by hector maden. These deconstructed
Women's High Top Canvas Sneakers
are set to redefine the ordinary and draw inspiration from the rich heritage of
Boro culture
, hailing from the northern region of Aomori in Japan.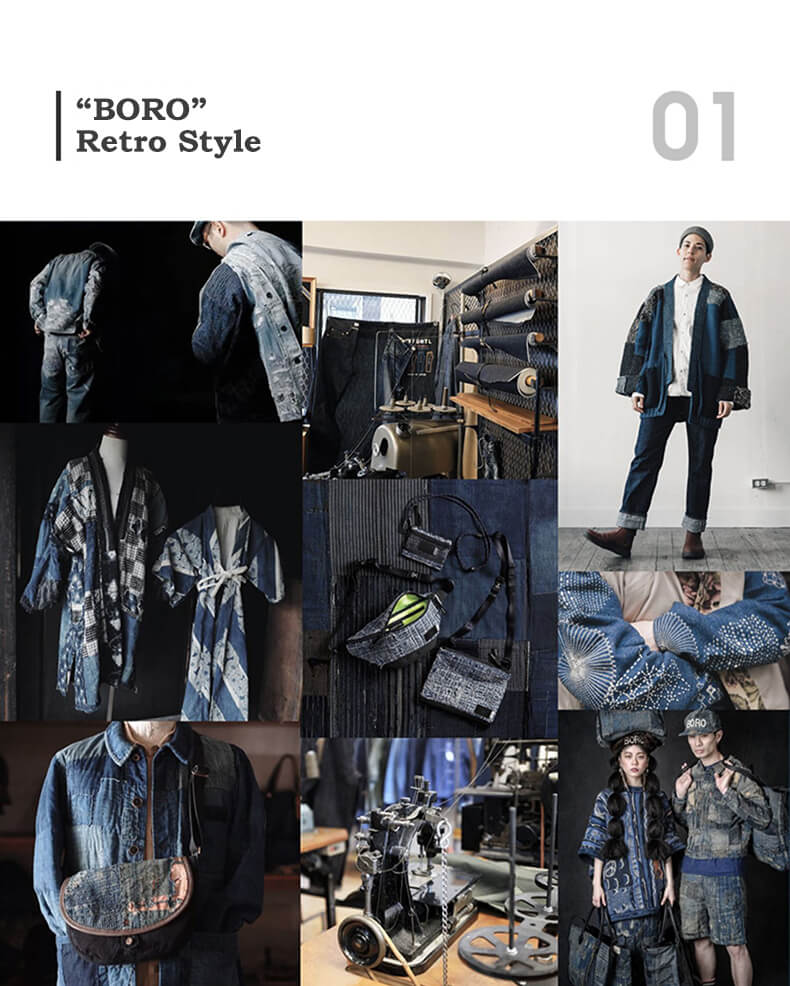 Boro, derived from the Japanese words for "tattered cloth" or "ragged fabric," lies at the heart of this captivating cultural phenomenon. Born out of economic hardships and scarcity, Boro artisans meticulously repaired and patched old garments, breathing new life into them. Drawing from this distinctive artistry and philosophy, Walden's design presents a high top
retro canvas sneakers
 marvel that pays homage to Boro's sustainable, modest, and utilitarian principles.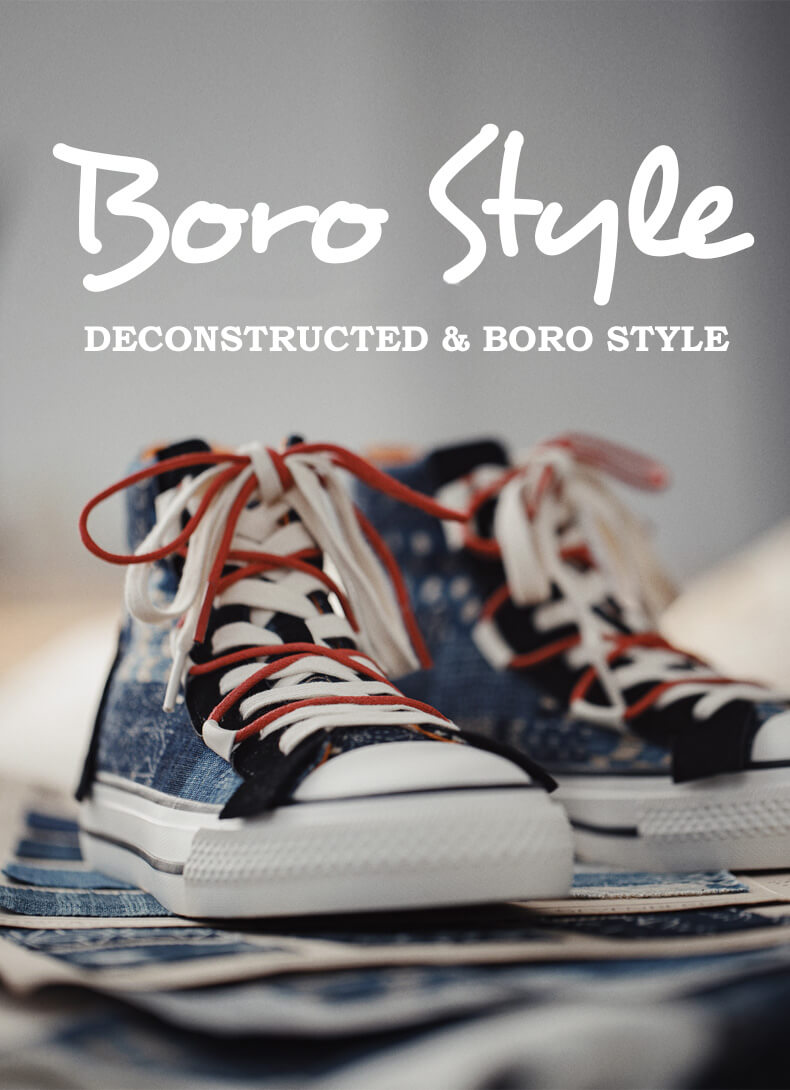 Every pair of
Walden women canvas sneakers
is crafted with meticulous attention to detail, using premium cotton fabric and suede that exude a vintage and retro charm, capturing the essence of casual elegance. The harmonious blend of carefully woven materials showcases 8-10 Boro-inspired canvas patches, while reinforced suede detailing at the heel and lace holes adds durability and a touch of sophistication. The captivating combination of red and white shoelaces adds a distinct flair, setting
Walden high top retro sneakers
apart from the sea of conventional canvas footwear.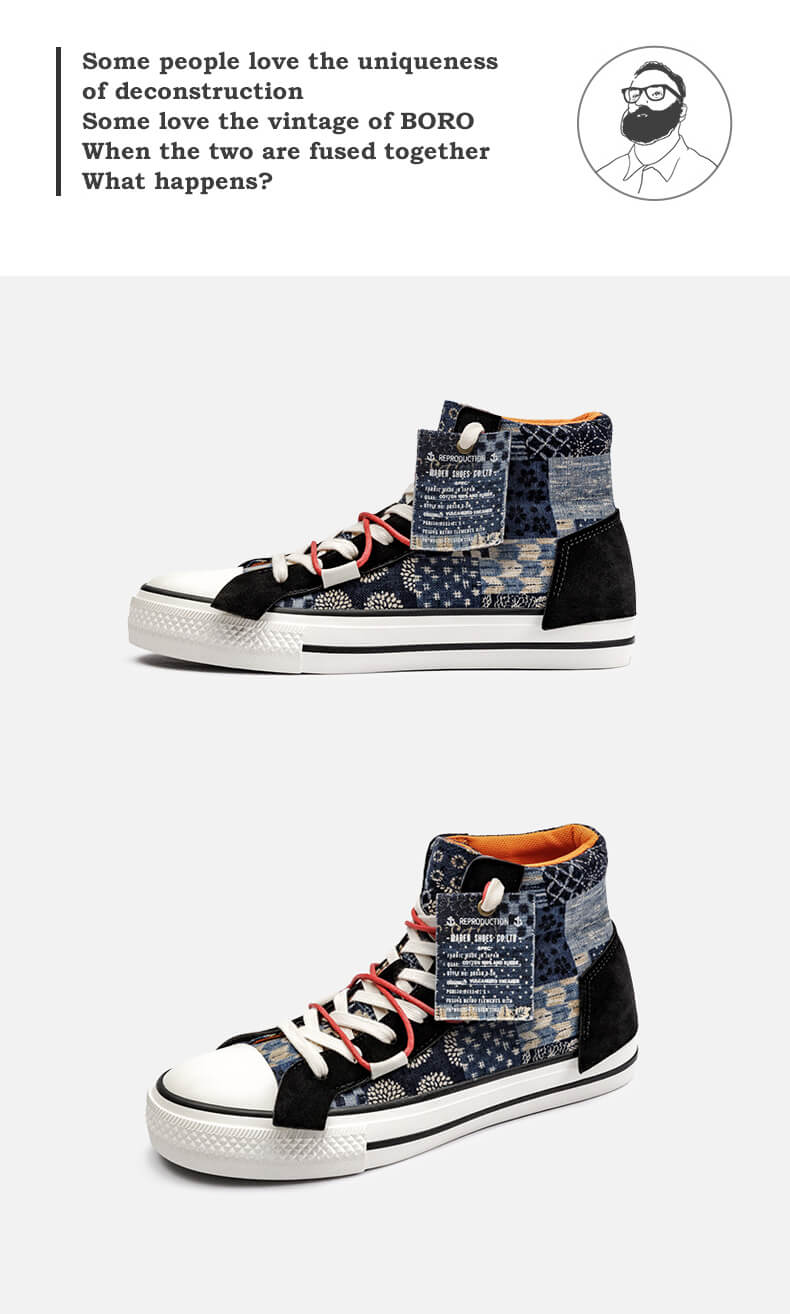 The name "Walden" pays tribute to
Henry David Thoreau's renowned work
, evoking a longing for simplicity and a contemplation of societal pressures and material pursuits. Just as Thoreau sought solace in the rustic beauty near Walden Pond, hector maden's design team aims to inspire wearers to embark on their own introspective journey, emphasizing a return to nature and a mindful lifestyle.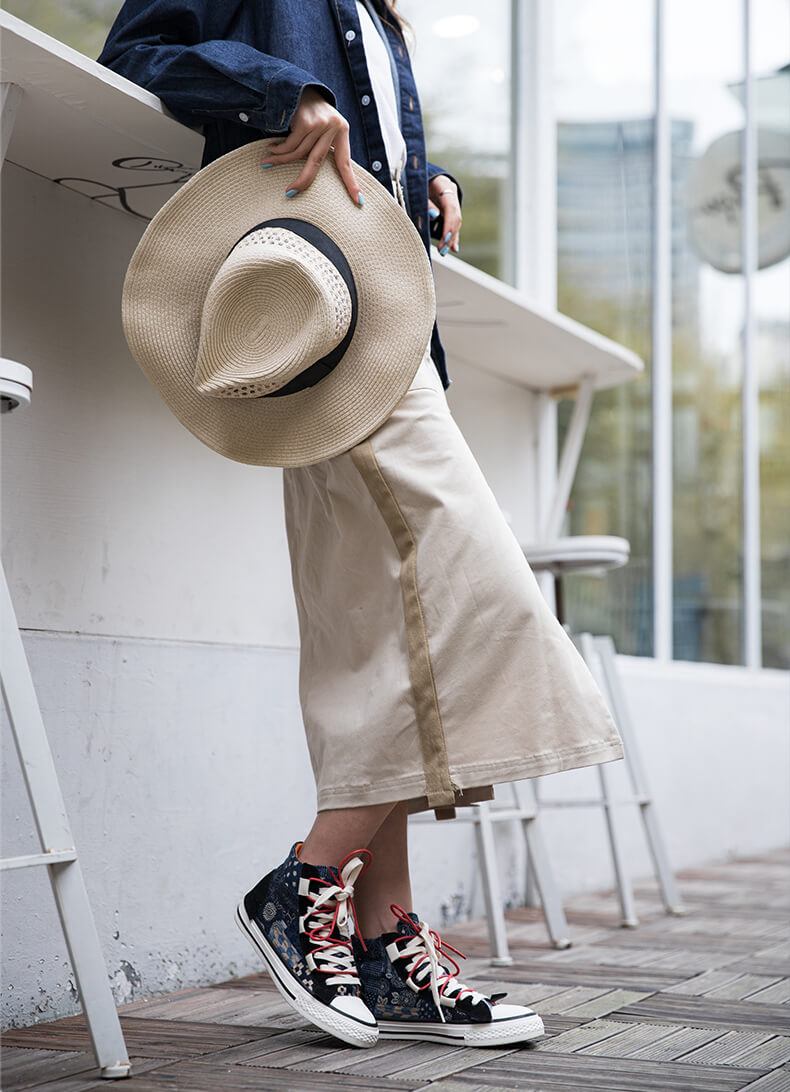 Indulge in the natural allure and emotional resonance of Walden, where modern aesthetics intertwine with Boro-inspired artistry. Join the league of discerning women who appreciate timeless elegance and sustainable fashion. Discover the captivating world of Walden today and make a bold fashion statement that reflects your individuality.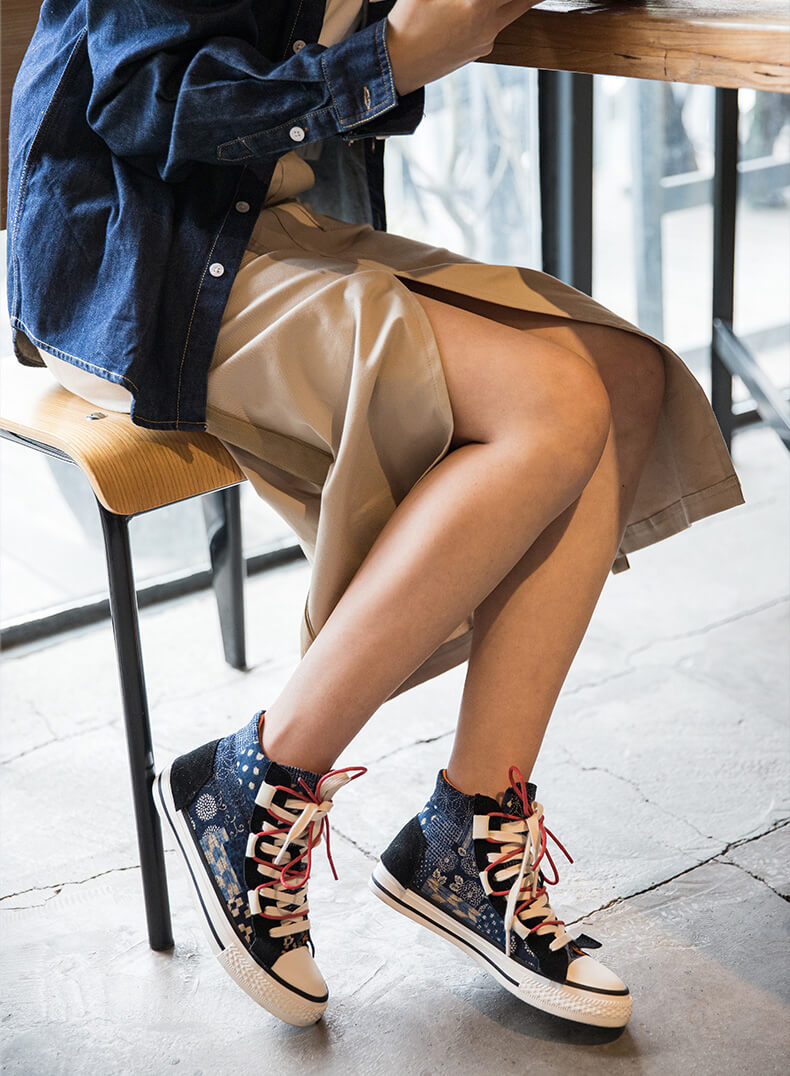 For more information or to explore the Walden collection, please visit [
website
]