Moc Toe Suede Chasseur 8173 Boots For Man
translation missing: en.products.product.price.regular_price
$190.00
translation missing: en.products.product.price.sale_price
$190.00
translation missing: en.products.product.price.regular_price
$210.00
Tax included.
# NOTE: Order Confirmation Reply #
After you complete the order, you will receive an order confirmation email, please reply in time, we will process the order faster and better.
Please trust me, it's worth the wait!
Product description
Why do new boots need a break-in period?
Shipping and Return
Moc Toe Suede Chasseur 8173 Boots Parts:
The evolution from the Canoe Moc series. The moc toe boots layered with vamp and suede create a unique retro fashion style.

Classic boots type upgrade
Layered vamp with suede
Spacious interior space
Classic American retro design
Moc Toe Suede Chasseur 8173 Boots Features:
1. Satin in the Leather World - Suede Leather
Suede is a type of leather made from the underside of animal skin with a soft surface and a napped finish. Suede, on the other hand, is smoother, than full-grain leather, which is used to make Crazy Horse Leather. leather manufacturers will just turn the leather hide so that the underside is the outside, giving the appearance of suede but with the same tough and rigid quality of leather.
2. An indispensable Classic GOODYEAR WELTED
Goodyear Welted is a unique handcrafted shoe-making process with a high level of craftsmanship. Hector Maden has always insisted on expressing this most classic craftsmanship by hand.
3. Nitrile cork outsole
Cork nitrile soles are a perfect blend of sleek and resilient. Compared to a leather sole, cork nitrile will feel like it lasts forever. Leather soles breathe well and are very comfy, don¡¯t get us wrong, but there¡¯s much more resilience and durability with nitrile cork.
4. Beautiful aged look
Through continued wear, the leather will develop details all of its own which result in a beautiful aged look that is unique to the wearer.
5. EVA foam shoe sole with excellent cushioning performance
EVA is a foam commonly used in the midsoles of sneakers that provides great shock absorption when you walk or run. it¡¯s often considered more comfortable than traditional midsole and outsole materials like cork, leather, and rubber.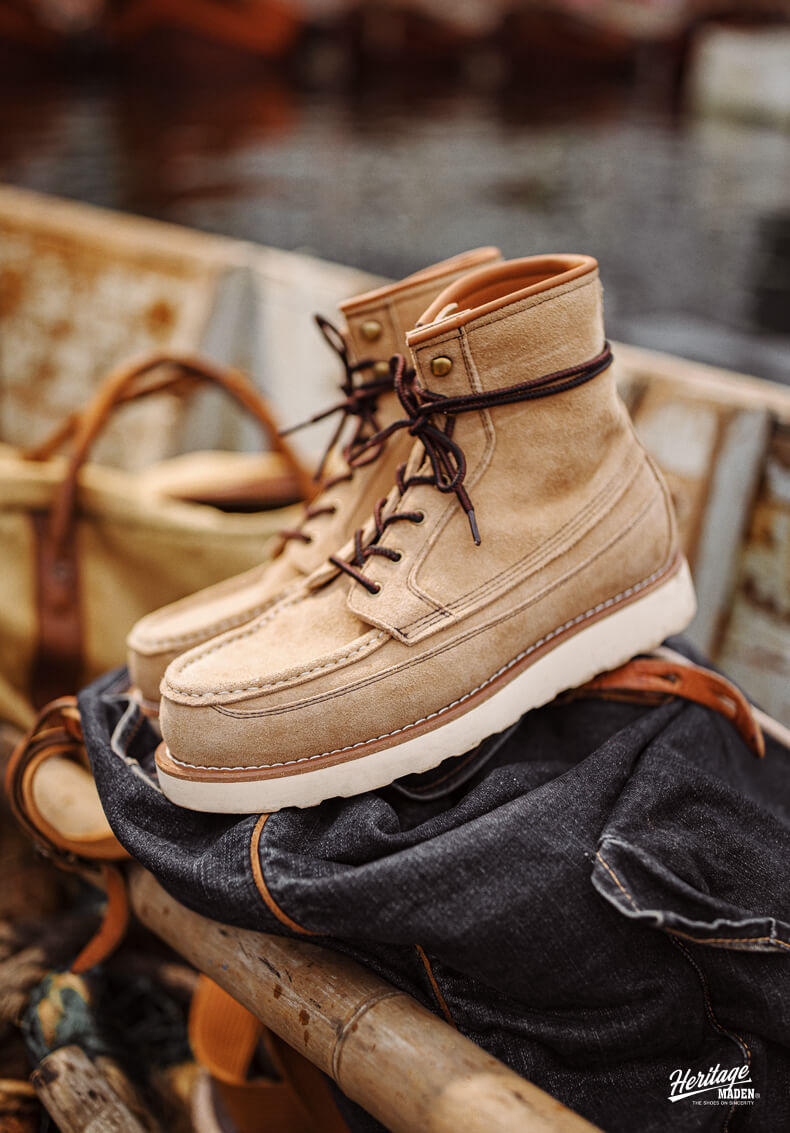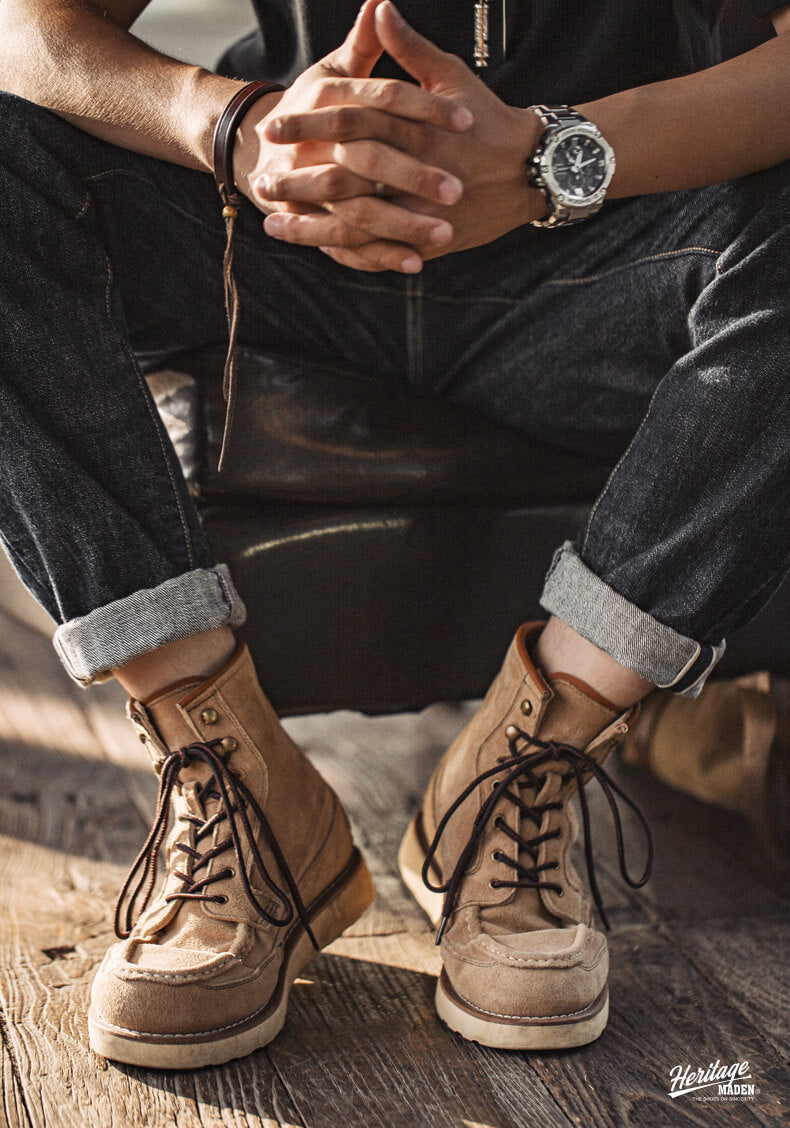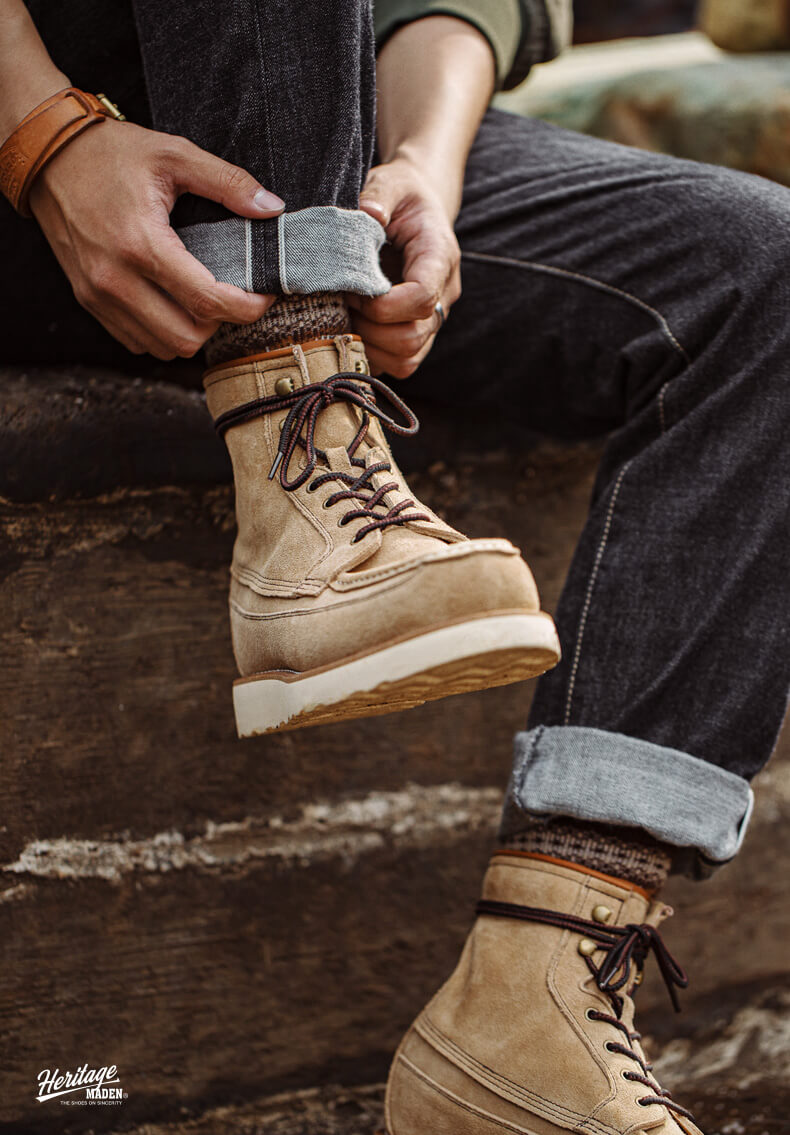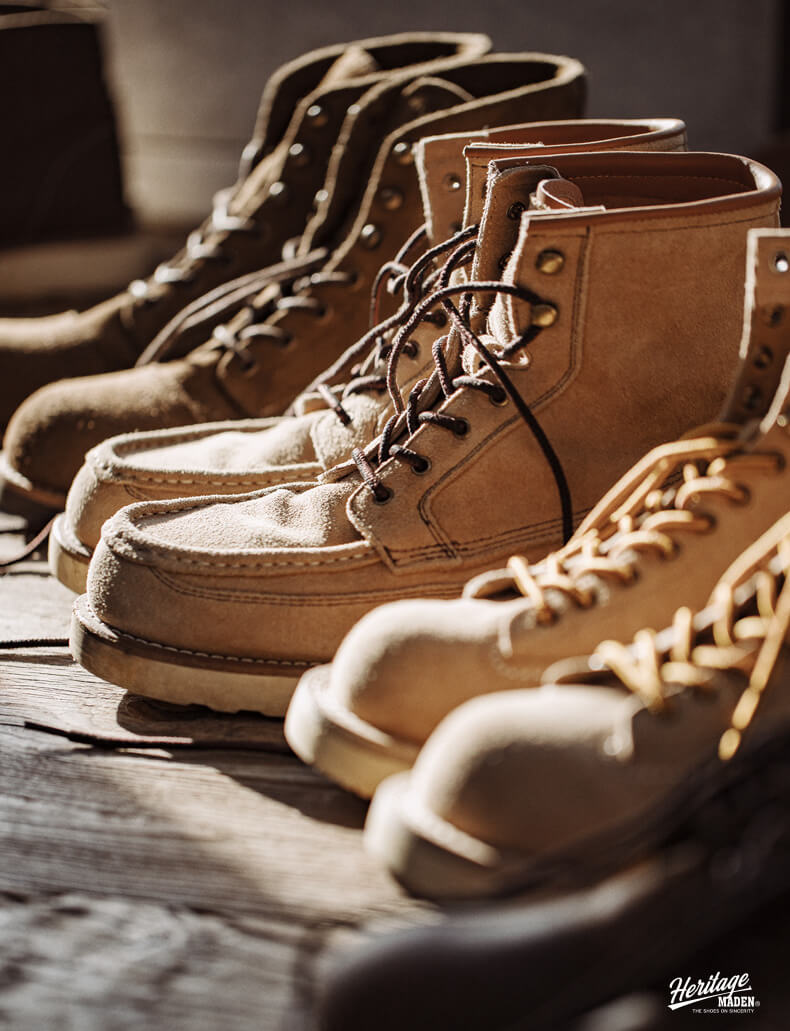 ?

Why you have chosen the correct size,but it still doesn't fit the foot.
Because the uppers of the boots are 100% leather, and the leather is thicker. There may be pressing your instep, this is normal.
After about 2 weeks of break-in, the upper will change with the shape of your foot and will become softer.
To know more about boots, please refer to the article
Most countries are free shipping. We have warehouses in North America,Europe and Hongkong. And generally deliver goods from the nearest warehouse. We will send the products in about three days.
Most of the products in the world will be received in 7-12 days. Some cities will be a little late because of the delivery company, but they will also be received in 20 days.
Delay Compensation:
We will compensate customers with cash coupons for shipping delays in transportation due to unexpected circumstances.

From the date of placing order, if the product are not in delivered state in tracking website within 14 working days (excluding weekends), we will provide a delay compensation of 20$ .You can use it unconditionally for your next purchase.
We want you to be 100% satisfied with your purchase. Items can be returned or exchanged within 30 days of delivery.Do not tear off the tag.
For more return details, please refer to the Return Policy
Tag @theunclehector in your Instagram photos for a chance to be featured here.Find more inspiration on our Instagram:theunclehector.
Post your UncleHector Shoes on Ins
Fantastic
Very soft and light fantastic now I have nothing left but to age them making them even more beautiful
Thank you for your 5 star review on the classic 8173 boots. I'm glad to hear that you know how to take care of your boots, it shows you are a boots enthusiast. We achieved our goal and let more boots enthusiast know about us! Thank you so much!
Sehr Zufrieden
C'est la troisième paire de chaussures de ce genre que mon fiancé a achetée, et ils ont travaillé dur pendant environ un an avant de faire quelques trous dans le caoutchouc pour laisser l'eau couler pendant l'irrigation (c'est un fermier), donc souvent à travers les champs / fossés. Mais ils ont l'air bien, confortables et bien soutenus. Il les aime!!!
Retro boots
Okay, so I've had these boots for a few months now and they're great straight out of the box. If anything happens I'll update my review. The biggest con for me are that these boots don't breathe. I don't see it being an issue during the winter months, but during the summer my feet are definitely not smelling good after a 8 hour shift. That aside, if you don't have feet issues these boots will serve their purpose.
10/10 best boot I've ever bought in the last 20 years- Mucho Gracias Uncle Hector x
Thanks for the reviews, i'm proud of it.