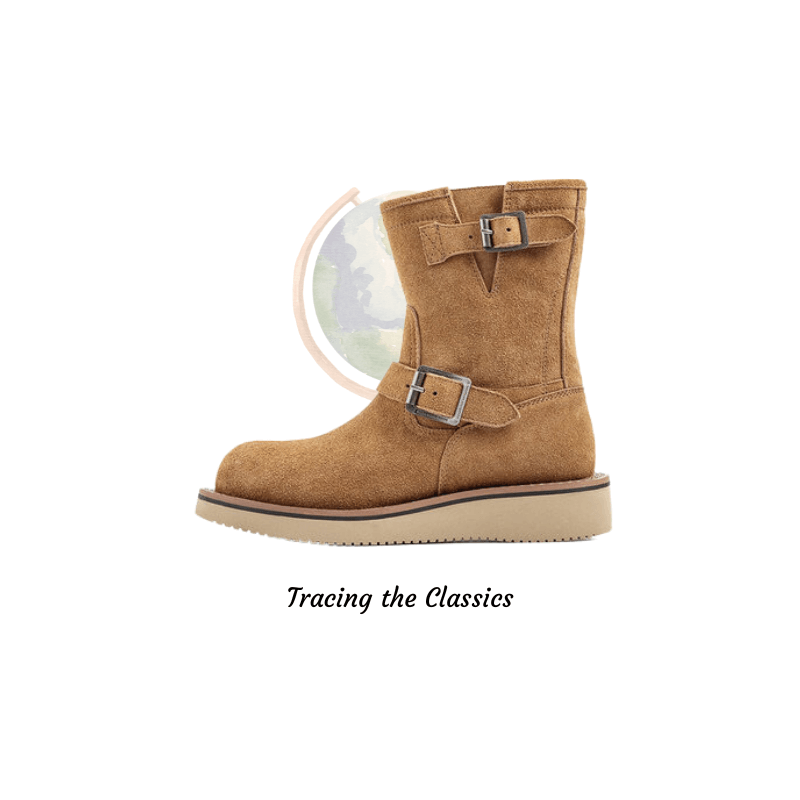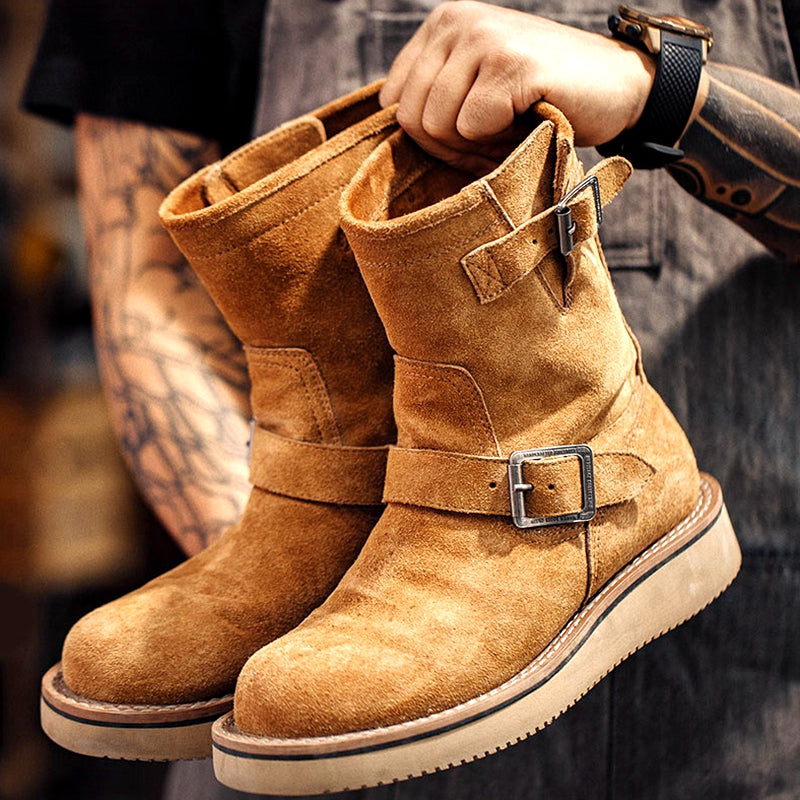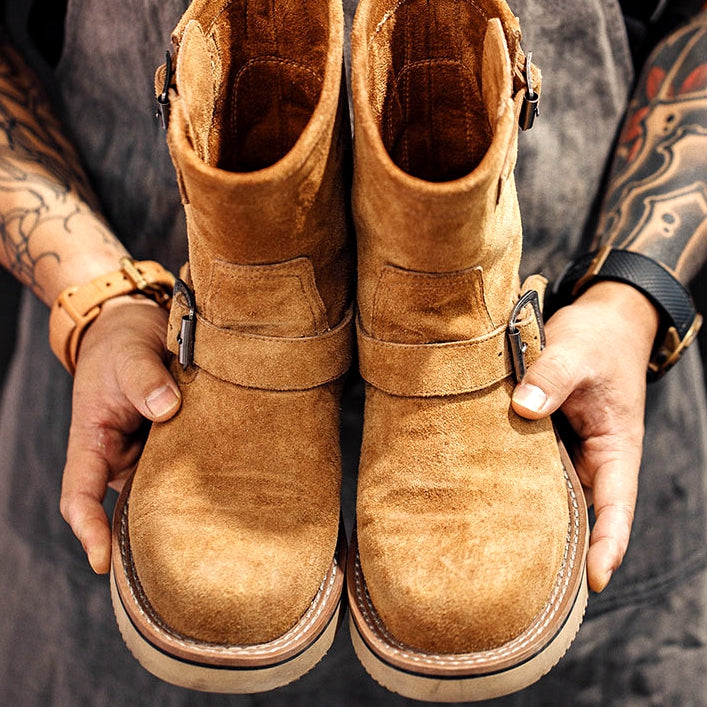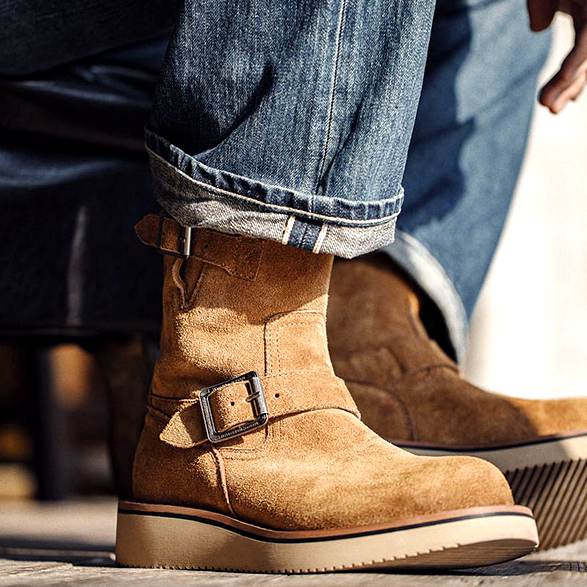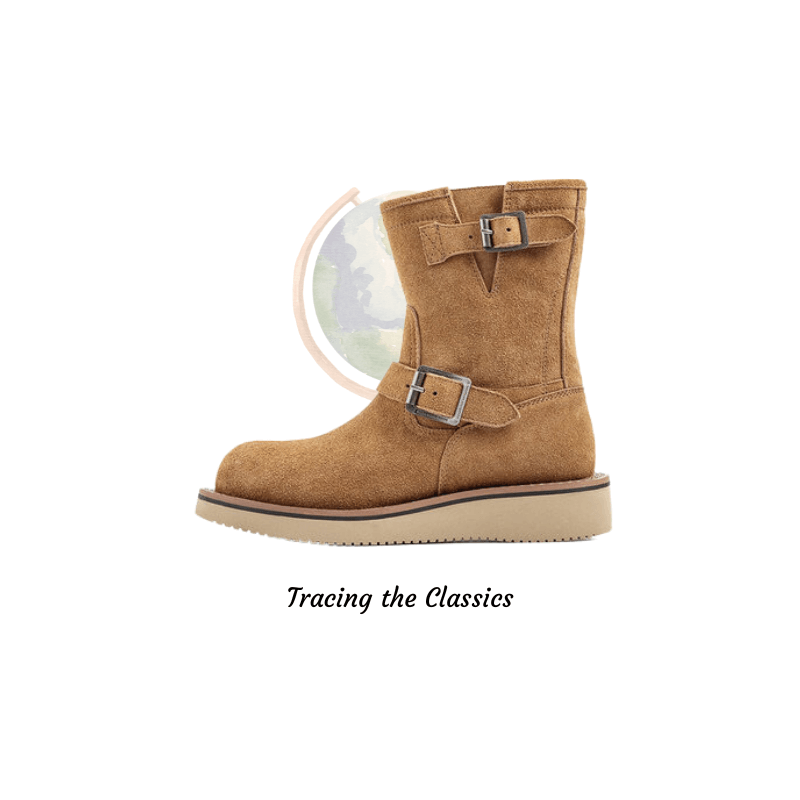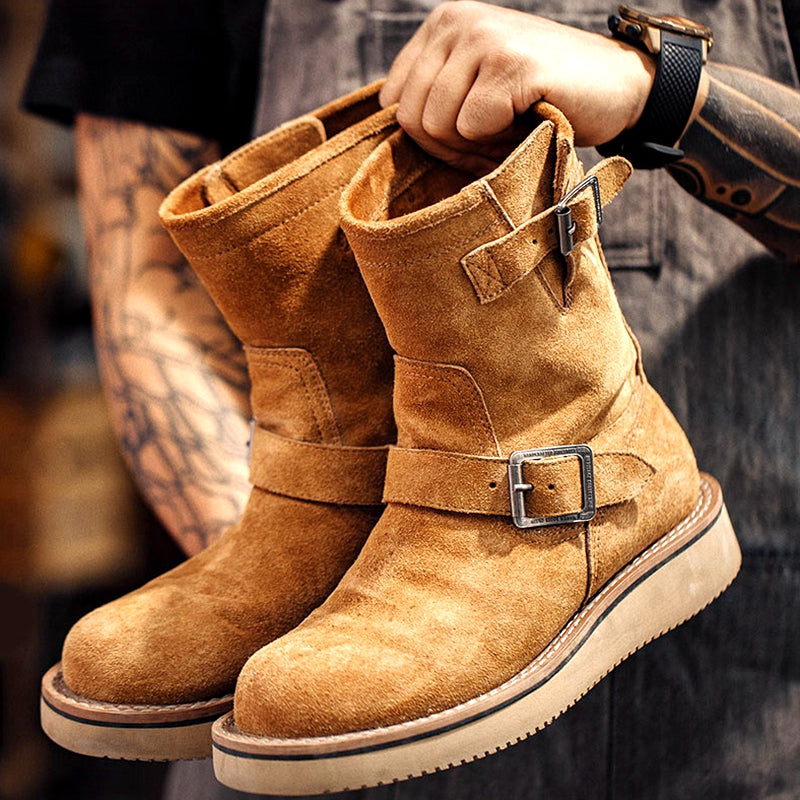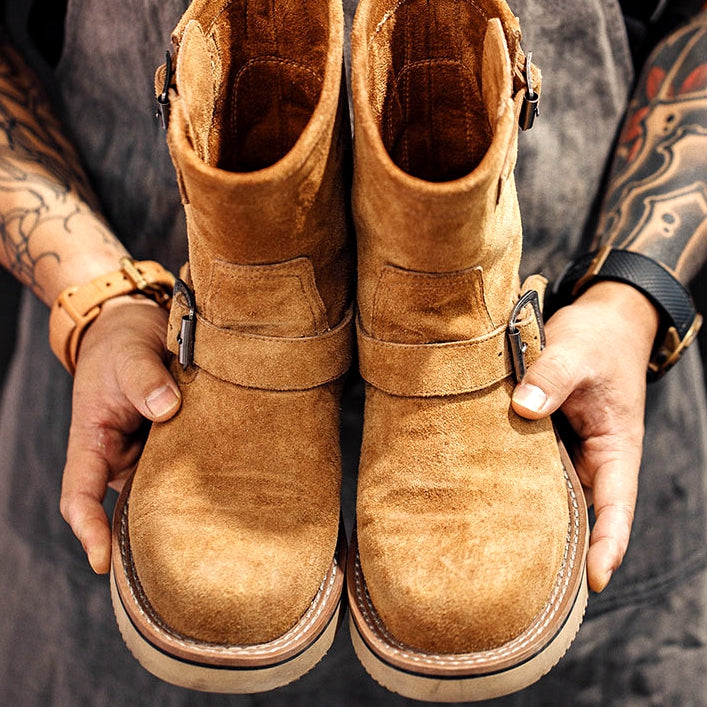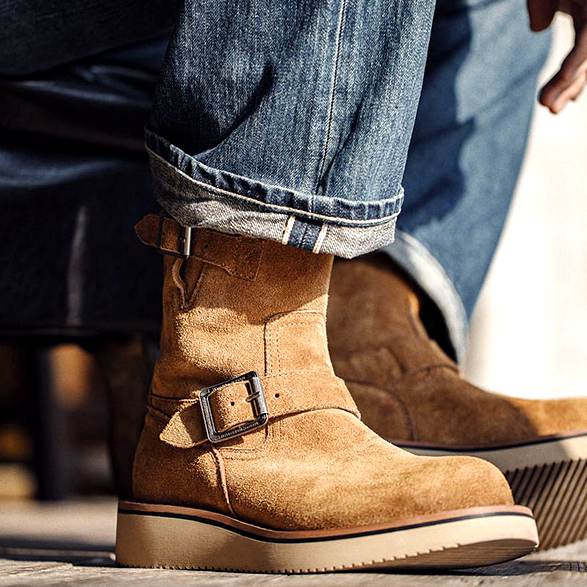 Hector Maden Suede Engineer Boots|Vintage Boots|Heritage boots
Translation missing: en.products.product.price.regular_price
$239.90
Translation missing: en.products.product.price.sale_price
$239.90
Translation missing: en.products.product.price.regular_price
$259.90
Translation missing: en.products.product.price.unit_price
Tax included.
# NOTE: Order Confirmation Reply #
After you complete the order, you will receive an order confirmation email, please reply in time, we will process the order faster and better.
Please trust me, it's worth the wait!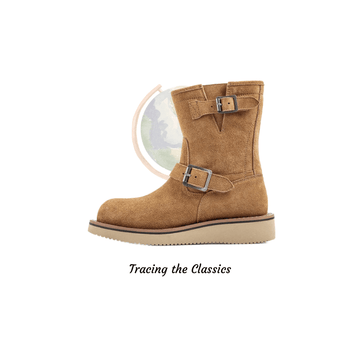 Hector Maden Suede Engineer Boots|Vintage Boots|Heritage boots
Product description
Why do new boots need a break-in period?
Shipping and Return
Step into Timeless Style with Hector Maden's Suede Engineer Boots
a classic vintage-style boot that combines durability, comfort, and fashion. Inspired by the boots originally worn by train drivers in the 1930s, these boots are crafted with cow suede material and intricate stitching, resulting in a unique and stylish retro design.
Our Suede Engineer Boots feature a surface material made of high-quality cow suede material that is both soft and durable. The shaft and toe box are crafted with the same high-quality suede material, providing maximum comfort and flexibility. The insole also features the same suede material, ensuring a comfortable fit for all-day wear.
The versatile design of our Suede Engineer Boots allows you to pair them with a variety of outfits. Dress them up with a suit for a formal occasion or pair them with jeans and a t-shirt for a casual look. Whatever your style, these boots are a timeless and stylish choice for any occasion.
At Hector Maden, we take pride in the quality and authenticity of our products. Our Suede Engineer Boots are meticulously crafted with attention to detail, ensuring their durability and reliability. Step out in timeless style and comfort with the Hector Maden Suede Mens Engineer Boots. Order yours today and experience the perfect combination of fashion and function.
Suede Arrow Engineer Boots Features
Surface material is made of cow suede material
Shaft is crafted with high-quality suede material
Toe box is made from soft and supple suede
Insole features the same suede material for maximum comfort and flexibility
Whether you're pairing them with jeans and a t-shirt for a casual look or dressing them up with a suit, these Suede Engineer Boots are a versatile and stylish choice for any occasion. Get yours today and step out in timeless style.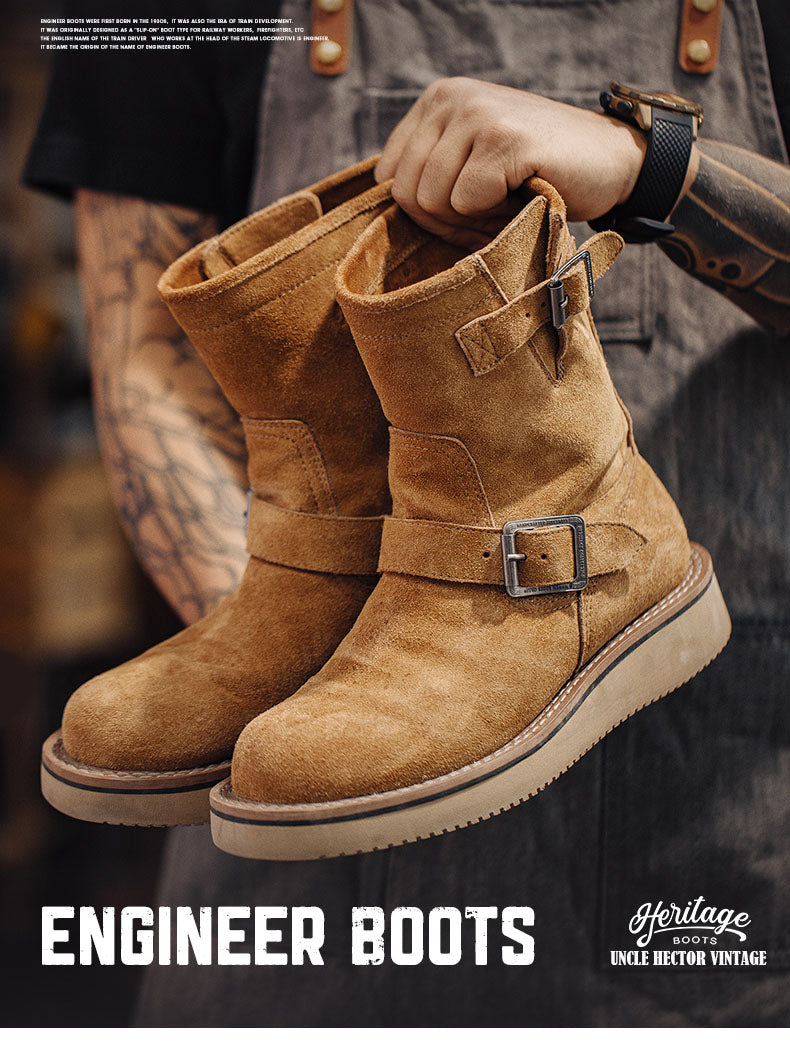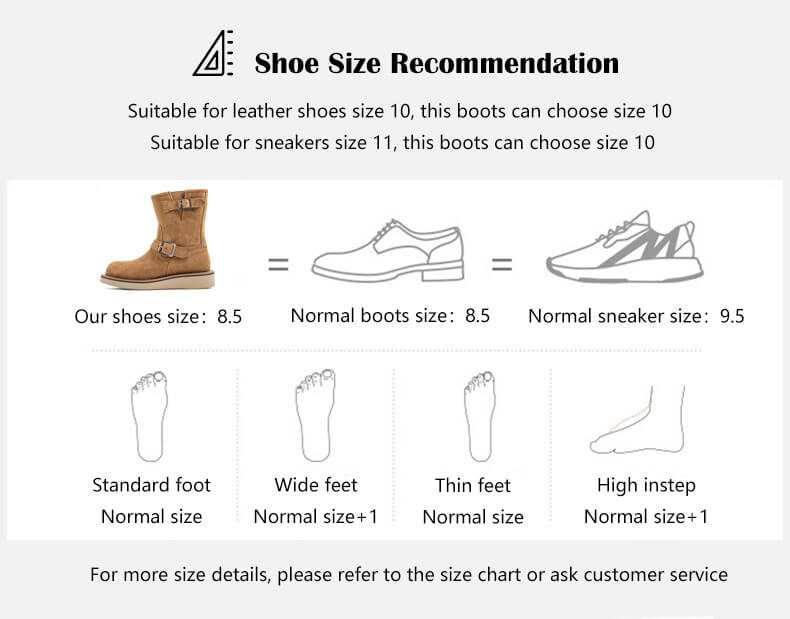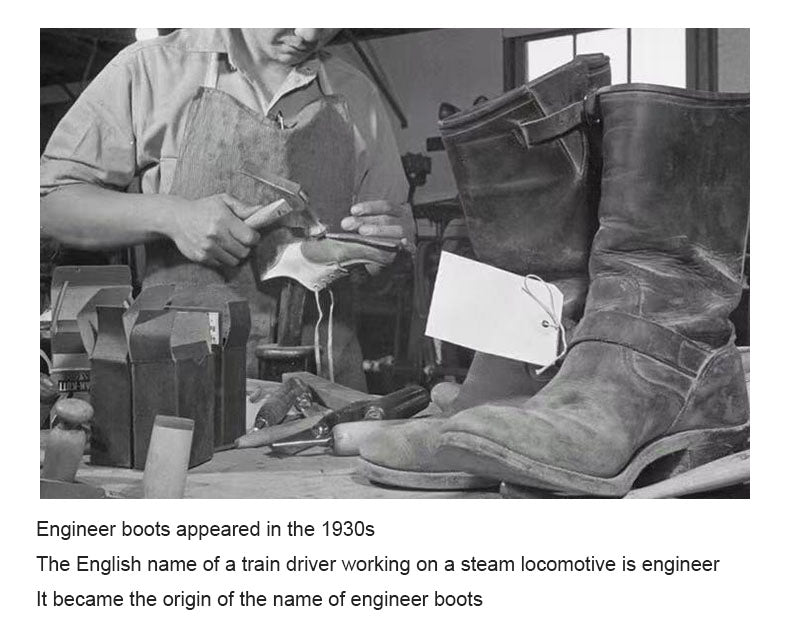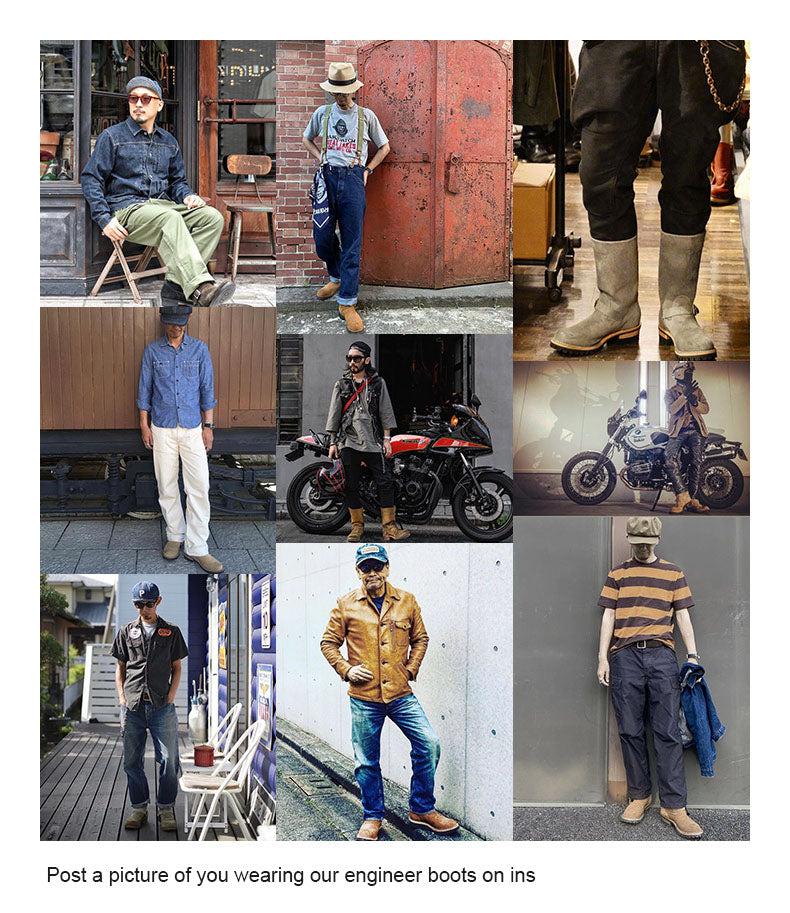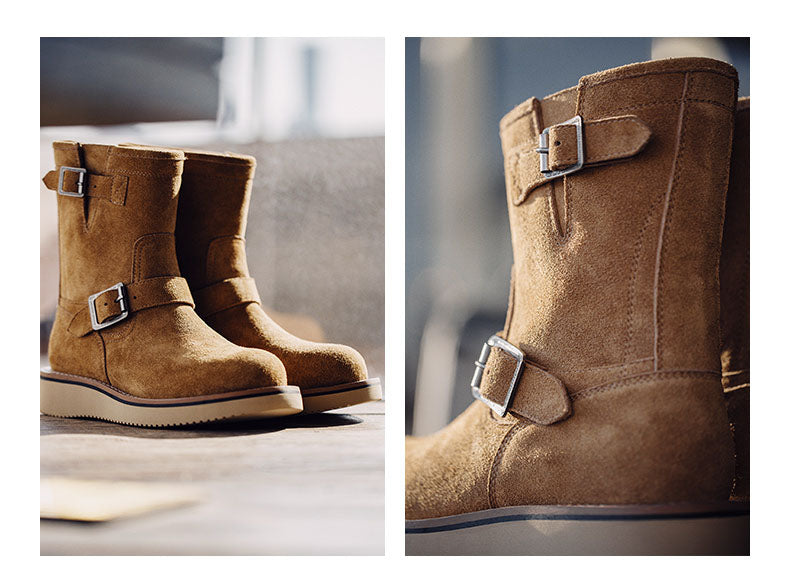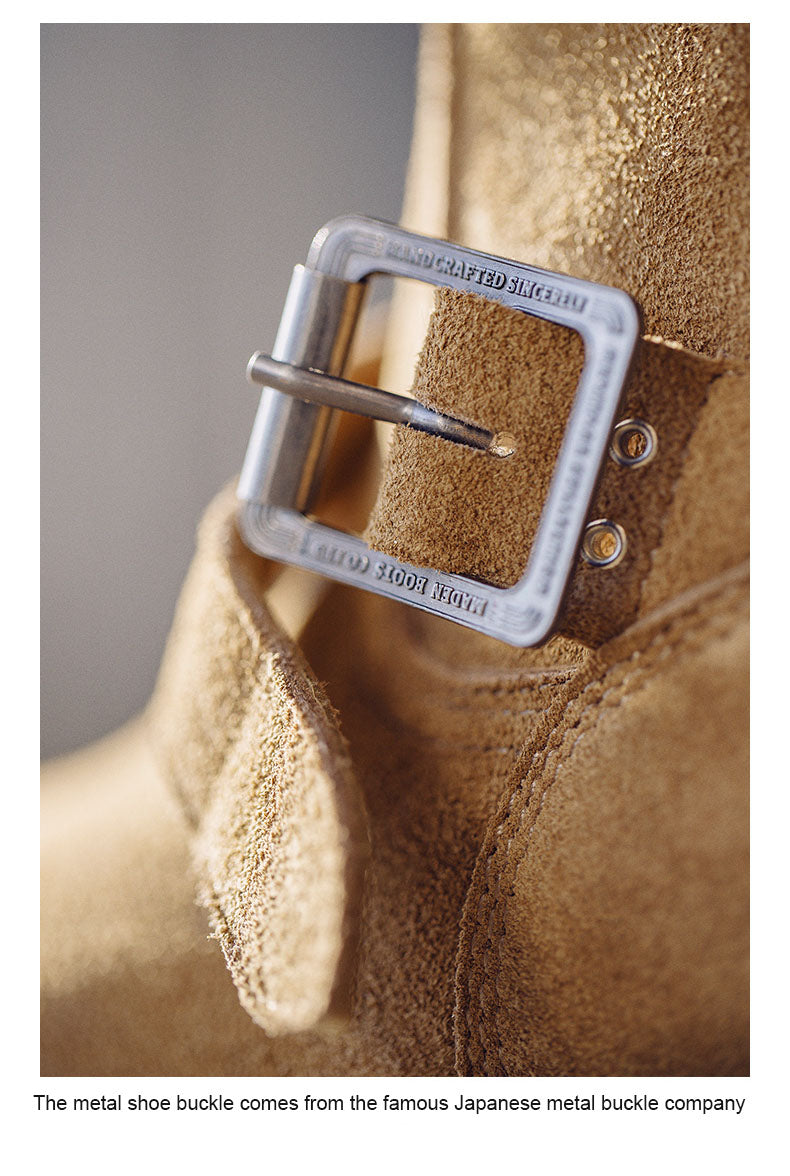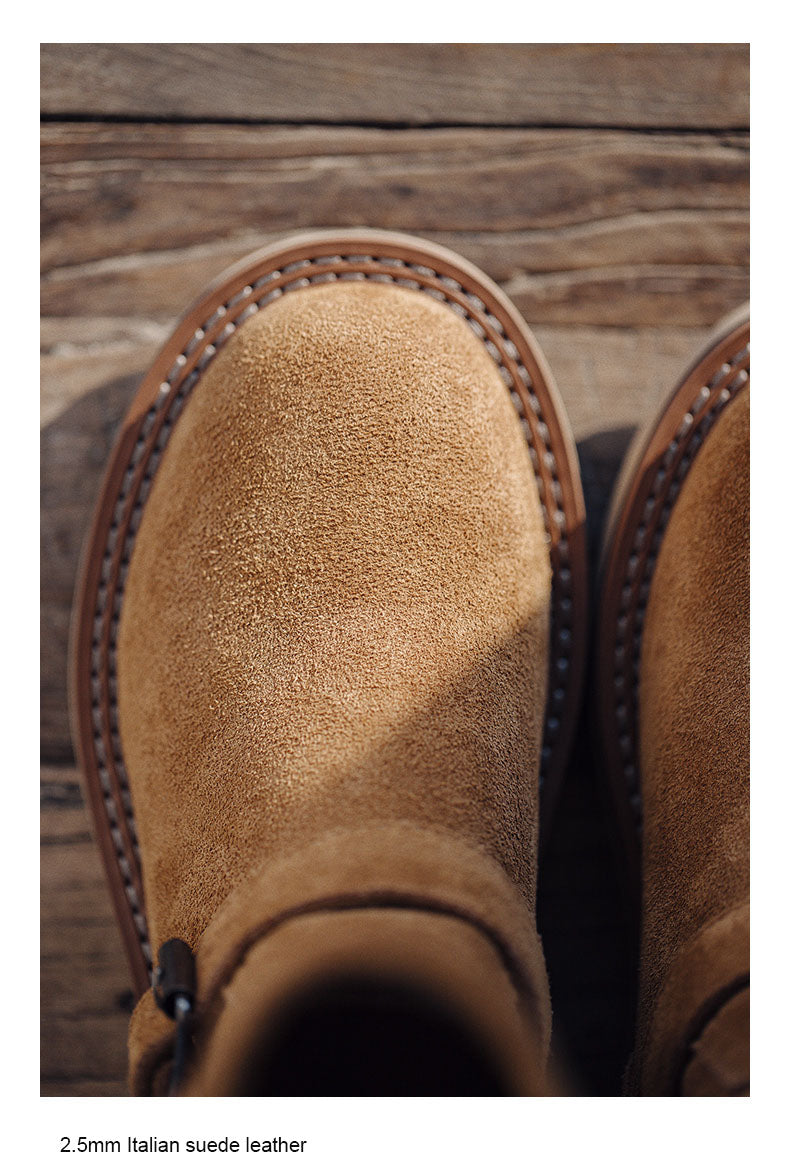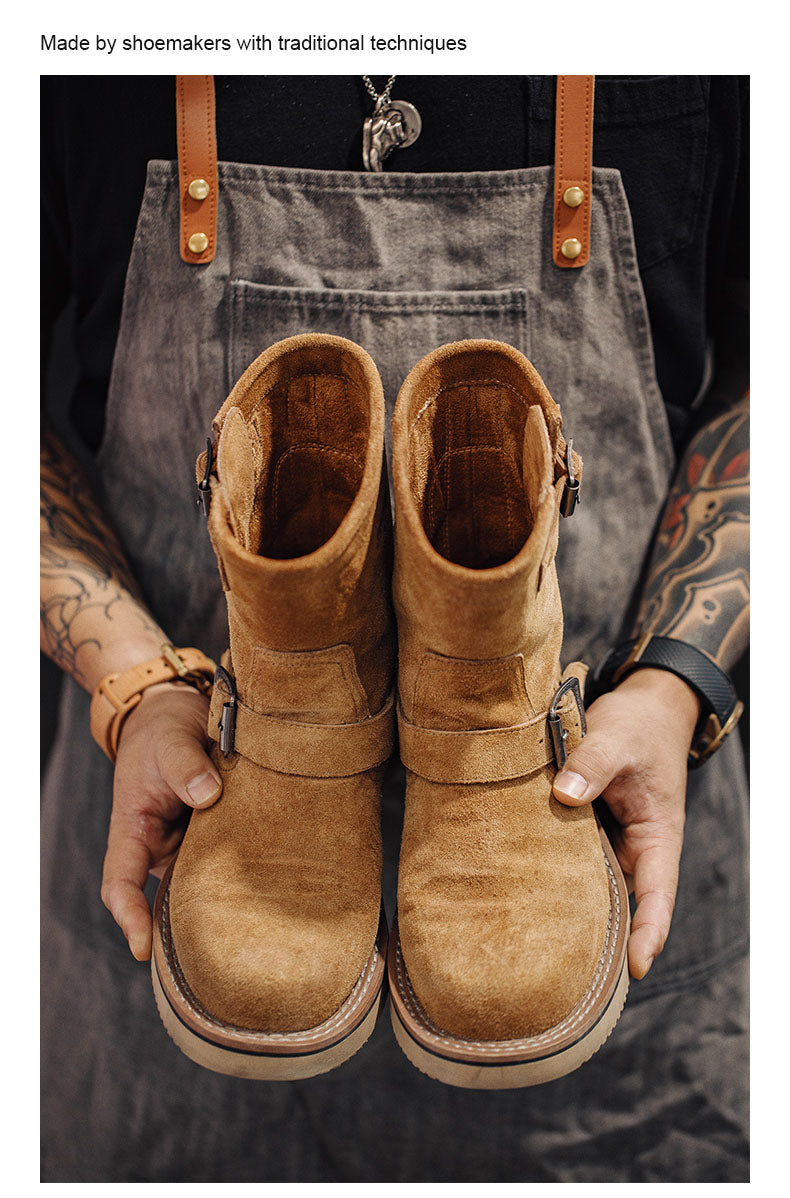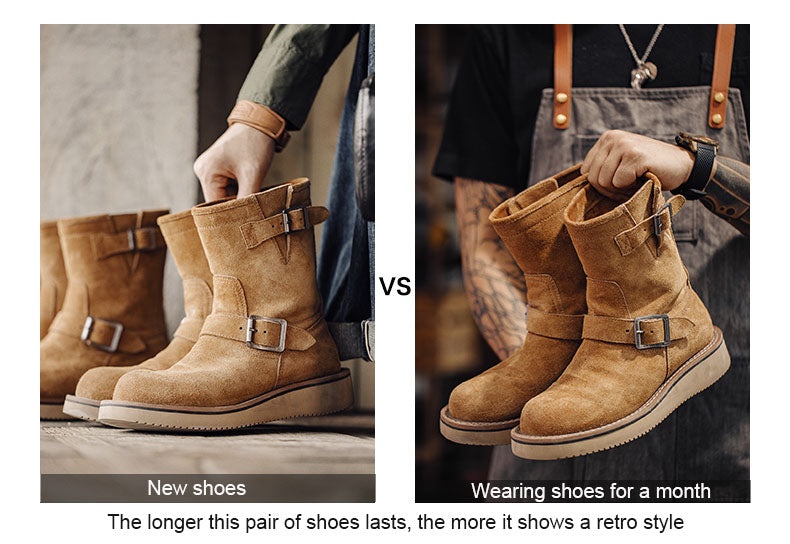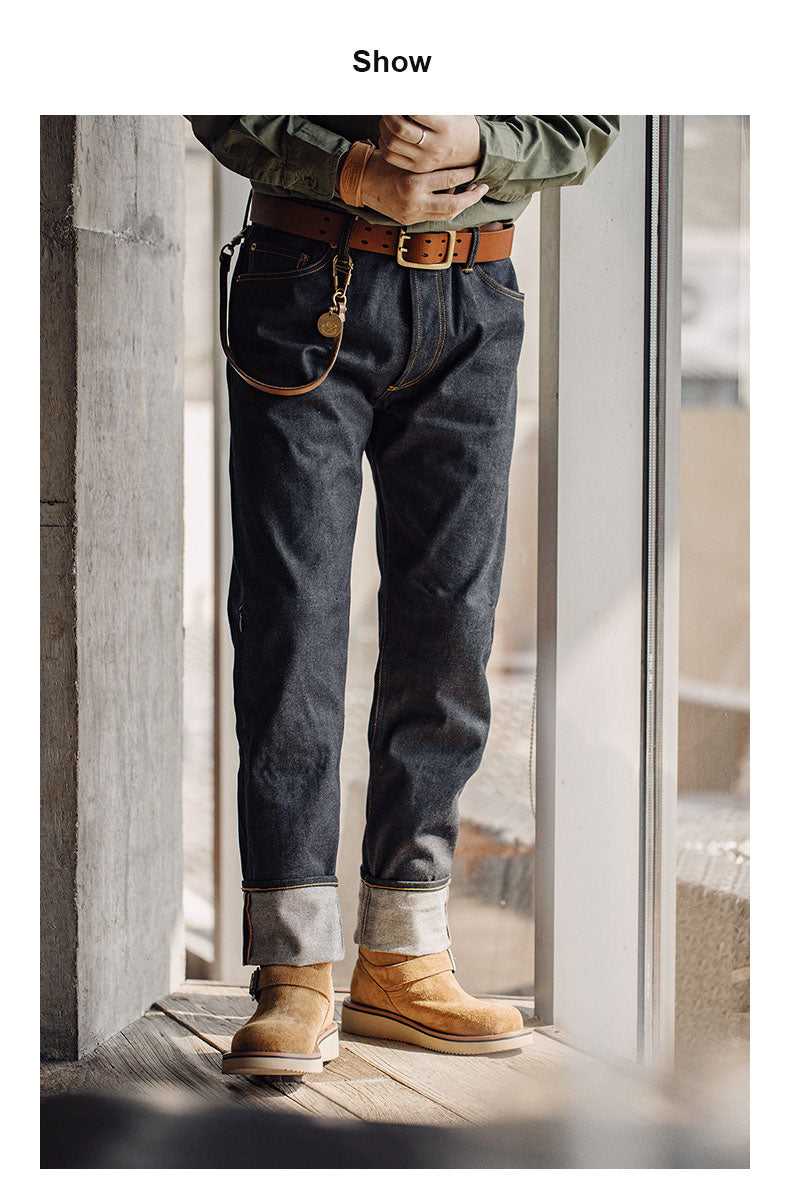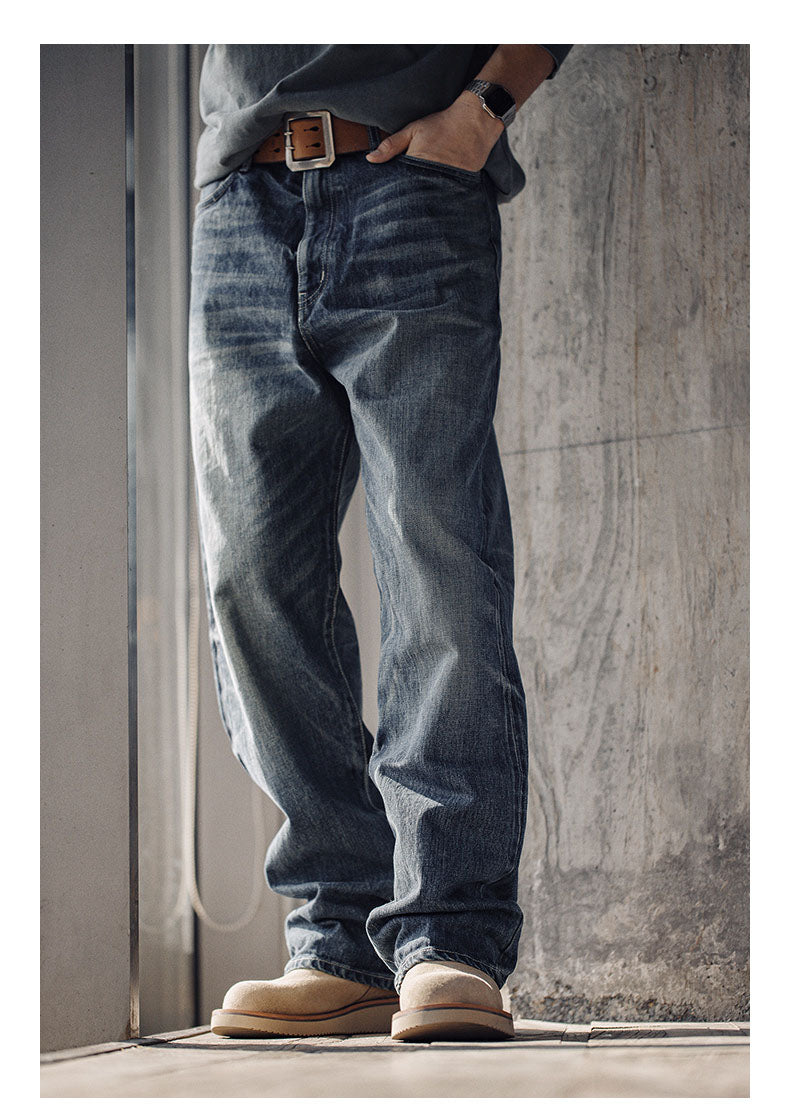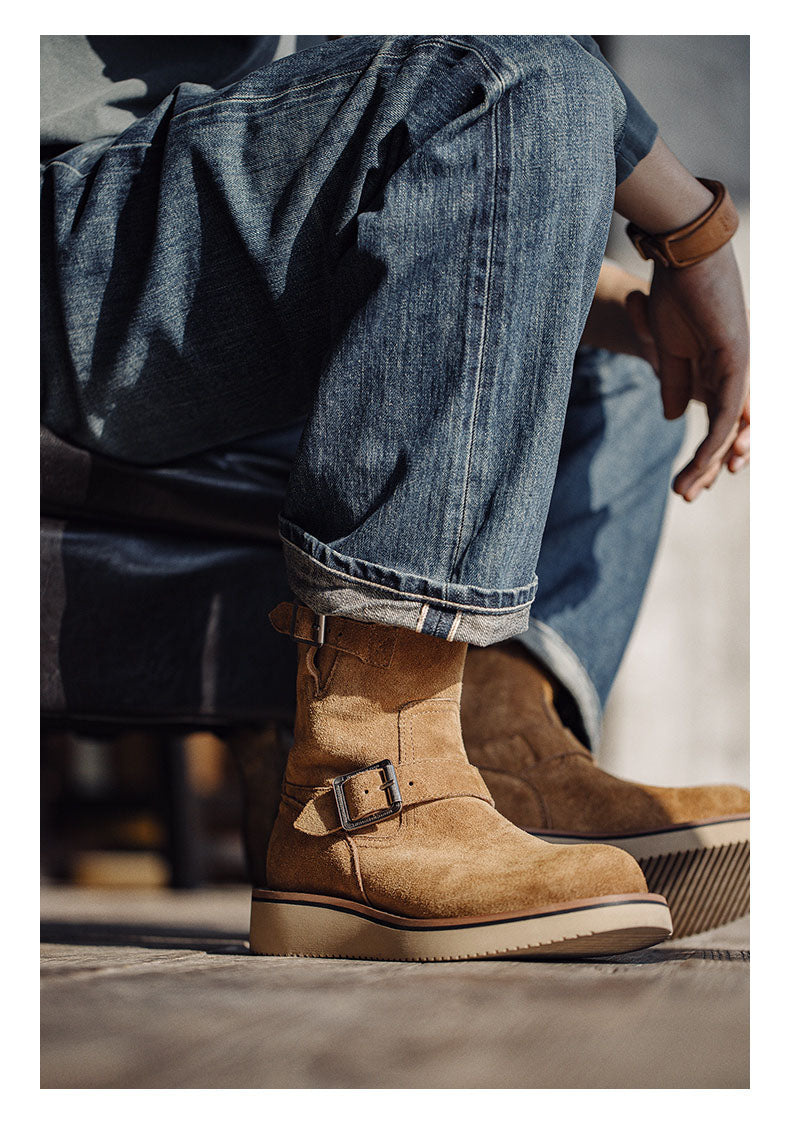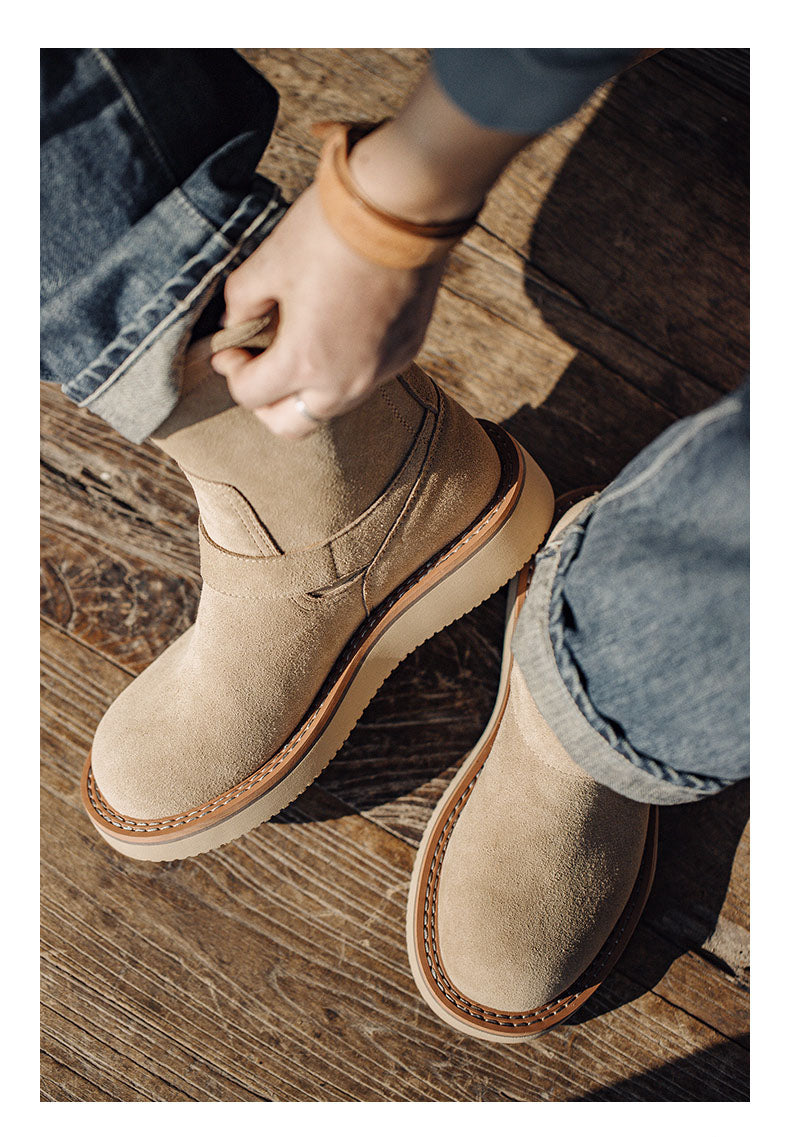 Why you have chosen the correct size,but it still doesn't fit the foot.
Because the uppers of the boots are 100% leather, and the leather is thicker. There may be pressing your instep, this is normal.
After about 2 weeks of break-in, the upper will change with the shape of your foot and will become softer.
To know more about boots, please refer to the article
Most countries are free shipping. We have warehouses in North America,Europe and Hongkong. And generally deliver goods from the nearest warehouse. We will send the products in about three days.
Most of the products in the world will be received in 7-12 days. Some cities will be a little late because of the delivery company, but they will also be received in 20 days.
Delay Compensation:
We will compensate customers with cash coupons for shipping delays in transportation due to unexpected circumstances.

From the date of placing order, if the product are not in delivered state in tracking website within 14 working days (excluding weekends), we will provide a delay compensation of 20$ .You can use it unconditionally for your next purchase.
We want you to be 100% satisfied with your purchase. Items can be returned or exchanged within 30 days of delivery.Do not tear off the tag.
For more return details, please refer to the Return Policy
Tag @theunclehector in your Instagram photos for a chance to be featured here.Find more inspiration on our Instagram:theunclehector.
Post your UncleHector Shoes on Ins
👍 Just perfect 👍
🙏 Many thanks for the perfect boots. I just love them. 🫶
Best boot I've ever worn right out of the box. Perfect
The shoes are very good. I rarely comment on the products. I have to say that the shopping experiencer this time really surprised me. The shoes are really good. Whether it is workmanship or style, they are close to perfect for me. The material feels good too! The inside is still soft, and the upper feet are also very comfortable 😊, the shoes are very heavy! Satisfied satisfied, very satisfied!
Well made, great fit.
The shoes are very comfortable, they must look better when worn
Het is een geweldige schoen.
Geweldige producten uitstekende stof op sneakers. Zeer comfortabel om te dragen. Duurzaam.
Comfort
Very good, I like it very much, very comfortable and cheap