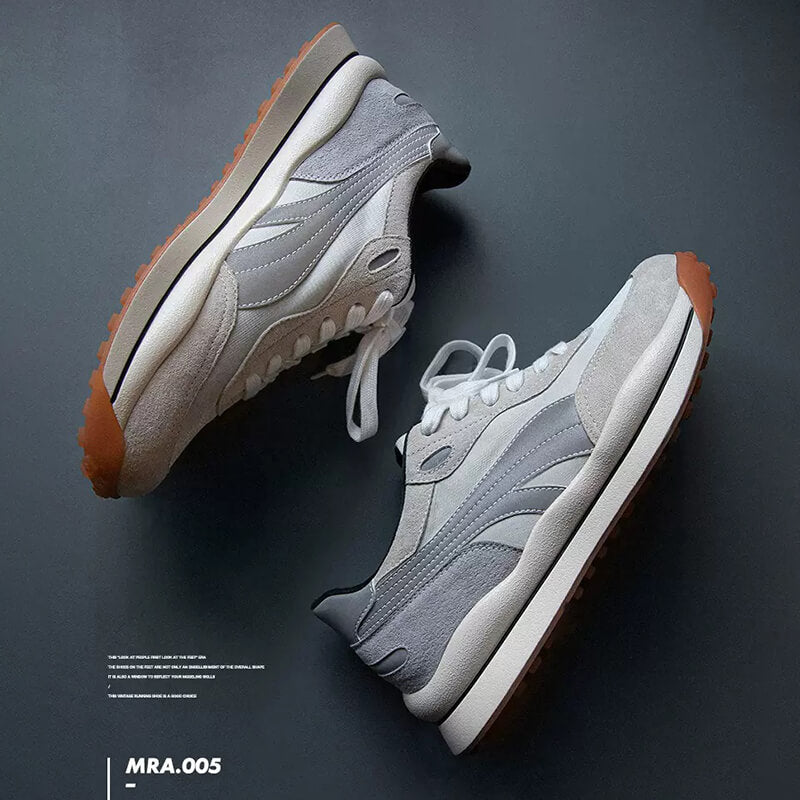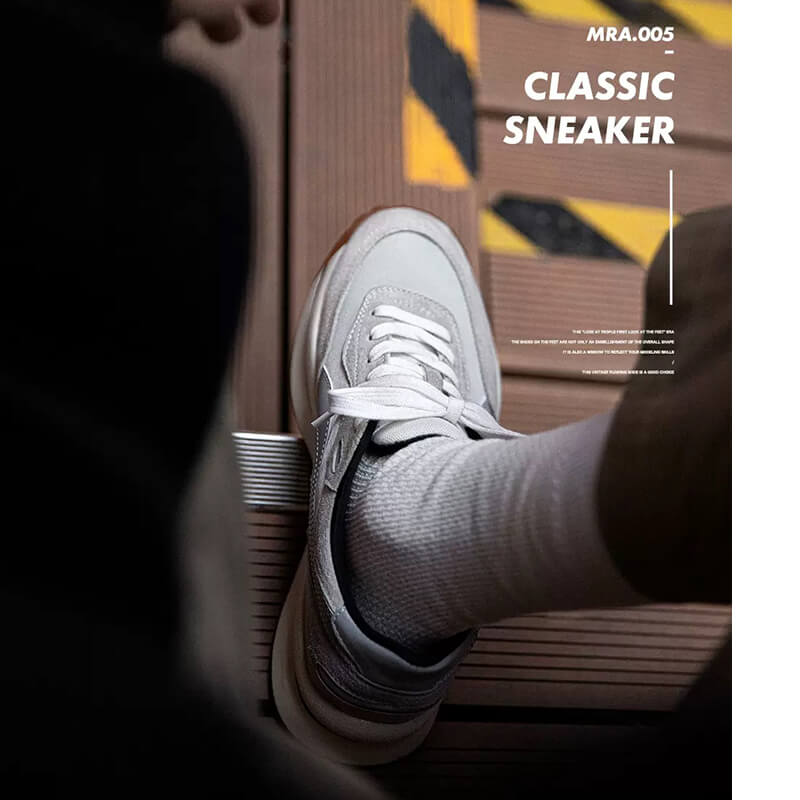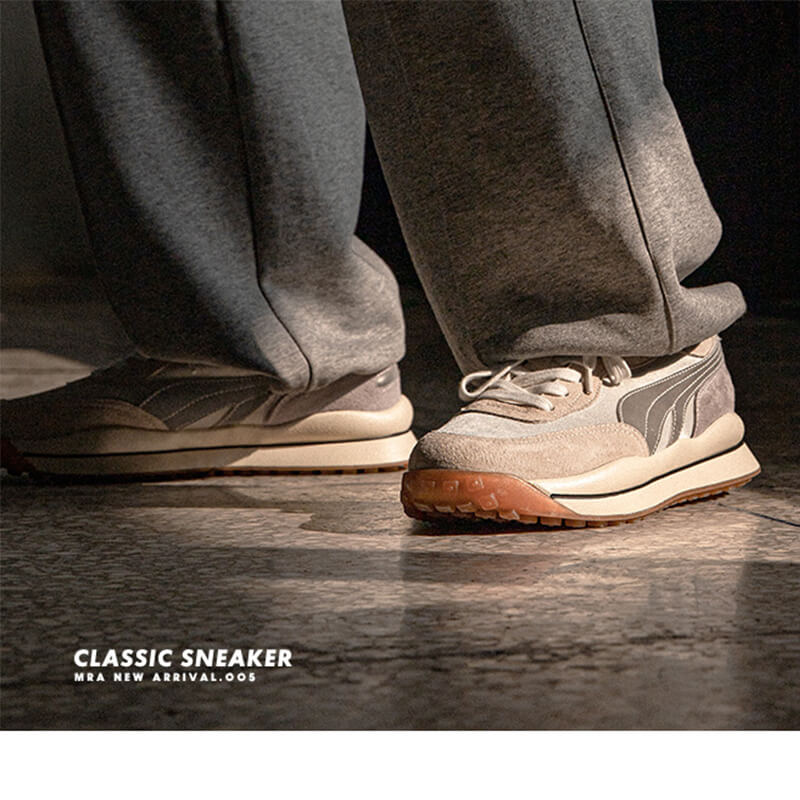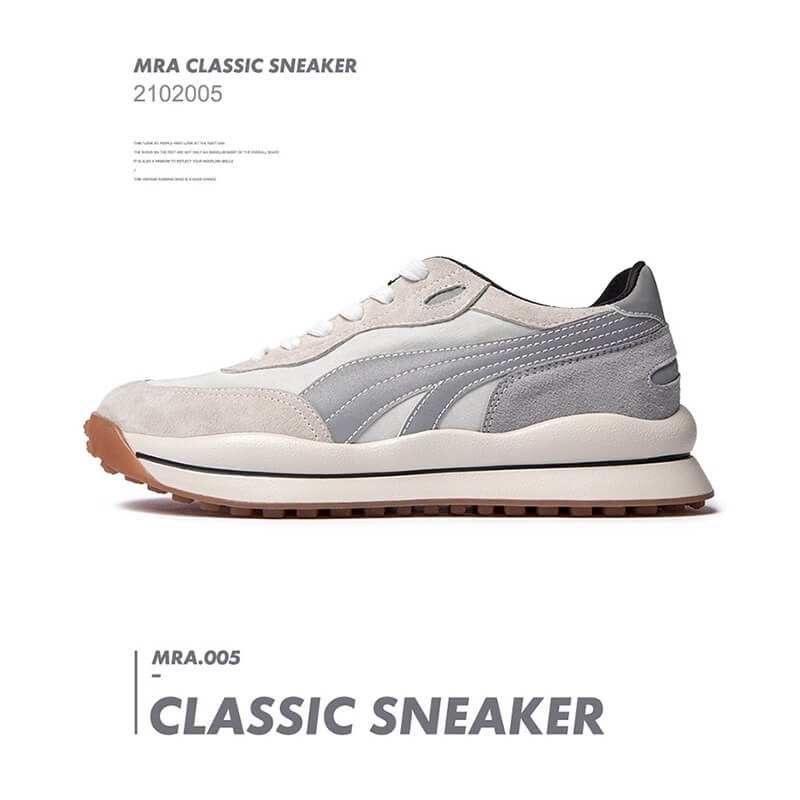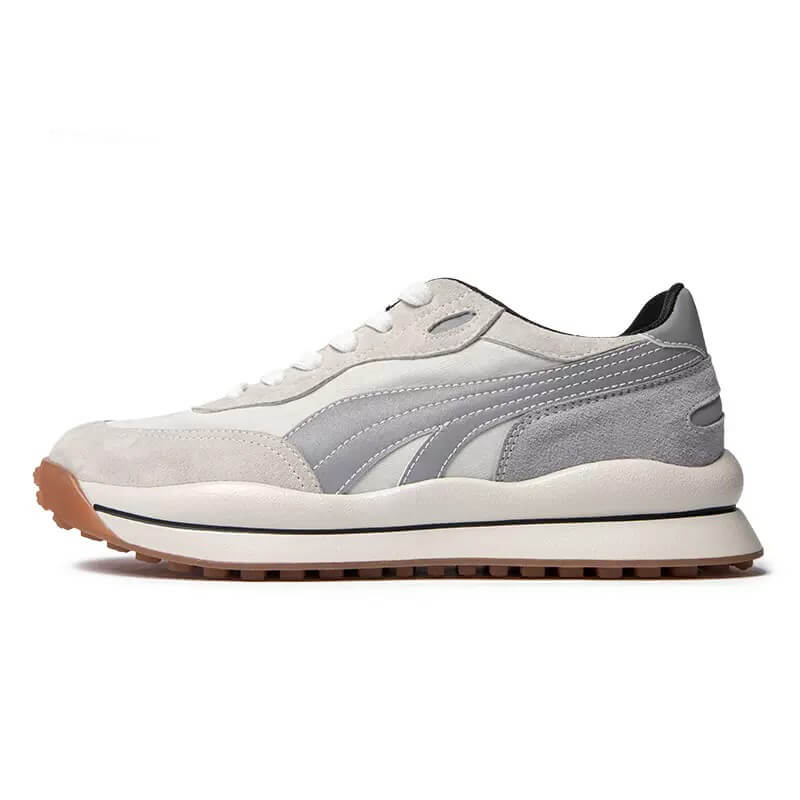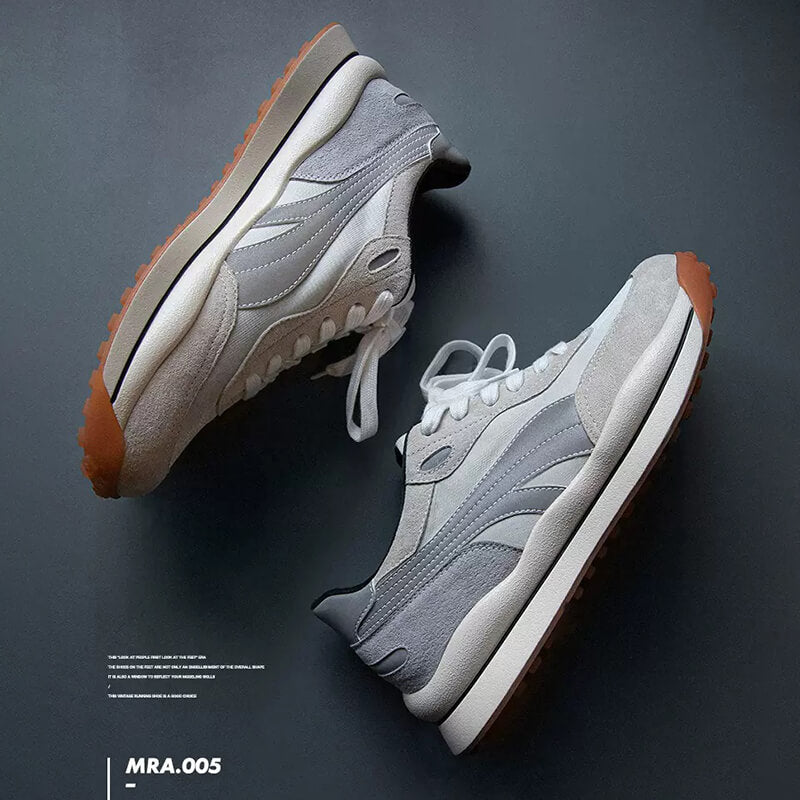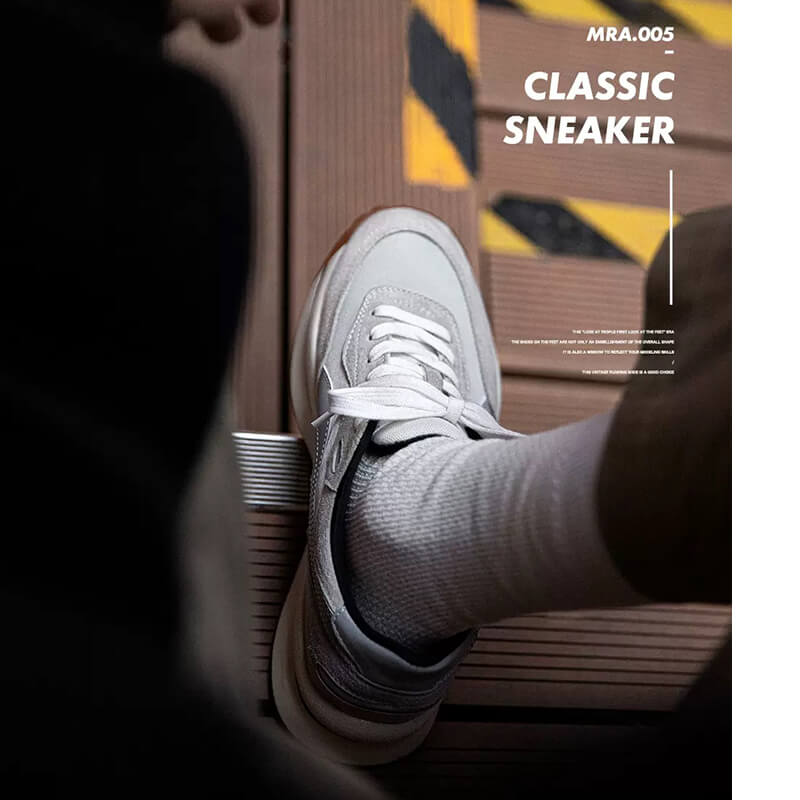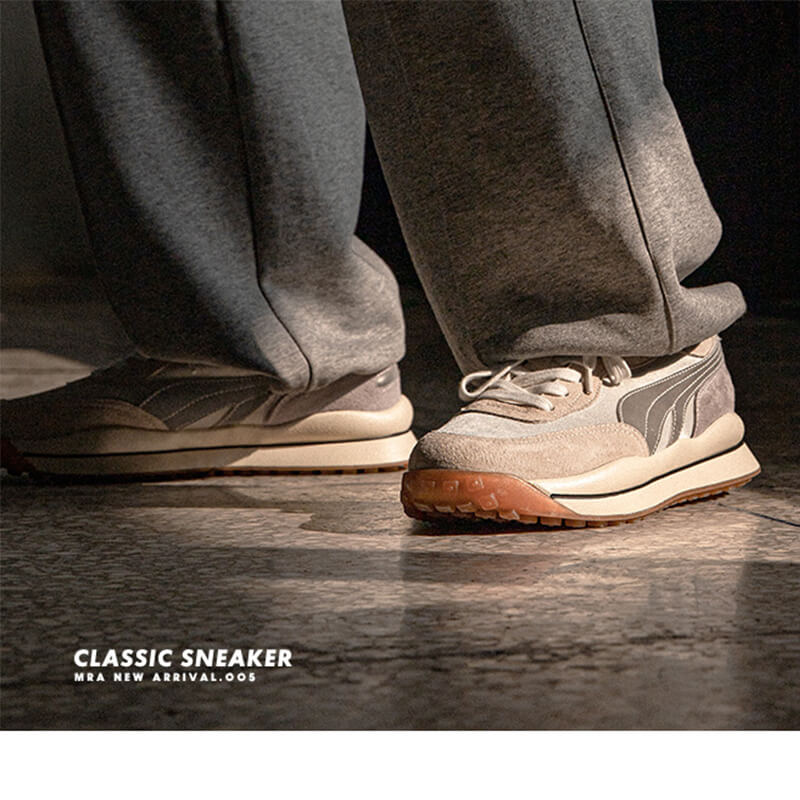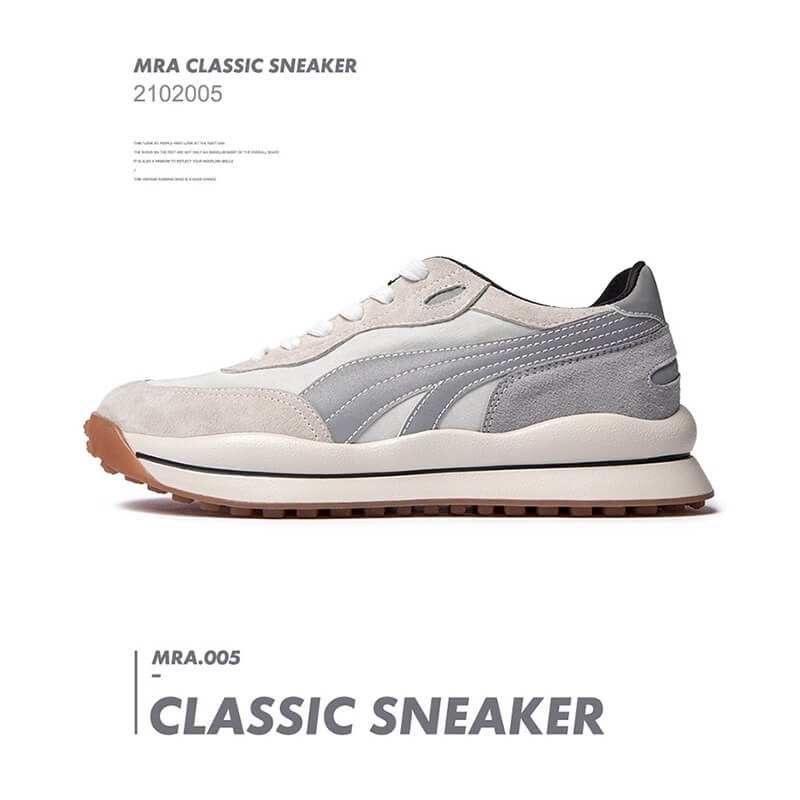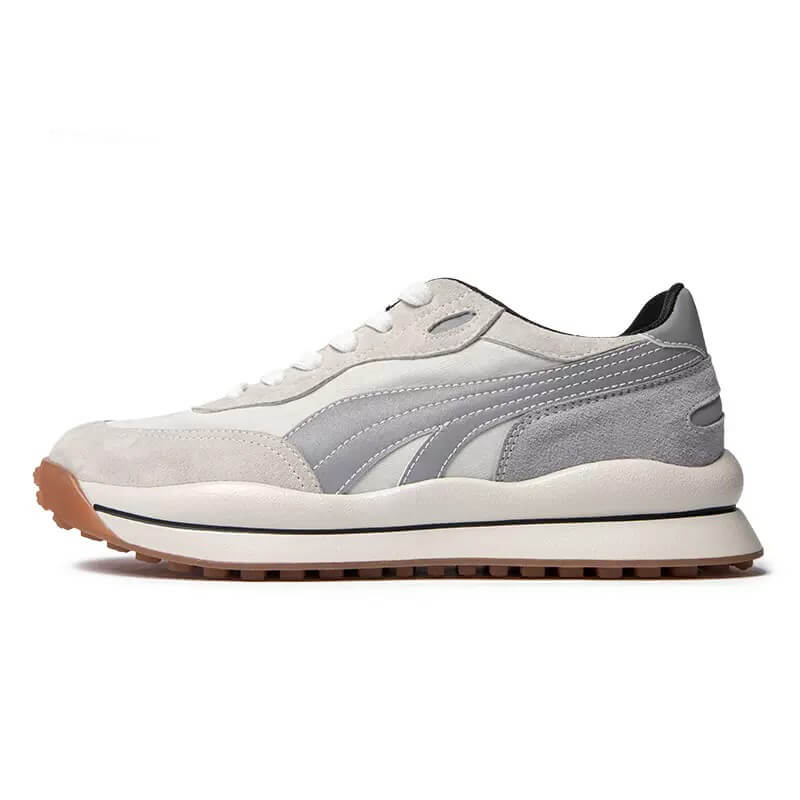 Retro White Running Shoes|Cross-training shoes|Forrest Gump shoes|Arctic Fox
Translation missing: en.products.product.price.regular_price
$155.00
Translation missing: en.products.product.price.sale_price
$155.00
Translation missing: en.products.product.price.regular_price
$175.00
Translation missing: en.products.product.price.unit_price
Tax included.
# NOTE: Order Confirmation Reply #
After you complete the order, you will receive an order confirmation email, please reply in time, we will process the order faster and better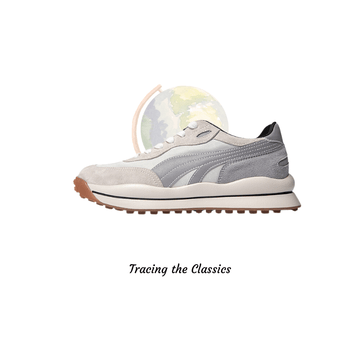 Retro White Running Shoes|Cross-training shoes|Forrest Gump shoes|Arctic Fox
Product description
Shipping & Return
"Looking for a pair of versatile and stylish cross-training shoes? Check out the Arctic Fox Retro White Running Shoes, inspired by the classic Forrest Gump shoes. These shoes feature a complex mix of materials, including suede, leather, and breathable fabric, with a sleek design that symbolizes a competitive spirit. The multi-material sole provides durability and support, while the silicon insole ensures maximum comfort. Designed by HECTOR MADEN, these shoes are a perfect blend of classic and innovation, suitable for various outdoor training activities and fashion styles. Get yours today!"
Step up your training game with Arctic Fox: The Ultimate Cross-Training Shoes Inspired by Forrest Gump
Inspired by the Classic Forrest Gump Shoes
We are proud to present to you the Arctic Fox Cross-Training Shoes, inspired by the iconic Forrest Gump Shoes. We have taken this classic design and given it a modern twist to create a unique and stylish shoe that is perfect for all your cross-training needs.
Crafted with multiple materials, including suede, cowhide leather, and breathable stretch cloth, the Arctic Fox shoes are not just stylish but also durable and comfortable. The intricate craftsmanship of the shoe is evident from the first glance. The three lines extending from the outsole to the vamp are reminiscent of a race track, symbolizing the spirit of athleticism.

The Arctic Fox shoes feature a mix of materials on the outsole, including EVA foam and Oxford rubber, providing both abrasion resistance and support for your feet. The Classic Waffle outsole design ensures excellent traction and stability, making them suitable for various terrains.

The silicon gel insole provides added comfort and support, making these shoes an ideal choice for high-intensity training or long-distance running. The unique design, paired with the comfort and functionality, make the Arctic Fox shoes an excellent choice for the gym or outdoor activities.

The Arctic Fox Cross-Training Shoes are not just practical and functional; they are also stylish and versatile. The retro design, coupled with innovative touches, such as the reflective material and modern color scheme, make these shoes the perfect match for any outfit. Whether you are wearing workwear, denim, or athletic wear, these shoes will add a touch of style to your look.

In conclusion, the Arctic Fox Cross-Training Shoes are the perfect blend of style, durability, and functionality. They pay homage to the iconic Forrest Gump Shoes while incorporating modern design elements, resulting in a truly unique and versatile shoe. Upgrade your footwear collection with these shoes and elevate your cross-training game. Order now and experience the perfect combination of style and functional
Arctic Fox Light Weight White Running Shoes Features
Stretch cloth + suede stitching vamp
Reflective material adds texture
Classic waffle outsole
Ideal for sporty and casual styles
The classic retro suede gray unisex sneakers shape, using white suede as the main vamp material, highlights its retro style, and the streamlined shoe shape also makes it more popular. You don't have to worry about its breathability and softness, the breathable stretch cloth and waffle rubber sole have already solved the problem.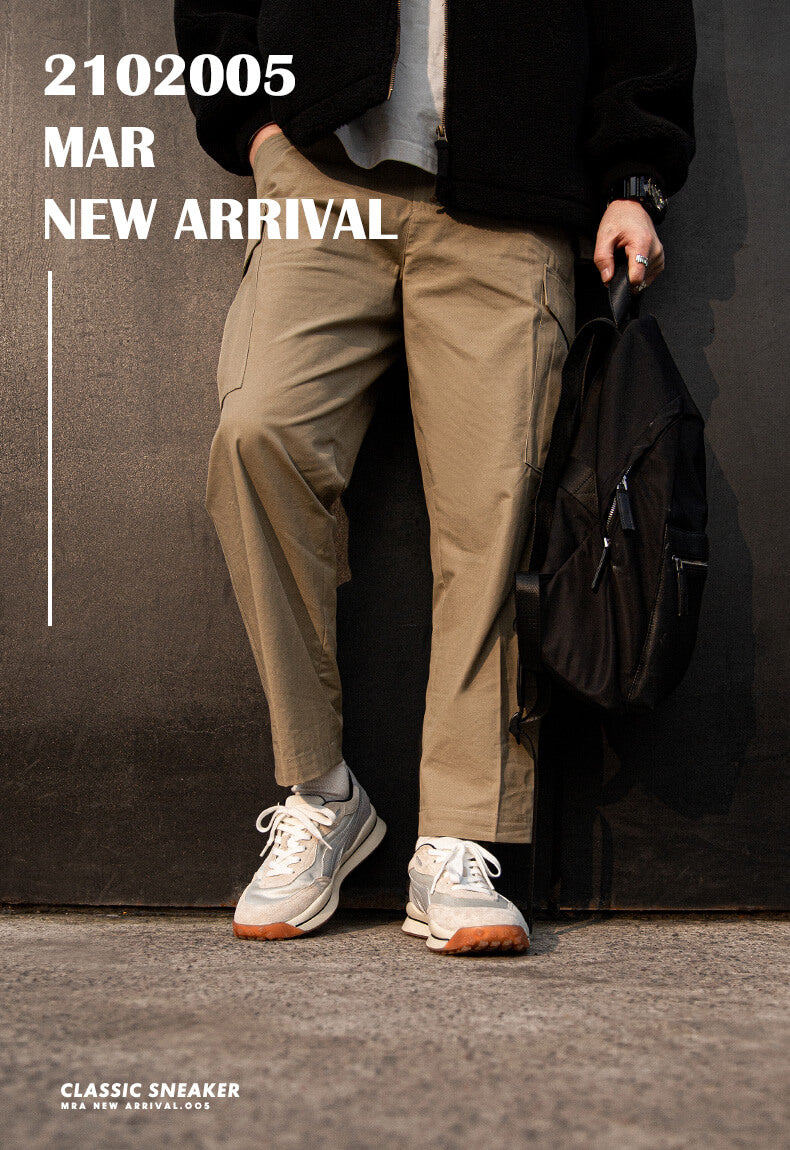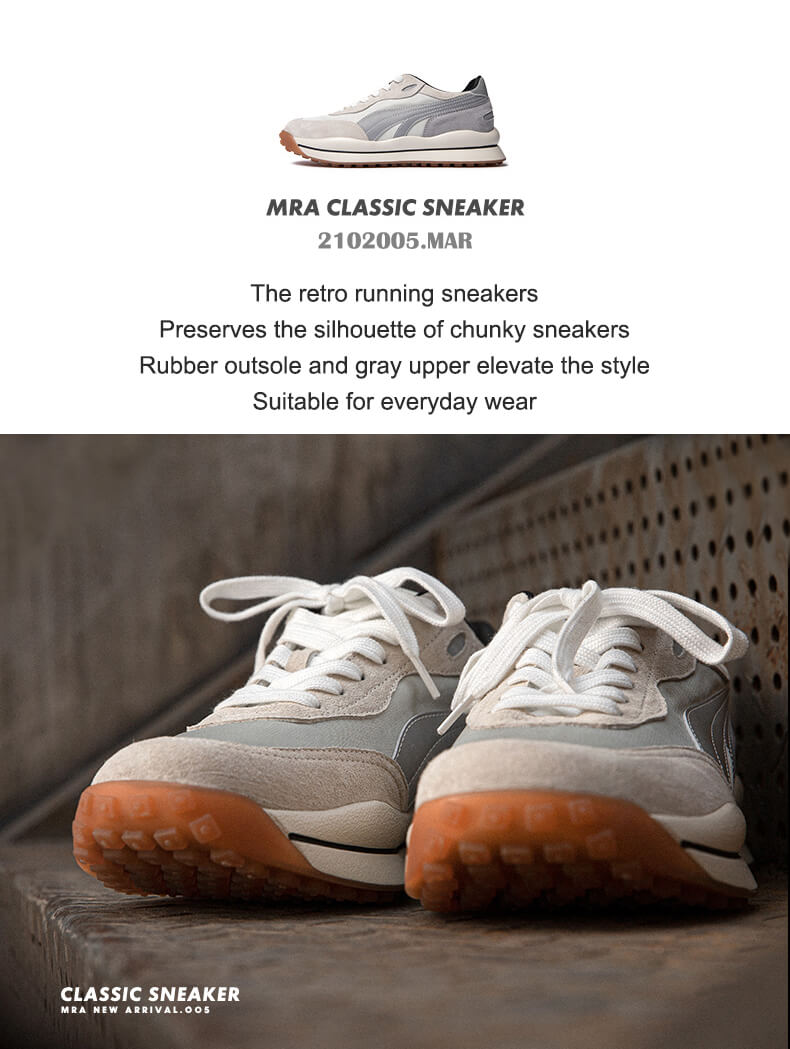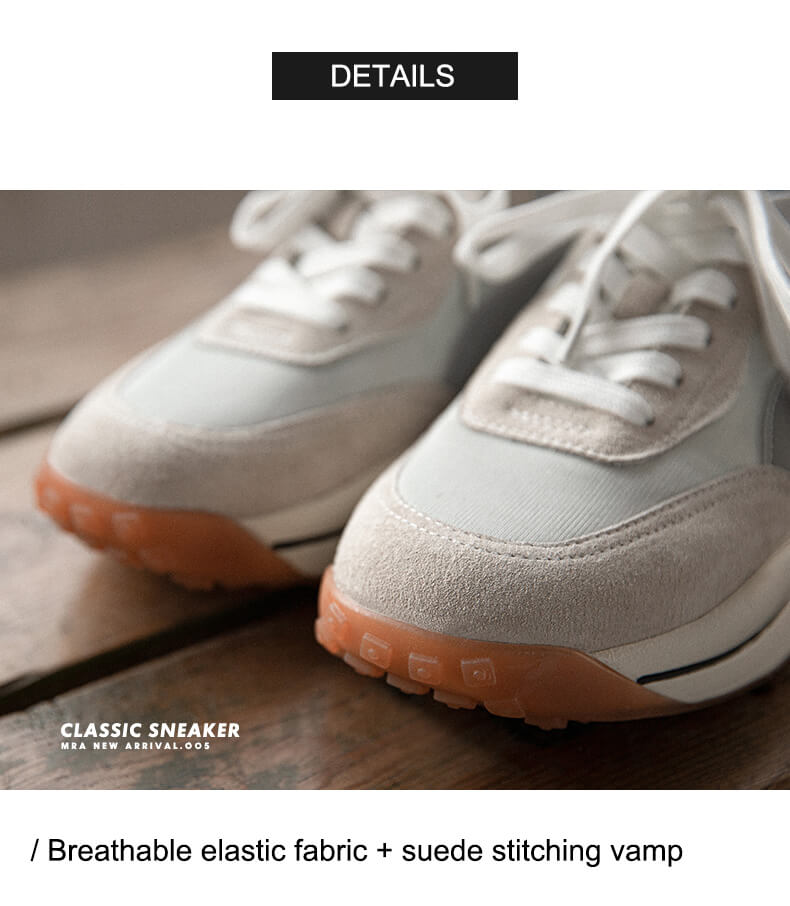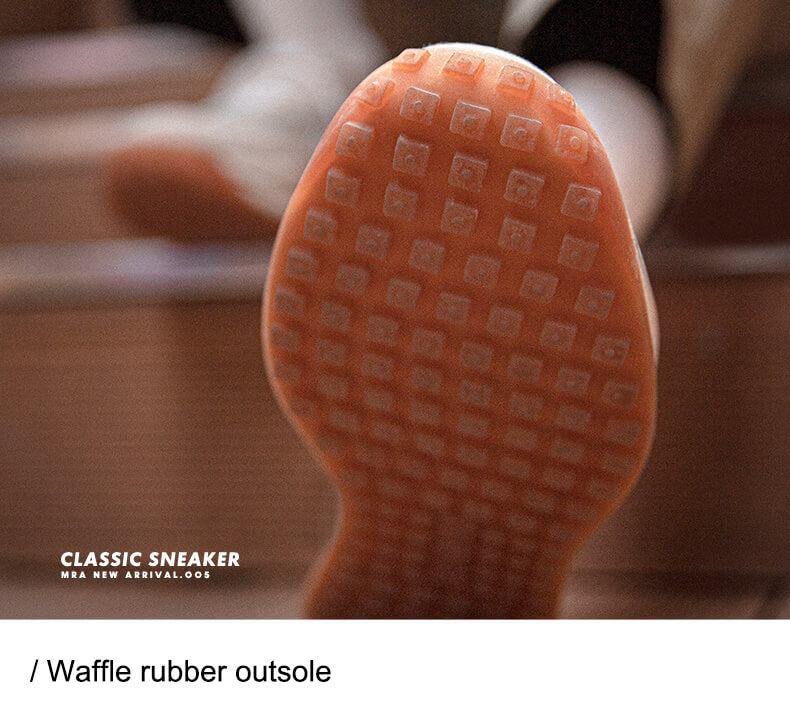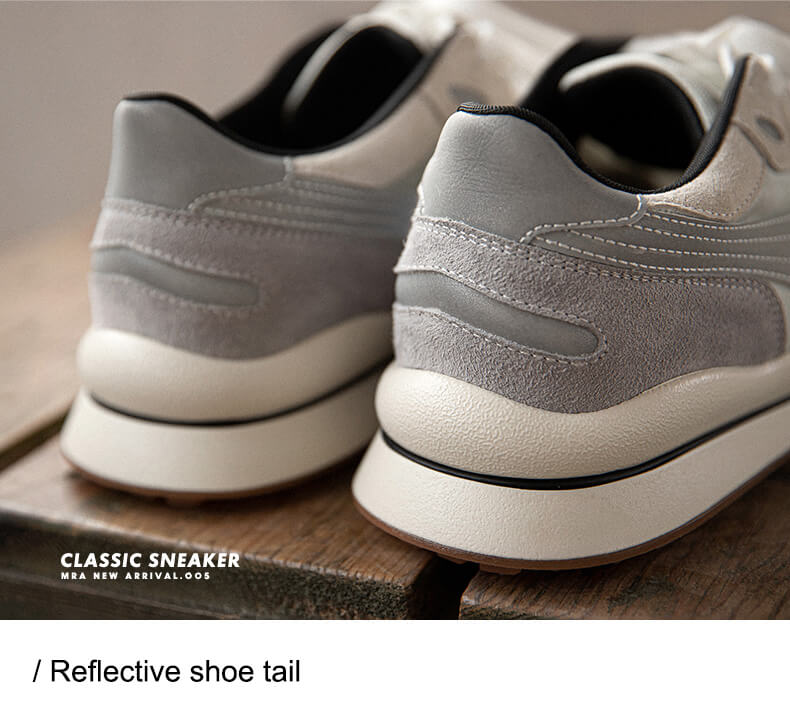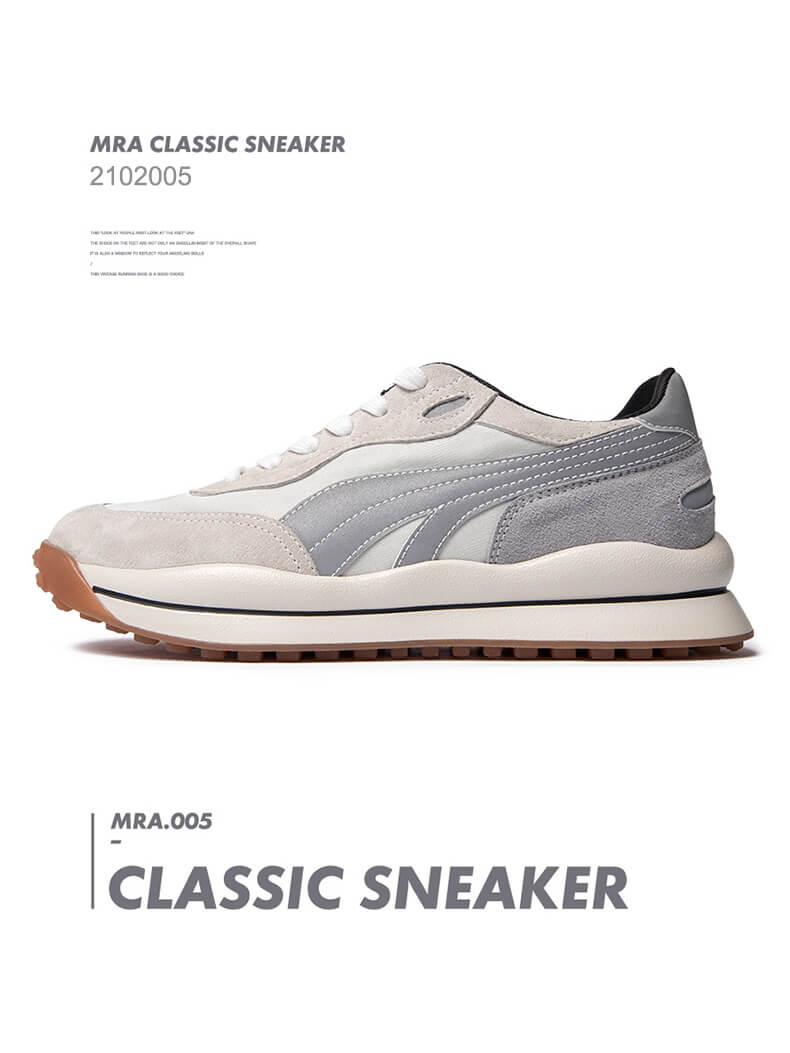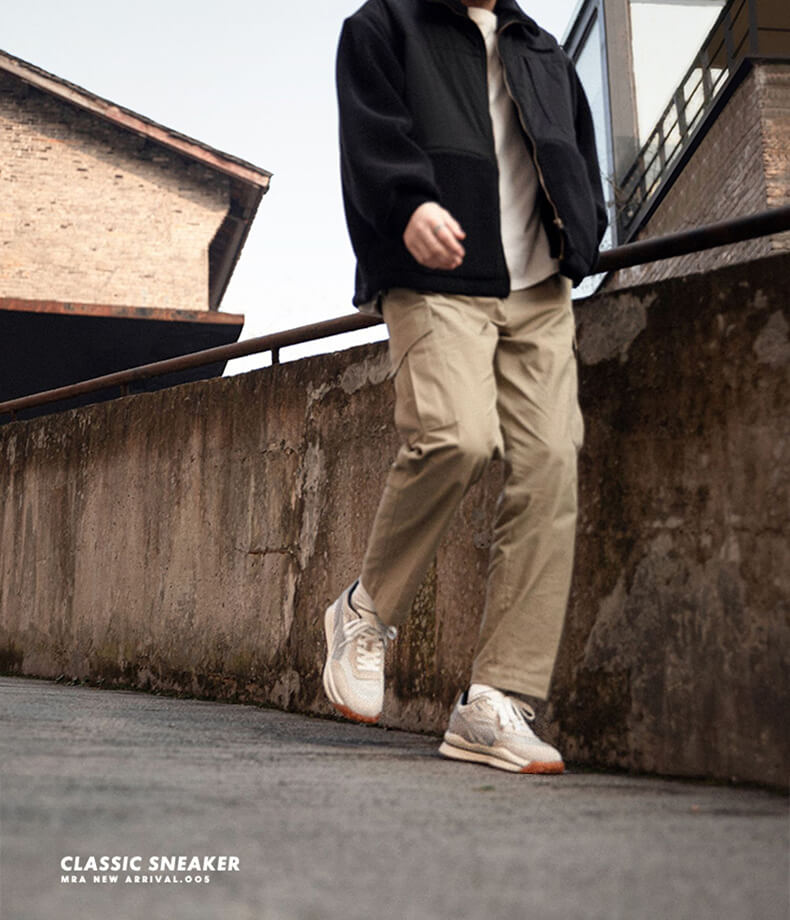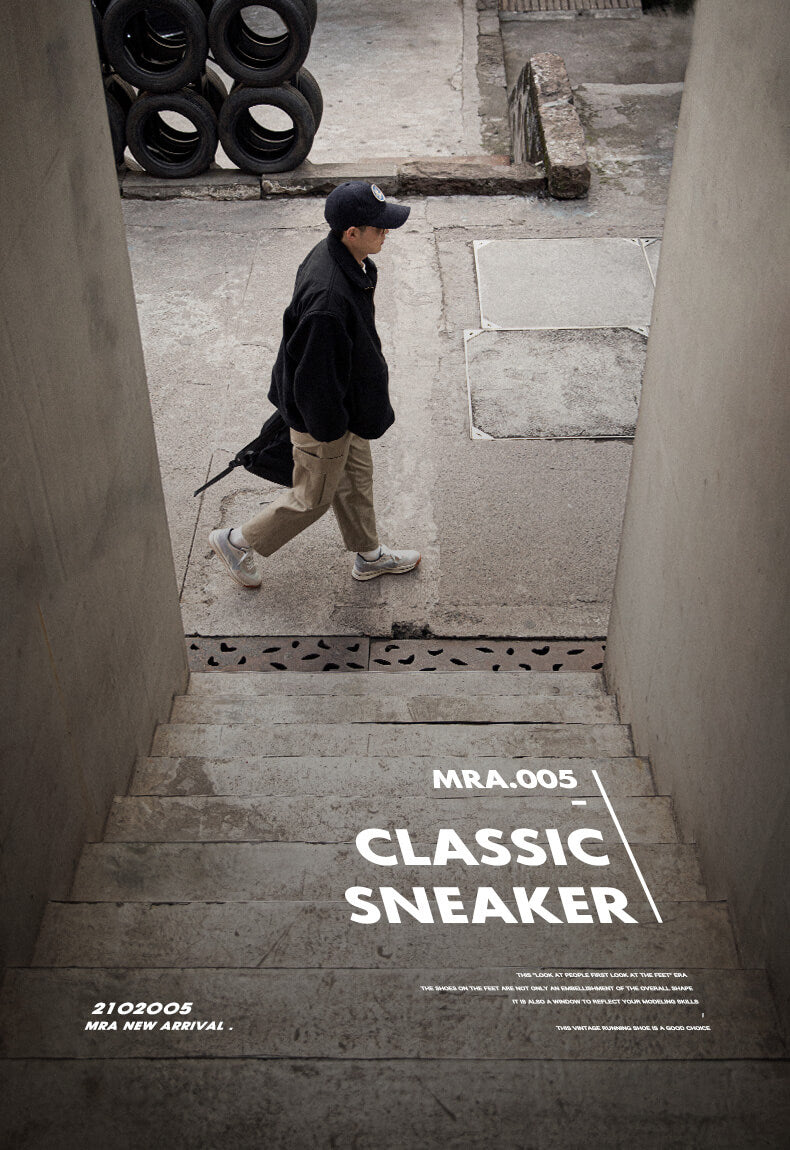 Most countries are free shipping. Except South America. We have warehouses in North America and Europe, and generally deliver goods from the nearest warehouse. We will send the products in about three days.
Most of the products in the world will be received in 7-12 days. Some cities will be a little late because of the delivery company, but they will also be received in 20 days.
Delay Compensation:
We will compensate customers with cash coupons for shipping delays in transportation due to unexpected circumstances.

From the date of placing order, if the product are not in delivered state in tracking website within 14 working days (excluding weekends), we will provide a delay compensation of 20$ .You can use it unconditionally for your next purchase.
We want you to be 100% satisfied with your purchase. Items can be returned or exchanged within 30 days of delivery.Do not tear off the tag.
For more return details, please refer to the Return Policy
Tag @theunclehector in your Instagram photos for a chance to be featured here.Find more inspiration on our Instagram:theunclehector.
Post your UncleHector Shoes on Ins
look better when you get them
These shoes look better when you get them. There is no fancy superimposed style design. They are simple and good-looking. They are necessary for commuting to work.
I like it very much!
The quality of the shoes is very good, the sole is relatively thick and can be increased, I like it very much!
Great!
The shoes have been received, the texture is very good, the shape of the shoes is very good-looking, I like it very much
Good-looking and casual
Good-looking and casual, very non-slip, I like it??The price is very cost-effective
Blog posts
Step Up Your Style Game: Embracing the Fashionable Trend of Retro Sneakers and Vintage Boots